As fun and creative as LEGO sets are, most don't offer nearly as much playtime as the LEGO DC Super Heroes App-controlled Batmobile Building Kit. Rather than sitting on a shelf once it's built, you can actually drive it around using a free app on your smartphone or tablet. This set has a regular price of $100, but for a limited time, you can pick it up on sale for just $77.69 at Amazon. It's never dropped this low there before until now either, though we did see this set reach $70 at Michael's for a short time last December.
Gotham Needs You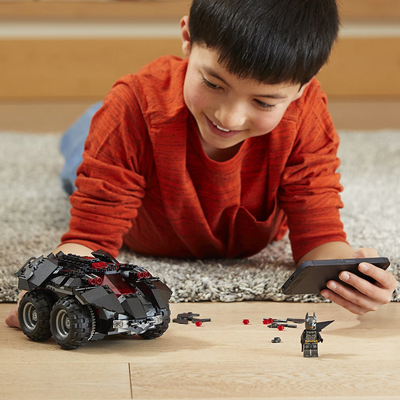 This 321-piece LEGO set is different than most; once the Batmobile is built, you can start driving it around using a free app on your phone or tablet.
$76.91 $99.99 $23 off
This 321-piece LEGO set lets you build your own working Batmobile. It features 4-wheel drive and dual stud shooters, along with an opening cockpit where you can sit the included Batman minifigure. This set is perfect for those who want to relive the action of movies like Justice League and The Lego Batman Movie; it's Bluetooth-enabled and features app compatibility so you can drive it around using your smartphone and even pop a wheelie with ease. It's also a nice addition to any other LEGO Batman sets you may already own.
We may earn a commission for purchases using our links. Learn more.