Best wireless earbuds for Android 2023
Pair your Android phone with a great pair of earbuds
Quick Menu
1. At a glance
2. Best overall
3. Best sound quality
4. Best upgrade pick
5. Best value
6. Best for comfort
7. Best for noise cancellation
8. Best for Pixel users
9. FAQ
Whether you're going for a jog or calling into a work meeting, owning a pair of the best wireless earbuds is quite useful in this day and age. Luckily, if you own an Android phone, there are plenty of great options to choose from, from feature-packed buds with all-day comfort to budget picks that'll set you back $100 or less.
We've tested and reviewed dozens of different wireless earbuds over the years, so you can find the pair that'll work best for you. While you're checking out the list, ask yourself what you're looking for in a pair of earbuds. Will you mostly be using these buds for phone calls? Listening to music? There are plenty of great options in every category, you just need to know where to look.
The Jabra Elite 10 currently lead the pack, thanks to a sophisticated balance of premium specs and bang for the buck, but they're not the only great option. Not sure if earbuds are right for you? Take a look at our guide to the best wireless headphones while you're in the neighborhood.
At a glance
Best overall
Best wireless earbuds overall
Specifications
Bud battery life:
8 hours
Case battery life:
30 hours
Digital assistant:
Google Assistant, Siri
Speaker size:
10mm drivers
Other features:
ANC, HearThrough, equalizer, spatial audio
Reasons to buy
+
Excellent audio quality
+
Adaptive ANC works well
+
Very comfortable fit
+
Solid app support
+
Good durability
+
Reliable button controls
+
Solid app support
Reasons to avoid
-
No hi-res codec support
-
Head tracking can affect battery life
Previous Jabra earbuds set the stage for what the Elite 10 bring to the table as one of the best wireless earbuds worth the money. We certainly noticed that in our review of the Elite 10. Jabra's experience as a hearing aid company shows a consistent ability to find balance in how it approaches both comfort and sound. These earbuds feature a nicely balanced sound signature that you can easily adjust in the excellent Sound+ app available for Android and iOS. The Elite 10 veer away from the familiar design traits of the previous Elite 7 Pro and Elite 8 Active, creating a more open-fit build that won't be uncomfortable, no matter how long you wear them.
You can expect the same balanced sound signature, which you can tweak how you like in the Sound+ app. Jabra also brings in spatial audio for a virtual surround sound effect that works with any content. With great ANC, you can escape into the audio content, and the noise cancelation adapts automatically based on the ambient sounds around you. As for battery life, you get up to eight hours per charge with ANC on. You can stretch that further if you leave it off. The included case nets three additional charges for an overall total of around 30 hours. The case itself charges via USB-C or Qi wireless charging, including a fast-charging option where plugging in for five minutes can get you up to 60 minutes of playback.
Best sound quality
Best sound quality
Specifications
Bud battery life:
8 hours
Case battery life:
29 hours
Digital assistant:
Bixby, Google Assistant, Siri
Speaker size:
10mm drivers
Other features:
ANC, HearThrough, 360 Audio, Voice Detect
Reasons to buy
+
Extremely comfortable
+
Improved ANC
+
Perfect for Samsung's ecosystem
+
Pretty rugged design
+
Good app support
Reasons to avoid
-
Lack true multipoint capabilities
-
So-so battery life
-
Finicky touch controls
In our review of the Samsung Galaxy Buds 2 Pro, we found that the wireless earbuds took the best features from the previous Galaxy Buds Pro, making them stand out as one of the most comfortable we've tested. It's a distinction the company wanted from the start, yet it took several attempts to get to this level of respectability.
The Buds 2 Pro are also small and nimble, packing in active noise cancelation (ANC) and crisp sound all at once. The ANC is smarter and more precise this time around, muffling a wider range of frequencies. Call quality also remains excellent, with some improved clarity to go with it. They are also Samsung's first earbuds to support 24-bit hi-res audio in case you want to listen to another level in quality. The Enhanced 360 feature is a renewed focus on spatial audio, including head tracking, to give your ears a surround sound effect.
All of this comes at the expense of battery life, where you max out at up to five hours per charge when ANC is on — eight hours if you keep ANC off. The case gets you three extra charges, which you can charge via USB-C or wireless charging pads. A quick five-minute charge through USB can get you up to an hour of playback.
Best upgrade pick
Best upgrade pick
Specifications
Bud battery life:
8 hours
Case battery life:
24 hours
Assistant support:
Google Assistant, Siri
Audio codecs:
SBC, AAC, LDAC, LC3
Speaker size:
8mm drivers
Other features:
ANC, Ambient sound, equalizer, 360 Reality Audio
Reasons to buy
+
Outstanding ANC performance
+
Stellar sound quality
+
Amazing battery life
+
Wireless charging case with USB-C
+
LDAC and 360 Audio support
+
Solid app support
Reasons to avoid
-
Touch volume controls need work
-
Smaller ears may not feel comfy
-
Expensive
At this point, ANC has become a standard feature in wireless earbuds, but the WF-1000XM5 are world-class by comparison. That was already the case with the previous Sony WF-1000XM4, with the XM5 taking it even further to set the tone for everyone else.
Sony didn't have to play too much with the existing sound profile, choosing not to skew the default soundstage to push more bass. Instead, you get something more neutral to start off, leaving you plenty of room to customize it through the equalizer settings in the Headphones Connect app. Battery life is excellent as well, with up to eight hours alone (with ANC on) and an additional 24 hours with their charging case.
Sony continues to shave the earbuds and case down, and adding foam tips does wonders for passive noise isolation. Even with that, the WF-1000XM5 have an ambient sound mode that also performs well. And then there's 360 Reality Audio for listening to content with a spatial effect.
Best value
Best value
Specifications
Bud battery life:
7.5 hours
Case battery life:
29 hours
Assistant support:
Bixby, Google Assistant, Siri
Audio codecs:
SBC, AAC, Scalable
Speaker size:
11.5mm drivers
Other features:
Active Noise Cancelation, Ambient Sound
Reasons to buy
+
Bold sound
+
Effective ANC
+
Very comfortable fit
+
Good battery life
+
Nice color options
Reasons to avoid
-
IPX2 rating isn't very durable
-
Microphones are so-so
-
Finicky controls
Perfecting an elegant combination of comfort, performance, and value, the Samsung Galaxy Buds 2 are a great choice if you want the premium earbuds experience without paying the premium cost.
The sound profile is clear and crisp, and bringing in ANC is excellent because it pushes the Galaxy Buds 2 closer in feel and quality to the Galaxy Buds Pro. The latter does block out slightly more background noise, but our Galaxy Buds 2 review found it to be a surprisingly even race between the two. The onboard mics do okay with Ambient Sound, though the ones on the Buds Pro generally perform much better. That's also why phone calls on the Buds 2 are much better in quieter surroundings.
Battery life isn't as high as previous pairs, but you can still expect up to 7.5 hours with ANC off or five hours with it on, depending on volume levels. You get three extra charges from the case, topping it up via USB-C or wireless charging.
Best for noise cancellation
Best noise-canceling
Specifications
Bud battery life:
6 hours
Case battery life:
18 hours
Assistant support:
Google Assistant, Siri
Speaker size:
6mm drivers
Other features:
ANC (adjustable with 11 levels)
Reasons to buy
+
Superb sound quality
+
Outstanding ANC performance
+
Solid ambient mode
+
Adjustable EQ
+
Comfortable fit
+
Wireless charging case
Reasons to avoid
-
No multipoint support
-
No wireless charging
-
Case is still large
-
Pricey
As we described in our Bose QuietComfort Earbuds II review, when it comes to proper ANC, these are the earbuds to beat.
Bose also chose to keep the sound profile neutral with the QuietComfort Earbuds II, letting the user make changes by adjusting the existing four presets included in the Bose app. Battery life is decent, though it varies with volume. You're more likely to get just above five hours and an additional 18 hours with the charging case. The ambient sound mode allows you to hear the outside world, removing the need to take off your earbuds if you'd like to hear what's going on around you.
There's a lot to like about these earbuds, and though they are the best noise-canceling pair available, they aren't without some drawbacks. The fit may not be for everyone, and the case will not be as easy to pocket as others are. And for some reason, the case doesn't offer wireless charging.
Best for Pixel users
Best for Pixel users
Specifications
Bud battery life:
7 hours
Case battery life:
20 hours
Assistant support:
Google Assistant, Siri
Speaker size:
11mm drivers
Other features:
Adaptive Sound algorithms, translation
Reasons to buy
+
Good, clear sound with EQ
+
Integration with Android and Google Assistant
+
Excellent ANC performance
+
Great fit and comfort
+
Reliable media controls
+
Wireless charging
Reasons to avoid
-
Could use more bass
-
Battery life could be longer with ANC
-
More ear tip sizes would be nice
When we tested and reviewed the Pixel Buds Pro, we found that Google finally had something special to offer in the arena of wireless earbuds. New tuning gives these buds a clearer sound that skews more favorably to the mids and highs. There are also seven audio presets, and you can create your own via a five-band EQ.
As with previous generations, the Pixel Buds Pro are tailor-made for Android. Open the case the first time, and with one tap, your Pixel Buds will pair with most modern Android phones. Unless you're using a Pixel device, where the settings are within the phone's system settings, you can download the companion app during setup on other Android handsets to access some of the extras available. Finally, that includes ANC, and it couldn't come soon enough, given how good it is on these earbuds. They do a solid job blocking out background noise and putting Google on the map for such a key feature.
The touch controls are reliable, and the translation features are also very much intact, which is a cool way to bridge a language barrier when you can.
FAQ
What are the #1 wireless earbuds?
Why you can trust Android Central Our expert reviewers spend hours testing and comparing products and services so you can choose the best for you. Find out more about how we test.
Like any pair of headphones, which earbuds or wireless headphones are fitting for you is subjective in a few key ways. They have to fit right, feel comfortable over more extended periods, and produce a pleasing sound to your ears. If audio fidelity is paramount for you, there are good options for that, just as there are options for active users or options that present great value without breaking the bank.
The best wireless earbuds strike the right notes where it counts. We're talking about excellent sound quality, excellent comfort, solid microphones, and accessibility — even better when they come at a reasonable price. It's also not just about sound; it can also be about what you don't hear, as active noise cancelation (ANC) becomes such an integral part of what makes good earbuds stand out. That's why it should come as no surprise that such a feature is so common among the best in the business.
For many, the Jabra Elite 10 will be the best option. They strike the right balance in the areas that really matter, like size, sound, durability, and supporting features. They're small enough to fit comfortably in most ears and are rugged enough to withstand water and sweat should you need extra protection. Sound quality is superb, call quality is solid, and the Sound+ app has features worth trying.
Equipped with good ANC, plus unique features to cater to call quality, there's a lot to work with. They provide excellent passive isolation with the proper seal to listen to everything without worrying about the background. You also have physical control buttons that avoid false positives when you press them.
Jabra scored a real winner with these among the best wireless earbuds. They may not come in first place in every category, but it's hard to argue how consistently great they are to use.
How do true wireless earbuds differ from regular wireless earbuds?
In simple terms, true wireless earbuds function without cables and cords. Regular wireless earbuds are "wireless" because they don't connect to the device playing the audio but do have a cable connecting the two earbuds. In that case, the Bluetooth connection from a smartphone connects to one earbud, which then relays that connection to the other earbud through the cable.
True wireless earbuds perform the same function, albeit wirelessly. So, in effect, you have something like a daisy chain, where the phone pairs with one earbud (usually the right one) and then relays that connection to the left. Unfortunately, this method hasn't always been reliable, with audio hiccups and cuts happening. Bluetooth 5.0 has helped improve that, whereas some true wireless earbuds will connect both sides to the phone.
What are the advantages of true wireless earbuds?
The most immediate advantage is that you're not dealing with any wires. There is no chance of cables tangling or accidentally breaking. You have two separate earbuds in a case that charges them on its own. The case has a battery you can charge, meaning that you don't always have to plug it in to charge the earbuds themselves.
Some cases support wireless charging to add more convenience. Most also have USB-C ports for wired charging, some of which also include fast charging.
Despite their smaller size, true wireless earbuds are often equipped with the same wireless earbuds' features. For example, they can include onboard controls for playback or even active noise cancelation (ANC) and voice assistants. In addition, there are models with higher water and sweat resistance and those more focused on increased audio fidelity.
What are the disadvantages of true wireless earbuds?
With no cables connecting the two earbuds, there is always the risk of losing one of them. Moreover, the lack of a cable connecting the two earbuds emphasizes the connection between the two buds themselves. While this has improved, there is a chance that one side's audio may drop out — brief as it may be.
Not having cables makes true wireless earbuds easier to use on a run or during a workout. Comfort and fit are always considerations under those circumstances, but you should also be careful to use them with the right protection in place. That means at least an IPX4 rating or better if you want enough durability for workouts.
The constant charging cycles also take their toll on the lithium batteries' true wireless earbuds and their case use. Not every manufacturer approximates a shelf life, but you may find your earbuds don't last as long after two years with regular usage. Wireless earbuds aren't impervious to these issues, but since they're not cradled in a charging case, the batteries don't go through as many cycles.
Does it matter what Bluetooth version my earbuds have?
Yes, but not always for the reasons you might think. For example, Bluetooth 5.0 doesn't impact audio quality, so having that onboard doesn't mean they will sound better than a pair using version 4.2. On the other hand, updated Bluetooth protocols will impact some things, like how version 5.0 improves range and battery efficiency, for instance.
That additional range could make it easier to walk around at home while wearing your earbuds and listening to music when the phone isn't near you. Usually, major updates to the Bluetooth protocol add higher data transfer speeds, but the benefits aren't always shown with audio quality. Other times, they might.
Still, generally speaking, most of the best wireless earbuds these days have more advanced Bluetooth connectivity.
What are the best codecs for wireless earbuds?
For Android devices, Qualcomm's aptX, aptX LL, aptX Adaptive, aptX HD, and aptX Lossless codecs are generally better than SBC (subband codec), which is the standard codec all Bluetooth audio devices support. The main reason is that aptX has more bandwidth than SBC, which can positively affect audio quality. In addition, AptX Adaptive also automatically adjusts the bit rate in real time to maintain smooth playback and reduce connection drops.
AAC (Advanced Audio Codec) is also standard and is YouTube's preferred codec. While iPhone users benefit from it, it hasn't been as efficient on Android phones. Samsung has its proprietary codec, which it calls Scalable, first introduced in the Galaxy Buds. Its purpose is to be adaptive, so the bit rate and connection don't impact what you listen to. It's exclusive to Samsung's earbuds, so it's not adopted by other brands the way Sony's LDAC is. It also has a variable bit rate, though it's not widely adopted yet.
What are the best wireless earbuds for Android?
By and large, any pair of wireless earbuds will work with Android phones and tablets. Sometimes, you may lose certain features or functionality based on what a brand sets aside for its own ecosystem. That's why Apple's AirPods will pair faster and more seamlessly with iOS devices than they would with Android. It's also why Samsung earbuds may have certain exclusive features that only work with its own products.
Apple doesn't support Qualcomm's aptX codec, whereas Android devices generally do. The flexibility of that codec helps some earbuds do more with Android than they might on iOS. One example of that would be how aptX Adaptive includes the low latency mode, which is beneficial for syncing audio with video while playing games or watching a show or movie.
Even if a pair of wireless earbuds don't support aptX, it doesn't negate their abilities or performance. It matters how the earbuds were tuned to begin with, and it's always a bonus when they have an app they can connect with to let you adjust sound and controls.
Sign up for Black Friday email alerts!
Get the hottest deals available in your inbox plus news, reviews, opinion, analysis and more from the Android Central team.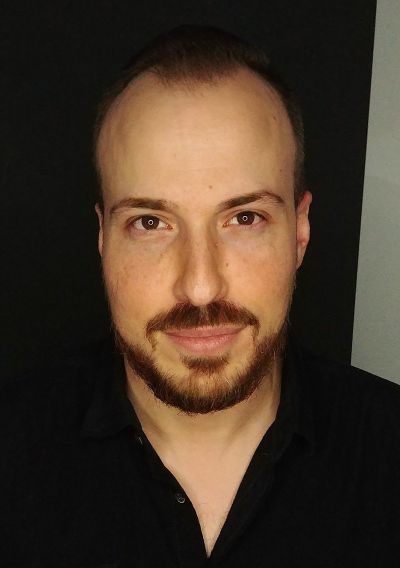 Contributor, Audio Reviewer
Ted Kritsonis loves taking photos when the opportunity arises, be it on a camera or smartphone. Beyond sports and world history, you can find him tinkering with gadgets or enjoying a cigar. Often times, that will be with a pair of headphones or earbuds playing tunes. When he's not testing something, he's working on the next episode of his podcast, Tednologic.