There's no doubt the Technics EAH-AZ80 are among the best wireless earbuds in their class based on the things that matter, though the price also raises expectations on a key feature that doesn't quite measure up.
Pros
+

Superb sound quality

+

Very comfortable fit

+

Excellent call quality

+

LDAC support

+

Good app support

+

Decent battery life
Cons
-

ANC could be better for the price

-

LDAC playback affects multipoint connections
Why you can trust Android Central Our expert reviewers spend hours testing and comparing products and services so you can choose the best for you. Find out more about how we test.
It's one thing to create excellent wireless earbuds, but it's another when they enter the market smack in the middle of premium competitors who are hard to unseat. Even if you consider the Technics EAH-AZ80 a dark horse in that regard, expectations are naturally going to be high when taking on the best in the business.
These earbuds are impressive under the circumstances, with enough food for thought to consider them above all others. The only question is whether there's truly enough here to take that chance.
Technics EAH-AZ80: Price and availability
Technics launched the EAH-AZ80 in May 2023, and while not as widely available as other brands might be, they're not that hard to find either. They come at a premium, starting at $300, and it's hard to say when they'll come down in price (though they will eventually). They come in black or silver variants.
Technics EAH-AZ80: What's good
The EAH-AZ80 come from a good place, considering how good their predecessors — the EAH-AZ60 — were at doing a lot of things right. They surprised me at the time, and there were things about these newer buds that gave me a similar feeling. Despite being a shave bigger than the AZ60 (and in spite of a slimmer case this time), the AZ80 are just as comfortable to wear, including for long stretches.
Part of the reason is that they come with no less than seven pairs of ear tips, all but ensuring you will find a perfect set to create a tighter seal. At no point throughout my testing did I feel these earbuds pinched or were ready to fall out. That's great for working out, especially for anyone who would prefer to wear a pair of snug earbuds over any over-ear headphones.
Technics takes the fit seriously enough to also approach it from a sonic perspective, which is why there are tests for both active noise cancelation (ANC) and ambient sound to customize. Had there been a sound test for general audio playback, it would've added to an already impressive set of features.
You could argue there aren't as many custom settings or features that other earbuds offer in the same price range, but there's still good stuff to work with here. Apart from the ANC and ambient modes, there's also a 5-band EQ to tweak the sound, giving you six presets and the opportunity to create your own.
Dive deeper into the rest of the settings and see various other choices. The EAH-AZ80 support multipoint for simultaneous connections with two devices, have sensors for auto-play/pause when removing the buds, and feature customizable touch controls and other settings. If you prefer to have Alexa as your voice assistant, you can choose Amazon's voice over the one you use on your phone.
As for the controls, they turn out to be pretty reliable. A single tap on either side plays/pauses or answers an incoming call. A double tap on the right skips a track or mutes a phone call, while a triple tap goes back a track or activates noise reduction. Touch and hold the left earbud to wake up your phone's voice assistant or toggle between ANC and Ambient Sound on the right. You can also do this on either side to end a call. The left earbud lets you control volume by double or triple tapping for both playback and calls. These are the defaults, but the app lets you customize how you want them to lay out.
Technics opted not to go with the same exact components inside the earbuds, using 10mm drivers this time that carry on from the previous pair in every way. Audio fidelity is excellent, with a superbly balanced soundstage that seems to work well with every genre. The rich sound didn't personally surprise me because I knew to expect something good, but if you're entirely new to Technics, the EAH-AZ80 will likely stun you with their clarity and resonance.
I just wish the brand would've included support for aptX codecs, leaving only SBC, AAC, and LDAC to play with. LDAC brings in hi-res audio — much like the previous AZ60 did — which is great unto itself, but you also have to accept a couple of trade-offs in the process that I'll touch on further down. As is, LDAC playback is great when coming from a source that supports it. I tried playing HiFi tracks from Tidal only to receive an incompatibility notification that left me playing everything in standard definition instead, whereas things were better with apps like Amazon Music and Qobuz. Despite the lack of hi-res compatibility with some apps like Spotify and Apple Music, all streaming music apps sounded great with these earbuds.
Playback is also perfectly fine with ANC on, where the earbuds block out enough of the background to enjoy what you're listening to. Ambient Sound works just as well in letting you hear your surroundings while playback continues.
Audio clarity extends to phone and video calls in a custom form here. The JustMyVoice test helps you better interpret how you sound to others, allowing you to set things up to reduce background noise and enhance your voice's clarity. Few earbuds take voice clarity this seriously, and it's nice to see something this comprehensive in the EAH-AZ80.
With everything these earbuds do, battery life holds up pretty well at up to seven hours per charge with ANC on — about nine hours if you leave it off — all depending on volume levels. The case will give you an extra three charges and supports wireless charging if you want to top up that way. In a pinch, a quick 10-minute charge via USB-C can get you up to 70 minutes of playback.
Technics EAH-AZ80: What's not good
Technics put itself in a tough spot by being this good because anything that doesn't execute quite as well as similarly-priced earbuds only stands out more. That's how I felt about the ANC performance, which simply doesn't match what the likes of Sony and Bose have done. Frankly, I had better noise cancelation from the Huawei FreeBuds Pro 2, a surprisingly effective and consistent pair in that regard.
I'm not suggesting it's terrible, only that it's not what I would expect from earbuds that cost this much. The previous EAH-AZ60 actually seemed to be more robust that way, reaching ever closer to the noise-canceling big guns. I just wish there would've been a big step forward here, but sadly, it just doesn't come off that way.
I mentioned earlier there was also a trade-off when using the LDAC codec, and that directly affects multipoint connections. Basically, you have to turn multipoint off completely to get LDAC to work properly — an unfortunate choice when you have better fidelity at your disposal yet want to stay connected to at least two devices at once.
Technics EAH-AZ80: Competition
The Technics EAH-AZ80 would fit in perfectly well among the best wireless earbuds, so we're talking pretty elite territory here. The Sony WF-1000XM4 have been the benchmark, especially for ANC and audio performance, while the Bose QuietComfort Earbuds II are very close in their own right. Technics comes ever so close to matching them, but their noise-canceling falls short of upstaging them.
At the same time, these sound better than the Samsung Galaxy Buds 2 Pro and sound about as good as the Sennheiser Momentum True Wireless 3. That rounds out an impressive group to contend with, so if you're considering any of those options, you might wanna look at these first.
Technics EAH-AZ80: Should you buy it?
You should buy this if...
You want excellent sound.
You want a comfortable fit with reliable buttons.
You want good call quality.
You want LDAC support.
You shouldn't buy this if...
You want the best ANC for the money.
You want aptX support.
You prefer to spend less.
There are so many things the Technics EAH-AZ80 do well that it's easy for me to recommend them as an option if you're willing to spend the money. How do you go wrong with a comfortable fit, superb audio, excellent call quality, and decent customization?
The ANC performance was the biggest sticking point for me. If these earbuds were half the price, I could let it go, but at this level, it needed to be better. That's not necessarily a reason to skip these buds entirely, just a factor you have to consider if you prefer them above all others.
The Technics put together an excellent combination of fit, comfort, sound, customization, and phone call clarity to make the EAH-AZ80 one of the best earbuds you can put in your ears. You have to accept a couple of trade-offs from the start, but there's plenty to like.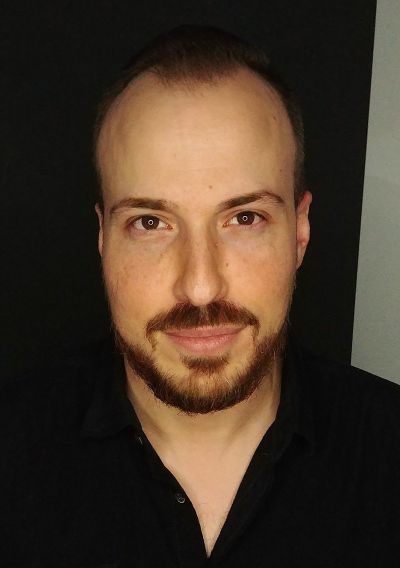 Contributor, Audio Reviewer
Ted Kritsonis loves taking photos when the opportunity arises, be it on a camera or smartphone. Beyond sports and world history, you can find him tinkering with gadgets or enjoying a cigar. Often times, that will be with a pair of headphones or earbuds playing tunes. When he's not testing something, he's working on the next episode of his podcast, Tednologic.