Sony finds ways to improve some core features to make the WF-1000XM5 top-class in all the right ways for an outstanding experience, but pressure from competitors will make things interesting going forward.
Pros
+

Excellent audio quality via EQ

+

Still among the best ANC performers

+

Much better fit for smaller ears

+

Plenty of features through the app

+

Improved touch controls

+

Solid battery life
Cons
-

ANC upgrade could've been more substantial

-

Not as durable as other pairs

-

Headphones Connect app needs visual overhaul
Why you can trust Android Central Our expert reviewers spend hours testing and comparing products and services so you can choose the best for you. Find out more about how we test.
Sony has been in an enviable position when it comes to headphones and earbuds, particularly on the flagship side, where it's produced stellar results for several years. Unlike other brands, though, it doesn't update top models every year, so we have a two-year gap in the case of the WF-1000XM5, which were widely anticipated.
Only this time, these premium wireless earbuds are up against stiffer competition that continue closing the gap in design, features, and performance. To stay on top, Sony would have to find ways to improve on what made their predecessors the toast of the category, and the WF-1000XM5 manage to do just that in some areas while stagnating in others.
Sony WF-1000XM5: Price and availability
Sony launched the WF-1000XM5 in July 2023, and they're not going to be hard to find for the foreseeable future, given the longer product cycle the company applies for its flagship earbuds. They started at $300, making them among the more expensive pairs out there, but price cuts will happen at different times to take some of the load off. They come in either black or silver color variants.
Sony WF-1000XM5: What's good
If you compare these earbuds to their predecessors, you can appreciate just how much Sony trimmed the fat here. The WF-1000XM5 are 25% smaller and 20% lighter than the 1000XM4, finally crafting an earbud that has a much better chance of fitting smaller ears. In fact, there's a new extra-small ear tip size among the various foam tips inside the box to illustrate that point.
Sony pulled all this off despite squeezing in three microphones per side and two processors (instead of one) via the Integrated Processor V2 and HD Noise Canceling Processor QN2e. Together, they ramp up the ability of those mics to both hear you speaking and the ambient noises around you in order to enhance the former and cancel the latter. But the design improvements were also meant to make passive isolation and comfort go hand-in-hand, meaning you can feel more secure knowing the earbuds would stay put and muffle at least some of the noise on their own.
Still, it's necessary to go through the fit test on Sony's Headphones Connect app to figure out which ear tips work best, especially if it turns out that you need a different size for either ear. The foam tips are flexible but not quite as malleable as Comply foam tips tend to be, so while they may feel a bit stiff at first, they do eventually mold into the ear canal for a tight fit.
The app is also critical to unlocking the breadth of features available, which will be wholly familiar if you're upgrading from another Sony pair. If you're not, you may find the layout clunky like I do, but it's worth taking the time to see what's inside. Among the more useful features is the EQ, which is worth exploring to tune the sound more to your liking or to switch presets on a whim. If you want spatial audio, any music streaming service supporting Sony's 360 Reality Audio (like Tidal) will let you listen with virtual surround effects. You have to take photos of your ears and link everything to your Tidal account, but it's worth it in the end.
Adaptive Sound Control works to kick in active noise cancelation (ANC) or ambient mode based on your surroundings and what you're doing, but you can turn all that off and toggle through the modes yourself manually. Speak-to-chat takes that further by immediately pausing playback when you start talking, adding another hands-free convenience to the feature set. There's a lot here to explore, and it's worth doing so to really get a sense of what these earbuds can do.
LDAC support is fine when you're listening to hi-res tracks from the right sources, whereas DSEE Extreme acts as upscaling software to make standard streaming music sound better, which I noticed when trying it out. If you're a Spotify subscriber, you might find that appealing.
What's interesting is Sony opted to go with a more neutral default sound profile, not unlike the approach it took with its WH-1000XM5 over-ear headphones. You'll hear more subdued bass and greater emphasis on the mids, which I can only assume is Sony's attempt to deal with the most challenging part of the audio spectrum. But it does beg the question of why it did so at the expense of the bass, thereby forcing you to play around with the EQ to give it a boost. The good news is if you do tinker with the EQ, you'll undoubtedly get the result you want.
It's easier to enjoy these things when ANC performs well, which it does in most cases. I was pleasantly surprised by the wind reduction, cutting down choppy distortion that could seep in when walking or bike riding. It's not perfect, mind you, but it's a definite step up from the previous pair.
As usual, the WF-1000XM5 keep the tradition of handling low-frequency background noise with aplomb, as well as doing a good job with higher frequencies. However, I have to stress that the ear tip test is a major determining factor because if you're not wearing the right tips, it throws off all noise canceling. Even so, I can't say overall ANC performance here is a major leap or step forward; it's more incremental, kind of like Sony released a firmware update to deal with some performative loose ends.
That's interesting, considering the hardware changes underneath, but it also makes me wonder if Sony could improve how effective ANC can be through future firmware updates. As is, it shows signs of brilliance, particularly with phone calls, where the extra mic on either side clearly helps clarify calls.
There are also the onboard controls, all of which are far more reliable — and customizable. That's right, you can assign different controls to either side, significantly increasing the level of input you can apply. Most of the controls are prearranged anyway, with the ability to swap out some of the options. What matters more to me is that the earbuds register taps more effectively, vastly reducing false positives or errant touches. And, of course, wear sensors will automatically pause/play audio when taking off either earbud and putting it back on.
Battery life doesn't step forward here, staying right in line with what their predecessors delivered. The WF-1000XM5 can last up to eight hours per charge with ANC on, though you might be able to stretch that further if you don't blast the volume. The case is 15% smaller, so that's always nice when slipping it in a bag or pocket, yet it still has three extra charges inside. Wireless charging is no problem, and for faster recharge, plug in via USB-C.
Sony WF-1000XM5: What's not good
It's not so much that the WF-1000XM5 do anything wrong; it's that the road to greatness doesn't feel quite as open as it previously did. Sony made really good earbuds here, just not a mind-blowing pair that crushes competitors. And I'm not just talking about the "elite" — Jabra and Bose come to mind — but also a variety of brands that only get better each time out.
Sony built high expectations based on its own success in crafting outstanding performance. The WF-1000XM5 are an obvious improvement in fit and comfort, though not always across the board in functionality and performance.
I would argue the Bose QuietComfort Earbuds II are more precise in how they manage noise cancelation, making it a dead heat between them. ANC is the killer app for Sony's earbuds and headphones, especially the flagship ones, so if you're expecting a dramatic shift compared to the previous WF-1000XM4 earbuds, I can't tell you Sony necessarily brought it here.
The Headphones Connect app is also in dire need of an overhaul to make it more user-friendly, especially to newcomers willing to take a chance on an expensive pair like these. App interfaces for earbuds and headphones continue to get better and more intuitive, which is simply not the case with Sony's app.
Sony WF-1000XM5: Competition
The WF-1000XM5 earn their place among the best wireless earbuds, but it's a tight market out there. I already mentioned the Bose QuietComfort Earbuds II, and with good reason, considering what they can do, especially when it comes to ANC. Bose can't match the bevy of features and integrations, but sound quality and noise cancelation are proven winners. The Jabra Elite 10 and Technics EAH-AZ80 bring solid audio quality and other features for less money.
If you were thinking you could just go with the previous WF-1000XM4, you'd have to move fast because Sony is discontinuing them, meaning retailers will be selling the remaining inventory, and that's it. If you do find them, though, they're a solid alternative at a lower price.
Sony WF-1000XM5: Should you buy them?
You should buy this if...
You want good sound with ANC support.
You want a comfortable fit with foam tips.
You want an EQ and several custom features.
You want spatial audio.
You shouldn't buy this if...
You don't care for spatial audio.
You'd rather spend less.
It's a testament to how much wireless earbuds continue to evolve that two years between launching flagship pairs, Sony faces a much tougher market where the WF-1000XM5 don't blow everyone else away. Pressure will mount as other brands find ways to improve and gain an edge in an otherwise crowded field, especially when you can get comparable features and quality for less.
Despite that, these earbuds won't disappoint when you truly dive into the various features available. Like high-end products that promise a lot, you need to take the time to learn what they can do, and that's what really makes Sony's latest buds stand out.
Sony knows how to make world-class earbuds, and the WF-1000XM5 come with excellent active noise cancelation, sound quality, solid battery life, and plenty of custom features.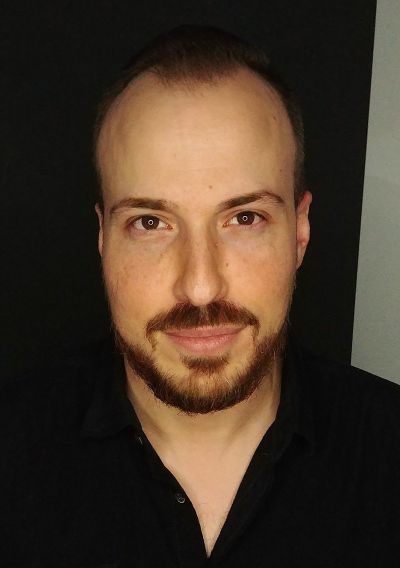 Contributor, Audio Reviewer
Ted Kritsonis loves taking photos when the opportunity arises, be it on a camera or smartphone. Beyond sports and world history, you can find him tinkering with gadgets or enjoying a cigar. Often times, that will be with a pair of headphones or earbuds playing tunes. When he's not testing something, he's working on the next episode of his podcast, Tednologic.