The Elite 10 introduce Jabra to spatial audio as a key addition, but improvements to the build, coupled with better components and performance, make them an excellent pair you can trust for their versatility.
Pros
+

Superb audio quality

+

Adaptive ANC works well

+

Spatial audio and head tracking are slick

+

Very comfortable fit

+

Solid app support

+

Button controls still rock
Cons
-

No hi-res codec support

-

Head tracking can affect battery life

-

Not as durable as Elite 8 Active
Why you can trust Android Central Our expert reviewers spend hours testing and comparing products and services so you can choose the best for you. Find out more about how we test.
Jabra always tends to bring something new when it releases a fresh slate of flagship wireless earbuds, and this time around, there's a clearer delineation between the two. In past years, two models came out at the same time bearing many similarities, even down to the name. Hence, "Pro" vs. "Active" in previous models.
The Elite 10 do away with the naming conventions and stand apart from the Elite 8 Active that came out along with them. More than that, Jabra takes aim for the earbud crown with a solid effort that adds new features and streamlines existing ones.
Jabra Elite 10: Price and availability
Jabra launched the Elite 10 in August 2023, and they will go on sale in September 2023. They will be easy to find for the foreseeable future in retail and online stores. They start out at $249 and it could be a while before they see a price cut. They come in glossy black, matte black, titanium black, cream, and cocoa.
Jabra Elite 10: What's good
To further differentiate the Elite 10 from other Jabra earbuds — including the Elite 8 Active — design tweaks are part of the deal. The general mold largely follows the same contours of previous pairs, except these are slightly larger to better fit the extra components inside. As a first, they get a rubberized coating all around, not just on the outer half, which only helps with comfort and durability. The IP57 rating is very respectable, making these well suited to more active lifestyles, provided you take good care of them.
To accommodate all this, Jabra also refashioned the charging case by reducing its depth, and the rounded design unfortunately prevents it from standing up on its own. The inner lining where the earbuds sit is also rubberized, effectively creating something of a shock absorption while they sit cradled inside.
You still get the usual trappings, like wireless charging and fast charging via USB-C, plus Fast Pair with Android phones. Setting these up is no different from other recent Jabra earbuds, letting you configure things your way in the Sound+ app.
Another interesting design choice was going with oval-shaped ear tips. This is a first for Jabra and one the company didn't take lightly based on what a rep told me. The purpose is two-fold: the tips allow the buds to fit more comfortably despite more of the outer shell sticking out and to beam audio from the new drivers more efficiently into the ear. The tips were inspired by Jabra's ComfortFit technology that aggregated 62,000 ear scans to create a tight seal without feeling like your ears are plugged.
It's an interesting choice to me because I never felt like the previous Elite 7 Pro were stifling or bothersome that way. Somehow, though, the Elite 10 feel like the same pair, though the more open design can have consequences down the line with active noise cancelation (ANC).
ANC no longer requires calibration on your end, as the Elite 10 use the six onboard mics (three on either side) to figure out how much to block or muffle depending on your surroundings. Previously, you could adjust the strength in the Sound+ app anytime you wanted, but not anymore.
Jabra claims the Elite 10 are 2x better than its "standard ANC", which is what you get with the Elite 4 and Elite 4 Active. Compared to the Elite 8 Active, it's 0.4x better and a bit better than that compared to the Elite 7 Pro. That's a decent bump, and it's true the adaptive noise cancelation on the 10 gets surprising results sometimes. It still won't match what Sony and Bose have been able to achieve that way, but Jabra is closing in.
On the audio front, Jabra equipped the Elite 10 with updated 10mm drivers, but the bigger deal is adding spatial audio with head tracking. It's a first for the company, and it works with Dolby Atmos content, giving you the virtual 3D surround sound effect between your ears. I should also note that the Elite 8 Active also have spatial audio but not head tracking.
Spatial audio sounds good when you have the right content playing, which could be Atmos-supported tracks on Apple Music, Amazon Music, and Tidal. Watching a movie or show on Netflix and other video streaming apps also gives you the effect. It works no matter what you're playing, with mixed results for non-Atmos content. Other than the ability to toggle it on or off, there are no other granular controls for spatial audio with the Elite 10, but it's a pretty good start for a brand only catching up to others in this arena.
You still have the option to use any of the existing EQ presets or create your own through the app. Jabra is consistently good at delivering great sound, and the Elite 10 follow the trend. It's just not clear to me they've made a big leap forward relative to what the best sonic competitors can do. It's nice to see Spotify Tap back again, though.
On the other hand, the Elite 10 will be hard to beat for phone calls. Jabra's expertise in this area is obvious, where callers had no idea I wasn't holding the phone to my ear. Noise and wind reduction outside are also noticeably better than the Elite 7 Pro, which is saying something, considering how good those buds are for talking. This proves to be even more beneficial for using Google Assistant to make things happen hands-free. Alexa integration is gone, so it's either Google Assistant or whichever assistant you use as the default.
Multipoint connections are also excellent, and it's super easy to manage two phones or a phone with a tablet or computer. If you're thinking of work or home office earbuds, the Elite 10 won't disappoint. The physical buttons are as reliable as ever, with great custom choices in the app, as usual.
Battery life isn't bad at up to six hours per charge with ANC on, but you might even beat those numbers if you stick to the default volume. The case gives you an extra three charges, and in a rush, you can plug in for five minutes to get 60 minutes of playback.
Jabra Elite 10: What's not good
Jabra covers a lot of ground here with the Elite 10, but puzzling omissions still stand out. Why the company insists on sticking to AAC and SBC Bluetooth codecs is a mystery, as it leaves out any chance of playing hi-res audio through these buds with codecs like aptX Adaptive or LDAC. If you're an audiophile or keen on hi-res tracks, the Elite 10 disqualifies themselves off the bat, which is unfortunate for new flagship earbuds.
Head tracking for spatial audio is cool but not always practical, and I found it can wreak a little havoc on battery life. Turn your head, and the audio stays in place, as if you were watching something on TV and turned your head where the sound hit the ear facing the screen. Head tracking eventually pans to balance the audio, say if you're walking and change directions, but the constant shifting can cause discrepancies in battery life for each earbud. It's how, at one point, I had 65% on the left earbud but only 40% on the right. The good thing is you can turn head tracking off to mitigate that.
I also wish Jabra considered foam tips — at least one pair to go with the new oval-shaped silicone ones. It's always a little risky to refine or shift a form factor that fits so many so well, and foam tips are amazing for creating tighter seals. It's not a deal-breaker by any means, but something that's piqued my curiosity over the years with Jabra.
Jabra Elite 10: Competition
The Elite 10 are definitely good enough to make the cut among the best wireless earbuds. Such an extensive feature set and superb performance qualify them to be among the elite, as their namesake implies. But they're also facing off against the best in the business, namely the Sony WF-1000XM5, the current gold standard for the combination of audio and ANC performance.
Not to mention the Bose QuietComfort Earbuds II, which are neck and neck with Sony for the ANC crown. Frankly, you also won't go wrong with the Elite 7 Pro, which hold up really well despite now being supplanted by their successors.
Jabra Elite 10: Should you buy them?
You should buy this if...
You want good sound with ANC support.
You want a comfortable fit with physical buttons.
You want an EQ to work with.
You want spatial audio.
You shouldn't buy this if...
You really want hi-res audio codecs.
You don't care for spatial audio and head tracking.
You want longer battery life.
The Elite 10 may be Jabra's current flagship pair, but they undercut both Sony and Bose on price, making them feel like a bargain among the upper echelon of wireless earbuds. They're still pricey relative to so many other pairs on the market, but you really are getting what you pay for here. Jabra packed so much into these buds that they'll be ready for most situations.
A two-year warranty doesn't hurt, and the ruggedness in these buds outclasses that of most other high-end pairs, so that's also worth considering. If you were looking for a pair that can handle your work setup and a tough run or workout, the Elite 10 are up for the challenge.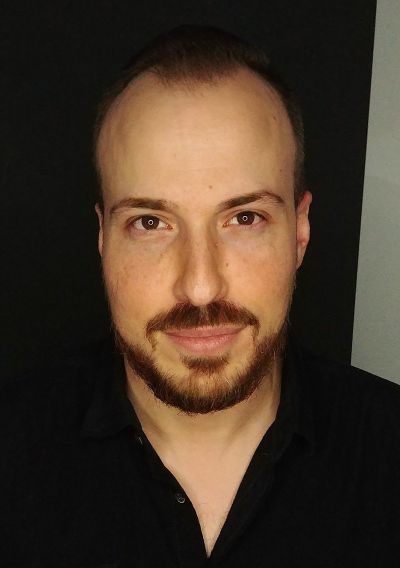 Contributor, Audio Reviewer
Ted Kritsonis loves taking photos when the opportunity arises, be it on a camera or smartphone. Beyond sports and world history, you can find him tinkering with gadgets or enjoying a cigar. Often times, that will be with a pair of headphones or earbuds playing tunes. When he's not testing something, he's working on the next episode of his podcast, Tednologic.
Jabra say that higher resolution Bluetooth codecs (not AptX, or LDAC), will be coming in a Bluetooth Low Energy (LE) firmware update, including the LC3 and LC3plus codecs. No news as to when.

Reply