The Elite 8 Active make a strong case for their own strength in the face of demanding active lifestyles, largely led by their IP68 protection, but also by how effective and reliable they tend to be at all times.
Pros
+

Solid audio quality

+

Adaptive ANC works well

+

Spatial audio plays nice

+

Super comfortable fit

+

Outstanding durability

+

Button controls are always reliable
Cons
-

No hi-res codec support

-

Rubberized coating doesn't cover inner portion

-

Phone calls are better with Elite 10
Why you can trust Android Central Our expert reviewers spend hours testing and comparing products and services so you can choose the best for you. Find out more about how we test.
When Jabra launches new flagship wireless earbuds, it usually splits the difference by releasing "Pro" and "Active" variants that, while slightly different from one another, follow similar paths. Not so much this time around, where the Elite 8 Active veers further away from the more advanced Elite 10.
It's not so much that Jabra relegated these Active buds to second-tier status, just that there's a clearer line separating the two and what they're supposed to be good at. For the Elite 8 Active, it's delivering great sound, noise cancelation, and some of the toughest durability you'll find in any pair.
Jabra Elite 8 Active: Price and availability
Jabra launched the Elite 8 Active in September 2023, where they will be very easy to find in retail and online stores until newer models eventually phase them out. They start out at $199, and could take some time before they drop in price. They come in black, navy, dark gray, and caramel.
Jabra Elite 8 Active: What's good
It's rare to come across wireless earbuds with IP68 protection. To put that in perspective, that's the same rating many smartphones and other portable gadgets, like speakers and action cameras, tend to have. For Jabra, it's just been a natural progression to get here, but going from IP57 in the Elite 7 Active to IP68 is a notable bump in both dust and water resistance.
In other words, you could work out wearing the Elite 8 Active, jump in the pool to cool off after, and they would still keep on going. That's impressive durability and peace of mind when integrating earbuds like these into an active lifestyle. The rubberized coating from before returns again, although unlike the Elite 10, it doesn't wrap around the entire inner casing. Those buds are IP57, so they are still a little more susceptible to dust or water damage.
How often you might wear the Elite 8 Active in the pool or tub is really up to you, but I would argue the bigger factor is sweaty runs and workouts, where it's very important to rinse and wipe clean. Salt is one of those things that can burrow into any crevice, causing damage over time. Jabra says it's built these buds to withstand that over time with good maintenance.
While the Elite 8 Active share some design traits with the Elite 10, the overall mold is much closer to the Elite 7 Active. That's great news for familiarity and comfort if you've used those before, and it also explains why these earbuds use the same ear tips, whereas the Elite 10 have different oval-shaped tips unique to that pair.
Odds are good you will get a good seal wearing these anyway, helping lock in audio (and bass) and keep it from passively leaking out. Active noise cancelation (ANC) no longer needs to be calibrated off the jump now that it works in the background to raise or lower the strength based on noise levels around you. The passive isolation and ANC work well to block or muffle background sounds, but some higher-frequencies or deep rumbling tones may still feel audible. While not as good as the noise cancelation in the Elite 10, the 8 Active do a better job than their own predecessors. HearThrough is also better in that it feels like the sound coming is more natural rather than mechanical or electronic.
One of the big additions here is spatial audio, letting you hear compatible Dolby Atmos content with a virtual 3D surround sound effect. You won't get head tracking like you do with the Elite 10, but if you don't care for that, you basically have free reign to listen to music or watch shows and movies with the spatial effect in tow. All you need to do is toggle it on in Jabra's Sound+ app and look for Atmos content in other apps. It's pretty cool, and though there's room for refinement, it is off to a good start.
Sonically, the Elite 8 Active are otherwise solid players. You get a nice, rich sound that feels a little more resonant compared to their predecessors, so you can expect a nice balance of highs, mids, and lows here. Neither the bass nor treble feel overpowering. You can always adjust the tuning to whatever you please, either by choosing one of the EQ presets in Sound+ or creating one of your own. If you have eclectic music tastes, these buds will be perfect for those reasons, though it's best to play around with the app to find what sounds best for you.
Phone calls won't quite match the clarity of the Elite 10, which do better at reducing wind and other ambient sounds while talking, but they're still solid. Plus, multipoint support works wonderfully for simultaneously pairing with two devices, which is why the Elite 8 Active are reliable in situations where you need to stay connected. It's actually possible to connect with a phone and smartwatch at the same time, if you need to for any reason.
Reliable communication is always nice, especially with a steady Bluetooth 5.3 connection if you're the type to use a voice assistant. Jabra kicked out Alexa, leaving only Google Assistant as the resident choice in the Sound+ settings. The earbuds will default to whatever you use on your phone anyway, but the integration deepens should you choose Google's assistant in the app.
Despite the rugged build, these earbuds keep their physical buttons, also maintaining their reliability because there's nothing touch-sensitive going on here. That's a big deal when you're working out or during a run, hike, bike ride, or whatever else, making it less likely you'd end up fiddling to skip or repeat a track, for instance.
As for battery life, Jabra rates the Elite 8 Active at up to eight hours per charge (with ANC on), which is pretty bang-on if you're keeping volume levels close to default levels. The case gives you another three charges and supports both wireless charging and fast charging. In a pinch, you can plug in for five minutes and get up to an hour of playback — enough for most workouts or commutes.
Jabra Elite 8 Active: What's not good
It's interesting that Jabra offers three sizes of ear tips for the Elite 8 Active, whereas the Elite 10 get four. Different tips, yes, but it's an odd discrepancy in any case. One commonality between them that feels a little vexing is the limited codec support. You only get AAC and SBC here, leaving out any hi-res audio codec like aptX or LDAC. It's fair to say these earbuds aren't targeting those who care about such things, but I would say it's about time Jabra really considered doing it for its flagship buds.
I also wish Jabra covered these earbuds with the rubber coating all around rather than leaving the inner portion exposed. It's well-protected, but the mix of materials forces you to be more vigilant about keeping them clean, especially if debris gets caught in the crevice where the outer coating meets the inner plastic.
Jabra Elite 8 Active: Competition
It's not always easy to find good workout earbuds, but they are out there. The Elite 8 Active are good enough to compete with any rugged pair available, so despite stiff matchups, they stand out. The Jaybird Vista 2 are older now by current standards, though they'll deal with some punishment to keep you active and save you a few bucks in the process.
Don't rule out the Samsung Galaxy Buds 2 Pro and their IPX7 protection. It's true the 'X' leaves you in the dust (pun intended), but the water resistance is impressive. They've proven themselves capable of handling all sorts of workouts. You could also stick with a budget option and try the Jabra Elite 4 Active as an alternative if you'd rather spend less.
Jabra Elite 8 Active: Should you buy it?
You should buy this if...
You want durability and something rugged.
You want good sound with ANC support.
You want a comfortable fit with physical buttons.
You want an EQ to work with.
You shouldn't buy this if...
You really want hi-res audio codecs.
You don't need spatial audio.
You're on a tighter budget.
Rather than a forgotten sibling to a more feature-laden set of earbuds, the Jabra Elite 8 Active earn their keep their own way. Being active isn't the only reason to consider buying these, especially when they come off as somewhat of a bargain compared to the Elite 10 and other flagship pairs.
The durability is a big part of the story, to be sure, though overall comfort and performance are ample reasons to try these. If you want earbuds you can trust at the gym, you've got them here. If you're not into working out but need something that lasts, that's what these were built to do.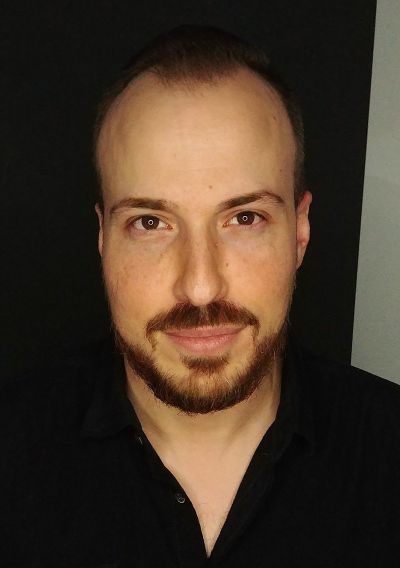 Contributor, Audio Reviewer
Ted Kritsonis loves taking photos when the opportunity arises, be it on a camera or smartphone. Beyond sports and world history, you can find him tinkering with gadgets or enjoying a cigar. Often times, that will be with a pair of headphones or earbuds playing tunes. When he's not testing something, he's working on the next episode of his podcast, Tednologic.