Jabra always finds a way to stand out in a crowd, no matter the price range, and that's no different with how the Elite 4 make a strong case courtesy of good sound, comfort, and battery life.
Pros
+

Good audio quality

+

Very respectable ANC performance

+

Very comfortable fit

+

Solid app support

+

Still reliable button controls

+

Better battery life than listed specs
Cons
-

Not all codecs available

-

Not as rugged as Elite 4 Active
Why you can trust Android Central Our expert reviewers spend hours testing and comparing products and services so you can choose the best for you. Find out more about how we test.
If you're keeping track, you know Jabra releases a few new earbuds every year, though it needed something new as an entry-level option, and that's exactly where the Elite 4 sit.
Sticking with a familiar formula underlines what these earbuds are all about, focusing as much on comfort as they do on performance. It's a bang-for-your-buck situation designed to provide real value, but as to whether it's the right choice depends on what you're willing to give up.
Jabra Elite 4: Price and availability
Jabra launched the Elite 4 in March 2023, and they are readily available in retail and online stores. They started at $100 and will likely see the odd price drop along the way to make them even cheaper. They come in gray, navy blue, light beige, and lilac.
Jabra Elite 4: What's good
The familiarity here makes a lot of sense, assuming you've had previous experience with Jabra's earbuds over the last couple of years. The Elite 4 were molded the same way others have, like the Elite 5 and Elite 4 Active, for instance. These earbuds are direct successors to the Elite 3, making them the newest budget earbuds in Jabra's lineup.
That means they essentially fit and feel just as comfortable as those earbuds do, though these Elite 4 are a tad slimmer compared to the higher-priced Elite 5 and 4 Active. The size is more in line with the Elite 3, which makes sense given they ultimately replace those buds. They don't get the same rubbery coating as the Active model, but an IP55 rating is at least good enough to handle some workouts and splashes of rain.
As in those cases, you get three sets of ear tips, all of which are the exact same design and size as the Elite 3. Even the case is like an exact replica. If not for the color differences, you would be hard-pressed to tell the difference.
The ear tips and overall fit matter because Jabra brought over a premium feature in the form of personalized active noise cancelation (ANC) — a big change considering the Elite 3 had no ANC at all. You go through the test in the Jabra Sound+ app in a noisier environment to set the right level for you, and that's it. Noise cancelation is quite good for earbuds at this price, and I came away surprised at the balance, meaning that they seemed to muffle mid and high frequencies a little more than standard low frequencies.
HearThrough does well to bring in ambient noise to hear your surroundings. The onboard controls retain the physical buttons, letting you toggle between ANC and HearThrough with ease with a single press on the left earbud. It's also how you answer an incoming call or mute yourself during a call. The right earbud's button does the same things, except it plays/pauses instead of cycling through the hearing modes. Double press left to trigger the voice assistant, end a call, or activate Spotify Tap. Do it on the right to skip a track, or triple press to repeat one. Holding down the left lowers volume, while the right will raise it. There is no way to customize these controls.
Jabra definitely cut other things out of the app to lower the price of the Elite 4, but you get a fair amount for your money. For instance, phone calls benefit from sidetone to let you hear your own voice during calls, which helps with clarity. there's also multipoint support if you want to connect to two devices simultaneously. You can also use Spotify Tap to get right into music on the platform without launching the app. You can't choose between voice assistants here like you could with other Jabra earbuds, so the Elite 4 will just use whichever default you have running on your phone.
The EQ is certainly one of the most customizable things here, and well worth playing with to get the sound you want. You can choose from the same handful of presets Jabra offers in other pairs, including the option to create and save your own.
Out of the box, the Elite 4 have a crowd-pleasing sound in that they will adequately boost bass and treble for a lively soundstage, only at the expense of heartier mids. This subdues vocals a little more, which is why I recommend using the EQ to find a more acceptable sound profile if you feel this combination doesn't work. The good news is the foundation you work with is solid, so odds are good you will find something that works for you.
It's also noteworthy that these earbuds support both the SBC and aptX Bluetooth codecs — but not AAC. That makes the Elite 4 more tailored to Android users since iOS devices play better with AAC and don't support aptX. This is an unusual step for Jabra, who has typically done the opposite, so it will be interesting to see if aptX support will be a regular part of future Jabra earbuds.
Battery life isn't bad for earbuds at this price, and actually better than I thought based on Jabra's specs. It rated the Elite 4 at 5.5 hours with ANC on at default volume, except I passed six hours easily with volume at 60%. That's a welcome sight, considering the conservative estimate. The case has another three charges, and without wireless charging available, you'll plug in via USB-C. A quick 10-minute charge should give you up to an hour's worth of playback.
Jabra Elite 4: What's not good
There isn't a whole lot to complain about when you measure your expectations. Jabra makes some of the best earbuds on the market, and the Elite 4 are among the best you will find for what they cost. That being said, you have to be okay with the compromises involved. They are not the most rugged, and while they will fit comfortably, there is a slight chance the included ear tips won't be right for your ears.
Granted, these are risks for many pairs of earbuds, so I'm not singling out the Elite 4, I'm just pointing out that they will perform above their pay grade, just not in orders of magnitude better. For example, If you want Alexa in your earbuds, you can opt for other Jabra pairs that let you do that.
Jabra Elite 4: Competition
The Elite 4 are also up against a lot of good competing options that don't necessarily make them a slam dunk choice. Jabra's Elite 5 is worth considering if your budget allows it because they will simply do everything better. But in the same price range, the Anker Space A40 offer a lot for the same price, including AAC and LDAC support, multipoint, and a deeper EQ in the Soundcore app.
The best cheap wireless earbuds are a worthy bunch to consider, even if some have been out longer than the Elite 4. The Earfun Air 3 Pro are an excellent example of cheaper earbuds that punch way above their weight.
Jabra Elite 4: Should you buy it?
You should buy this if...
You want good sound with ANC support.
You want a comfortable fit with physical buttons.
You want an EQ to work with.
You're on a tighter budget and want good value.
You shouldn't buy this if...
Your budget has room for something more expansive.
You want more codec support.
You prefer something more rugged.
The Elite 4 represent a solid step compared to their predecessors and are much better value when comparing the two. Even if you're tempted by the lower price of the Elite 3, skip those and go with these instead. It's not just the ANC, it's the broader performance and app support that creates a wider gap between them.
They are priced to appeal to the budget-conscious, but they also play within a very competitive price range, which is why you should shop around and see if these are the right ones for your ears.
The Elite 4 are Jabra's entry-level earbuds, giving you plenty at a lower price, including good sound, noise cancelation, solid battery life, and a very comfortable fit.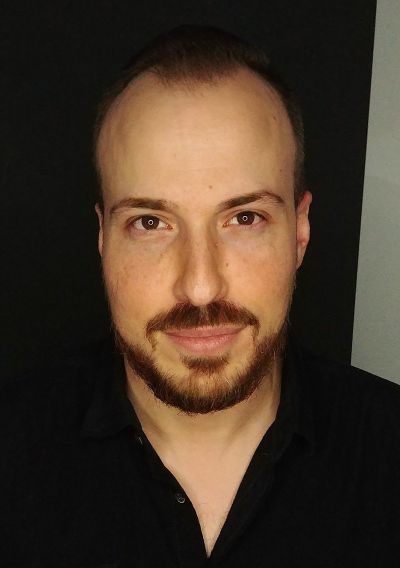 Contributor, Audio Reviewer
Ted Kritsonis loves taking photos when the opportunity arises, be it on a camera or smartphone. Beyond sports and world history, you can find him tinkering with gadgets or enjoying a cigar. Often times, that will be with a pair of headphones or earbuds playing tunes. When he's not testing something, he's working on the next episode of his podcast, Tednologic.