EarFun kept things sweet and simple with the Air Pro 3 earbuds. These Bluetooth buds have so many features that are highly sought after. From killer battery life to amazing sound quality, to wireless charging and a supremely comfortable design. You couldn't ask for much else at this price or even more than that. Things like hybrid ANC and Qualcomm aptX bring you premium options at an affordable price, with the one and only caveat being the mediocre IPX5 splash resistance.
Pros
+

You'll forget these buds are on

+

Concave touch panels are intuitive

+

Superb sound quality with Qualcomm aptX

+

App with custom EQ

+

Mindblowing 45hr battery life

+

Low latency and Bluetooth 5.3 deliver smooth, snappy connectivity

+

Premium features like wireless charging and ANC
Cons
-

Needs better ingress protection

-

More colors would be nice
Why you can trust Android Central Our expert reviewers spend hours testing and comparing products and services so you can choose the best for you. Find out more about how we test.
EarFun had a good year, bringing us wonderful audio accessories like the EarFun Air S earbuds and the EarFun UBOOM L speaker in 2022. Hoping to kick the year off right, the brand is right back at it with a new release in the first quarter of the year.
Say hello to the EarFun Air Pro 3, EarFun's latest foray into the wireless earbud marketplace. Amidst fierce competition, this mid-range pair of Bluetooth earbuds fight valiantly. A great mix of features meets a clever pricing strategy, and with crossed fingers, the buds are sent off into the wild.
Should you bother looking into the EarFun Air Pro 3 on your hunt for your next pair of earbuds? After spending five weeks testing these earbuds out, my answer is a strong yes. There's a whole lot to love and not very much to dislike in these TWS earbuds.
Price and availability
EarFun launched the Air Pro 3 wireless Bluetooth earbuds on February 2, 2023. The buds come in a single black colorway and retail for $80 everywhere. You can find them on Amazon or purchase them from the EarFun website directly.
What I like
There's so much to cover, but I'd like to begin with the overall build quality and ergonomics of the EarFun Air Pro 3. Trust me when I say this, these are some of the most comfortable wireless earbuds I have ever used. These well-behaved buds sit snugly in your ears without causing the slightest bit of irritation or soreness. You might even forget that they are on at some point.
Speaking of buds, both earpieces have three mics each and concave touch panels at the top. This is an excellent design decision because you don't have to awkwardly tap your ear trying to find the control panels. Finding them by way of feeling makes it much easier to locate the touch panels.
Image 1 of 3
So, they look good and feel even better, but what about the case? The EarFun Air Pro 3 charging case is made of the same high-quality stuff as the earbuds themselves. Altogether, the three elements give you up to 45 hours of playback which is just mindblowing. The case has a USB-C charging port and it tops up wirelessly as well. It also has three LEDs to display battery and connectivity indicators.
The square charging case has rounded corners and a plain matte black finish. Its hinge swings open and closes shut very satisfyingly. The mechanism feels sturdy and durable and the case has a great in-hand feel to it. With the EarFun Air Pro 3 earbuds in their case, they're easily transported as they don't weigh much and slip into pockets with no trouble.
Swipe to scroll horizontally
| Category | EarFun Air Pro 3 |
| --- | --- |
| Drivers | 11mm wool composite drivers |
| Modes | ANC mode, normal mode, ambient mode, game mode |
| Connectivity | Bluetooth 5.3 LE, USB-C |
| Codecs | Qualcomm aptX adaptive, AAC, LC3, SBC |
| Bluetooth profiles | A2DP, AVRCP, HFP, HSP |
| Bluetooth range | 15m |
| Battery and charging | 45hrs without ANC, 54mAh x 2 (earbuds) and 520mAh (charging case), 10W wired charging, 5W wireless charging |
| IP rating | IPX5 splash resistant |
| Mics | 6 mics, cVc 8.0 |
| Dimensions | 60 x 50 x 31mm, 52g |
For a pair of earbuds that last forever and feel so good, it is important that they sound decent as well. That's not a point of worry with the spectacular EarFun Air 3 Pro. These excellent wireless earbuds push out superb sound through those 1mm composite wool drivers. The buds have Qualcomm aptX audio onboard and hybrid ANC for noise cancellation.
The result is fantastic, with high-quality audio reproduction that has lush bass, high clarity, and full-bodied sound with low levels of audio distortion. The EarFun Air 3 Pro earbuds are pleasing whether you're listening to music or tuning in to your favorite podcasts. Thanks to Bluetooth 5.3, the connection is smooth and uninterrupted. It takes no time at all to set up these buds and start using them.
One of the best things about these Bluetooth earbuds from EarFun is the companion app, which is the same one that's used with other Earfun products such as the EarFun Air S and the UBOOM L. It has a user-friendly UI that doesn't hang or glitch out.
You can play around with the equalizer in-app and choose from the audio presets. Alternatively, you can create your own custom preset and save your personalized settings. The app allows you to save multiple presets for various scenarios to suit your liking.
There are other things to do in the EarFun app as well. This is where you can download and install firmware updates and go through the various modes of the earbuds. Even the touch controls are fully customizable, which is great especially if you're nitpicky about your control settings.
You can choose from one of four modes. These consist of noise canceling, normal, ambient, and gaming modes. If you want to rely on the hybrid noise cancellation tech, you can use the normal mode which filters out around 50% of background noise.
Then there's the ambient mode which allows most of the audio to seep through. To isolate yourself completely, you can enable ANC which cuts off almost everything. The noise canceling mode drains more battery, but it is a worthwhile feature.
There are six mics built into the EarFun Air Pro 3 earbuds and they use cVc 8.0 technology to make the most of them. Call quality is sublime and does a great job of separating vocals and highlighting them while suppressing background noise at the same time.
The EarFun Air Pro 3's mode can also be changed from the touch controls. While the low latency gaming mode can only be enabled from the app at first, you can always change it. Other functions of the touch panels include pausing or playing audio; picking up, ending, or rejecting calls; increasing or decreasing the volume; and triggering your smart assistant.
As you can tell, these Bluetooth earbuds are packed to the brim with premium features such as wireless charging and ANC. The battery life is phenomenal, as is the overall user experience. These are probably some of the best earbuds I have ever tested, and definitely the best ones I've tried in 2023. Considering the agreeable $80 price tag, you get a lot for your money. EarFun did a marvelous job overall, with two small exceptions.
What I wish was better
EarFun's Air Pro 3 wireless earbuds almost achieve perfection. There are two minor issues to factor in, however. The severity of the first drawback is significant for many people, while the second is more of a recommendation on my part.
Very few people purchase a separate pair of earbuds for working out and another pair for everyday use. It just doesn't make financial sense and it's also a hassle to keep track of two pairs of buds. Of course, this requires a certain level of toughness from the EarFun Air Pro 3 wireless earbuds. Ingress protection is crucial because you don't want your audio accessory to get fried in the rain or by getting drenched in sweat.
EarFun's latest TWS earbuds tout a middle-of-the-road IPX5 splash-proof rating. The buds can withstand a few water droplets and sweat, but anything more than that will destroy the EarFun Air Pro 3. That's very disappointing and takes away from the greatness of these buds.
To add to that, the earbuds are not dustproof either. So you need to be somewhat aware and careful while heading out of the house with these buds on. This isn't something one expects from a pair of earbuds that cost $80. Heck, even some cheap Bluetooth earbuds offer much more durable ingress protection.
This is my one big gripe, but I also have another smaller qualm. I do so wish that EarFun would get a little creative with the color options for its earbuds. Black is nice and all, but I see no reason why the brand can't offer at least one more shade. Something trendy or fun would be cool, like mint, burgundy, or dark purple.
Competition
Alternatives are readily available at every price bracket imaginable. True competitors for the EarFun Air Pro 3 wireless earbuds are priced around $100 or so. The Jabra Elite 7 Pro earbuds are the most amazing pair you could purchase, with incredible sound and robust ingress protection. All that goodness isn't free to acquire; you need around $140 in your pocket.
Budget options include the colorful Anker Soundcore Life P3 earbuds. They look and feel comfy, and the app is great too. You get wireless charging too, but the audio quality doesn't come close to the EarFun Air 3 Pro. The Creative Outlier Pro buds are also good and have a long-lasting battery life, but you'll miss out on Qualcomm aptX audio.
The Edifier W240TN earbuds look fantastic and sound just as good. These sleek, metallic earbuds are stylish and rated IP55 for water and dust resistance. You can easily take them to the gym or work out with them. However, the fit isn't as ergonomic and the earbuds get uncomfortable after a while.
Should you buy it?
You should buy it if...
You want high-end specs like wireless charging and various modes
You need a customizable EQ and controls
You prioritize comfort above all else
You hate constantly charging accessories
You want something that sounds premium and has Qualcomm aptX support
Your budget is below $100
You shouldn't buy it if...
You want a rugged pair of earbuds for activities like swimming
You'd like to have a colorful pair of earbuds
One glance at the list of pros and cons will tell you that the merits of the EarFun Air Pro 3 wireless earbuds outweigh the demerits by a whole lot. There really aren't many reasons why you shouldn't buy these earbuds.
Usually, I have to ponder whether I can recommend the product to others or not. In this case, I'm stuck here wondering why I can't recommend these earbuds. This bodes well for EarFun. The last-gen Air Pro 2 and Air S were crowd favorites because they had similar elements. The succeeding Air Pro 3 buds have done it again and taken our hearts by storm.
Whether you need an everyday pair of earbuds for office use or you're looking for something fun that will allow you to immerse yourself in your favorite tunes, the EarFun Air Pro 3 is the right pick. You get so much customizability at your fingertips, the wear experience is a dream, and I just can't stop raving about the battery life. Even if you lead an active lifestyle, I would still implore you to at least take the Air Pro 3 earbuds into consideration. The value prospect is just that good, people!
Experience supreme comfort
The Earfun Air Pro 3 earbuds have stellar ergonomics, last forever, sound incredible, and come full to the brim with premium features. You can have fun customizing the EQ or changing the controls and the ANC is wonderful. At this price, you won't find any other pair of earbuds that offer such a good mix of features.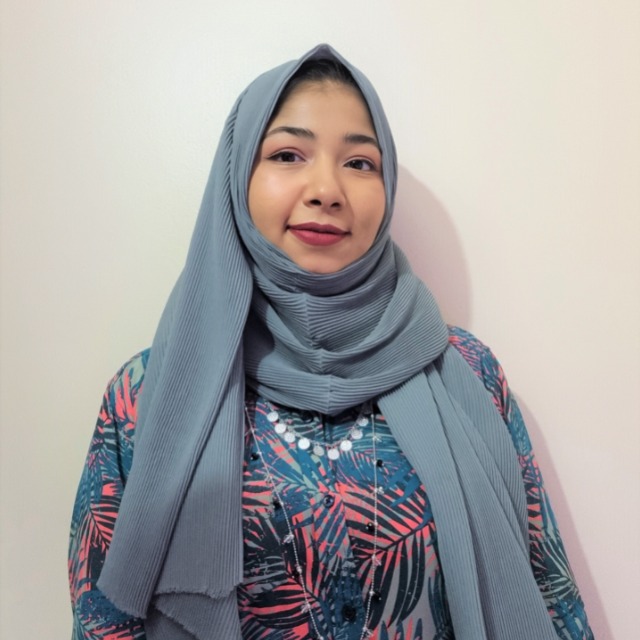 Editor — Accessories, speakers, and tablets
Namerah enjoys geeking out over accessories, gadgets, and all sorts of smart tech. She spends her time guzzling coffee, writing, casual gaming, and cuddling with her furry best friends. Find her on Twitter @NamerahS.