Best VR headsets 2023
Is the wireless, mixed-reality Meta Quest 3 better than the wired, high-end PSVR 2? It's not a simple decision!
When it comes to virtual reality, Oculus (or Meta, as it's called now), has dominated the conversation for years, and is the most well-known among casual VR fans. The latest Meta Quest 3 took the Oculus Quest 2 template and improved upon it by virtually every metric; we're still working on the review, but we already consider it the best VR headset available today.
Still, other VR headsets like the PlayStation VR2 and Valve Index make the case for being better for some, depending on your hardware, budget, local region, and other factors. And people on a budget may even want to find a cheap Quest 2 if they can. We'll run through your options, so you know which VR headset to buy or whether or not you should consider upgrading.
At a glance
Best overall
Best overall
Reasons to buy
+
Beats Quest 2 for resolution, FoV, performance, and audio
+
Full-color mixed reality
+
Pancake lenses create more balanced fit
+
Better ventilation with more room for glasses
+
Biggest library of games (with Air Link for PC VR)
Reasons to avoid
-
Pricier than Quest 2
-
LCD instead of OLED
-
No eye tracking
The long-awaited Meta Quest 3 has fully loved up to our expectations and hopes for a next-generation headset. It took the popular Quest 2 template, added twice-as-fast graphical performance, gave you some high-res, full-color passthrough to see your surroundings and play mixed-reality games, and crunched down the lenses to give it a more balanced design.
While our official Quest 3 review is still in the works, our Meta Quest 3 hands-on shows how impressed one of our writers was with his first experience, and another writer shared the same feelings when testing it at Meta Connect 2023.
Old Quest 2 games look significantly better thanks to the Snapdragon XR2 Gen 2 and 8GB of RAM. The extra graphical horsepower allows the Quest 3 to add more textures and detail to games that didn't used to be able to show a complete world without overheating the Quest 2 hardware.
It's much more comfortable thanks to its redesigned, more balanced cloth strap, even if we wish that Meta had made its Elite Strap design the default rather than make you pay for it. You'll have to accept that the Quest 3 only lasts about 2–2.5 hours per charge, but the modular design still allows you to add a battery pack fairly easily to offset this.
While most of the best VR headsets have some kind of passthrough, they're typically black-and-white and have grainy resolution; they're a temporary measure at best. The Quest 3's dual RGB cameras give you a solid 18 pixels per degree, 3X more than the Quest Pro and 10X more than the Quest 2, giving you enough visual detail to actually read your phone screen while in-headset for the first time. You can quickly double-tap the headset to see your surroundings with excellent clarity, or play mixed-reality games that scan your room and then take furniture and layout into account.
Although we may wish that the Quest 3 had an OLED instead of LCD, or that it offered eye tracking, this is probably the best version of a headset we could have hoped for at this price point. $499 is still higher than Quest 2 fans may like, but we prefer a more immersive experience to a frugal, compromised one.
Best graphics
Best premium VR graphics
Reasons to buy
+
2000x2040 OLED display
+
Eye tracking cameras for graphical boost
+
Advanced haptics in headset, controller
+
Well-known AAA exclusives
+
Comfortable halo strap
Reasons to avoid
-
Wire breaks the immersion
-
No built-in speakers
-
Requires PS5 to work
-
Sense controllers' short battery life
The "best VR headset" conversation got more interesting once the PS VR2 launched in early 2023. We still recommend the Quest 3 — and possibly even the Quest 2 — over the PSVR 2 for a wireless, console-free experience; but for upgraded game graphics that doesn't require an expensive PC rig and tons of work, the PSVR 2 is the plug-and-play option we love.
Visually, the PS VR2 gives you a 120Hz OLED display with 110º field of view and eye tracking for foveated rendering — meaning some games can concentrate the best possible graphics in your line of sight for better performance. It can take full advantage of the high resolution because of the power of the PS5 and its 8 CPU cores clocked 3.5GHz, 10.28 TFLOPS for graphics, and 16GB of memory.
In terms of PS VR2 games, you'll find a combination of AAA exclusives like Horizon Call of the Mountain and Resident Evil Village, PSVR 1 games with a free graphical upgrade for the new headset, and a ton of Quest 2 & 3 games enhanced with better graphics, eye tracking, and advanced haptics that'll make you feel more immersed in the world. You'll store all these games on the PS5, which means you'll have plenty of room if you buy an internal SSD and/or external hard drive for the console.
While the wired design ensures the PS VR2 headset doesn't run out of battery, the controllers will only last about four hours before the built-in batteries need a recharge. It has no speakers, either, though you can wear the included lightweight earbuds or buy a PS5-compatible wireless headset like the 3D Pulse that'll connect directly to the console.
Our PS VR2 review goes into greater detail about all its strengths and weaknesses. Generally speaking, this is an excellent VR headset that's easy to set up and adjust to any head size, so long as you can accept the ever-present wire. If you compare the Quest series vs. the PS VR2, each has its strengths and weaknesses.
Most affordable
Most affordable last-gen option
Reasons to buy
+
Cheaper than Quest 3 for similar experience
+
Easy to set up, even easier to use
+
Ultra-crisp 90Hz display (with 120Hz support)
+
Most Quest 3 games will still come to Quest 2
+
Same weight, battery life as Quest 3
Reasons to avoid
-
Lacks the Quest 3's visual and performance upgrades
-
You'll need accessories to make it better
-
There will eventually be Quest 3 exclusives
Like the Quest 3, using an Oculus Quest 2 is as easy as putting the headset on and immediately entering the world of VR. There's no fiddling with settings, no tangling around wires, and no worrying about incompatibilities with the latest games or apps. The controls are intuitive, the Guardian system ensures you don't hurt yourself or break something, and it's great for VR fitness. All that hasn't changed just because the Quest 3 now does some things better.
The Meta Quest 2 was a significant upgrade over the original Oculus Quest in almost every way. In our Meta Quest 2 review, we detail exactly why, but in a nutshell, the Quest 2 is not just significantly more powerful than its predecessor: It features a 50% higher resolution screen, better speakers, faster Wi-Fi 6 connectivity, and plenty of extras you might not even consider.
Of course, you need only look at our Quest 3 vs. Quest 2 guide to see how the newer headset jumps ahead. The Quest 2 runs on the power equivalent of a 2020 flagship phone; the Quest 3 has the power of a 2023 flagship phone and more RAM. It also has 445 more pixels per inch, 40% louder speakers, and more compact pancake lenses. Of the two, the Quest 2 needs a strap replacement more because of how front-heavy it is.
Despite all this, the Quest 2 remains a remarkable device with about 500 games available at last count, and the promise of more games for the next few years — since Quest 3 exclusives will be rare. If you can find a refurbished Quest 2 for less than its already-low $299 price, that could be an accessible way to dive into VR without paying for a higher-end Quest 3 or PSVR 2.
Best for PC VR
Valve Index
The best for PCs (if you've got the hardware)
Reasons to buy
+
Finger-tracking controllers
+
Stunningly crisp display
+
144Hz maximum refresh rate
+
130-degree field of view
+
Best built-in speakers on any headset
+
Super comfortable headstrap design
Reasons to avoid
-
The cord can get in the way
-
Third-party software required to play Oculus titles
-
Requires a beefy gaming PC
-
Expensive
When nothing but the absolute best will do, you get a Valve Index. When Valve announced the Index, it blew the minds of VR enthusiasts everywhere. From its incredibly comfortable design to the super-high refresh rate display, the finger-tracking controllers, and even the unparalleled built-in speakers, the Valve Index is just about everything a PC gamer could want in a VR headset.
Part and parcel of the Valve Index experience are the controllers, which are unmatched in terms of precision and realism in the virtual world. Valve's controllers don't just offer a wide range of buttons and movement inputs, but they also can precisely track your fingers and the movements of your hands. You can even let go of the controllers completely and they won't go anywhere thanks to an ingenious handstrap design.
With this design in tow, the Valve Index can provide gamers with unparalleled immersion as they pick up crowbars in games like Boneworks, or explore the deeply interactive world of Half-Life: Alyx. Being able to actually feel like you're grabbing or picking up things in the virtual world helps deliver an experience you simply won't find anywhere else.
Valve utilizes the SteamVR tracking system, which is the most precise tracking system on the market and features compatibility with dozens of accessories. It still requires external sensors to be installed in the room, however. You'll also still be plugged into a PC (preferably a powerful one to take full advantage of the Index's specs).
The Valve Index headset is among the single-most comfortable pieces of hardware on the market, with intelligently-designed headstraps that help balance weight and alleviate the strain that other headstrap designs can leave. It's even got the industry's best built-in headphones which, interestingly enough, hover just over your ears and provide an impressive range of sound and volume.
Like the Oculus Quest 2 & 3, the Valve index features a fast-switching LCD panel with a tight pixel structure that helps eliminate that nasty "screen-door effect" that previous-generation VR headsets had. As a result, the Index delivers one of the crispest, sharpest images in the industry. On top of that, the ultra-high refresh rate display ensures VR motion sickness is a thing of the past, and the ultra-wide-angle lenses reveal more of the virtual world than you'll get on any other headset.
Why choose the Quest 3 over the Valve Index? You can also play SteamVR games on the Quest, in addition to standalone titles that the Valve Index can't play. And the Index is just too pricey for a lot of people, if you also add the cost of a required PC gaming rig on top of it.
Best productivity
The best...if you can afford it
Reasons to buy
+
Sleek ergonomic design
+
Zero latency
+
Powerful graphics rendering
+
Tracks eye movements down to the nearest twitch
Reasons to avoid
-
The $1,500 price
-
Short battery life
-
Limited Pro-exclusive software
-
Did we mention the price?
This is the VR headset that Mark Zuckerberg has been teasing us with in those creepy Metaverse videos. The Meta Quest Pro may just be a "niche headset" but if you've got the scratch to pick one up, it's an impressive step toward the future of virtual reality access. And since Meta dropped the price by $500, it's now more accessible.
The Meta Quest Pro is a sleek and powerful piece of hardware that's designed more with developers in mind, but it's also got plenty of cool features even if you're not trying to design the next virtual multiplayer shooter. The headset houses a Qualcomm Snapdragon XR2+ Gen 1 that offers a 50 percent bump in graphics capabilities compared to Meta's cheaper model. It can even track eye movements for foveated rendering, which gives certain games a graphical boost of its own.
Plus, you get the fantastic Quest Pro controllers, which have their own embedded Snapdragon chips that let the headset track their positioning via a dedicated signal instead of inside-out cameras, giving much more accurate results. You can buy them separately for the Quest 3 or 2, but they cost a whopping $300 standalone.
You get an extra 10º for the field of view on the brand-new QLED display, which has 500 individual dimming zones for a visual boost. The headset itself has a built-in Elite Strap that gives you a secure and comfortable fit, whereas the mainline Quests make you buy it yourself.
Really, there are several ways that the Quest Pro beats the Quest 2, but it also costs $700 more, and the Quest 3 (at half the price) beats it in several ways like graphical power, passthrough resolution, and display resolution.
The main reason to buy the Quest Pro is if you're an actual prosumer developer, who needs a headset with almost no latency between the headset and computer, as well as full-color passthrough and a design that leaves your peripheral vision unblocked. But you should honestly consider the Quest 3 before the Quest Pro in most instances.
Best wireless Quest alternative
Pico 4
Best wireless Quest alternative
Reasons to buy
+
1,200ppi and 105º vertical FOV
+
Lightweight thanks to pancake lenses
+
Full-color passthrough
+
Similar standalone library to Quest 2
Reasons to avoid
-
Only available in 17 countries
-
Missing Quest's exclusives
While Meta has a stranglehold on standalone VR in certain parts of the world, mainly the US, it hasn't done as well in other regions like Germany, where it was up until recently banned due to privacy issues. The Pico 4 launched in Europe and Asia as a standalone VR competitor, giving people a tempting alternative.
The Pico 4 is surprisingly similar to the Quest 3 in some ways. It has a wireless design, pancake lenses for a balanced weight, color passthrough, 8GB of RAM, and 1,200 ppi resolution (the Quest 3 hits 1,218ppi). The price is similar, too, and it has the upside of a built-in Elite Strap design so you don't have to pay for it and install it yourself.
Unfortunately, we heard in early 2023 that Pico was laying off hundreds of employees after the headset had a disappointing launch. It appears that the company has struggled to make inroads while challenging Meta at its own wireless game and convincing devs to port all of the best Quest games to another ecosystem. We hope Pico is able to bounce back, simply because it's important for any tech industry to have plenty of competition to foster growth.
Bottom line
Why you can trust Android Central Our expert reviewers spend hours testing and comparing products and services so you can choose the best for you. Find out more about how we test.
Ultimately, the Meta Quest 3 is the best VR headset you can buy, regardless of whether you own a PC or a console, because the Quest 3 doesn't need another device to offer an immersive experience. Even better than the Quest 2, it delivers immersive experiences that feel real, without the wired tether forcing you to remember that you're not actually there.
The Meta Quest 3 is great for gaming and social activities, and you can even bring it to your friends' and families' houses, since there are no cords and barely any setup involved in the process. What's more, you can even connect it to your gaming PC to unlock the full power of PC-powered VR.
If you want the best possible visual experience, a PS VR2 or Valve Index should enter the conversation. But we'll never recommend that you buy an expensive console or PC just for VR when the Quest 3 exists. It's only something we suggest if you already own the PS5 or a gaming PC.
Be an expert in 5 minutes
Get the latest news from Android Central, your trusted companion in the world of Android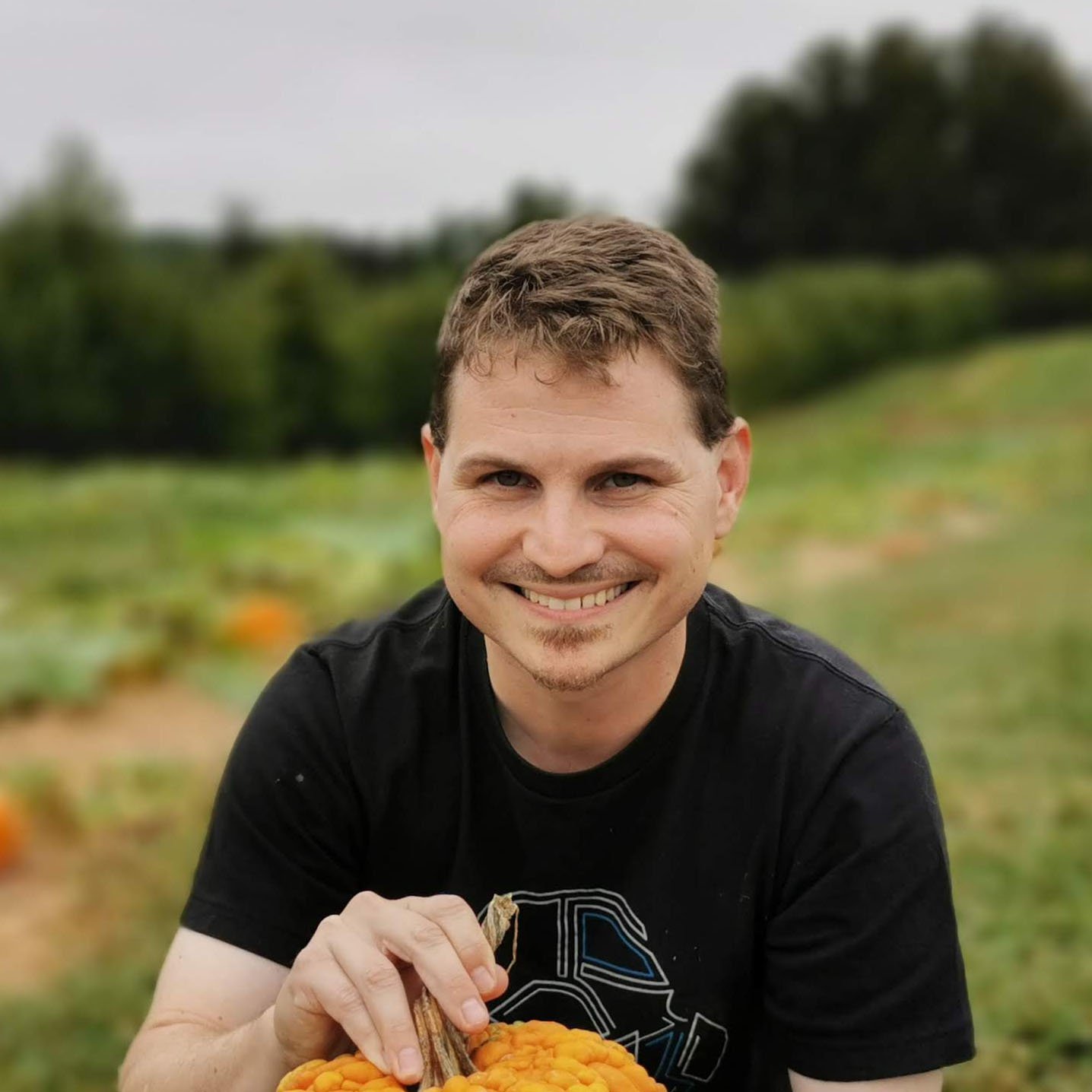 Senior Content Producer — Smartphones & VR
Nick started with DOS and NES and uses those fond memories of floppy disks and cartridges to fuel his opinions on modern tech. Whether it's VR, smart home gadgets, or something else that beeps and boops, he's been writing about it since 2011. Reach him on Twitter or Instagram @Gwanatu