Meta Quest 3: Everything you need to know
Features
Contributions from
last updated
Don't call it a VR headset. Meta has designed the Quest 3 with mixed-reality in mind, for 1/7 the price of Apple Vision Pro.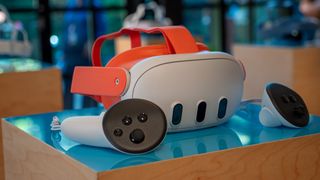 The Meta Quest 3 arrived three years after the Oculus Quest 2, massively upgraded in some ways and disappointingly similar in others. Available months ahead of the Apple Vision Pro, the Quest 3 strikes a balance between targeting VR gamers and the new frontier of mixed reality (MR).
The Quest 3 can render your living room in full color and with just enough detail to read your phone screen. While this has exciting applications, more Quest 2 fans will be interested in its hardware improvements to graphics, resolution, field of view, audio, and more.
Android Central's Nick Sutrich already had the chance to test the Meta Quest 3 for himself; you can read Meta Quest 3 review to see all of his impressions.
Below, we'll focus instead on all of the raw numbers, prices, accessories, and so on, to help you decide if it's worth upgrading to the new headset.
Meta Quest 3: Price and availability
The Meta Quest 3 became publicly available on October 10, 2023. The base 128GB Quest 3 costs $499 / £479 / €549, while the 512GB model is $649 / £619 / €699. Quadruple the storage is a nice perk, considering your Quest 2 game library will carry over; unfortunately, contrary to pre-launch rumors, this headset won't have extra RAM.
If you want to know which to buy, we have a guide comparing the 128GB vs. 512GB Quest 3 that breaks down the decision, based on the change in game sizes over time and whether you're likely to run out of room.
All Quest 3 buyers will get the epic open-world RPG Asgard's Wrath 2 for free once it launches in December. Plus, all 512GB Quest 3 buyers will get six months of free Meta Quest Plus, an $8/month subscription that gives you two Quest games for free, as chosen by Meta.
Meta Quest 3 design
The most visible change to the Meta Quest 3 stems from its new pancake lenses, which deliver stronger magnification by a reflective design that uses less space. This makes the Quest 3 headset 40% skinnier in front.
Despite being skinnier, the Quest 3 weighs slightly more than the Quest 2, which Meta itself attributes to new components like the depth sensor, extra cameras, and depth adjuster. Thankfully, the weight distribution is much more balanced, meaning it's not all resting on your forehead and slowly creating pressure.
It's still going to feel heavy after a while, though. Like the Quest 2, the Quest 3 ships with a cloth strap by default, rather than the built-in Elite Strap you get on the Quest Pro. Unlike the single Quest 2 strap, which could slide to one side of your head, the Quest 3 uses a split overhead strap design that gives you better support.
You may still want to pay for an Elite Strap — the Quest 3 is just as modular as the Quest 2, making new accessories easy to install — and get the knob for a tighter fit and the battery pack. Our tester found that these straps "rub on the top of [his] ears."
Meta had the challenge of making the Quest 3 affordable and wireless, and comfort is still a bit of a trade-off as it was on the Quest 2. That's why we recommended buying a strap replacement as the "one accessory you actually need."
A subtle but vital upgrade is how you can change how close or far the lenses sit from your eyes, a function built into the facial interface. You'll choose between four options, with the furthest setting leaving enough room for you to wear glasses without a spacer.
Plus, there's the underrated perk that the full-color mixed-reality means you have fewer reasons to take off the headset and worry about adjusting the fit. You can simply double-tap the side to leave your game, see your surroundings, and resolve whatever real-world issue is happening.
Moving on to the Meta Quest 3 display, it uses an LCD, a cost-saving measure that'll make its colors less vibrant than the PSVR 2's OLED. Putting that aside, though, it's still a significant visual upgrade over the Quest 2: 2064 x 2208 pixels per eye instead of 1,920 by 1,832 pixels. That gives you an extra 445 pixels per inch (1,218) or 4 pixels per degree (25).
The PSVR 2's 2,000 by 2,040 pixels (800ppi) falls short, too, and that headset uses fresnel lenses that have a trickier "sweet spot" than the Quest 3's pancake lenses. For comparison, Meta claims that the new lenses increase visual "sharpness" by 25% by creating "significantly fewer stray or scattered light artifacts." Take this with a grain of salt until we can test this more thoroughly, but we hope it's true.
Truly, unless you're waiting for the Apple Vision Pro — expected to have over 3,000 ppi — you can't do much better than the Quest 3 here for visual quality. Especially if you don't want to spend thousands of dollars.
Although this has more to do with the Quest 3 cameras than the display, we'll also point out that the passthrough resolution is 18 pixels per degree. That's 7 ppd fewer than its standard VR ppd, but 10X better than the Quest 2 and 3X better than the Quest Pro, enough to make your surroundings fully visible while wearing the headset. In our tests, we found we could read our phone or smartwatch screens without removing our headsets, though it's still a bit blurry.
As a final Quest 3 design point, the newer headset has a redesigned interpupillary distance (IPD) wheel with thirteen spacing settings at 1mm apart. The Quest 2 supported 56–70mm IPDs with three fixed settings, leaving plenty of users stuck with a less-than-ideal distance. Now, anyone from 53–75mm can use it, and finding the right lens spacing will be easier.
Meta Quest 3 specs
Swipe to scroll horizontally
| Meta Quest 3 | Specifications |
| --- | --- |
| Chipset | Snapdragon XR2 Gen 2 |
| RAM | 8GB |
| Storage | 128GB ($499); 512GB ($649) |
| Display Resolution | 2064 x 2208 pixels per eye (LCD); 1,218 pixels per inch; 25 pixels per degree |
| Display refresh rate | 90Hz; 120Hz (experimental) |
| Field of view | 110º horizontal; 96º vertical |
| Passthrough resolution | 18 pixels per degree |
| Lenses | Pancake (40% slimmer than Quest 2) |
| IPD range | 53mm-75mm |
| Headset dimensions | 184 x 160 x 98 mm, 515g |
| Controller dimensions | 126 x 67 x 43mm, 126g |
| Connectivity | Bluetooth 5.2, Wi-Fi 6E, USB-C |
| Battery life | 2.2 hours (average) |
Qualcomm finally announced the long-leaked Snapdragon XR2 Gen 2 alongside the Quest 3. Compared to the Gen 1 chip found in the Quest 2, it reportedly offers 2.5X GPU performance, 8X better AI performance, and 50% better GPU efficiency, while powering up to 10 cameras at once.
These are all idealized numbers; in practice, the Quest 3 has twice as fast graphics performance and faster load times via 8GB of RAM, compared to the Quest 2. It also has six camera sensors, two RGB cameras, and a depth sensor.
Although the GPU may be running more efficiently, this doesn't actually help the Quest 3 last any longer than the Quest 2; it merely offsets the increased performance. According to Meta, it averages 2.2 hours per session for general use, 2.9 hours for streaming media, 2.4 hours for gaming, 2.2 hours for social use, and 1.5 hours for productivity.
In practice, we find it rarely lasts longer than 2 hours while gaming, which is what makes buying a battery pack important. Once dead, the Quest 3 takes two hours to recharge; it ships with an 18W power adapter and charging cable in the box.
Qualcomm says this chip works with the new Wi-Fi 7 standard, but Meta has only promised Wi-Fi 6E router support thus far. The faster wi-fi should help with improved PC VR gaming, but you can still stick with a USB-C Link cable for the most reliable connection.
Meta improved the speaker quality for the Quest 3, claiming it hits a 40% louder volume with increased bass compared to the Quest 2. You still have the 3.5mm headphone jack for private audio and sparing your neighbors, but otherwise, you may not need to buy Quest 3 headphones if you're happy with the built-in solution.
If you own the Quest 2 or PSVR 2 and are considering buying this headset, we have guides on the Quest 3 vs. Quest 2 or Quest 3 vs. PSVR 2 to help you decide.
Meta Quest 3 games
All of your Quest 2 games will transfer over to the Quest 3, as your account won't change. Our old list of the best Quest games still applies to the new headset, and we can hope to see faster loading times for those games, too.
Meta has promised that Quest 3 owners will get over 100 "new or enhanced" games by the end of 2023. What this really means is that all of the upcoming Quest games will be released simultaneously on the Quest 2 & 3, only with better graphics on the newer headset.
On top of that, some older titles will receive Quest 3-exclusive patches to take better advantage of the increased power, adding new textures and mixed-reality enhancements. Our list of the Quest 3 games with enhancements, written in October 2023, is already outdated as of November 2023, as more and more developers patch their games to take full advantage of the headset for better textures, shadows, resolution, refresh rates, and MR mechanics.
If you're a new Quest 3 owner, we've recommended the five best Quest 3 launch titles to get you started.
Meta Quest 3 accessories
Thus far, Meta has announced these official Quest 3 accessories:
Meta Quest 3 Silicone Facial Interface ($40)
Meta Quest Active Straps for Touch Plus Controllers ($40)
Zenni VR Prescription Lenses for Meta Quest 3 ($50)
Meta Quest 3 Elite Strap ($70)
Meta Quest 3 Carrying Case ($70)
Meta Quest Link Cable ($80)
Meta Quest 3 Elite Strap with Battery ($130)
Meta Quest 3 Charging Dock ($130)
Meta Quest Touch Pro Controllers ($300)
Most of these names will look familiar. You'll buy these Quest 3 accessories to improve the battery life, store and charge the headset, play PC VR games, and so on. One new thing to note: you can now buy straps and facial interfaces in new colors like orange and blue, not just the usual white.
They're also quite expensive! Thankfully, third-party Quest 3 accessory makers like BoboVR, AMVR, and KIWI Design have already made more affordable accessories, with more in the works for later this year. Check our guide on the best Quest 3 accessories to see where to get started.
Most of your old Quest 2 accessories won't work with the Quest 3. Thanks to the redesigns to the new headset, most of this old tech won't fit properly. We know that some 3rd-party accessory makers like BoboVR have promised to release mod kits to make your old accessories work, but there's no guarantee every brand will do this.
So far, we know that your old Link cables should continue to work, if you don't want to rely on Air Link and the new Wi-Fi 6E capabilities for wireless PC VR. And if you own the Quest Pro controllers (normally $300), you can use those in place of the Quest 3 Touch Plus controllers.
---
The Meta Quest 3 costs $200 more than the Quest 2 did at launch. In exchange, it delivers significant visual, performance, and comfort upgrades across the board, maintains its wireless design despite the increased power demands, and adds mixed-reality apps.
Full-color mixed reality lets you tap out of games and clearly see your home space instead of a nauseating black-and-white blur. You can incorporate your surroundings into games like Supernatural, so you never need to worry about accidentally punching a wall. And some MR games make your physical space part of the experience.
We can assume that the Quest 4 will take another few years to arrive, but we've also heard rumblings about a Quest 3 Lite with the same CPU but several major cuts to hit a $200 price tag, such as shipping without controllers. In theory, if the Quest 3 costs too much, you could wait for its cheaper sibling, so long as you're willing to accept the trade-offs.
Be an expert in 5 minutes
Get the latest news from Android Central, your trusted companion in the world of Android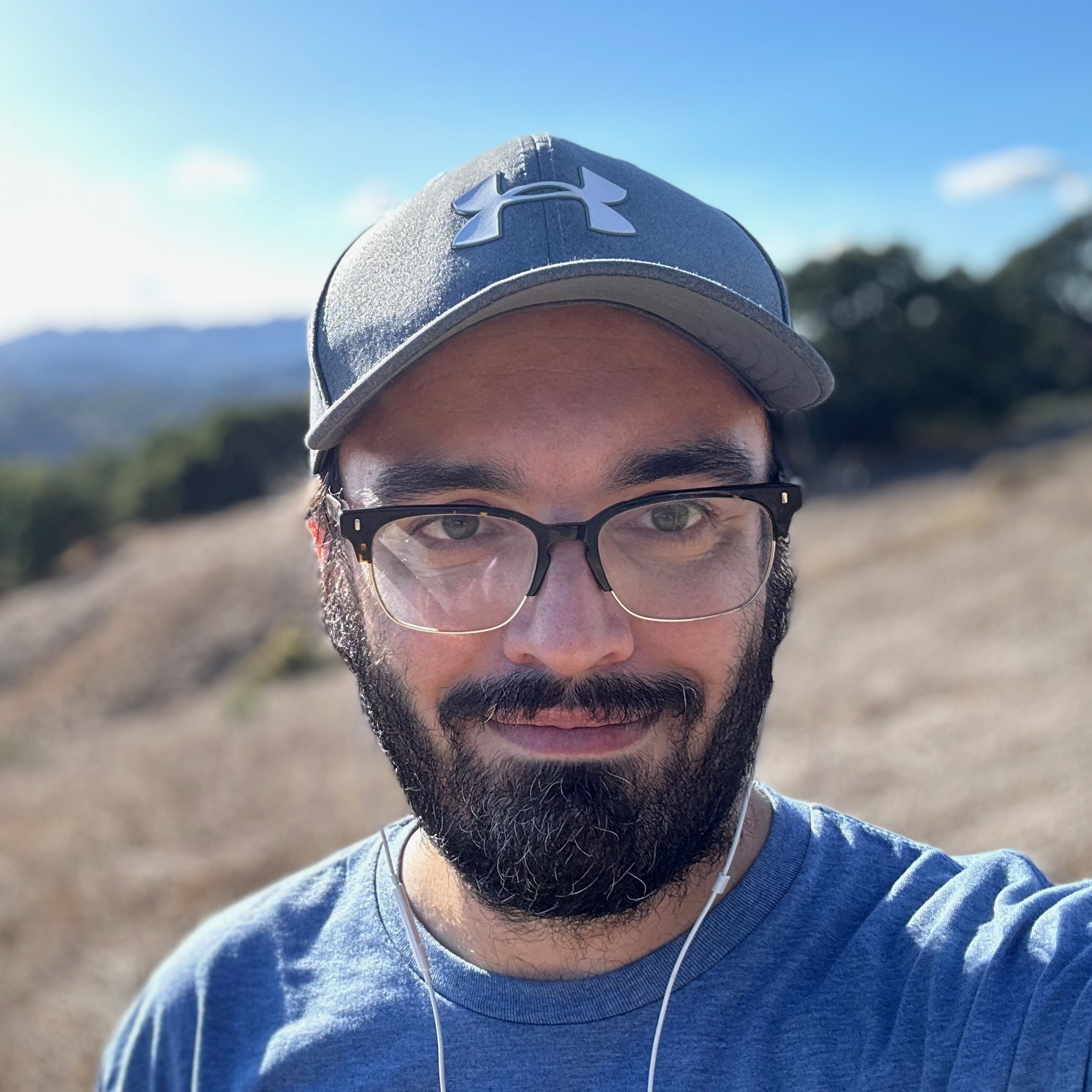 Senior Editor, VR/AR and fitness
Michael is Android Central's resident expert on fitness tech and wearables, with an enthusiast's love of VR tech on the side. After years freelancing for Techradar, Wareable, Windows Central, Digital Trends, and other sites on a variety of tech topics, AC has given him the chance to really dive into the topics he's passionate about. He's also a semi-reformed Apple-to-Android user who loves D&D, Star Wars, and Lord of the Rings.
For wearables, Michael has tested dozens of smartwatches from Garmin, Fitbit, Samsung, Apple, COROS, Polar, Amazfit, and other brands, and will always focus on recommending the best product over the best brand. He's also completed marathons like NYC, SF, Marine Corps, Big Sur, and California International — though he's still trying to break that 4-hour barrier.