The five best Quest 3 launch games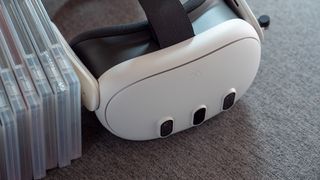 (Image credit: Nicholas Sutrich / Android Central)
Everyone seems to love the Meta Quest 3, which has received wide critical acclaim from critics and customers, alike. But what good is a brand new console without a heaping of brand new games to go along with it?
Several new games launched around the same time as the Meta Quest 3 and while many of them are worth your money, we've picked out the best ones that are sure to give you a thrill this Fall. All of these games feature Quest 3 enhancements, so you'll enjoy the greatest graphical fidelity and gameplay thanks to the powerful Quest 3 hardware.
I made sure to pick out a variety of titles, ensuring that something should be appealing to just about everyone. Plus, several of these have already made their way on the best Meta Quest games list.
Dungeons of Eternity
So far, Dungeons of Eternity is my VR game of the year. The game does so much right and finally delivers on a concept that I've wanted to see in VR for years: co-op dungeon crawling.
You and two other friends can embark on a journey to delve into procedurally-generated dungeons to fight enemies, collect loot, and level up your characters. Dungeons of Eternity features four different environment types and three different mission types, each of which promises a unique adventure every time.
The game's combat is heavily physics-based, allowing you to make great use of skills you'll undoubtedly develop over the 50-plus hours it'll take to see and do everything in the game. Use a bow and arrow or a crossbow to take out enemies from afar, or wield a variety of magic staffs and blast enemies to kingdom come.
Folks who enjoy more melee combat will find tons of different types of axes, swords, hammers, and other weapons at their disposal, all of which can be thrown at enemies to add further variety to the game's already substantial combat mechanics.
Plus, who doesn't like collecting loot along the way? You'll find everything from gold coins to armor, weapons, and even gems dropped from enemies or in chests, behind locked doors, and in secret passageways. Use those blueprints to create weapons back at the base, and don't forget to level up your character, choosing from several different skills learned via skill trees.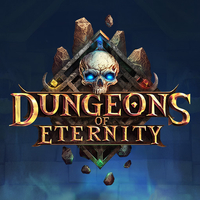 Fancy a dungeon dive with a bunch of friends? Dungeons of Eternity combines the wonders of social VR with the glory of physics-based battles in an epic 50+ hour adventure. It's a feast for the senses!
Buy it at Quest Store
Genotype
Fans of Metroid Prime will feel immediately at home in Genotype, as the game plays heavily on the mechanics that Metroidvania-style games have honed over the decades.
Genotype places players in an abandoned Arctic research base that's quickly being taken over by hostile organisms, threatening to breach the Arctic and spread to the rest of the world. As you crash land into the hidden base of operations, you're quickly overtaken by spores that threaten to take your life in a matter of days.
Genotype sets itself apart, letting players use these organisms as weapons, each weapon granting new abilities and allowing players to progress further and further into the research base.
Each weapon operates very differently, and all can be swapped at will with a clever string mechanic — pull the string on your wrist and stop when the weapon you want pops up. It's similar to how character-switching works in Bonelab if you've had the opportunity to play that.
The game also features something I wish was present in more VR games: polish. Everything from the voice acting to the mechanics, dialog, and story itself feels well thought out and executed. You'll feel this from the moment you boot it up, and it really makes a world of difference.
Plus, the upcoming Quest 3 graphics update will make the game really shine on Meta's latest headset.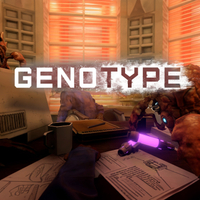 Explore an abandoned research base filled to the brim with genetic experiments gone wrong. Will the sickness envelop you or will you become the master of DNA in this Metroivania-style adventure?
Buy it at Quest Store
NFL PRO ERA II
New year, new game is always the theme with sports games, but NFL PRO ERA II takes things to new heights by introducing much-requested multiplayer modes and refinements to the excellent campaign mode from last year's game.
As Chris said in our NFL PRO ERA II hands-on, this feels like the version of the game developers Status Pro wanted to release last year. Everything has been upgraded and polished with an opening presentation that's sure to get any football fan hyped out of their minds.
After you visit your locker room and choose your team and gear, you can check out the season plan and begin your career as a star quarterback. Each play you successfully execute builds your coach's confidence in you, unlocking more play options and abilities in subsequent games.
But, as I said initially, multiplayer is the real star of the show for this release. You can play against a random person or a friend, taking turns making plays and trash-talking one another the whole time. Plus, you can just toss a ball to level up your actual football-throwing skills — if that sounds like a better time, of course.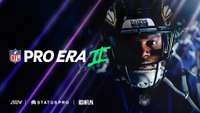 There's no better way to experience the feeling of an NFL stadium than in VR as the star quarterback of your favorite team. Plus, this year you can actually play online with friends and foes, alike!
Buy it at Quest Store
The 7th Guest
Point-and-click FMV (full-motion video) adventures were a genre for another time, but VR has been able to reboot several of these classics over the years with varying degrees of success. The latest to receive the treatment is The 7th Guest from Vertigo Games, and it's nothing short of an incredible achievement, to say the least.
The original 1993 release of the game relied on FMV sequences showing real actors overlayed on a digital world. Vertigo Games somehow skillfully kept that same look and feel with the game's wide cast, translating the FMV experience perfectly into VR. These aren't just 2D videos in 3D space. They're nearly perfectly overlaid onto polygonal in-game characters and look incredibly believable in virtual space.
Beyond the graphics, The 7th Guest's gameplay is a little bit of Clue and a little bit of Myst sprinkled with its own cheesy macabre flair. This isn't a horror game, per se, but it does feature a spooky theme and some tense, dramatic moments in the 5-6 hours you'll spend in the haunted mansion.
Gamers who love puzzles, adventures, and lots of B-rated horror movies or soap opera-style cheese will feel right at home in these corridors. Plus, there are few things cooler than shining your flashlight on a painting only to see it shift dimensions in real-time.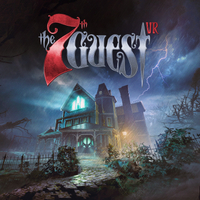 A haunted mansion won't stop an adventurer like you, right? It's like Clue with ghosts in a fully free-roam mansion filled with puzzles and ghouls, alike.
Buy it at Quest Store
Samba de Amigo
VR and rhythm games go together like peanut butter and jelly, but that's only part of why Samba de Amigo Virtual Party is so good. This one's a reboot of the arcade and Dreamcast classic Samba de Amigo, and it translates so perfectly to VR that you'd think it was originally built for the technology.
You'll shake your maracas to the beat of dozens of songs, posing and dancing throughout each song to get as high a bonus score as possible. Like any good rhythm game, you'll be scored at the end of the song and can improve your own skills to beat the best in the world.
Samba de Amigo Virtual Party ups the ante over the original release in several ways. Full player customization is perfect for the new multiplayer mode that'll see you shaking with the best of them in real-time.
Plus, Quest 3 and Quest Pro gamers can take advantage of these newer headsets' mixed reality capabilities, bringing a bit of your living room onto the stage — plus, giving you a way to see your surroundings in case you're worried about smacking someone in the room.
And if you grow tired of the 40 included songs, Sega already has a ton of DLC, including classic Sega tunes, a Sonic the Hedgehog music pack, a K-Pop music pack, and more.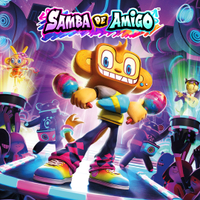 The Dreamcast classic just got revived in glorious virtual reality! Play better than ever thanks to the Quest 3's epic tracking technology and challenge up to 20 people online at the same time to prove you're the best maraca-shaker in the whole world.
Buy it at Quest Store
Coming soon
While all of these are fantastic choices, don't forget that there are a ton of upcoming Meta Quest games on the precipice of release including guaranteed classics like Assassin's Creed Nexus, Asgard's Wrath 2, Vampire: The Masquerade — Justice, Demeo Battles, Ghostbusters VR, Arashi: Castles of Sin — Final Cut, LEGO Brick Tales, and many more.
Ultimate VR experience
With hundreds of games and next-generation standalone hardware, the Meta Quest 3 is the VR console to get. Ditch the PC, smartphone, and PlayStation and just strap on the headset instead!
Sign up for Black Friday email alerts!
Get the hottest deals available in your inbox plus news, reviews, opinion, analysis and more from the Android Central team.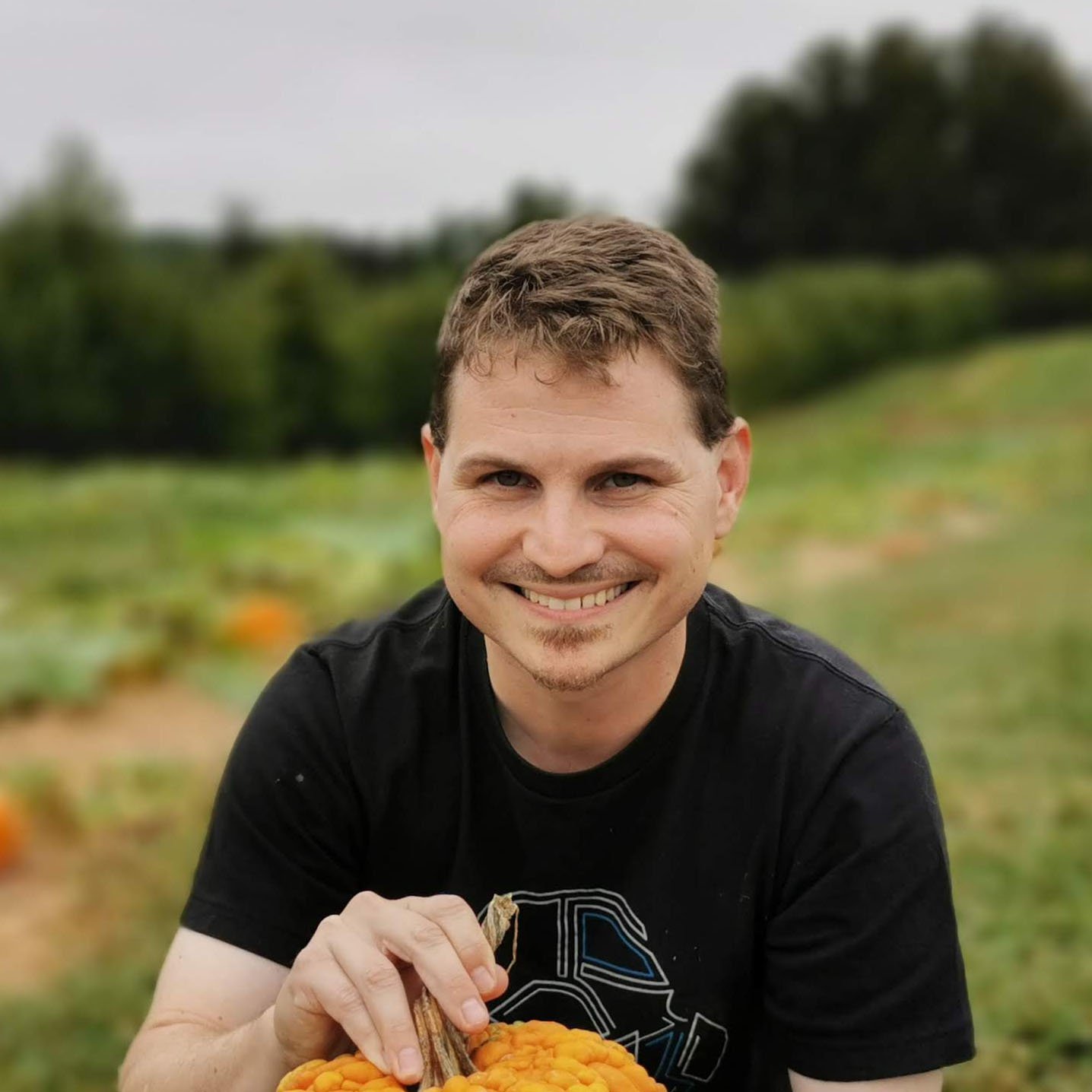 Senior Content Producer — Smartphones & VR
Nick started with DOS and NES and uses those fond memories of floppy disks and cartridges to fuel his opinions on modern tech. Whether it's VR, smart home gadgets, or something else that beeps and boops, he's been writing about it since 2011. Reach him on Twitter or Instagram @Gwanatu