Meta Quest games releasing in December 2023 and beyond
These upcoming Oculus Quest 2 and Meta Quest 3 games will get your blood pumping.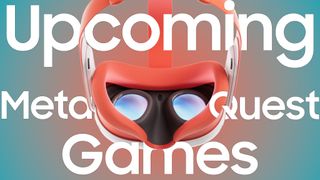 (Image credit: Nicholas Sutrich / Android Central)
The Meta Quest 3 is finally available and, with that launch, comes a slew of new games for Quest 2 and Quest 3 gamers to get excited about. Thankfully, all of these games are coming to both systems and it's not likely Quest 2 support will be ending any time soon.
For folks who choose to upgrade, many of the best Quest games will feature improved graphics for the Quest 3 and most of the games on this list should be expected to offer increased clarity and visual quality. Ready for greatness? These VR games will keep you playing for months to come.
Meta Quest games releasing in December 2023 and beyond
Why you can trust Android Central Our expert reviewers spend hours testing and comparing products and services so you can choose the best for you. Find out more about how we test.
Sniper Elite VR: Winter Warrior
Winter is coming, and so are your hidden memories of all the Nazis you took down during the snowfalls of the 1940s as you secretly took out Germany's most powerful "wonder weapons" behind the scenes.
This sequel to Sniper Elite VR is a Meta Quest platform exclusive and comes packed with a full-fledged multi-hour campaign mode filled to the brim with action and consequence.
On top of that, the team put together two new modes for you to hone your sniper skills: Sniper Hunt, and Last Stand. Sniper Hunt pits you and the Axis' best snipers against one another, so you'll have to be quick and ruthless in order to win. Last Stand, on the other hand, drops you in the trenches to set traps and defend against waves of enemies.
Buy now at Quest store
UBOAT: The Silent Wolf
Most WWII games focus on Allied campaigns for obvious reasons, but what if you were tasked with taking one of the infamous German Uboat? UBOAT: The Silent Wolf is the VR adaptation of the popular Steam game that sits comfortably on the Meta Quest platform complete with online co-op so you can join your friends in an attempt to man the crew of a complex WWII submarine.
This one features a full story campaign complete with co-op support for up to four players, so you can free roam the ocean in search of ships to sink alongside a crew of buddies. And yes, you'll have to fix plenty of problems that occur after fighting battles in a submersible metal vessel.
Buy now at Quest store
CookieRun The Darkest Night Chapter 1
Based on the popular mobile game CookieRun, the made-for-VR spin-off is coming to Meta Quest headsets sometime this Winter. The trailer reveals plenty of gameplay moments in this adventure RPG title that looks like a little bit of everything from our favorite VR games thrown into one fantastical adventure.
As in the mobile game, you'll be gathering cookie companions and pets to accompany you on your journey to escape the Witch's castle. The game features 11 different environments, tons of mini-games, intense battles, and the immersive magic only VR can bring.
Buy now at Quest store
Arashi: Castles of Sin - Final Cut
From the creators of one of the best VR games of all time comes Arashi: Castles of Sin — Final Cut. If the name sounds familiar, that's because it was released on the original PSVR but don't worry if you didn't play it there. The remake has far more potential to be great thanks to modern VR headsets like the Quest 2.
Arashi is a bit like Sekiro meets Ghost of Tsushima in VR, and you'll be performing plenty of stealth kills and getting into plenty of Shinobi battles along the way. Plus, you get an adorable wolf companion named Haru to guide you on your journey. What can be better than that?
Release: December 5, 2023 (preorder now)
Arizona Sunshine 2
One of VR's earliest hits was Arizona Sunshine, a zombie-themed game that didn't take itself too seriously but was seriously fun to play. Arizona Sunshine 2 takes place one year after the events in the first game, so if you're interested in picking it up, you might as well grab the original first.
Based on the trailer, the comedy in this game runs as high as the original and certainly channels favorites like Zombieland or Shaun of the Dead. Arizona Sunshine
2 changes things up by giving you a friendly dog companion that's bent on protecting you no matter what. And yes, you can pet the dog.
Quest 3 owners can enjoy a higher resolution on launch, and Vertigo Games will be updating it sometime later in December with real-time shadows and other graphical enhancements for Meta's latest headset.
Release date: December 7 (preorder now for 10% off)
LEGO Brick Tales
LEGO and VR are a match made in heaven, and that's why we're so stoked for LEGO Brick Tales! Brick Tales combines the building mechanics of The Legend of Zelda: Tears of the Kingdom with the lovable square ratios of LEGO bricks, giving gamers creative freedom to solve puzzles as they see fit.
Each diorama biome features puzzles that players will need to build LEGO contraptions to solve, and Meta Quest 3 users will find that the mixed reality mode makes it feel like building LEGO in the comfort of their own living room!
Release date: December 7, 2023 (preorder now)
Racket Club
Veteran VR developers Resolution Games — responsible for Angry Birds VR, Demeo, Ultimechs, Blaston, and plenty of others — are back again with another multiplayer game that's sure to scratch the itch that only a racket can reach. Racket Club's gameplay is a bit of tennis, pickleball, and squash tossed together into one big VR game designed for casual or competitive play.
The idea here is that this is supposed to be like a real racket club in that you can walk around, chat with other players, spectate real matches, and meet up with competitors before beginning a match. It's a game and a fully-involved social experience all in one!
Plus, you won't have to run or jump for the ball since the courts are perfectly sized for your play space, meaning you can stand in one spot and hit the ball no matter what it does. Hit it off walls, smack back a ricochet, and score points to win in single or multiplayer modes.
Release date: December 2023 (preorder now for 12% discount)
Asgard's Wrath 2
It's hard to figure out what this year's most popular VR game will be but, among the many options, there's little doubt that Asgard's Wrath 2 will be the biggest VR game to date. Asgard's Wrath 2 is the direct sequel to the original PCVR Oculus Rift exclusive title that packs in a 60-plus-hour campaign plus an entire roguelike game inside of this absolutely massive package.
Our Asgard's Wrath 2 interview with Sanzaru Games' Studio Creative Director will give you the full lowdown on everything you need to know before going in.
Preorder now to receive a free download of Asgard's Wrath 1 on the Rift store on PC. Plus, get an Asgard's Wrath 2 Meta Quest home environment and an exclusive Asgard's Wrath 2 character bundle for use in Population: One!
Release date: December 2023 (preorder now)
Les Mills XR Dance
Whether you're into Les Mills excellent workout routines, the highly-rated Les Mills Bodycombat Quest game, or just love Monstercat songs, Les Mills XR Dance is probably the game for you.
This brand new release is separate from Bodycombat and focuses on using dance as a way to have fun and work out at the same time. With 45 songs from Monstercat, 25 dance routines, five presenters to guide you, and three difficulty levels, you'll learn to dance like a boss in no time.
Release date: December 2023 (Preorder now for 20% off)
Attack on Titan VR: Unbreakable
While little information is known about Attack on Titan VR: Unbreakable, the premise is likely as "simple" as you might expect. We imagine taking down a titan as a regular-sized human would be a great time. Meta released the trailer above at the Meta Gaming Showcase 2023 and while it doesn't show realtime gameplay, it certainly gives us an idea of how the game is going to play.
If you're really itching to give it a shot right now, there's an indie SideQuest experience that you can play right now that gives a low-res, unauthorized sneak peek of what the game could be like.
Release date: 2023
Stranger Things VR
Stranger Things VR treads familiar ground for fans of the show, but with a new twist: you play the game as Vecna, one of the show's main antagonists, as he develops his powers and torments the main cast.
Being evil isn't easy, but someone's got to do it. Learn why Vecna turns into a hideous monster, what his motives are, and why he's so hellbent on eliminating Eleven as you embody him and all his telekinetic powers in this single-player narrative-driven built-for-VR game.
Stranger Things VR was originally supposed to release November 30 but has been delayed for an undisclosed period of time.
Release date: 2023 (wishlist here)
Next Move
Next Move is a VR platformer with a twist. You won't be using joysticks or teleporting to get around, just your arms. But this isn't Gorilla Tag-style locomotion, either. The idea is that you'll run in place, climb, hang, and, of course, jump your way through surreal worlds.
And it's not just platforming that's happening in Next Move. The game is also filled with puzzles and even time traveling elements, letting you rewind your mistakes or use time as a way to solve intricate puzzles. What's your next move?
Release date: 2023 (Try the free demo now)
Throwback
As a kid, I played plenty of games like Paperboy and Road Rash but I never thought any developer would somehow meld the two together, much less in VR. Enter Throwback, a game that tasks players with tossing newspapers, fighting aliens, and getting high scores as they adventure out into the great unknown and far beyond the usual paperboy route.
Release: 2023
Crumbling
Crumbling is a VR roguelike action-adventure in which you use hand tracking (or the Touch controllers) to control a miniature action figure. You'll "fight against an onslaught of plastic monsters in hack'n'slash combat that is all about timing." It looks like a cute family-friendly RPG, and you can try the free demo now if you're interested.
Release date: 2023
Wanderer: The Fragments of Fate
Who doesn't love a good time-travel adventure story? I know I sure do, and this complete reboot of the PSVR's Wanderer looks to not only address complaints but adds tons of new content and ideas, culminating in an experience that's basically brand-new.
The game prides itself on instant time travel, eschewing loading screens for a far more wow-worthy experience as you jump between characters and places in an effort to rewrite the past in order to reshape the future.
Release date: 2023 (wishlist now)
Vail
Vail made a name for itself on the PCVR platform by creating a seriously competitive atmospheric shooter which later became an eSports gaming legend. Now, the competitive hijinx are coming to the Quest, bringing the game's iconic art style and serious gameplay along with new mechanics, modes, weapons, and every update the PCVR version has enjoyed so far. Plus, Quest players will get an exclusive selection of in-game cosmetics to enjoy.
While you're waiting for the full version to debut, play it on App Lab right now!
Release: 2023
Death Game Hotel
From the studio founded by Deadly Premonition designer SWERY, Death Game Hotel sounds just as disturbing as its name implies: you'll play games of chance while betting your life or body parts in order to stay in the pot. It has single-player, co-op, or 6-player online game modes, including "Death Poker" and "Goblet of the Reaper."
The trailer shows it'll mix VR minigames with visual novel-esque cutscenes with your fellow death game contestants. Try not to get attached, either to your rivals or to your limbs!
Release date: 2023 (wishlist now)
Silent Slayer: Vault of the Vampire
From the minds at Schell Games — makers of VR classics like I Expect You To Die, Among Us VR, and Until You Fall — comes a very different type of stealthy stabbing game. As you might expect from the title, you'll be opening the coffins of vampires in an attempt to stake them through the heart before they can wake up and attack you.
But beware, vampires are a crafty sort that expect folks to try to waltz in and kill them in the middle of a nap. You'll have to disarm traps along the way and move silently enough not to wake them, which is actually very challenging given their supernatural powers.
Release date: 2023 (Wishlist here)
Wallace and Gromit: The Grand Getaway
It's been quite some time since we've had a Wallace and Gromit game, but the dynamic duo are back for another crazy, hilarious adventure, this time in VR! This one's coming to the Meta Quest platform later this year and clearly takes place somewhere in outer space.
Release date: Late 2023
Micro Machines: Mini Challenge Mayhem
Hasbro's first big VR game, NERF Ultimate Championship, might not have lasted very long so its next venture is out to try something a little different. Instead of competing with other human players in a dart-shooting arena, players will be constructing their own Micro Machines tracks and racing cars, doing crazy stunts, and solving challenges. There's even a flippin' sweet mixed-reality mode that lets you build tracks right on your furniture and elsewhere in your home!
Release date: 2023
Warp Lab
Ever since modern VR headsets debuted in 2016, gamers have been wishing for a VR remake of the classic Portal games from Valve. While Valve still hasn't delivered the goods, one other developer seems brave enough to try its hand at matching up to the gaming classic.
Warp Lab takes the portal concept from Portal and adds in sentient beings, guns, and a host of other environmental challenges that attempt to not only bring Portal in VR but to one-up its action sequences with plenty unique ones of its own.
Release date: 2023
Puttzzle
Fans of classic rolling puzzler games like Marble Madness and Super Monkey Ball will no doubt love Puttzzle. A fantastical mashup of putt-putt golf and classic puzzlers, Puttzzle aims to deliver clever mechanics, tough puzzles, and lots of fun. Better yet, if you've got SideQuest set up on for your Quest, you can play a version of the game right now.
Release date: 2023 (try it now on SideQuest)
Red Flowers
Red Flowers sounds like a nice, peaceful title from the onset, but that instantly turns brutal the moment you dive into the trailer. The game seems to share at least some minor similarities to the Ubisoft-developed Red Steel games back on the Nintendo Wii, except with the accurate and visceral combat needed to bring an action title into VR.
Developer Joy Way games has made a name for itself in recent years with games like Against and Stride, and Red Flowers looks to take the studio's pedigree for fast action-packed games and add in a katana and plenty of building hopping parkour to go along with it.
Release date: 2023
Tin Hearts VR
This heartwarming puzzler is a full remake of the classic Tin Hearts game on consoles, rebuilt from the ground up for VR headsets. Tin Hearts sees players guiding little toys along a treacherous route filled with adventure, magic, and plenty of mystery. This one is by the folks who put together the iconic Fable series and is sure to delight with VR-centric mechanics that make the mechanics feel even better than the original release.
Release: 2023
Ancient Board Games
If you've ever wondered what people of ancient times did to pass the time, you're about to find out. Ancient Board Games is exactly what you would imagine, packing a series of historical board games into one VR game that lets you battle against your friends using the knowledge of the ancients.
From what we can gather from the trailer, you'll be visiting various regions throughout ancient Mesopotamia, enjoying scenic views while you defeat friends and foes alike with your newfound skills.
Release date: 2023
Cosmic Overdrive
Fly through an obstacle-strewn portal to its end in Cosmic Overdrive. Its gameplay reminds us a bit of the asteroid fields and warp zones of Star Fox 64, only in first-person and without the talking animals. You'll need to dodge some obstacles with your reflexes and lateral thrusters while blasting away others in procedurally-generated on-rails courses.
Release date: 2023
Divine Duel
Divine Duel looks like a fantasy/sci-fi mash-up of the popular Blaston, a 1v1 PvP game that sees players standing across from each other in fantastical arenas dueling to the death. Divine Duel attempts to eschew the ordinary by using over 40 fantasy weapons including many unorthodox ones like weaponized musical instruments, mythical creatures, and environmental hazards.
Release date: 2023 (try it free on App Lab)
Next Player Please
Next Player Please sees players sitting around a physical table, passing the headset to one another to complete minigames with just their hands. The trick here — at least based on the trailer — is that the VR headset doesn't have a strap and players don't use controllers.
Those two key points make it easy to pass the headset along to others quickly, as what appear to be Wario Ware-style minigames will likely be faster-paced than in other VR titles.
Full Release date: 2023
Toy Trains VR
Model trains are an expensive hobby, but there was always something special about my grandfather's collection that held my attention when I was a kid. Apparently, I wasn't alone, as the story behind Toy Trains VR fits this exact same scenario. In the game, you find a collection of toy trains holed up in the attic and can build to your heart's content.
Equal parts puzzle game and zen relaxation tool, Toy Trains VR lets players unwind and solve each puzzle at their own pace, or just hang around in the cozy old attic for some much needed play time. The free demo will be available on Steam VR starting December 4, so give it a shot there if you've got access to a PC capable of running VR experiences!
Release date: January 16, 2024
Bulletstorm VR
If you've forgotten about Bulletstorm, don't worry. It's coming back in VR and will blow your mind even more than it did when it was released on the Xbox 360 back in 2011. Epic Games is finally getting into VR by porting one of its classics and few games offer the thrills and adrenaline rush that Bulletsorm does.
This port comes from Green Hell VR developer Incuvo, Bulletstorm VR will have the same campaign and combat as the original, except you'll use motion controls to yank foes into the air or aim your duel-wielded weapons.
Release date: January 18, 2024 (Preorder now)
Behemoth
Skydance Interactive, developers behind the Quest's best game — that's The Walking Dead: Saints & Sinners — are back with a brand new, wholly original IP that looks to take Saints & Sinner's gameplay to a new level. The trailer above debuted at The Game Awards 2022 and showcased a plague-ravished snowy wasteland that Skydance says used to be a glorious empire.
Behemoth utilizes Skydance Interactive's unique physics system and takes it to a new level, opening up pathways to cause environmental destruction and take your enemies down along with it. As in Saints & Sinners, players will scavenge the land to survive and craft new armor, weapons, food, and other utilities that will help in the game's progression. The developers say the human AI has been leveled up this time around, so don't expect to just be slicing dumb zombies this time around.
Players will also have a grappling hook which will come in handy for traversal across the landscape and, of course, for climbing up those bulking behemoths that give the game its name. It's got some serious Shadow of the Colossus meets The Elder Scrolls vibes, and we're all here for it.
Release date: 2024
Laser Dance
Fancy yourself a spy in the making? Laser Dance is the perfect spy simulator that'll help you hone your sneaking skills! Duck, dodge, weave, and crawl under and over lasers that are designed to keep you from getting to that precious button on the other side of the room. What better way to show off the mixed-reality features of your Quest 3?
Release date: 2024
Taskmaster VR
Based on the hit UK comedy TV show, Taskmaster has players completing a series of ridiculous tasks in the most creative ways possible. Greg Davies is virtually represented and will be the fierce judge of your abilities to do the ridiculous and weird.
There's no telling how far the brainchild behind the series will go with the unlimited creative potential of VR, but you'd better expect plenty of hilarity along the way.
Release date: 2024
The Thrill of the Fight 2
The announcement video gives no release window and shows no new footage, but we do know a little bit about the new title thanks to some short developer interviews. The original is one of the best exercise games on the Quest 2, and the sequel will be "co-developed" by original creator Ian Fitz and Halfbrick Studios (Fruit Ninja VR 2).
Thrill of the Fight 2 promises "to improve the mechanics to make fights feel fairer and more realistic." Plus, the team is adding in multiplayer, more fighting combinations, and lots of other new mechanics as they say "player needs have evolved" over the years in VR.
Release date: 2024
Grand Theft Auto: San Andreas VR
During Facebook Connect 2021, Mark Zuckerberg confirmed that a virtual reality game based on the extremely popular Grand Theft Auto: San Andreas will be released.
While not too much is known about the title, we do know that Video Games Deluxe, the same studio behind the LA Noire: The VR Case Files port, will be working on it. Will it still happen this year? We'll just have to tune into Meta Connect on September 27 to see.
Release date: TBA
Contractors Showdown
Population: One has been the best battle royale in VR for many reasons but one of them is the fact that it's the only battle royale VR game. Sure, some games like Rec Room have battle royale modes but Contractors Showdown looks to take the popularity of the original Contractors game — thanks, in part, to its Star Wars: Battlefront VR, Halo VR, and CoD Zombies-like modes — and translate those mechanics over to a new formula.
The teaser trailer above does what teasers do best: whet our appetite without providing much detail. But we're guessing this is more PUBG in VR than anything else with a more realistic feeling instead of Pop: One's more cartoony Fortnite-esque style.
Release date: 2024
UNDERDOGS
It's hard to get enough of controlling mechs in VR, and that's where UNDERDOGS clearly shines. The dystopian city of New Brekka prominently supports a league of deadly mech fights much like you might expect a modern-day city to have a football or basketball arena. Upgrade your mechs with chainsaws and wrecking balls, box, dodge, and fly your way across arenas in a story-heavy single-player ultraviolent roguelike next year.
Release date: Early 2024 (wishlist now)
Sign up for Black Friday email alerts!
Get the hottest deals available in your inbox plus news, reviews, opinion, analysis and more from the Android Central team.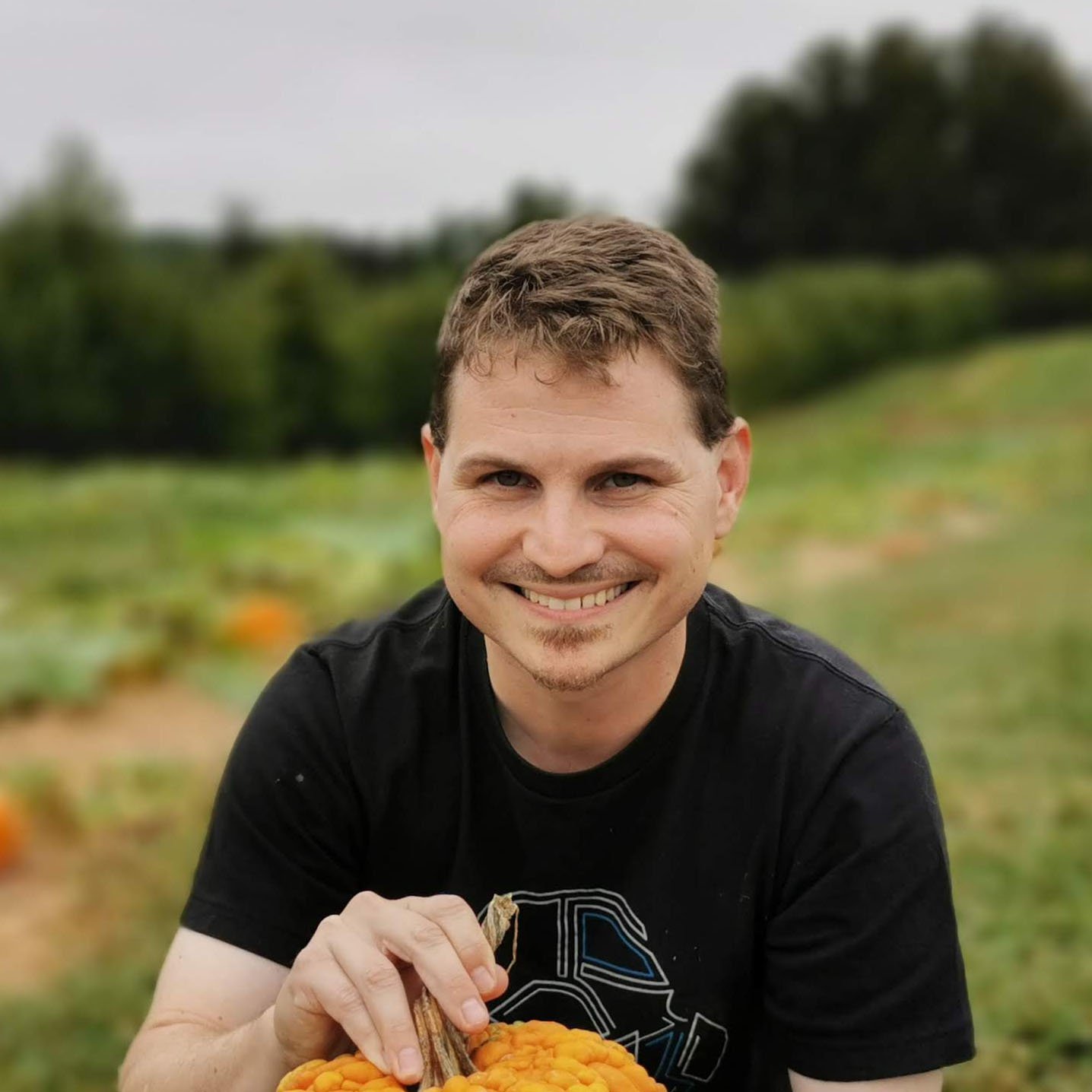 Senior Content Producer — Smartphones & VR
Nick started with DOS and NES and uses those fond memories of floppy disks and cartridges to fuel his opinions on modern tech. Whether it's VR, smart home gadgets, or something else that beeps and boops, he's been writing about it since 2011. Reach him on Twitter or Instagram @Gwanatu