Repping the Kingdom as QB1 in the new NFL Pro Era II VR game
Pick your favorite NFL team and create a dynasty on your way to Super Bowl victory.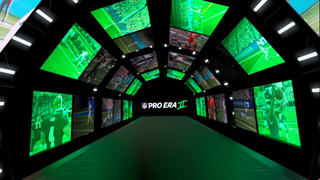 (Image credit: Chris Wedel/Future)
The 2023-2024 NFL season is fully underway, and professional football fans are soaking it all in. One outlet has been keeping die-hard pigskin lovers engaged no matter the time of year, and that's been video games. While Madden has been synonymous with football games, with VR becoming more mainstream, NFL Pro Era II hopes to be the next standard for professional football video games.
This is the follow-up to last year's inaugural NFL Pro Era, which was impressive in its own right on the Quest 2. Much of that first edition has carried over into the new version but with some more polish in areas like graphics, AI for computer-controlled players, a new locker room, current team rosters, and a new game mode for multiplayer.
I've spent some time playing the new NFL Pro Era II on both the Quest 2 and the new Meta Quest 3. This won't be a full review of the game, I have some thoughts on the update as to whether it is worth you putting on your eye black and suiting up or if you should stick to being an armchair QB instead.
Time to strap up
As I said in the intro, this isn't going to be a full-fledged review of NFL Pro Era II, as much of the gameplay and mechanics are the same as the first version, which made our list as one of the best Quest games. So, to get a more in-depth breakdown of those things, check out our review of NFL Pro Era.
I did the bulk of my NFL domination on the new Meta Quest 3, but I did play it on the Quest 2 as well. I can say that NFL Pro Era II runs fine on the older headset, but there were noticeable delays in load times, the graphics weren't as crisp, and the physical comfort was less enjoyable on the bulkier Quest 2.
OK, onto the new stuff! Overall, the updated NFL Pro Era II looks and feels like a much more polished experience. From the first launch of the game, it feels more grandiose and hyped than before, with a virtual tunnel to walk through with video clips playing as you walk to grab the helmet to pick the team you want to lead to victory as QB1.
After picking the team I have been a fan of since I can remember, with apparel likely older than many of you reading this, the Kansas City Chiefs, I was transported to a very nice locker room. The new look locker room has a giant video board that is used to view stats, customize your avatar, and more at the forefront.
Your locker has different pieces of gear that you can pick up and enter different modes of the game and settings. A copy of the season schedule is also in your locker with scores from each game on it. The schedule matches up with the actual slate of games your team has in the real world, which is a cool touch, as is the updated, current roster of your team.
While you can look at your wristband to select different menus and modes on the game, it's fun to walk around the locker room to make those selections. There are two arcade games in NFL Pro Era II with one being to practice the two-minute drill and the other being to pick from four mini camp games to sharpen your skills.
A new addition to NFL Pro Era II is Coach's Confidence. With each game you play, you'll earn confidence points when you play well. By increasing your coach's confidence in you as a quarterback, you will unlock more play options and abilities. So, it's best to stay on your coach's good side.
Time to test your mettle
Something else that's new in the locker room is what looks like a console gaming area that lets you pick either an exhibition game or choose to challenge another person playing NFL Pro Era II. This is one of the biggest changes in the game, as in the first version, the only multiplayer options were to compete in some football challenges, but not an actual game. While those are still here, the head-to-head competition against another person is awesome.
When selecting multiplayer, you can either invite a friend or play against a random person. Once matched up, the game works much like it does against the computer. However, unlike when battling the CPU, you can't do a quick simulation and bypass standing on the sideline to watch the other team play. You'll have to or get to, depending on your stance and your competition, challenge your defense.
It can be a bit boring watching the other team play, but this is an opportunity to talk trash on your opponent since they can hear and chirp back, assuming you both have those settings enabled. This head-to-head mode will be fun against strangers but would be a blast going against friends.
This mode was sorely missing from the first version of the game, and finally adding it in is great. I remember in college playing Madden side-by-side with friends on the OG Xbox and having a blast. The head-to-head mode in NFL Pro Era II offers that and more, thanks to VR.
Great, but not perfect
Because much of NFL Pro Era II is the same as last year's offering, many of the same downsides reside, but less glaring. The mechanics for throwing and snapping the ball are the same, but less jittery.
In NFL Pro Era I would regularly make terrible passes, or they would go to the wrong person entirely. But in the update, throws feel much more natural and reliable. As for the receivers catching the ball, that can still be hit-and-miss. I had multiple times where the ball was thrown, and the intended receiver would just watch it hit their chest and fall to the ground. But it wasn't often.
Sure, the new locker room and interface are better, but not earth-shattering. Neither are the graphic improvements to the players or the stadiums, but it's nice.
The biggest change is in the new multiplayer mode, which lets you go up against another person in an actual football game. This new mode is great and brings a much-needed way to play. If you are a big-time NFL fan, then NFL Pro Era II is a great choice. If you have been craving the opportunity to crush real opponents, then NFL Pro Era II is for you.
Outside of those two areas, there aren't any big things that make the new NFL Pro Era II that much better than its predecessor. But playing on the lighter, more comfortable, and more powerful Quest 3 is so much better than on the Quest 2.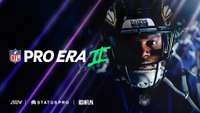 NFL PRO ERA II is more than just a roster refresh! Now, you can play head-to-head against friends, build up your skills, take your team to the Super Bowl, and bring home the MVP trophy while you're at it.
See at: Quest store | PlayStation store | Steam store
Sign up for Black Friday email alerts!
Get the hottest deals available in your inbox plus news, reviews, opinion, analysis and more from the Android Central team.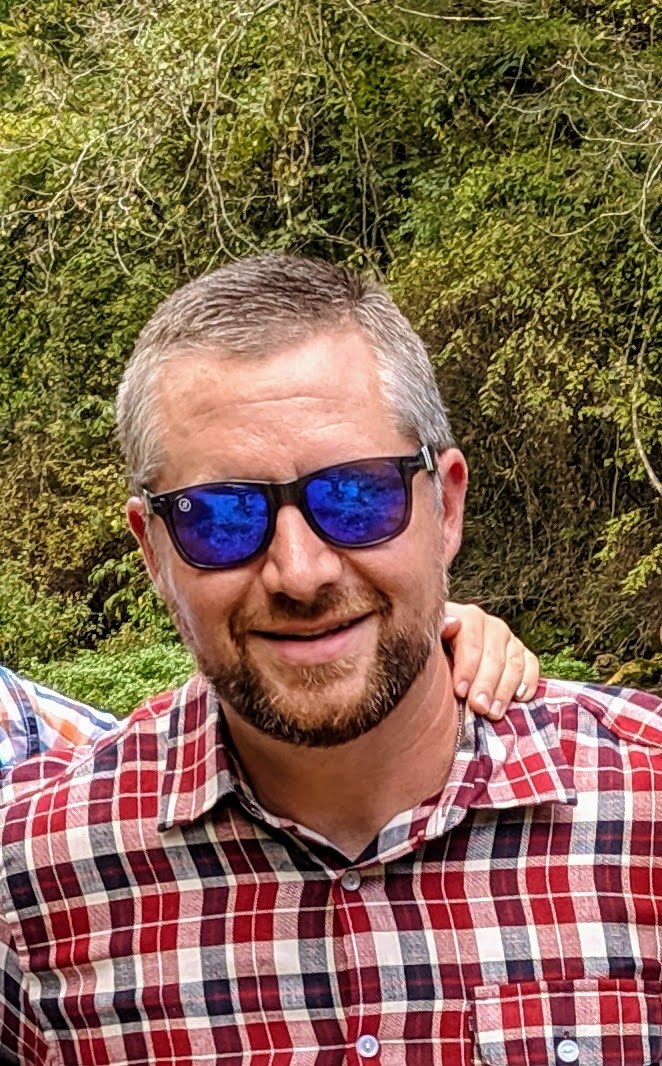 Chris Wedel is a fan of all things tech and gadgets. Living in rural Kansas with his wife and two young boys makes finding ways to get and stay online tricky. By utilizing his years of experience with the tech and mobile communications industries — success is assured. When not conquering connectivity challenges and testing new gadgets, he enjoys cruising a gravel road in his UTV with some good tunes.