Meta Quest 4: Everything we want from the Quest 3 successor
A way-too-early look at how the next Meta Quest headset could top the Quest 3, which easily beats the Quest 2 but still has its flaws.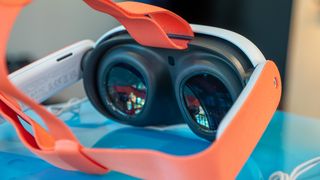 (Image credit: Nicholas Sutrich / Android Central)
After a three-year gap between the Oculus Quest 2 and Meta Quest 3, it's fair to guess that we may not see a Meta Quest 4 until 2026. But it's just that: a guess.
The Quest 1 and Quest 2 were just 17 months apart. Meta and Reality Labs have planned and canceled several Quest 3 successors already, based on leaks. And depending on how the Quest 3 resonates with consumers, we could see a Quest 4 sooner rather than later.
A report from The Verge earlier this year unveiled the current Quest roadmap: a supposed Quest 3 Lite (codenamed Ventura) in 2024 and a new Quest 2 Pro prototype (La Jolla) in 2025. We also know of several canceled Quest prototypes — codenamed Cardiff, Hermosa, and Funston — and one (Cardiff) was previously rumored to be a Quest 3 Plus that would upgrade on the Quest 3 in key ways.
All of this to say, Meta's roadmap has changed so rapidly over the past couple of years that it's impossible to say when the Quest 4 will arrive. What we do know is that it'll have the task of improving on the Quest 3 and competing with premium headsets like the Apple Vision Pro.
Based on the weak points revealed by our Meta Quest 3 hands-on, along with several Meta Quest non-consumer prototypes the company has unveiled in the past couple of years, here's a totally speculative list of what we'd love the Meta Quest 4 to deliver, from likely upgrades to pie-in-the-sky requests.
Eye tracking
It's an understandable omission, but a disappointment nonetheless, that the Meta Quest 3 doesn't have eye tracking like the PSVR 2 and Quest Pro.
With eye tracking, you can enable foveated rendering, a graphical trick that concentrates the processor's efforts wherever the user is looking. The Quest Pro offers 30% better graphical performance thanks to this trick, while the PSVR 2 supposedly gets up to 3.6X faster GPU frame time with foveated rendering and eye tracking.
Aside from that, Sony uses eye tracking on the PSVR 2 to tell you if your current headset's interpupillary distance (IPD) matches your eyes. The Quest 3 has an improved IPD wheel to more accurately mirror your face, but you still need to measure your eyes with a ruler and adjust the wheel whenever you hand the headset off to someone else.
We asked Meta about why the Quest 3 didn't have eye tracking, and they said it was a simple cost-saving measure. To hit its $499 price point, it had to make compromises. Other Quest 3 vs. Quest 2 upgrades to the display, lenses, speakers, and so on took priority, and the Snapdragon XR2 Gen 2 chip gives you a 2X GPU boost on its own.
Still, we can hope the technology will progress enough by the next generation that it can affordably be added without compromises. If the PSVR 2 could add it at a $550 price point, hopefully, the Meta Quest 4 can add it too.
Leave LCD behind
The Quest 3 displays received a 30% resolution boost over the Quest 2, giving you an impressive 2064 x 2208 pixels per eye, or 1,218 pixels per inch. That's 445 more PPI than the Quest 2, and we could hardly ask for more at this price point.
The downside to the Quest 3 visuals is that it still relies on LCD rather than QLED (Quest Pro) or OLED (PSVR 2, the original Oculus Quest).
OLED gives you richer colors and deeper blacks, whereas LCDs can struggle with darker games, making them appear gray. And despite the Quest Pro's lower resolution, we appreciated its 500 local dimming zones, black-level improvement, and wider color gamut.
Eventually, we'd love to see a return to OLED, which would reproduce more immersive colors as you sink into fantastic worlds. We'll see if the Quest 4 can deliver this while maintaining a reasonable price.
Built-in Elite Strap
Meta's price-saving choice of a cloth strap over an Elite Strap makes sense on the surface. It pushes the cost onto the consumer to spend the extra $80 for better comfort, while the lighter cloth strap lets them say the Quest 3 is relatively lightweight.
That being said, we can once again look at competitors like the PSVR 2 — with its built-in halo strap and back adjustment knob — and the Pico 4 — with its Elite Strap knock-off design — to see that it's possible to provide a better fit in this price range, even if both offer downgrades in other areas.
The Quest 3 cloth strap has a more thoughtful design than the Quest 2's, at least, with dual straps on both sides of your head for better support and rear plastic loops that keep it securely set at a specific fit. The only downside is that these side straps sit directly above your ears and can cause a bit of friction or pressure there, whereas a padded Elite Strap that grips your head and a single top strap is more comfortable and secure.
So we can hope that the Quest 4 does without the cloth straps entirely and sticks to an Elite Strap out of the gate.
Cloud gaming
We don't necessarily want this next feature, but it's something we know from leaks that Meta is working on.
Earlier this year, VR analyst Brad Lynch claimed that a source had told him about Project Razor, "a partnership between Meta and US-based ISP/MNOs, i.e., Verizon, AT&T, etc., to help build connectivity improvements and get the internet 'metaverse ready.'"
We also saw from Quest 3 FCC filings that Meta might have tested the current-gen headset's 5G capabilities, which makes sense given its Snapdragon XR2 Gen 2 chip could easily support 5G. But as Meta Connect 2023 made no mention of this feature, we can assume Meta still has work to do to implement it.
Cloud gaming's upside is that the Meta Quest 3 or 4 could play PC VR-quality games without needing to rely on mobile hardware; this, in turn, could allow Meta to keep future Quest headsets lighter without as much robust hardware.
The worrying downside is that cloud gaming has latency issues, which could trigger nausea or frustration in VR games when your game movements don't match your own. We also don't know if Meta will charge for this service, and not every area has reliable 5G connectivity.
So, while we're curious if the Quest 4 relies on 5G networks to reclaim the defunct Rift brand's focus on high-end gaming without a high-end PC rig. But we also don't want the Quest 4 to depend on the cloud. For now, the Quest 3's graphical enhancements should keep most VR gamers happy.
Varifocal or holocake lenses
We'll round out our list with something we know Meta is working on but is highly unlikely to be ready for consumer-priced VR headsets anytime soon.
At the SIGGRAPH 2023 conference, Meta showed off its Butterscotch Varifocal prototype, the "first prototype headset to achieve varifocal with a retinal resolution display of roughly 60 pixels per degree (PPD), which is sufficient for 20/20 visual acuity."
Currently, VR lenses have a fixed focal point where text and objects are in the clearest focus, so developers have to plan around this. With varifocal lenses, the Quest prototype can focus electronically on objects that are close to or far away from the user in the virtual world.
This prototype also hits the passthrough gold standard for seeing your surroundings as if you weren't wearing a headset, but that's something you'll see on a future Quest Pro headset that doesn't need to hit a reasonable price point. And it currently only has a minuscule 50-degree field of view, proving this concept has a long way to go before it's viable.
If Meta can offer varifocal lenses on the Quest 4 (or another future Quest headset), it would dynamically change how game developers design the best Quest games, removing the visual restrictions that make it hard for gamers to properly read things around them in VR.
The other Meta VR prototype we saw, pictured above, is the Holocake 2. Holocake lenses are the next step after the Quest 3's pancake lenses, adding a holographic layer that removes the need for convex or concave lenses. With it, the Quest 4 could be skinnier in front than ever, offering some real weight loss to the already-comfortable Quest 3.
Until the next-gen arrives
The Meta Quest 4 is years away from a hypothetical launch, so for now, the Quest 3 is the best standalone VR option you could hope for. It has enhanced graphics and visuals, full-color mixed-reality good enough to read your phone screen with your headset on, and a more comfortable design.
Be an expert in 5 minutes
Get the latest news from Android Central, your trusted companion in the world of Android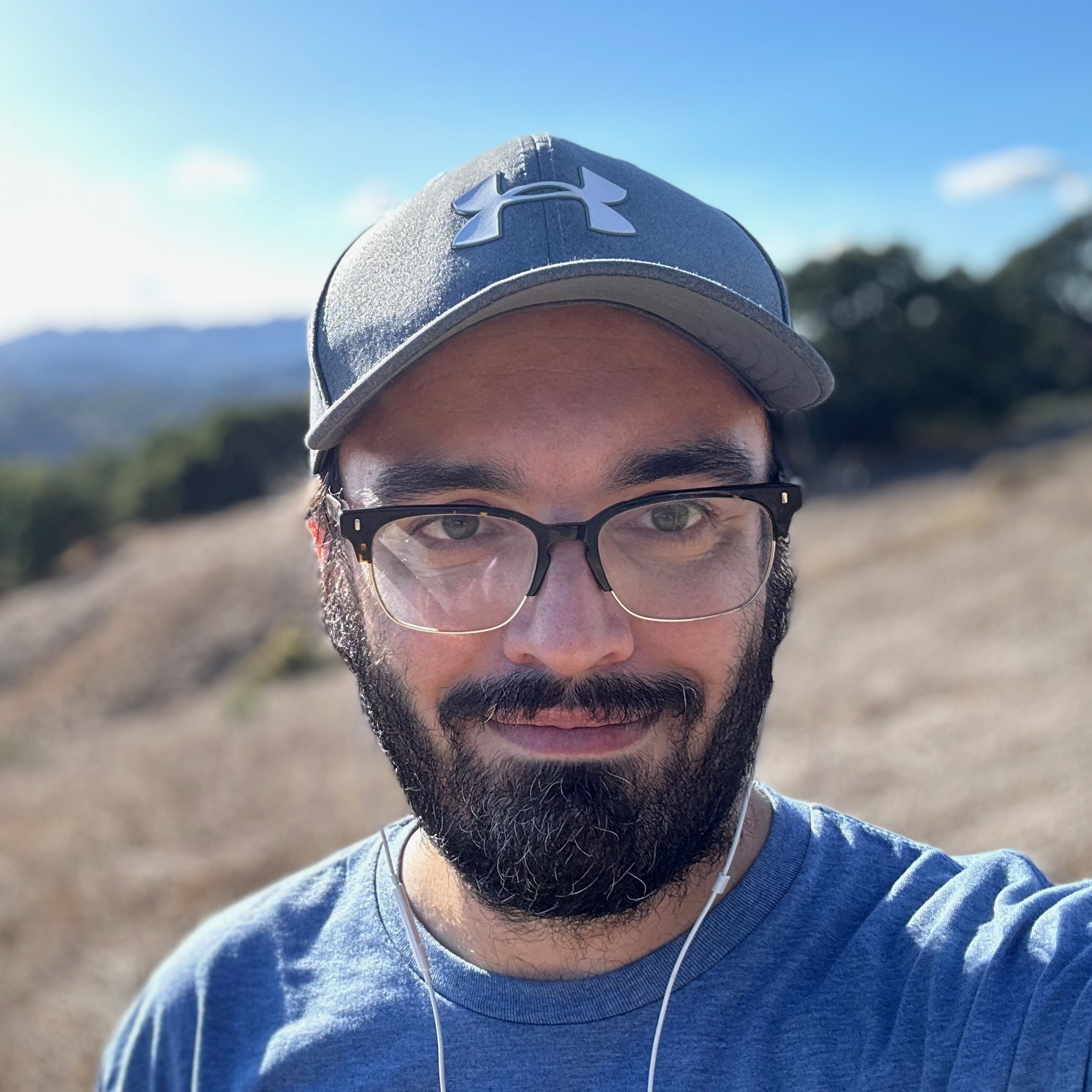 Senior Editor, VR/AR and fitness
Michael is Android Central's resident expert on fitness tech and wearables, with an enthusiast's love of VR tech on the side. After years freelancing for Techradar, Wareable, Windows Central, Digital Trends, and other sites on a variety of tech topics, AC has given him the chance to really dive into the topics he's passionate about. He's also a semi-reformed Apple-to-Android user who loves D&D, Star Wars, and Lord of the Rings.
For wearables, Michael has tested dozens of smartwatches from Garmin, Fitbit, Samsung, Apple, COROS, Polar, Amazfit, and other brands, and will always focus on recommending the best product over the best brand. He's also completed marathons like NYC, SF, Marine Corps, Big Sur, and California International — though he's still trying to break that 4-hour barrier.