Oculus Quest 2 vs Quest 3: What can you get with a new Quest?
The future of VR looks bright.
The Quest 3 is launching this Fall starting at $499, and while it's $200 more than the Quest 2, it offers a smaller build, double the processing power, better controllers, sharper lenses, a higher-resolution display, and automatic room mapping. There won't be any Quest 3-exclusive games for a while but we're expecting plenty of exclusive mixed-reality experiences.
For
40% smaller than Quest 2
Double the processing power
Better lenses and display
Sleeker controllers with improved haptics
Automatic room mapping
Proper IPD adjustment wheel
Against
Higher price
Still uses a cloth head strap
Reportedly the same weight as the Quest 2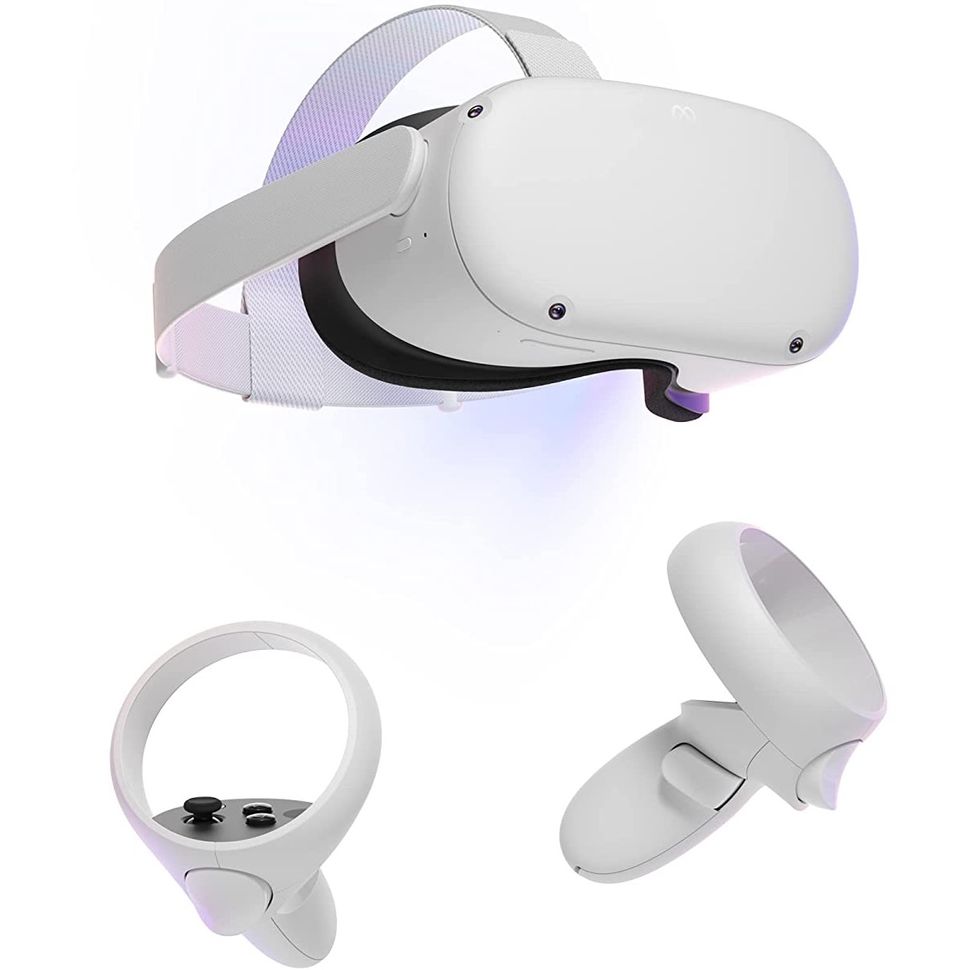 The Quest 2 will continue to live on for another few years at a reduced price of $299 — ironically, the price it initially launched at — strengthening the Quest ecosystem as the most affordable way to get into VR.
For
Still the most affordable VR headset
An amazing library of games
Great room-scale tracking tech
Lots of 3rd party accessories
Plenty of support left
Against
Controllers have deadzones
Cloth strap makes it very front-heavy
Bulkier
Passthrough is low-res and black & white only
Lower-fidelity graphics
It's been nearly three years since we first got our hands on the Oculus Quest 2, a headset that would later become the best-selling VR headset of all time. Now, the Meta Quest 3 is on the way later this fall and, while it's $200 more expensive than the Quest 2, it promises to be a significant upgrade in every way.
But that's not just because the Quest 3 is smaller and potentially more comfortable. It's not just because it's got better controllers and smarter tracking. And it's not just because it's twice as powerful and will blow the lid off what we all expect from standalone VR. It's the culmination of everything put together and the experience Meta has learned over the years how to make a headset that's just plain better.
Quest 2 vs Quest 3: Design and comfort
There's no doubt that both the Quest 2 and Quest 3 share some design DNA. They are both blindingly white, ship with cloth head straps and feature side rails with built-in speakers. Both headsets also pack all of the computing hardware and the battery into a face-mounted display.
But, while they may seem very similar on the surface, a closer look reveals a number of huge changes. First up is the size. Meta was able to bring over the pancake lenses from the Quest Pro — called "pancake" because they're flat compared to older, thicker VR lenses — which means it doesn't need as much space to fit big, bulky old lenses in a headset frame, as it did with the Quest 2.
That makes the Quest 3 40% smaller than the Quest 2. We compiled a side-by-side below that showcases the difference in size based on the Quest 3 video reveal from Mark Zuckerberg and our own photo of the Quest 2. The difference looks pretty substantial, to say the least.
Those new lenses will enable a slightly wider field of view than the Quest 2 — roughly the same as the Quest Pro — which means you can see more of the virtual world while wearing the headset. More importantly, though, these new lenses are crystal clear and no longer have that annoying "sweet spot" that requires users to have to constantly adjust the headset to get the clearest view.
Plus, Meta is going back to analog IPD adjustment. That means, no matter what the distance is between your eyes, you'll be able to fine-tune the spacing with the handy IPD wheel right on the bottom. For folks who have been Questing for a while, that's similar to how the original Quest allowed lens adjustment.
While Meta tells us the Quest 3's weight is similar to the Quest 2, the company seems to be slightly improving weight distribution by using parallel head straps on either side of your head instead of a single strap across the middle. This should help better distribute the weight and hopefully keep it from sliding when a user has long hair.
Some early leaked hands-on impressions suggest that this new strap design is far more comfortable than the one that shipped with the Quest 2 because of better weight distribution.
Meta is retaining the USB-C port and 3.5mm audio port on the Quest 3 but it moved them to better fit the new slimmer headset. The Quest 3's USB-C port is now on the left headstrap arm, which means some of the best Quest 2 head straps will not work on the Quest 3.
Additionally, as you can see in the image below, the connectors for the head straps look to be a slightly different size on the Quest 3 versus the Quest 2. It's entirely possible that the GeekVR Q2 Pro or BoboVR M2 Pro head straps will work with the Quest 3 because they slide onto the rails rather than snap on, but we'll have to wait until we have a Quest 3 in hand to compare.
The front of the Quest 3 looks quite different from the Quest 2, now prominently displaying the cameras in a way that's more obvious to everyone around you. It's not nearly as good-looking or fancy as the Apple Vision Pro's front panel but it does make it more obvious that cameras are looking at the room.
Around the Quest 3, you'll find a whopping six cameras instead of the four cameras on the Quest 2. Four are located in the left and rightmost "pills" on the front, while two additional ones are located on the underside. That's important for accurate tracking of controllers and hands and providing a clear view of the room around you while wearing the headset.
Those cameras are 10x the resolution of the Quest 2's cameras so they should look a lot better. Plus, they provide full-color footage instead of the crummy black & white footage from the Quest 2.
The middle "pill" contains a new IR projector and depth sensor which are crucial for better mixed reality content. We'll cover that in more detail in the section below but know that this enables Meta to automatically map rooms or areas and more accurately track arms and controllers.
Quest 2 vs Quest 3: Graphics, performance, and battery life
Both the Quest 2 and Quest 3 are powered by Qualcomm's dedicated line of Snapdragon XR2 chips, but the Quest 3 is slated to use a much newer chipset than the Quest 2. While we don't know the official name of it yet, it's likely that it'll be called the Snapdragon XR2 Gen 2.
This chipset is said to be based on the Snapdragon 8 Gen 2 which is substantially faster than the XR2 in the Quest 2 by every measure. In fact, benchmarks often don't capture how much faster this chipset is than even last year's Snapdragon 8 Gen 1 for several reasons, but one is more important than the rest: thermals.
The Snapdragon 8 Gen 2 does a fantastic job of keeping cool even while running at full load. Just about every major flagship phone that has shipped in 2023 uses the Snapdragon 8 Gen 2, including the pricey Samsung Galaxy S23 Ultra. This might help put things into perspective if you've used any of the best Android phones that use it.
While Boz confirmed that battery life for the Quest 3 will be about the same as the Quest 2 — meaning between 2-4 hours per charge, depending on what you're doing — the chipset's ability to stay cool will further help Meta get better performance out of it than with the chip in the Quest 2.
Swipe to scroll horizontally
Comparing Quest 2 vs Quest 3 GPUs

| Headset chipset | Quest 2 - Adreno 650 | Quest 3 - Adreno 740 (rumored) |
| --- | --- | --- |
| Process node | 7nm | 4nm |
| GPU base clock | 250 MHz | 680 MHz |
| GPU boost clock | 587 MHz | 719 MHz |
| Memory type | LPDDR4x-2133 | LPDDR5X-4200 |
| Memory bus | 64 bit | 128 bit |
| Memory bandwidth | 44 GB/s | 64 GB/s |
| Execution units (ALU clusters) | 2 | 5 |
| Shading units | 512 | 1,024 |
| FP32 floating point performance | 1.3 TFLOPS | 3.7 TFLOPS |
As you can see from the raw numbers above, the Adreno 740 GPU that's likely to be in the Quest 3 has significantly beefier specs than the Adreno 650 in the Quest 2. If this is the right GPU, the raw performance numbers show that the Quest 3's GPU could be up to 2.8x the speed of the Quest 2's, giving developers significantly more power to work with when making VR games.
GPU performance is important but it's also not the only part of the equation. Things like RAM speed and amount of RAM are important, and slow storage speed can make even the fastest processors feel old. Once we know those numbers, we'll have a better idea of the actual performance of the Quest 3.
Meta says the displays on the Quest 3 are "higher resolution" but has yet to disclose any raw numbers. While we don't expect them to be as high resolution as the Apple Vision Pro's displays — that headset is 7x more expensive than the Quest 3, after all — improving the resolution is an important way to deliver further clarity than just the new lenses will deliver.
As far as we know, this display is still an LCD — like the Quest 2 — not an OLED or QLED display. If that's the case, expect similar color representation and black levels as that of the Quest 2.
At this time, Meta is not allowing developers to make Quest 3-exclusive titles. Meta CTO Andrew Bosworth (Boz) said that the Quest 2 will continue to be supported for the foreseeable future but that we'll eventually see Quest 3-exclusive titles debut.
When the Quest 2 debuted, it took 9 months before we saw the first Quest 2-exclusive title that wouldn't play on the original Oculus Quest. Given that the Quest 2 has sold over 20x the number of units as the original Quest, we're not sure that we'll see exclusive titles make a debut quite as quickly.
But we already know that developers are allowed to target Quest 3 hardware and make games that look and perform better on the newer hardware. That means games like Assassin's Creed VR and Asgard's Wrath 2 will be higher resolution, have more detail, and have smoother performance on Quest 3.
Quest 2 vs Quest 3: Controllers and hand tracking
The Quest 3's controllers are the most radical change yet in a mainline Quest headset. These controllers look a lot like the Quest Pro Touch Pro controllers and are called Touch Plus. Comparatively, the Quest 2's controllers are just called Touch controllers.
As you might guess, that means we're looking at varying levels of tracking sensitivity between these models. Quest 2 Touch controllers represent the lower end, while Quest 3 Touch Plus are an upgrade, and Touch Pro controllers are high-end. Quest 3 can use Touch Plus and Touch Pro controllers, so you can always get the best experience for an additional cost.
The Quest 3's controllers drop the LED ring that surrounds the Quest 2 controllers and puts LEDs all around the controller body itself, instead. The six cameras on the Quest 3's headset can then track those Touch Plus LEDs in a similar way to how the Quest 2 tracks the Touch controllers.
Quest 3 Touch Plus controllers will feel less bulky and won't have a ring to smash into each other if you get them too close. If you've ever done this with Quest 2 Touch controllers while playing Beat Saber, you'll know how bad it can feel.
We expect that Quest 3 Touch Plus controllers will have even more accurate tracking than the Quest 2 Touch controllers for several reasons. Besides the increase in the number of tracking cameras, the Quest 3 also has a depth sensor and an IR projector. If you've ever used an iPhone and have played around with Animoji, you'll know how accurate the combination of IR projector and depth sensor can be.
These two new pieces of technology will be able to track your arms and hands much better than before, leading to both more accurate controller tracking and more accurate hand tracking.
Recent games like Rogue Ascent have proven that hand-tracked games can actually be fun and, given the increase in fidelity we're sure to see with the Quest 3, hand-tracking will be better than ever all across the Quest experience.
Quest 2 vs Quest 3: Mixed reality
Mixed reality will be a headlining feature of the Quest 3, which is very different than what we saw with the Quest 2. As such, Meta has significantly upgraded the cameras and processing abilities of the Quest 3 to deliver a better mixed-reality experience. The Quest 3's cameras are 10x the resolution of the Quest 2 and deliver full color with wide dynamic range.
This means that when you're using the Quest 3, you can clearly see the room you're in so that you can still interact with the real world while playing in the virtual one. That means you can easily drink a cup of coffee, have a conversation with someone in the room, bounce a virtual ball around your physical walls, or even duel your friends in the same room with virtual swords.
By comparison, the Quest 2 only delivers low-resolution, black & white-only video. Quest Pro was the first Quest headset that offered full-color "passthrough video" — which means the headset uses the cameras to show you the room around you without having to take the headset off — but the Quest Pro's video quality left a lot to be desired.
One of the biggest problems with the Quest Pro's video quality was the dynamic range, which means it was unable to give you a visible image of anything bright. Windows were completely blown out and phone and TV screens were almost completely unreadable.
The Quest 3 fixes this by offering up better cameras that present a more phone-like camera quality to them, meaning those bright areas are clearly visible without making dark areas of the room too dark to see.
Additionally, Meta is upgrading its Meta Reality toolkit to take full advantage of the Quest 3's hardware. Meta Reality is a collection of tools that helps the Quest understand what a wall is and how it's different from a floor or a ceiling. Plus, it lets the headset know when a piece of furniture, a person, or a pet gets in your play space.
The Oculus Guardian system is also getting an upgrade on the Quest 3 and can now utilize the new depth sensor and IR projector to automatically scan and map the room around you, according to a leak found by UploadVR. This should reduce — or maybe totally eliminate — the need to set up your room manually within the headset.
Having an IR projector on board also means the Quest 3 can play and track accurately in any lighting conditions, even when it's pitch black in a room. That's because the headset will project its own light that's invisible to the human eye.
Given how Apple has pushed mixed reality with its Vision Pro headset, we expect to continue to see improvements and new things taking shape with the Quest 3.
Quest 2 vs Quest 3: Which Quest is best?
When it comes to technology, newer is almost always better. There's just no getting around it. The Meta Quest 3 is better than the Quest 2 in every single way imaginable, and that gap will only continue to widen as we see more mixed reality experiences and features added to the Quest 3 over time.
The Quest 3 is smaller, more comfortable, has better controllers, better hand tracking, can automatically map a room, see in the dark, should be nearly 3x faster, and has slimmer, clearer lenses than the Quest 2. While the Quest 3 won't have exclusive games at launch, Meta already confirmed the obvious: it'll happen eventually.
If you're just now getting into VR and don't want to spend much, the Quest 2 is still an excellent choice at $299. You'll need to decide between the Quest 2 128 or 256 GB, depending on your needs and budget.
But, if you want the latest and greatest or are excited to upgrade your Quest 2, the Quest 3 will debut at $499 this fall and deliver some unbelievable experiences that can't be had anywhere else.
The Meta Quest 3 is the most advanced standalone VR gaming console ever produced. It's faster, smaller, has more accurate tracking, and can deliver better VR and mixed reality experiences than ever before.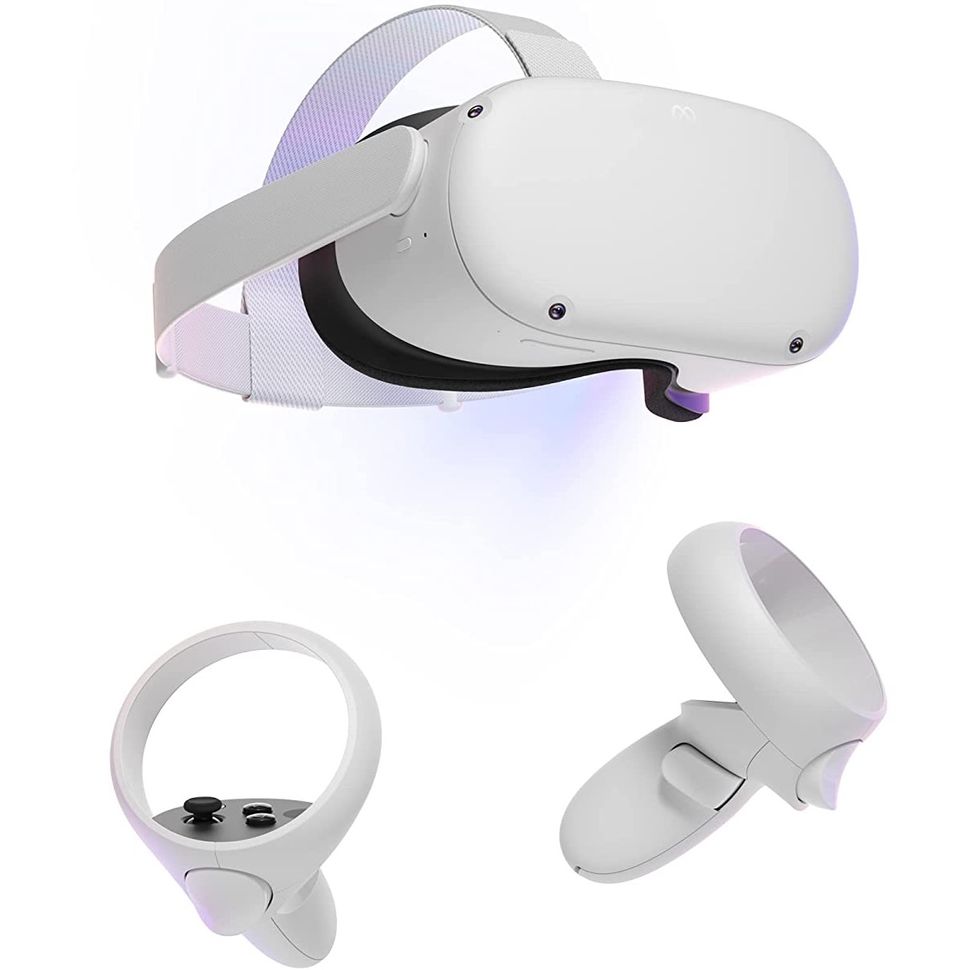 The Quest 2 is finally back to its historically low price, meaning it continues to be the best way to get into VR in an affordable way. Plus, it's already got a massive library of must-play games.
Get the Android Central Newsletter
Instant access to breaking news, the hottest reviews, great deals and helpful tips.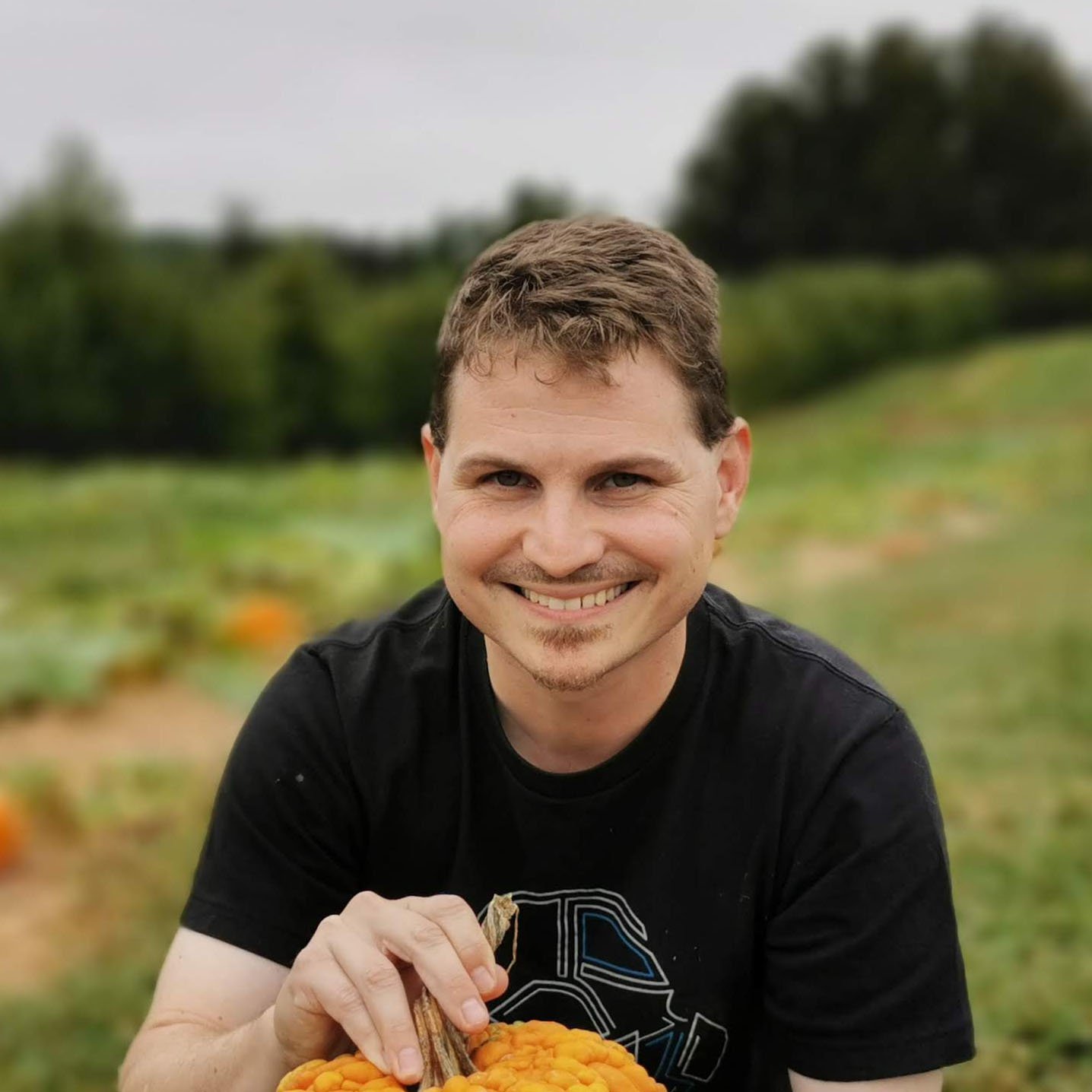 Senior Content Producer — Smartphones & VR
Nick started with DOS and NES and uses those fond memories of floppy disks and cartridges to fuel his opinions on modern tech. Whether it's VR, smart home gadgets, or something else that beeps and boops, he's been writing about it since 2011. Reach him on Twitter or Instagram @Gwanatu