Best Link Cable alternatives for Oculus Quest 2 in 2023
Contributions from
last updated
Aside from the useful but occasionally buggy Air Link, you can find other options than Meta's official Link Cable.
Ever since Meta made wireless PC VR gaming possible on the Quest 2 through Air Link, buying a Link cable has always been optional. You can enjoy 120Hz gaming and better graphics than the standalone headset can natively support. The problem is, this method makes gameplay quality dependent upon your wi-fi network. So you may still want a physical Link cable for the best possible performance.
You can't just hook up any old USB cable to the Oculus Quest 2; it needs to be both long enough to let you move freely in your play area and able to support sufficiently high data transfer speeds to handle all the streaming data that PC VR requires. The official Meta Link Cable is your best option, but it's also quite expensive. That's why we've tested the best Quest 2 Link Cable alternatives to help you enjoy the best possible graphics at a reasonable price.
These are the best Oculus Link cables you can buy
Why you can trust Android Central Our expert reviewers spend hours testing and comparing products and services so you can choose the best for you. Find out more about how we test.
VOKOO 16-foot Oculus Link cable
Staff pick
VOKOO makes a great Link Cable alternative for PCs that don't have a USB Type-C port. This 16-foot cable is long enough to reach across an entire room and then some, making it convenient to play room-scale games without worrying about unplugging your headset. With a USB C 3.2 Gen1 cable standard, it's fast enough for 5Gbps data transfer, and the 90º angle of the USB-C side means the cable will rest flat against the headset.
Meta-tested and approved
On the official Oculus Link support page, Meta says it tested Anker's cable "internally with good results." If that endorsement alone isn't enough, this cable hits the USB 3.0 5Gbps standard for fast data transfer and supports 15W fast charging, so your Quest 2 should remain fully powered despite PC VR's hefty power use. The only real downside is that it's missing a 90-degree USB-C cable head, making motion-intensive games more difficult to play without unplugging your headset.
KIWI Design USB-C Cable for Oculus Quest 2
Coverage and quality
KIWI Design makes many of our favorite affordable accessories for the Quest 2. This cable is USB-C to USB 3.0 with a 90-degree head to plug into the headset. It's only capable of 5Gbps, but that should be all you need for Oculus Link. It's very affordable, too. This is a great, cheap alternative with very few compromises.
Amavasion Oculus Quest Link Cable
Built for comfortable roomscale PC VR
Another 16-foot cable, the Amavasion is a mixed bag. It has a 5Gbps maximum and a limited charging capacity to extend play sessions, though it won't be quite enough to keep your Quest 2 fully charged. But it's also a thinner cable, which will feel lighter and more freeing in VR. And the 90-degree angle of the USB-C port can't be overlooked for convenience.
Amazon Basics USB Type-C to Type-A 3.1 Gen 1 Charger Cable
A two-in-one Link alternative
This USB Type-C to Type-A charger from Amazon's own product line has a max length of only 10 feet. However, what's handy about this is that it can be used to charge multiple devices, has a data transfer rate of up to 10Gbps, and the nylon braiding is guaranteed to withstand a 90-degree bend at least 2,000 times.
CableCreation Active USB 3.0 Extension Cable
Add 16 feet to any Link Cable
USB 3.0 cables usually max out at three meters (or around nine feet) to preserve their high data transfer speeds, but this won't be enough for games where you want to stand up and move far away from your PC. This 16-foot extender will preserve the power transfer and 5Gbps data speeds. This cable only works when paired up with a USB 3.0 to USB-C cable (like Anker's or Amazon's), but it'll also add some decent length to any Link Cable you pick up.
AFUNTA 90 Degree USB C Type C Male to Female Adapter
Make your cable Quest-friendly
Some of the best USB-C cables have straight heads that won't stand up well to jerking left and right. With an adapter attached, your Link Cable will sit perpendicular to the headset, making it less likely to get bent, frayed or otherwise damaged when it inevitably gets jostled around during an intense Beat Saber session. These tiny adapters are USB 3.1-compatible with transfer speeds up to 10Gbps, so they will have no trouble passing through all your data and power.
Skip the cable altogether
Before Air Link, Virtual Desktop gave Oculus Quest superusers a way to sideload PC VR games without any cable. Now, Oculus offers free wireless streaming with similar performance levels, making the paid Virtual Desktop less desirable at first glance. So why still recommend it? Because it gives you more customization and control over your PC's settings than Air Link does. Many users claim VD still runs PC VR games better than Air Link in some areas, such as latency. Plus, Virtual Desktop isn't just for gaming; it lets you watch movies without a TV or use your PC's standard functions in VR while surrounded by cool virtual environments.
What specs do you need in an Oculus Link Cable?
A reliable Quest Link Cable alternative that ticks all the boxes can be hard to come by. Many imitation Link Cables out there are simply faulty and may run the risk of damaging your Quest 2. We've experienced and read plenty of cautionary tales about USB-C heads snapping off inside the Quest 2 port, making it impossible to connect your headset to a PC, let alone charge it — trust us, you don't want that. More commonly and less drastically, you're likely to find cables that only work for a few weeks before they stop connecting your headset to your PC.
We scoured the online stores, forums, and our own supply of hardware to find the best options for those who can't afford Meta's pricey Link Cable, but if you want to look for your own alternatives, or see if the USB-C cable you own now could work, here's what you need to know:
You want a cable rated USB 3.0 or higher. This means that it simultaneously supports 5 Gbps data transfer and 5V charging. You need this data transfer speed to stream the game from your PC to your headset without lag. The power transfer is necessary to keep your headset charged while running more power-intensive PC VR games.
Most fast-charging USB cables with high wattage will have some semblance of data transfer, but you'll often see the number 480Mbps. Unfortunately, this isn't enough for Oculus Link; don't buy one.
The other end of the cable must be USB-C to connect to the headset's charging port. We recommend one that sits at a 90-degree angle, which should make it less likely that head motions will put physical pressure on the cord and damage your headset port.
You want a cable that is at least 10 feet long. Even if you only plan to play PC VR games seated, anything shorter than that could cause you to yank something and damage your PC port — or hurt your neck.
If you have a three or six-foot USB 3.0 to USB-C cable you like, you could use it along with an extension cable, which would solve the problem. Extension cables can cause a slight slowdown in the transfer, but there shouldn't be an issue if it's rated high enough.
What is the best Oculus Link Cable length?
Oculus' official cable is 16 feet (or five meters), allowing for plenty of space to move around in room-scale VR. It's so much more expensive than the other options because it manages to maintain the required high data transfer speed across five meters as a USB-C to USB-C cable. By comparison, most other USB 3.0 cables can't keep up beyond 10 feet.
With that in mind, USB-A cables longer than 10 feet probably won't be able to transfer enough data from a powerful PC without losing some along the way.
This is why we included extension cables on our list. Even if you don't want to build a massively long Oculus Link cable daisy chain, the data transfer should work well enough to play anything you want. Don't get too carried away, though; the longer the cable gets, the more it will extend across a room and dip downwards in the middle. Having too much slack can create a tripping hazard for both you and anyone else who lives with you.
The cord could even get caught on furniture and risk seriously harming your headset, cables, or neck. When that happens, you'd better hope the cable comes out of one of the ports because if they don't, your head or your PC is getting yanked downwards. That's also why you should always velcro strap the cable to the head strap, which can help prevent your USB-C port from being damaged.
Before buying anything, make sure you know whether you plan on doing room-scale VR or not. If not, you'll probably be able to make do with a 10-foot cable like the Anker Powerline Cable. Otherwise, you can try your luck with a 16-foot cable like the VOKOO cable or pair a short cable with the CableCreation Active USB 3.0 Extension Cable for an exceptionally long daisy chain of Link Cables.
How to use your Oculus Link Cable
We hope that our Oculus Link Cable alternatives can meet your needs, but be sure to test the cable as soon as it arrives, so you can return it if the cable (or your PC graphics card) doesn't meet the necessary standards. Here's how to use Oculus Link on the Oculus Quest 2:
On your PC, go to www.oculus.com/setup and click "Download software" under "Oculus Link".
Open the app and click "Install Now."
Turn on your Oculus Quest 2.
Plug your USB cable head into a compatible PC port, then plug the USB-C end into the Quest 2's charging port.
Put on your headset.
You should see a pop-up to access to data. Select Deny. Selecting Allow will cause the cable to disconnect from time to time because Windows is trying to find files, which will interrupt Oculus Link.
You'll then see an option to Enable Oculus Link. Select Enable.
Oculus Link should be all set up and ready to use. If you were unable to connect or your PC games struggled with performance issues, you probably need to update your PC or replace your cable.
If you want more detailed guidance, we have a guide on how to play SteamVR on Quest that explains your three main options: with Air Link, with a Link Cable, or with Virtual Desktop.
If you're encountering random disconnections, make sure to select Deny when the "Allow access to data" pop-up appears after connecting the cable. Selecting "Allow" will cause connection inconsistencies. If you're having other issues, this Oculus Link Cable troubleshooting guide can help you out.
Consider going wireless instead
A hard-wired connection through an Oculus Link Cable will almost always deliver the most reliable visual and technical performance. Still, ditching a physical cable is so freeing and brings back the original appeal of the standalone Quest 2, even when playing demanding PC VR games like Half-Life: Alyx
Air Link lets you wirelessly stream your PC games to your Oculus Quest 2 through your home's Wi-Fi network. It was first introduced as an experimental feature in the v28 Quest 2 update in April 2021, got upgraded in v29 to support a silky-smooth 120Hz refresh rate, and became an official tool with Windows 11 support in the v42 update.
The Quest 2 is the most popular option for SteamVR, above dedicated PC VR headsets, and both Air Link and Virtual Desktop are major reasons why. Air Link is completely free and doesn't suffer from wear and tear the same way a physical cable would, so there's no cost to test it out before shelling out the cash for a cord.
For wireless PC VR on Quest 2 to work well, you'll need the right hardware: a PC with enough processing and graphical power to handle hardcore PC VR games is non-negotiable. If you're having trouble in that area, feel free to check out our list of the best-prebuilt PCs for Oculus Link, which can help you find the right machine and specs to play PC VR.
To go the wireless route through Air Link or Virtual Desktop, you'll also need a router that hits the necessary network speeds and signal strength. A powerful Wi-Fi 6 router should deliver the performance you need since the Snapdragon XR2 supports the standard. Don't bother with Wi-Fi 6E unless you have other devices that would benefit from it.
---
Armed with one of the best Quest 2 Link cables, you'll be able to enjoy games that the standalone headset lacks the power to play. Our guide on the best SteamVR games to play with Oculus Link shows where we recommend you get started, with Half-Life: Alyx and Skyrim as the most obvious starting points.
While the upcoming Meta Quest 3 will also support Air Link and (probably) work with Wi-Fi 6E routers as well, any Link Cable you buy for the Quest 2 should remain compatible with the Quest 3. Both devices charge and import data via the USB-C port, after all.
Get the Android Central Newsletter
Instant access to breaking news, the hottest reviews, great deals and helpful tips.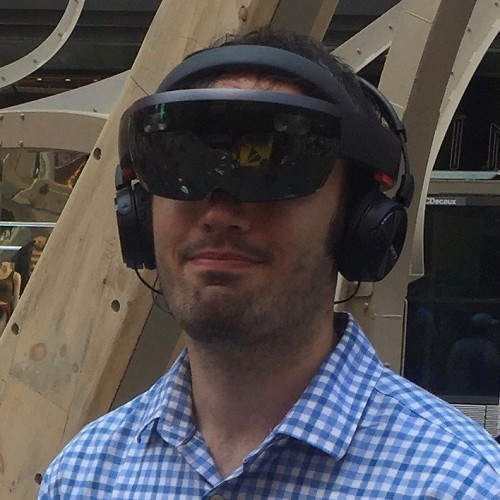 Senior Editor, VR/AR and fitness
Michael spent years freelancing on every tech topic under the sun before settling down on the real exciting stuff: virtual reality, fitness wearables, gaming, and how tech intersects with our world. He's a semi-reformed Apple-to-Android user who loves running, D&D, and Star Wars. Find him on Twitter at @Michael_L_Hicks.