Best USB-C cables 2023
Get the perfect cable for your devices.
Quick menu
1. At a glance
2. Best overall
3. Best cheap cable
4. Best premium cable
5. Best short cable
6. Best durability
7. Best style
8. FAQ
Finding the best USB-C cable for your needs can be challenging, namely because most of us don't really know much about Type-C wires. You might think it's intimidating, but we're here to help you figure out the difference between one USB-C wire and another, what makes a Type-C cable better than the rest, and all the important bits such as wattage, length, and data transfer speeds.
So whether you're trying to juice up one of the best Android phones or connect to your car's Android Auto with a cable, the best USB-C cables that money can buy will be found below.
At a glance
Best overall
1. Anker PowerLine II USB-C Gen 2 Cable
Best overall
Reasons to buy
+
USB 3.1 Gen 2 supports 10Gbps including 4K video
+
E-marked cable compatible with 100W
+
USB-IF Certified
+
Lifetime warranty
+
Affordable
Reasons to avoid
-
Only one color
-
No additional reinforcements for durability
If you want the best specs and high data speeds within a reasonable budget, you want USB 3.1 Gen 2, which can support up to 10Gbps data speeds. This includes 4K video transmission and up to 100W charging speeds. The Anker Powerline II USB-C to USB-C 3.1 Gen 2 Cable can give you exactly that.
This three-foot-long cable from Anker may look bland and unremarkable, but its spec sheet makes this a worthwhile purchase. You can rely on that USB-IF certification for safety, even if it doesn't have the most robust build. As this is an E-Marked wire, you can rest assured that it'll deliver the fastest charging speed with your 60W or 100W USB-C charger.
Anker issues a lifetime warranty with the Powerline II, which is another undeniable plus. Whether you need to charge your smartphone, laptop, or Chromebook, this Type-C wire is the optimal choice. I just wish this cable came in a variety of colors, like the adorable Anker Flow series of USB-C wires.
Best cheap cable
2. Amazon Basics USB Type-C to USB-A 3.1 Gen 2 Cable
Best cheap cable
Reasons to buy
+
USB 3.1 Gen 2 enables 10 Gbps data rates
+
USB-IF Certified
+
USB 3.0 and 2.0 backwards compatibility
+
Two colors
+
Cost effective
Reasons to avoid
-
No QC fast charging
-
Limited to 15W
Amazon Basics caters to the budget side of USB-C cables, and you'd be surprised how decent the brand's offering is. This three-foot-long USB Type-C to USB-A 3.1 Gen 2 Cable comes in two plain shades: black and white.
The Amazon cable support 5V and 3A power output which equals to a 15W charging speed. While you don't get crazy fast charging speeds, transferring files is swift business thanks to USB 3.1 Gen 2 bundles with USB 3.0 and 2.0 backwards compatibility. Impressively, the Amazon Basics C-to-A wire is capable of up to 10 Gbps transfer speeds, and it is USB-IF Certified.
Seeing as USB-A is already pretty outdated, it's okay that you can't use the Amazon Basics cord with monitors, and there are no fancy extras like Qualcomm's QC fast charging tech. Chances are, you'll only use this cable to move media and files to an older device and not for charging purposes. From that perspective, this is a decent basic Type-C to A cable that provides some value for your coin.
Best premium cable
3. Belkin Thunderbolt 3 Cable
Best premium cable
Reasons to buy
+
Three sizes including lengthy 6.5ft option
+
Thunderbolt 3
+
40 Gbps and 100W speeds
+
4K and 5K video output
The Belkin Thunderbolt 3 cable offers super-fast data transfer speeds of up to 40 Gbps, and charging outputs of up to 100W. It connects to Thunderbolt 3 hosts, which isn't something you'll find in your everyday bargain-bin USB-C wires.
Belkin's Thunderbolt 3 USB-C cord boasts High Gloss Polycarbonate connectors, which looks fantastic. You can buy this Type-C cable in 1.6-foot, 2.6-foot, and 6.5-foot lengths. As is the case with most of these awesome wires, you only get a single color model.
The USB-C cable promises to deliver video output in 4K and 5K resolutions. If you need a versatile wire that can juice up your USB-C devices, and also hook up your monitor, the Belkin Thunderbolt 3 is a great choice. If you choose to purchase the 6.5-foot option, be prepared to spend an exorbitant amount of money.
Best short cable
4. Cable Matters USB4 Cable 2.6 ft
Best short cable
Reasons to buy
+
USB 4 with Thunderbolt 4 and 3 included
+
Speedy 40 Gbps data transfer
+
100W charging and 8K video
+
USB-IF Certified
Reasons to avoid
-
Not very long
-
One color option
This unassuming black cable boasts the cutting edge USB 4 spec, so it too can support 40 Gbps data speeds at a fantastic price. Cable Matters also included Thunderbolt 3 and 4 support, as well as backwards compatibility for USB 3.2, 3.1, and 2.0. The wire is also USB-IF Certified.
With such an advanced USB-C wire in your hands, transferring media files or large chunks of data will be reduced to a considerably lower time frame. You can use the Cable Matters USB4 Cable to charge devices at up to 100W speeds, so things like your laptop are sure to top up exceedingly fast.
Cable Matters also added support for 8K and 4K high-res videos. Hook it up with your compatible monitor and enjoy crispy footage with this compact and future-proof cable. Again, this cable only comes in a single hue. If you find the 2.6-foot length to be too short, there is another size option that measures 3.3 feet, but it costs a few more dollars.
Best durability
5. UGREEN 240W USB-C Cable
Best durability
Reasons to buy
+
PD 3.1 with 240W support
+
E-marker chip
+
Six feet is a good length
+
Nylon braid makes it durable
+
Cheap
Reasons to avoid
-
USB 2.0 means dated 480 Mbps transfers
-
Comes in single shade
Looking for something that can handle insane charging speeds without setting your house on fire? Try the UGREEN USB-C Cable that's rated for 240W speeds. This e-marked USB-C cable is resilient in more ways than one, owing to the nylon braiding in its design. Breakage will be a far off dream thanks to such sturdy construction.
You also get Power Delivery 3.1 with this UGREEN cable. This thing can stretch out across six feet of space, allowing you to sit comfortably while topping up your phone. On top of that, it's compatible with so many devices like laptops and tablets.
The one caveat of this cheerfully cheap Type-C cable is its USB 2.0 specification. You won't get higher than 480 Mbps data transfer speeds with USB 2.0. Just like Anker, this USB-C to USB-C cable is also limited to a single colorway.
Best style
6. Anker Powerline+ USB-C to USB-A
Best style
Reasons to buy
+
Available in three feet and six feet lengths
+
Two colors including a stylish red shade
+
5 Gbps data transferring
+
Double-braided nylon exterior
+
Great price
+
Lifetime warranty
Anker has mastered the craft of charging solutions, be it chargers, cables, wireless charging pads, or anything else. I've used the brand's products for years and not one has ever failed me. With the Anker Powerline+ USB-C to USB-A cable, you know you're getting a quality product.
Usually, Anker's products sit in the mid to upper-tier price bracket. Since the Powerline+ USB-C to USB-A cable is an older model, I'm pleased to report that it is delightfully cheap now. You get a heavy-duty double-braided cord available in six feet and three feet measurements. You can get the Anker Powerline+ in a common black and grey color combo, but there's also a second red colorway that is sure to excite you.
Aesthetics aside, this USB 3.0 Type-C to USB-A wire can handle 5 Gbps data transfer speeds and you get Anker's lifetime warranty. You won't get more than 15W charging speeds, but it's still a great cable for the price.
FAQ
What is a USB-C cable?
A USB-C cable is essentially any cable with a 24-pin USB connector developed by the USB Implementers Forum (USB-IF), a foundation that regulates, develops, and advocates for all things USB in the world.
A USB-C cable can be used to deliver power and transfer data to compatible devices that have a Type-C port. This includes phones, tablets, accessories, laptops, monitors, and gaming devices like the Oculus Quest 2. As per the EU's new policy, even iPhones will be required to use USB-C by 2024.
Not all USB-C cables are the same, as the amount of power they can deliver and the speed of data transfer varies. Since the wattage — aka amps multiplied by volts — differs across these cables, not every USB-C wire is compatible with fast charging.
Also, some Type-C wires have a C connector on both ends. This is what we call a USB-C to USB-C cable. Meanwhile, the other sort have your typical USB-A connector on one end and a USB-C connector on the other. Generally speaking, C-to-C cables are faster than USB-C to USB-A cables for charging and data transfer.
Next, you need to know that the length of a Type-C wire is another variable factor. The maximum possible length of a USB-C cable depends on its specifications. I'll explain that in depth below, after you've understood the different specifications found in USB-C cables. Some of them overlap, so let's go over a few things real quick:
How do I choose a USB-C cable?
Because USB-C Power Delivery allows for higher charging speeds, when you're using the best USB-C charger, you should trust your devices with only the best USB-C cables. There's nothing more future-proof than a PD 3.0 wire.
Since it's part of USB 3.1, you know you'll get up to 10 Gbps data transfer speeds. If you're planning on plugging your cable into a 60W USB-C charger or above, a 3A cable won't do. Grab something that has an e-marker chip so you know it can handle up to 100W of power passing through it safely.
Remember, if your USB 3.1 cable is more than one meter long, you won't be able to use all of its features properly. Purchase a USB-C cable that measures one meter or three feet long if you want to tap into your cable's full potential.
When they break, charging cables can fry your device or start a fire. Back in the early days, you had to be extra sure your cables were adequately made. These days, USB-C cables have reached a safe, stable standard (for the most part). So whether you need a USB-A port on the other end or you've gone full USB-C to USB-C, there are great, safe USB-C cables to be had out there without spending an arm and a leg!
Which type of USB-C cable should I choose?
It's hard to go wrong with an Anker cable like the Powerline II, even if it isn't equipped with the latest and greatest specifications like the Cable Matters USB4 Cable. Normal people don't need such an advanced wire, which is why the Anker PowerLine II USB-C to USB-C 3.1 Gen 2 Cable is more than sufficient for all your needs.
Anker's USB-IF Certified cable features USB 3.1 Gen 2, so you get impressive 10 Gbps data transfer speeds and 4K video support. The 100W Type-C cable charges the best Chromebooks at full speed. If you're looking for more colorful options, there's the Anker 643 USB-C to USB-C Cable. However, you'll have to forgo most of the best features of a stellar USB-C wire if you're gunning for style alone.
As USB-C has become the industry standard, having a durable cable you can use for everything is more than convenient; it's an investment. For a more durable wire, grab the Baseus 100W PD USB-C Cable or the 20W USB-C to USB-C cable from UGREEN. Both nylon braided cords are robust and sure to last you many years. Also, they both share that generous six-foot length at such a low price point.
While C-to-A doesn't offer nearly the same speeds C-to-C Power Delivery 3.0 does, it's worth keeping some C-to-A cables around. Most computers and chargers we already own have USB-A ports but might not have USB-C ports.
If you're in the market for one, the Anker Powerline+ USB-C to USB-A Cable is a no-brainer. You get USB 3.0 that delivers fast 5 Gbps data transfers, it comes in two colors, the price is really low, and the entire cord is reinforced with a double-braided nylon exterior.
Get the Android Central Newsletter
Instant access to breaking news, the hottest reviews, great deals and helpful tips.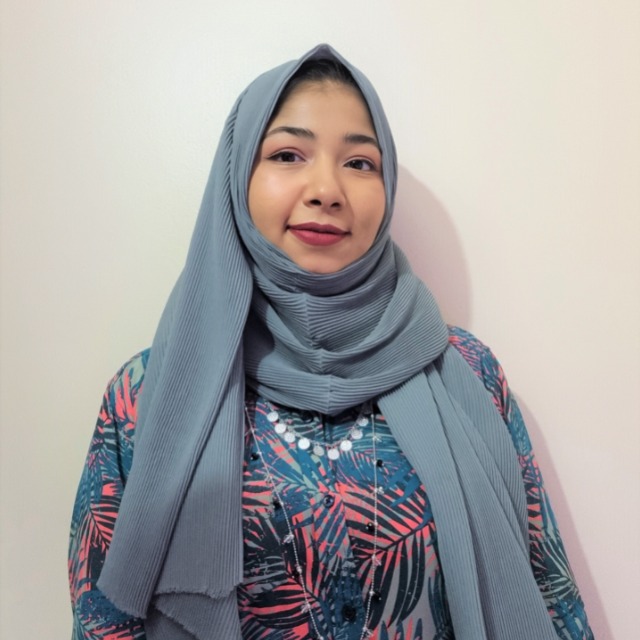 Editor — Accessories, speakers, and tablets
Namerah enjoys geeking out over accessories, gadgets, and all sorts of smart tech. She spends her time guzzling coffee, writing, casual gaming, and cuddling with her furry best friends. Find her on Twitter @NamerahS.