Best Chromebook 2023
Want to hop onto the Chromebook trend? Start here.
Back to school season is here, which means it's a perfect time to invest in one of the best Chromebooks. These simple, versatile laptops can be excellent tools for students and professionals alike, offering reliable performance and battery life in a lightweight package that's easy to throw into a backpack or briefcase.
The tricky thing is that Chromebooks are a massive category. These devices can range from super-durable bricks with barely any features to highly-efficient laptops with convertible designs and vibrant touchscreens display. Which Chromebook is right for you? This guide will help you decide.
We've tested countless Chromebooks over the years, and we can tell you which pick is right for you and why. So whether you're a tech-savvy user or you're shopping for a youngster's first laptop, if you're interested in Chromebooks, you're in the right place.
At a glance
Best overall
Our preferred version:
The best Chromebook you can buy isn't necessarily the most powerful or the most expensive. Instead, it combines many features into a compact body that will appeal to almost all Chromebook users; from novices to experts, students to professionals. With the Acer Chromebook Spin 714 (2022), you're now able to enjoy one of the most performant Chromebooks without paying HP's or ASUS' exorbitant prices.
While the Steam Alpha program has yet to be upgraded with support for 12th Gen Intel processors, we have no doubt that it's only a matter of time before the Spin 714 is added to the list. The currently available configuration is powered by the Intel Core i5-1235U with Iris XE graphics, but Acer plans to add a Core i7 configuration in the near future, giving you even more power, if you need it.
But as opposed to the Spin 713, there's at least one major change that you might not have expected. Instead of needing to remember to bring a stylus with you, the Chromebook Spin 714 (2022) includes one. And unlike the HP Elite Dragonfly, you don't need to worry about magnet strength as the USI stylus is garaged right in front of the bottom keyboard deck.
Best for students
Our preferred version:
If your next laptop is needed to fit in a specific budget while being able to survive your next semester, check out our favorite Chromebook on the market for students, the Lenovo Flex 3i Chromebook. Barely bigger than an 11.6-inch Chromebook, the Flex 3i has the best blend of performance, portability, and price.
The bezels around the Flex 3i's 1920 x 1200 screen are just enough for you to grip when flipping between laptop, stand, and tablet modes. The 12.2-inch touchscreen offers easy split-screening as you spread out your work. You can comfortably type on its backlit keyboard for hours at a time and you'll enjoy serviceable speakers placed just above the keyboard.
This version comes with Intel's N100 processor with 4GB of RAM and 64GB of eMMC storage. Like most of the newer Chromebooks on this list, the Flex 5i comes with two USB 3.1 Type-C ports, two USB-A ports, a full-size HDMI port, as well as a microSD slot for expandable storage, and a headphone jack. You get Wi-Fi 6E for faster, more reliable connectivity — and Bluetooth 5.2, so your headset won't drop out as often — and you'll enjoy a whopping 12 hours of battery life on a single charge.
Best premium pick
Our preferred version:
When the HP Elite Dragonfly Chromebook first hit store shelves back in 2022, we were awestruck by its power, efficiency, and unfortunately, its price. Retailing for around $1,269.99, the Elite Dragonfly Chromebook was prohibitively expensive and the only major problem with an otherwise outstanding laptop. Luckily, with the release of the HP Dragonfly Pro, this issue has been (mostly) resolved.
At $999.99, the new HP Dragonfly Pro is considerably more affordable than the Elite without sacrificing many of its premium specs and features. As we note in our HP Dragonfly Pro review, the laptop "combines performance with elegance", complete with all-day battery life, the ultra-efficient Intel Core i5-1235U chipset, and one of the best haptic trackpads that we've ever used.
It may not look like much from the outside, but flip open the Pro and you'll find a stunning 14-inch display with a 16:10 aspect ratio and 2560 x 1600 resolution. We went so far as to call it the "best-looking screen" we've ever seen on a Chromebook. Of course, $1,000 for a Chromebook still isn't cheap, but if you were waiting for the price of the Elite to drop a few hundred dollars, the HP Dragonfly Pro is the Chromebook for you.
Best for gaming
Our preferred version:
Chromebooks aren't generally the first thing people look for when they're picking out a new gaming system, but the Acer Chromebook 516 GE seeks to change all of that. Thanks to the new expansion of Steam for ChromeOS, gamers are now able to log into their Steam account and access their full library of games directly on their Chromebook, and the Acer 516 GE ensures that they look and play better than ever before.
This laptop boasts a big and vibrant 16-inch display (a rarity among Chromebooks) with a smooth 120Hz refresh rate. There's also a sleek and spacious keyboard with eight backlight color options that can be customized any time in the Settings menu. You also get all of the performance and battery life that we've come to expect from the Acer name, in this case, up to 10 hours on a single charge. This Chromebook doesn't skimp on ports either, as the Acer 516 GE boasts dual USB-C ports, a 2.5G Ethernet jack, an HDMI 2.1 port, and a 3.5mm headphone jack.
As we note in our Acer 516 GE review, of course, everything isn't perfect. There's no touchscreen here, and the laptop doesn't have Thunderbolt support, but if you can get past those few minor issues, you'll get a Chromebook that can handle gaming like the best of them.
Best premium tablet
Our preferred version:
Ever since the original Chromebook Duet debuted back in 2020, this has been one of the best choices for those who want Chrome OS on a tablet. Under the hood, you'll find Qualcomm's Snapdragon 7c Gen 2 chipset, which does wonders to help make the battery last for days. The Duet 5 is rated for up to 15 hours on a single charge, and this Chrome OS tablet doesn't disappoint. But Lenovo took things a step further when it comes to charging, giving the Duet 5 dual USB-C ports, along with support for up to 45W charging speeds. Needless to say, these are very welcome upgrades compared to the original Duet.
Continuing with the versatility mindset, Lenovo again includes both a kickstand and a detachable keyboard case with the Duet 5. The kickstand simply attaches to the back using magnets, but the company took a step back when it comes to the keyboard. In our Duet 5 review, we found that the ribbon cable used by Lenovo is a bit too flimsy for our liking, meaning that using this on your lap may result in a frustrating typing experience.
One area where Lenovo didn't really provide much of an upgrade is in the storage department. The only "upgrade" really is that you can get 128GB of storage with the base configuration, but there still isn't any option for using a microSD card. But at least with the second USB-C port, you can attach an external hard drive if you want to load up some movies or TV shows. It's not the perfect solution, but it's better than nothing.
Best value tablet
Our preferred version:
The original Lenovo Chromebook Duet helped to open the door to other ChromeOS tablets like the HP Chromebook x2 11 and the Lenovo Chromebook Duet 5. However, the Duet was released in 2020, leaving us wondering whether Lenovo would end up releasing a successor of some sort. The Duet 5 is a bit too large with its 13.3-inch display to be considered the "next in line," but that's where the Chromebook Duet 3 comes in.
Just like its partner in crime, the Chromebook Duet 5, the Duet 3 is powered by the Snapdragon 7c Gen 2 compute platform. This results in a battery that lasts for up to 12 hours on a single charge, along with being powerful enough to handle those times when you want to plug into an external display to get work done. Plus, Lenovo improved upon the detachable keyboard and kickstand case, with magnets that are much stronger than its predecessor, while also being quite a bit slimmer.
The only real problem with the Chromebook Duet 3 is a frustrating one. Although it's compatible with USI 2.0, Lenovo is the only company that is currently offering a USI 2.0 stylus, but you'll have to pay separately for it. And while that may not seem like a big deal, your perspective may shift once you learn that the Duet 3 is not compatible with any of the best USI 1.0 pens out there. This is thanks to the type of display that Lenovo integrated into the Duet 3, which looks great, but you'll need to wait a bit longer to use it with the right stylus.
Best for innovation
Our preferred version:
Over the course of 2022, we saw quite a few Chromebooks released that reinvigorated our excitement for ChromeOS on the whole. But it's possible that Framework's last-minute entry into the market with the Laptop Chromebook Edtion ended up as a personal favorite.
From a performance perspective, the Framework doesn't offer anything that you can't find with another Chromebook on this list. However, that's not really the appeal, nor is it the reason why we can't stop using the Framework. Instead, it's the fact that the entire laptop is user-upgradeable, as you can replace everything from the keyboard to the RAM and even the built-in speakers. This immediately sets the Framework apart from the rest of the market, as you are usually limited to being able to upgrade just the storage and maybe the RAM. If something ends up breaking on this Chromebook, you can just get a replacement part directly from Framework and use the easy-to-follow instructions to install it yourself.
Not everything is "perfect" when it comes to the Framework, such as the lack of a touchscreen display and fingerprint scanner. It's also quite pricey. The Laptop Chromebook Edition starts at $999, and when you look at similarly-spec'ed Chromebooks, you'll probably find something with the same power for much less. However, we would argue that the ability to customize, upgrade, and repair the Framework yourself is well worth the price tag.
FAQ
What are the best Chromebooks on the market today?
The beauty of the Chromebook market is that there are so many options to choose from. Our top pick is the Acer Chromebook Spin 714 (2022), as it offers an excellent combination of power and performance. In addition to using Intel's 12th gen chips, the Spin 714 is also one of the few Chromebooks that includes a garaged USI stylus. You'll also find plenty of ports, including HDMI, Thunderbolt 4, and even a headphone jack.
Until the Spin 714 was released, our top pick was the Lenovo Flex 5i Chromebook, which still hits all of the right markets for a laptop, including build quality, performance, battery life, and longevity — all for a very fair price. The only problems with the Flex 5 were surprisingly mediocre battery life, and that the screen is only a 250-nit, 1080p touchscreen.
There are the best Chromebooks, and then there are the best Chromebooks. Without a doubt, the HP Dragonfly Pro is the best of the best, but that also comes at a steep price. With the Dragonfly, you'll enjoy a Chromebook that is not only future-proof but one that will make you feel like you're living in the future. It's the first Chromebook to feature a haptic trackpad, while also offering an incredibly gorgeous design and even a 1,000-nit touchscreen.
How do I pick the best Chromebook?
Chromebooks might get pegged as only being for students and grandparents, but there truly is a Chromebook for everybody these days, whether you're just browsing email and social media, or getting down and dirty with Linux apps and coding IDEs.
While there are a lot of great Chromebook manufacturers out there, the Lenovo and ASUS models seem to go harder and last longer than the competition. That being said, Samsung, Dell, and HP can make some pretty premium Chromebooks as well.
Choosing your Chromebook is slightly different from picking a Windows or Mac laptop due to the standardized, cloud-centric nature of Chrome OS. Because Google controls the software look and update schedule for every Chromebook model, a Chromebook built by Lenovo should act the same as a Chromebook from Dell or Samsung. So what does that mean?
It means you can focus a little less on those core specs and more on what you want to do with the machine you choose. This process may seem slightly out of order, but trust me on this one:
Get one with a touchscreen — a 2-in-1 if you can
Touchscreens may be a luxury for other laptop systems, but on Chromebooks, I consider it a requirement. The touch optimization in Chrome OS is getting better every month, and since most of the Android apps Chromebooks can install via Google Play are optimized for touch, treat yourself to a touchscreen model.
Touchscreen models usually aren't that much more expensive for Chromebooks nowadays — many Chromebook models don't even bother with non-touchscreen versions these days — but if you see a Chromebook that says it's non-touch, walk away and don't look back. It's a beautiful thing to be able to tap on the screen when scrolling through Amazon, and after playing Solitaire on a touchscreen, you'll never go back to using a mouse. Especially when buying a student Chromebook, a touchscreen is imperative for helping younger users adapt from the touchscreen world of tablets to the mouse-and-keyboard banality of laptops.
That touchscreen comes in even handier on 2-in-1 systems; the best form factor I've seen for Chromebooks yet. Being able to prop up your Chromebook in Tent mode for a movie, or fold it flat into Tablet mode for some in-bed browsing while down with the flu is amazing. However, having a 360-degree hinge is excellent for everyday productivity too. You can bend your Chromebook back to more angles when working in awkwardly-lit offices with weird light glare, or propped in your lap at a ballgame because you didn't forget those quarterly expense reports that were due tomorrow, and refuse to skip the game for that.
Decide on the other features you want
Chrome OS is almost entirely the same on every device from a software perspective, which means that standout hardware features become paramount, and figuring out which of those features you want or need in a machine can help narrow the field and steer you to your perfect Chromebook.
As mentioned before, you want a touchscreen Chromebook — a 2-in-1 if you can swing it — but if you tend to do a lot of movie-watching, you may want a high-quality screen or loud, front-facing speakers.
If you're looking to be more productive with many open tabs and multi-window screens, you might want a 3:2 display that's more suited to split-screening, as well as a more powerful processor/memory configuration.
Productivity-minded users should also pay special mind to the port configurations on their prospective Chromebooks, as USB-C starts to replace most other ports on more premium Chromebooks like the Pixelbook while more grounded models keep USB-A ports around alongside new USB-C charging ports.
Families with younger kids — or travelers prone to slips, spills, and accidents — might want to look to the growing number of Chromebooks with military-grade MIL-STD 810G durability or spill-resistant keyboards.
Pick your size
Chromebooks come in a variety of sizes, but they tend to gravitate to four sizes in general:
11.6-inch models are portable and affordable. At their smaller size, their screens can look good, even if they're less than 1080p native resolution — though screen resolution is handled a bit differently on Chrome OS; we'll get to that a little later. Depending on the bezels on the screen, 11.6-inch Chromebooks can either have full-sized keys or slightly shrunken keys, though most manufacturers use full-size keys on 11.6-inch models.
12.3-13.5-inch models are becoming more and more popular, especially with 2-in-1 models like the Lenovo Flex 5 and the Acer Chromebook Spin 713. This screen size allows you to comfortably split-screen windows, enjoy a full-size keyboard, and you've got the room for more powerful components and more battery to power that bigger screen. These are portable but powerful, and I love them.
14-inch models sit at the high margin for the portable category. Still, with thin bezels and proper engineering, these can be almost as portable and manageable as 13-inch laptops with 7-9 hour battery lives. If you need to display your text in a larger font — and yes, Chrome OS has a separate font scale independent of the display zoom — a 14-inch model is your best bet for a productive Chromebook that won't strain your eyes, especially as most 14-inch models start at 1080p.
15.6-inch models are made for desks and dining room tables. I lovingly refer to these as LIMOs — Laptop in model only — because while you can shove them into larger laptop backpacks for a vacation, these Chromebooks aren't made for laps and tray tables. Instead, these are made for a standard office environment where they live stationary lives in peace. They are great for productivity because you can see more at once, but they tend to have shorter battery lives and higher weights, which dissuade them from being dragged around daily.
In general, the bigger the size of your Chromebook, the more you can potentially fit on the screen, but it will also be less portable and shorter in battery life. The smaller it is, the less heavy and (usually) less expensive it will be. Still, smaller models can also suffer from lower resolution screens, though Chrome OS's display zoom and font adjustments can somewhat offset it.
Memory and storage — what do you really need?
RAM — Random Access Memory — is a critical spec for computers of all sizes and shapes; from phones and tablets, to desktops and laptops. It's used by your computer's processor(s) to hold your current tabs, apps, and execute the commands, clicks, and operations that make your Chromebook work.
So how much RAM do I need? 4 GB of RAM in a Chromebook is OK, 8 GB is better, and high-end Chromebooks can come with 16 GB or more, but 4 GB of RAM is enough to run Chrome OS with a couple of apps and a dozen Chrome tabs.
If you're a long-time Windows user — or a long-time computer user of any kind — looking at the storage on most Chromebooks will seem confusing at first because it's not going to sound like enough. Chrome OS is based around cloud storage — Google Drive is integrated directly into the Files app — but local storage is still essential for things like Android apps from Google Play, offline documents, and downloaded music/movies for those horrible Wi-Fi-less flights.
You can also expand the storage on many Chromebooks with an SD or microSD card, but there's no beating proper local storage to start with. 32 GB of storage is workable, but I'd recommend a model with at least 64 GB of storage. Finding 128 GB or more is usually reserved for premium Chromebooks with heftier price tags. However, 64 GB Chromebooks are pretty widely available and offer more than enough storage for some Drive offline syncing and emergency entertainment.
Always check the expiration date!
Chrome OS is developed, managed, and updated by Google for all Chromebooks, but Google doesn't want to be stuck supporting every random budget chipset and driver set forever, so each Chromebook has a shelf life and an expiration date — just like the milk in your fridge. This is the Auto Update Expiration date, and it can be found for every single model on this handy-dandy support page, which you should often check while you're shopping for Chromebooks.
Now, a Chromebook doesn't turn into a pumpkin on its AUE date — assuming your Chromebook lasts three to six years until that date — but it does stop receiving those system updates every Chromebook gets every four to six weeks that contain bug fixes, security patches, and new features. If your Chromebook is still running decently at that time, you're a champ, and with a teeny bit of know-how, you can reformat it to run one of a dozen Linux distros instead.
That said, four-to-six years is a long time for any laptop, and chances are yours will be getting long in the tooth by then. Right now, when shopping, always check the AUE to see how long your Chromebook will get updates. Some Chromebooks have shorter lifetimes than others if they're built on the same platform as a previous Chromebook — AUE is based on the hardware platform, not individual model, which is also why many Chromebooks have the same AUE dates. That's why it's something you'll always want to check before buying, even if the model itself is brand-new.
Get the Android Central Newsletter
Instant access to breaking news, the hottest reviews, great deals and helpful tips.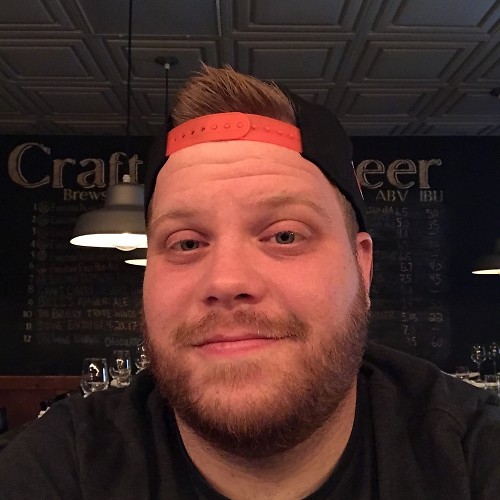 Senior Editor - Chromebooks, tablets, and wearables
Andrew Myrick is a Senior Editor at Android Central. He enjoys everything to do with technology, including tablets, smartphones, and everything in between. Perhaps his favorite past-time is collecting different headphones, even if they all end up in the same drawer.