Best student Chromebooks 2023
The best Chromebooks for the classroom and beyond.
Quick menu
1. At a glance
2. Best overall
3. Best cheap
4. Best performance
5. Best 2-in-1
6. Best battery life
7. Best tablet
8. Others to consider
9. FAQ
Finding the best Chromebooks for students is easier said than done. After all, you have to consider the age of the student and the type of work they'll be completing before you can pick a particular device. Luckily, there are plenty of Chromebooks out there that balance class-ready performance with enough durability to be carried around in an overstuffed backpack.
Student Chromebooks are typically designed to withstand the use and abuse of a classroom full of kids, complete with reinforced hinges, water-resistant keyboards, and enough battery life to last well beyond the confines of a school day. Our overall favorite choice is the Lenovo Flex 5i, due to its refined balance of portability, performance, and bang for the buck.
At a glance
Best overall
Best overall
Reasons to buy
+
USI stylus-compatible
+
Convertible design
+
Backlit keyboard
+
Lightweight and durable
Reasons to avoid
-
Average battery life
-
Frequently sold out
When we're rounding up our list of the best Chromebooks that money can buy, the Acer Chromebook Plus 515 is easily near the front of the pack. This is especially true when we're considering the needs of the modern student, as the Chromebook Plus 5i boasts all the power, sturdy construction, and portability that a young learner could ever want in a laptop.
This new Chromebook comes packed with Intel's 12th Generation i3 Core i3-1215U processor with 8GB of RAM and 128GB of storage. It also features a 15.6-inch display capable of reaching up to 250 nits of brightness. All the while, giving you the best that ChromeOS has to offer thanks to its "Chromebook Plus" moniker.
With this, you'll be able to enjoy the latest and greatest features from Google, such as an improved webcam experience, and Magic Eraser in Google Photos. This also means that you can finally use Photoshop on the web, including Adobe's incredible Generative Fill AI feature.
Last but certainly not least, the Chromebook Plus 515 is set to receive updates until June 2032, which means your high school freshman could be using this laptop well into their college career (and possibly beyond).
Check out our Acer Chromebook Plus 515 review for more info.
Best cheap
2. HP Chromebook 14a-ne0047nr
Best cheap student Chromebook
Reasons to buy
+
Exemplary battery life
+
Surprisingly includes a full-size HDMI port
+
Regularly on sale for less than $300
Reasons to avoid
-
Limited to 4GB RAM and 64GB of storage
-
No fingerprint reader
For some, you might not want (or need) something that boasts a bunch of power and extra features. Instead, the HP Chromebook 14a-ne0047nr might be better suited to you, as it's one of the best cheap Chromebooks out there.
Unsurprisingly, this won't win any awards for performance, as it's only powered by Intel's Celeron N4120 chip. It's also paired with just 4GB of RAM and 64GB of storage, so you won't be able to have a plethora of tabs and windows open.
This is both a blessing and a curse, depending on what it is that you plan on doing. On one hand, if you just need a Chromebook to finish your homework or look at presentations, this will be just fine. But if you think that you'll need something with a bit more "oomph," you might want to look elsewhere on this list.
Best performance
3. Acer Chromebook Spin 714 (2023)
Best performance
Reasons to buy
+
Powered by latest Intel 13th Gen chipset
+
Excellent battery life
+
Convertible design is fantastic
+
Compatible with Chromebook Plus features
Reasons to avoid
-
No included stylus
-
8GB/256GB is the only available configuration
Year in, and year out, the latest version of the Chromebook Spin 714 manages to impress, even if other features are removed. With the 2023 model, Acer opted to ditch the stowable USI pen from its predecessor, which we're rather disappointed to see. On the bright side, you'll still be able to use any of the best USI pens with the 2023 Spin 714, so not all hope is lost.
In terms of performance, what more can you really ask for when Acer includes the Intel Core i5-1335U, which also offers Intel's Iris Xe graphics. Paired with the 1335U is 8GB of RAM and 128GB of storage, which should be plenty, although we do wish Acer would at least offer more storage.
If you're worried that you missed out on the new Chromebook Plus features, don't fret. The Spin 714 (2023) meets all of Google's requirements, and the software was upgraded to include said features with the release of ChromeOS 118.
When you combine all of that with the dual Thunderbolt 4 ports, a convertible 16:10 display, and all-day battery life, you get one of the most complete packages. Toss in the MIL-STD-810H rating, and you can rest easy knowing this Chromebook will last you for years to come.
Best 2-in-1
4. Lenovo Flex 5i Chromebook Plus
Best 2-in-1
Reasons to buy
+
Future-proof specs with Intel's 13th Gen Evo platform
+
Lightweight and portable, even in when you flip the screen back
+
Touchscreen display is vibrant and compatible with USI pens
+
Capable of running Steam and other Linux apps
Reasons to avoid
-
Battery life might not be the best
-
No stylus included
The truth of the matter is that the majority of the best student Chromebooks sport a convertible, 2-in-1 design. However, Lenovo gains an edge here thanks to its use of Intel's latest 13th-generation chip. This makes it more powerful than many of the other options on this list.
One of the problems with some of the other options is that they just don't feel sturdy enough to handle the daily rigors of a student's life. Lenovo managed to solve that issue with the new Flex 5i Chromebook Plus, as the hinge is just about as sturdy as anything else we've tried.
It also helps that Lenovo is relying on a 14-inch, 1920 x 1200, display that can also be used with the best USI pens. Unfortunately, you won't find a faster refresh rate, as that's reserved for the best gaming Chromebooks. Even still, the Flex 5i reaches up to 300 nits of brightness, making it suitable for the classroom or if you're getting some work done on a park bench.
Best battery life
5. ASUS Chromebook Plus CM34 Flip
Best battery life
Reasons to buy
+
Absolutely bonkers battery life
+
360-degree ErgoLift hinge
+
16:10 display is the right move
+
Dual USB-C ports
Reasons to avoid
-
Heavier than larger Chromebooks
-
No fingerprint scanner
-
Only one USB-A port
Rounding out the pack of "traditional" Chromebooks is the new ASUS Chromebook Plus CM34 Flip. What helps separate this from the pack is its incredible battery life, thanks in part to the AMD Ryzen 3 7320C chipset. It's not quite as power-hungry as a comparable Intel SoC but doesn't sacrifice performance.
ASUS claims the Chromebook Plus CM34 Flip can last for up to 13 hours on a single charge, and chances are, you'll be able to squeeze out even more juice. Plus, thanks to the built-in fast charging, you can get an extra 45 minutes of use when charging for just 15 seconds.
Something that we love about many ASUS Chromebooks is the company's ErgoLife hinge. This lifts the bottom portion to create a typing experience that is more comfortable thanks to better ergonomics. With the CM34 Flip, you'll be able to rotate the hinge and use it in different positions such as Tent Mode, or all the way back to use it like a tablet.
There are a couple of downsides to be aware of with the CM34 Flip. Namely, this is a bit heavier compared to some of the other Chromebooks on this list. Not by much, but enough to be something to keep in mind as you'll be carrying it with you all day. The inclusion of just a single USB-A port is also disappointing, but that can be remedied by pairing it with a docking station or USB hub.
Best tablet
Best tablet
Reasons to buy
+
Ultra-bright touchscreen display
+
Detachable kickstand and keyboard included
+
Long-lasting battery life
+
Compatible with the best USI pens
+
Dual USB-C ports
Reasons to avoid
-
Included keyboard is a bit flimsy when using on your lap
-
Not the perfect solution for heavy workloads
There are different configurations available when it comes to the Lenovo Chromebook Duet 5, but we highly recommend going for the 8GB/128GB version when you can find it. This gives the Snapdragon 7c Gen 2 a bit more room to breathe, while handling multi-tasking like a champ.
Alongside the Chromebook Duet 5, Lenovo ships a detachable keyboard and kickstand case, but stops short of including a USI stylus in the box. You'll also get the power of the aforementioned Qualcomm Snapdragon 7c Gen 2 processor, a chipset that's more than capable of handling most educational workloads. The laptop also boasts up to 12 hours of battery life and weighs just 2.2 pounds, making the Duet 5 one of the most versatile and portable Chromebooks of the bunch.
Check out our Lenovo Chromebook Duet 5 review for more info.
Others to consider
Gone are the days when you only had a couple of good Chromebooks to choose from. Because of this, there are a few other options that we wanted to point out that didn't quite make the list above for one reason or another.
The first on this list is a personal favorite, the HP Dragonfly Pro Chromebook. It comes about as close as you can get to being a MacBook running ChromeOS. Not only is the typing experience one of the best, but the haptic trackpad is something I would like to see come to more and more Chromebooks. Unfortunately, with this excellent combination of performance and design, its $999 price tag might be a bit too much.
We also wanted to point out that you should keep an eye out for last-generation Chromebook models. In most instances, these are just as good as the newer versions, without needing to pay the higher price tag. An example of this is with the HP Chromebook x360 14c, as it's practically the same as the Chromebook Plus version, just minus the new logo on the lid, and being $250 less.
FAQ
What makes the best Chromebook for students?
Why you can trust Android Central Our expert reviewers spend hours testing and comparing products and services so you can choose the best for you. Find out more about how we test.
When picking a Chromebook for a student, you may be tempted to go with a non-touch model, but fight this urge! Touchscreen Chromebooks aren't actually much more expensive these days. They are far easier to interact with, especially for students who play educational games or use artistic apps to doodle away their boredom. An included stylus, like the one on the ASUS Chromebook Flip C214 can be great for art apps, but it's alright to skip it if you don't think you need the extra (and easy to lose) piece.
As far as screen size goes, 11.6 inches is the standard size for most Chromebooks, because it's small enough to be easily portable while still being big enough to get your work done on. While 13-14 inch laptops make sense for teachers that stay in one room most of the day, for students lugging laptops between periods, smaller and lighter is better. Of course, quality 14-inch touchscreen Chromebooks will also strain your wallet, but if you want something larger than a standard spiral notebook, head on over to our best Chromebooks guide for those recommendations.
Why use a Chromebook for students in the classroom?
There are several reasons, so many schools use Chromebooks in the classroom, and each one is just as important as the next.
Powered by Google — Google is a household name for technology, and school districts know the company will be around to offer support for the life of the product.
Ease of use — Chrome OS is a lightweight system that's easy to find your way around, even for younger users and parents that aren't tech-savvy.
Security and administration tools — Chrome OS is designed with security at the forefront (since Chromebooks are also aimed at the Enterprise space), and a G Suite administrator can lock things down to meet the needs of a school system's IT policies.
Price — Chromebooks designed for classroom use can be bought in bulk for hundreds of dollars less than other devices like iPads and Windows laptops.
Parents can provide a Chromebook, too Because they are inexpensive and easy to use, parents can provide a Chromebook for a child who isn't in a 1:1 school program or during the summer recess.
School systems are notoriously cash-strapped and understaffed, yet they are responsible for shaping the next generation through their formative years and beyond. School officials have told me that this can be the most frustrating part of their job because sometimes they can't provide teachers and other hands-on educators with the tools they need to teach our children. Because Chromebooks are inexpensive to buy and support, they are a welcome option for frustrated, underfunded school districts.
Chromebooks provide a gateway to everything a student needs to learn and everything a teacher needs to guide them in the classroom. A consumer may take for granted little things, like automatic updates and the ability to sign in to any device and have your profile available, which means more time to dedicate to studies instead of administration.
Chromebooks also work seamlessly with Google's educational software: Google Classroom, G Suite for Education, and even Google's consumer applications like Gmail or Google Keep. With these apps and services, students and teachers can work online or offline, seamlessly syncing with Google's servers.
It's tough to tell if you're working with an app that stores its data in the cloud because the experience is so good, but you'll know it did when you pick up a completely different Chromebook, and everything is just as you left it. This is great for students, allowing them to get back to work after they spill water all over their Chromebook and have to be issued a new one.
Chromebooks and Google's educational application suite are simple to use, well integrated into inexpensive Chromebooks, and are the perfect foundation for education.
Be an expert in 5 minutes
Get the latest news from Android Central, your trusted companion in the world of Android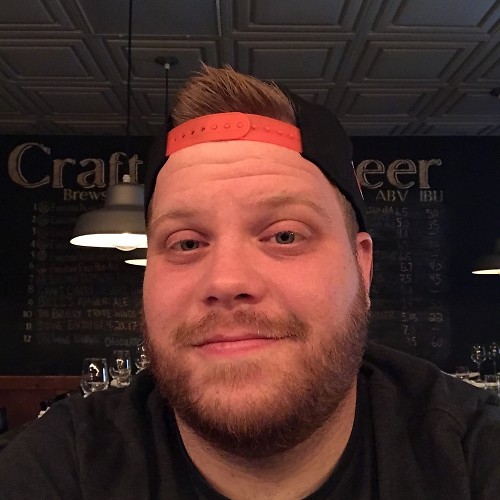 Senior Editor - Chromebooks, tablets, and wearables
Andrew Myrick is a Senior Editor at Android Central. He enjoys everything to do with technology, including tablets, smartphones, and everything in between. Perhaps his favorite past-time is collecting different headphones, even if they all end up in the same drawer.