For the first of its kind, the Acer Chromebook Plus 515 manages to provide an impressive experience, while nailing the basics. It's not the perfect Chromebook, but it's not meant to be. This is the kind of Chromebook that you get if you just need something for day-to-day use while knowing that there's a little more power if you find yourself needing it.
Pros
+

Very affordable

+

Classic Acer design

+

Plenty of power

+

More ports than expected
Cons
-

Uses last year's Intel SoC

-

Not enough base storage for some

-

No Thunderbolt
Why you can trust Android Central Our expert reviewers spend hours testing and comparing products and services so you can choose the best for you. Find out more about how we test.
Potentially lost in the sauce with the onslaught of announcements made in the last week was Google's introduction of the "Chromebook Plus" moniker. Not only is this meant to make it easier to decide what Chromebook to buy, but the tagline also brings a slew of features that you won't find on just any Chromebook out there.
Coming as little surprise, Google made its Chromebook Plus announcement in partnership with the likes of Acer, ASUS, and others. Acer already makes some of our favorite Chromebooks, so we were delighted to spend some time with the all-new Acer Chromebook Plus 515. But things are a bit different compared to some of the other options I've reviewed in recent years.
Disclaimer: This review was made possible by a review unit provided by Acer. The company did not see the contents of the review before publishing.
Acer Chromebook Plus 515: Price & availability
The Acer Chromebook 515 Plus was announced on October 2, 2023, before being released on October 8. Acer is planning to release more configurations, but the first model that is available is priced at $399.
This includes a 12th Gen Intel Core i3-1215U, 8GB of RAM, and 128GB of UFS storage. However, Acer has stated that it plans to release more configurations in the future, including options powered by Intel's 13th Gen Core i7 processor.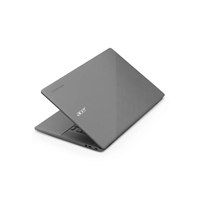 Intel Core i3-1215U | 8GB RAM | 128GB SSD
Until Acer releases more configurations, this is the version of the Chromebook Plus 515 that we'll be recommending. It meets all of the requirements that Google set forth, and actually follows up on them, providing a great experience.
Acer Chromebook Plus 515: What you'll like
The version of the Acer Chromebook Plus 515 that I've been using is the company's "entry-level" model. So, really, I can't help but think that this is about as basic as it gets for a Chromebook Plus device.
Recently, I've been using Chromebooks and laptops with a 13-inch or 14-inch display, so the move to a 15.6-inch screen has been kind of refreshing. Don't expect anything like ultra-fast refresh rates, but it does provide plenty of screen real estate to comfortably work with multiple windows open in split-view.
There's not much to write home about in the design department, as it's another area where Acer gets a lot of things right. The Chromebook Plus 5 has a couple of USB-C ports, a USB-A port, a 3.5mm audio combo jack, and even a full-size HDMI 1.4 port.
The keyboard is flanked by a set of dual upward-facing speakers, that get the job done but won't blow you away. And thanks to the larger keyboard deck, you also get a sizable trackpad that's good, but again, not world-changing.
As we've seen since the 12th Gen Intel chips started rolling out, there's really not much you need to worry about in the way of performance. And with 8GB of RAM, I've yet to get bottle-necked, even with a bunch of different web apps and windows open.
Swipe to scroll horizontally
| Category | Acer Chromebook Plus 515 |
| --- | --- |
| Display | 15.6-inch, 1920 x 1080, 16:9, 250 nits |
| Processor | Intel Core i3-1215U |
| RAM | 8GB |
| Storage | 128GB UFS |
| Connectivity | Bluetooth 5.1, Wi-Fi 6E |
| MicroSD Card Slot | ❌ |
| Camera | 1080p HD w/ privacy shutter and Temporal Noise Reduction |
| Ports | 2x USB-C 3.2 Gen 1, 1x USB-A 3.2 Gen 1, 1x HDMI 1.4, 1x 3.5mm audio combo jack |
| Additional features | Dual speakers, backlit keyboard, 360-degree design, USI Stylus support |
| Battery | 3-cell, 53Wh, up to 10 hours, 50% charge in 30 minutes |
| Dimensions | 14.2 x 9.39 x 0.79-inches |
| Weight | 3.7 pounds |
That said, as soon as the specs were revealed, we knew this was going to be the case, and that's the whole point of the Chromebook Plus 515. There are going to be a few compromises, more on that later, but by and large, it's just going to be a solid experience.
What surprised me more than anything was how this model was able to handle trying to use the web version of Photoshop. Adobe has included many of the most popular tools and features in its web app while also including its Generative Fill AI feature.
It was also interesting to see new branding when you boot the Chromebook Plus 515 for the first time. And after getting teased by it earlier this year, Magic Eraser in the latest version of Google Photos works just as well as if you were to use it on one of the best Android phones.
Acer Chromebook Plus 515: What you won't
There was one "Chromebook Plus" feature that I found myself unable to actually use with this Chromebook from Acer. It's the all-new File Sync feature, which basically lets you access and edit files from Google Drive, but offline. It works slightly differently compared to just making files available for offline use, as it seems to actually back up your entire Google Drive to your Chromebook.
The eagle-eyed among you might be able to see the problem here, at least those who have a lot of data stored in Drive. The 128GB of UFS storage on the Acer Chromebook Plus 515 is simply not enough, so I wasn't able to try this feature out myself.
While it's a nifty feature, in theory, it's not something that I can take advantage of, as I have almost 250GB worth of files in my Drive. I'm not sure if this is a situation of me being in the minority, but even still, it was rather disappointing to learn.
Something else that frustrated me, but I don't really think that Acer is to blame, is actually using the web version of Photoshop. Everything just felt slow. Loading images is fine, but depending on the size, switching between the different tools can take an eternity.
Then, once you can finally go through and make your edits, you'll find yourself waiting until everything is processed. Then, you can save the image to your Chromebook. The reason why I don't put all of the blame on Acer here is because it's basically the same experience on my M2 Max MacBook Pro with 32GB of RAM.
I understand that Photoshop for the web is new, but it's been in beta for a while now. And I'm just hoping that Adobe can speed things up a bit somehow or maybe just give us a more robust version than the one found on the Play Store.
Acer Chromebook Plus 515: The competition
It's pretty clear that the Chromebook market is beginning to shift even more. But what makes this new Chromebook Plus initiative so interesting is that Google is bringing unique software features to older hardware. So, if you picked up the Framework Laptop Chromebook Edition, HP Dragonfly Pro Chromebook, or even Acer's Chromebook Vero 514, you'll get all of the same software features as the Chromebook Plus models.
Of course, those are more expensive than the Chromebook Plus 515, but it's not like you'll be missing out despite spending more money. That being said, in terms of direct competition, Acer is looking to battle it out with the likes of ASUS with its Chromebook Plus CX34, which uses the same chip and is priced at $399 but uses a smaller 14-inch FHD display.
HP and Lenovo are also getting in on the fun with the likes of the HP Chromebook Plus 15.6-inch and the Lenovo Flex 5i Chromebook Plus. However, HP's offering is powered by Intel's Core i3-N305 and is $100 more than the one from Acer. Lenovo might be even more intriguing with its 13th Gen Core i3-1315U and 14-inch touchscreen display.
Acer Chromebook Plus 515: Should you buy it?
You should buy this if...
You want one of the best Chromebooks with a big screen.
You're on a budget
You're excited for the future of what ChromeOS can offer with Google's AI efforts.
You shouldn't buy this if...
You need more storage and want to take advantage of some of the latest features.
You need Thunderbolt or a faster processor.
You're worried about portability.
While I have my gripes about the Acer Chromebook Plus 515, it's really not a bad Chromebook at all. I do wish it had a brighter display, and I also wish that the base configuration was a 13th-generation chip with an NVMe instead of using last year's 12th-gen SoC with UFS storage.
But at $399, this is currently the cheapest model out of the latest crop of Chromebooks, and it does exactly what you would expect. So, as long as you set the right expectations, you won't be disappointed. It will be interesting to see if Acer actually does end up releasing the higher-end configurations to the public or if those will be locked behind enterprise doors where they'll never see the light of day.
That being said, the Chromebook Plus 515 has grown on me to the point that if someone asks me what Chromebook to get, this will probably be my first recommendation. Again, it's all about setting the expectations, and the Chromebook Plus 515 nails a lot of the basics. All the while coming in at less than $400.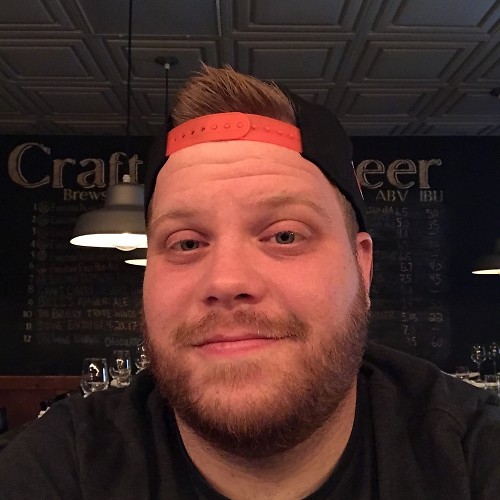 Senior Editor - Chromebooks, tablets, and wearables
Andrew Myrick is a Senior Editor at Android Central. He enjoys everything to do with technology, including tablets, smartphones, and everything in between. Perhaps his favorite past-time is collecting different headphones, even if they all end up in the same drawer.