Best Android tablet 2023
Samsung's Tab S9 series leads the pack.
Quick Menu
1. At a glance
2. Best overall
3. Best premium tablet
4. Best for Pixel fans
5. Best midrange tablet
6. Best cheap tablet
7. Best tablet for students
8. How to choose
9. How we test
10. FAQ
The best Android tablets range from basic couch companions to feature-packed behemoths that could sit next to some of the most powerful laptops on the market. The key to finding a dream device comes down to finding the tablet that works best for you and your needs.
For most folks, the best tablet on the market might just be the new Galaxy Tab S9 from Samsung, but the entire S9 lineup is a triumph, offering exceptional performance delivered by a Snapdragon chip, beautiful displays, and enough durability to handle all of life's ups and downs. The main drawback is that this premium experience comes at a premium price, so if you're trying to save money, check out our guide to the best cheap Android tablets.
At a glance
Best overall
Best overall
Specifications
Display:
11 inches, 1600 x 2560
Processor:
Snapdragon 8 Gen 2
Memory:
8GB RAM, 128 / 256GB storage
Cameras:
13MP AF, 12MP UW front
Dimensions:
165.8 x 254.3 x 5.9mm; 10.01 x 6.53 x 0.23"; 1.1lb
Reasons to buy
+
AMOLED 120Hz display
+
Upgraded S Pen stylus included
+
Snapdragon 8 Gen 2 processor
+
Long battery life
+
First-party detachable keyboard available
+
High-quality quad speakers
Reasons to avoid
-
Expensive if you're only a casual tablet user
The Samsung Galaxy Tab S9 spec sheet leaves little to be desired, with the cutting-edge Snapdragon 8 Gen 2 processor, 8GB of RAM, a microSD slot for expandable storage, and durable battery life. Since it's a Samsung product, you're getting a best-in-class display — coming in at 11 inches with an ultra-smooth 120Hz refresh rate — and a scratch-resistant aluminum build. You also get extras like excellent quad speakers, an in-display fingerprint sensor, and an S Pen stylus included in the box.. Plus, you can attach a keyboard cover to get some work done and then jump into the DeX desktop-style interface for a more laptop-like experience.
Most importantly, Samsung's One UI 5.1.1 software makes multitasking on the Tab S9 remarkably easy. You simply drag your favorite apps from the pinned taskbar onto the display, and the UI automatically splits them into resizable windows or squeezes them into compact pop-up windows. Still, with a starting price of around $799, the Tab S9 isn't exactly cheap, but it's considerably more affordable than the other tablets in the lineup, the S9 Plus and S9 Ultra. And like all of the best Samsung devices out there, the S9 will receive four years of major Android updates along with five years of security updates.
Best premium tablet
Best premium tablet
Specifications
Display:
14.6 inches, 2960x1848 (240 ppi)
Processor:
Snapdragon 8 Gen 2
Memory:
12GB / 16GB RAM; 256GB, 512GB, or 1TB storage
Cameras:
13MP AF + 8MP UW + Flash; 12MP (wide) + 12MP UW front
Dimensions:
12.85" x 8.21" x0.22"; 1.61 lb
Reasons to buy
+
A bezel-less behemoth of a display
+
Up to 16GB of RAM
+
Dual selfie cameras
+
Best model for productivity and multitasking
Reasons to avoid
-
Very expensive
-
Only Graphite color option
-
Possibly too large for some people
-
PWM issues
At 14.6 inches and 1.6 pounds, the Tab S9 Ultra belongs on your desk. Combined with the impressive 90% screen-to-body ratio, the display size makes it the champion for fitting multiple full-sized apps at once; and you can buy a backlit keyboard cover with a trackpad, converting it into a modular laptop.
The downside of its design is that the Tab S9 Ultra's tiny bezels leave you no room to hold it without accidental touches, while also exposing a notch that you'll have to learn to ignore. You essentially have to use it docked, and the official keyboard cover ships separately and costs a healthy amount. Combined with the RAM upgrade, a fully-specced and accessorized Ultra will cost you about the same as a premium laptop.
If that's a problem, you could settle for the also-great Tab S9 (described above). But if you can afford it, or you simply want the most powerful Android tablet on the market regardless of price, you're getting excellent performance and a massive slab for gaming, streaming, and working with the S9 Ultra. You merely have to accept that it's not at all portable. As stated in our Galaxy Tab S9 Ultra review, this is the ultimate tablet and laptop replacement, but its size might prevent it from becoming the ultimate couch companion.
Best for Pixel fans
Best for Pixel fans
Specifications
Display:
10.95-inch LCD, 2560x1600
Processor:
Google Tensor G2
Memory:
8GB LPDDR5 RAM, 128GB or 256GB
Cameras:
8MP front, 8MP rear
Dimensions:
258 x 169 x 8.1mm
Colors:
Porcelain, Hazel, and Rose
Reasons to buy
+
Fluid Pixel experience
+
USI 2.0 support
+
Comes with free Charging Speaker Dock
+
Tensor G2 processor
Reasons to avoid
-
Large bezels aren't for everyone
-
No 3.5mm audio jack
-
No first-party stylus or keyboard options
To call the Google Pixel Tablet highly anticipated would be an understatement. We'd been waiting for Google to get back into the tablet game for years, and although it's far from a dramatic return, the Pixel Tablet certainly doesn't disappoint. It should basically be a perfect tablet for most people (unless you're a gamer), complete with a vibrant display, some excellent battery life, and all the Google software support you could ever ask for. It even comes with a Charging Speaker Dock, a useful little stand that converts your tablet into a smart display.
Now, there are a few quirks with the Pixel Tablet. The bezels, for one, are strangely large, and there's no 3.5mm audio port to help make up for the weak speaker quality. All in all, though, we found the tablet to be sufficiently powerful for most tasks, and if you're a Pixel fan, there's really no reason to skip this device. Holding it in your hands almost feels like you're using an oversized Google Pixel 8, and that's a good thing.
Best midrange tablet
Best midrange tablet
Specifications
Display:
11.2-inch 120Hz, 2560 x 1536
Processor:
MediaTek Kompanio 1300T
Memory:
4-6GB RAM, 128 GB storage, microSD slot
Cameras:
13MP rear, 8MP front
Dimensions:
263.66 x 166.67 x 6.8mm, 1.05lb
Reasons to buy
+
Bright 2K display
+
Loud stereo speakers
+
Premium look and feel
+
Long battery life
+
Includes Precision Pen 3
Reasons to avoid
-
The detachable keyboard is sold separately
-
Still needs a bit of software polish
The best Android tablet for most people tends to come from Samsung or Amazon, but don't sleep on Lenovo, which makes a series of stock Android tablets for premium and budget shoppers. Unlike the mediocre 1st-gen Pro, the 2nd-gen model has reliable performance, comparable to the more expensive Galaxy Tab S7 FE if you buy the 6GB model. Equally important, the gorgeous display hits 267 ppi, 120Hz, and 600 nits, all comparable to the Galaxy Tab S9 in quality. Its battery life reliably reaches well above double-digit hours, and the quad JBL speakers give excellent audio quality for streaming and gaming.
Unlike Lenovo tablets of the past, the Tab P11 Pro Gen 2 has two promised OS updates to Android 14, giving it much more longevity even if it can't quite compete with a Samsung tablet in this area. Lenovo's stock Android software isn't anything special compared to Samsung's One UI software, but it does give you some unique features for streaming: A Google TV Entertainment Space that organizes your favorite shows across all your logged-in streaming services and the Kids Space software catered to younger users.
Best cheap tablet
Best cheap tablet
Specifications
Display:
10.5-inches, 1920 x 1200
Processor:
Unisoc Tiger T618
Storage:
32GB / 64GB / 128GB
Cameras:
8MP rear, 5MP front
Dimensions:
246.8 x 161.9 x 6.9mm, 508g
Colors:
Gray, Silver, Pink Gold
Reasons to buy
+
Super affordable
+
Lightweight and stylish
+
Long-lasting battery
+
Stereo speakers
+
MicroSD card slot
Reasons to avoid
-
Missing out on S Pen support
-
Built-in storage limited to 128GB
If you're looking to buy a tablet for the first time and don't have any stringent needs, the Galaxy Tab A series is an excellent option for a fraction of the Tab S9's cost. While you won't be blown away by its specs or features, the Tab A still manages to offer a metal body. And unlike Amazon's Fire Tablets, it has a fully functional version of Android with Google services like the Play Store, so you can download any apps you want.
The Galaxy Tab A8 is a great option for those in the market looking for an entry-level tablet that offers a traditional Android experience. The smaller display and overall design make the Tab A8 extremely portable and comfortable to hold in one hand while still being large enough to consume media from streaming services like Netflix, YouTube, Hulu, and Disney+.
Best tablet for students
6. Amazon Fire HD 10 Tablet
Best tablet for students
Specifications
Display:
10.1 inches, 1920x1200 (224 ppi)
Processor:
8-core 2.0 GHZ
Memory:
3GB RAM 32 / 64GB storage
Cameras:
5MP rear, 5MP front
Battery:
lasts up to 13 hours
Dimensions:
9.69 x 6.49 x 0.34 inches, 15.29 oz
Colors:
Black, Ocean, Lilac
Reasons to buy
+
Exceptional value for this size
+
Solid display
+
Amazon's apps get the basics done
+
Fun color options available
Reasons to avoid
-
No access to Google Play apps
-
Cheap-feeling plastic body
-
No official water resistance
The Amazon Fire HD 10 is one of those deals that's almost too good to pass up if you're after a device with a large screen and a smaller price tag. As our review noted, it's the best Android tablet under $200, giving you all the basics — from watching movies and TV shows, to browsing and playing casual games — on a larger-than-average slab.
This device won't replace a desktop or laptop computer, but it is the perfect portable productivity machine for students on the go. With a steady keyboard and Microsoft apps, it's great to take notes in class or do a little research in the library. Plus, it is much lighter than a traditional laptop or larger tablet.
The big caveat to keep in mind with an Amazon Fire Tablet is that you don't get the Google Play Store or Google's great apps and services. Instead, you'll rely on the Amazon App Store, which has a dramatically more limited app selection. But for this price, that's an OK trade-off for most people, especially for students on a budget.
How to choose
There are a lot of factors that go into deciding whether the best Android tablet is right for you. Price is likely the most important factor, but that also ties into the value of a tablet. For example, just because the Galaxy Tab S8 Ultra is the most expensive Android tablet doesn't necessarily mean that it's the absolute best. There are plenty of great tablets that will work for your needs but won't break the bank.
Size is another important factor, but this also depends on what it is that you're trying to accomplish by purchasing a new tablet. If you just want a lightweight media consumption device that's not your laptop, then devices larger than 10 inches might not be right for you. But if you are planning to get some work done away from your desk or the office, then a tablet with a larger screen will be the better fit.
With those two factors taken into consideration, you'll want to look at other features such as battery life, screen resolution, camera quality, and design. There's also the question of the "intangibles." Does the tablet include a stylus? Is there a detachable keyboard available? Is that included? What about cases? Are case options limited to first-party options, or are there a bunch of third-party solutions to pick from? These are all questions we consider when performing our reviews, along with determining which Android tablet is "the best."
How we test
Along with the questions and factors that we outlined above, when it comes to reviewing and testing these devices, we try to take into account every other possible detail. For example, we look at the build quality and durability of different tablets that come across our desks, short of doing actual bend tests.
Because we'll be looking at these screens for long periods of time, we want to know the same things as you, including if you can actually see the tablet under direct sunlight. How does the latest Netflix hit look, and what about HDR or Dolby Atmos compatibility? Speakers are another big thing with tablets since you shouldn't always have to reach for a pair of headphones if you're watching a movie.
And circling back, there are the aforementioned "intangibles" to consider, such as determining whether you can actually use a tablet as a laptop replacement of sorts, depending on the model. Plus, there's the whole question of battery life, as you don't want to end up with a tablet that can't even make it through the latest Marvel movie without needing some juice. All of these factors play an important role in making our final determination and providing a score for the review.
FAQ
Which of the best Android tablets should you buy?
Why you can trust Android Central Our expert reviewers spend hours testing and comparing products and services so you can choose the best for you. Find out more about how we test.
Picking a quality Android tablet typically boils down to either Samsung or Amazon models. Samsung dominates the premium and mid-range tablet market while competing with Amazon via its cheaper, budget A-models. So when weighing the best Android tablet for you, specifically, start with Samsung unless you don't have much money to spend.
In terms of the "best" without regard to money, it's a toss-up between the three Tab S9 models. The 11-inch Galaxy Tab S9 is the best mainstream pick, coming in lighter, brighter, and more affordable than its larger siblings while sporting the same flagship Snapdragon chip. It even has the longest battery life of the bunch at about 15 hours.
Then again, you might want to consider the Galaxy Tab S9+ instead. You'll trade in the S8's basic LCD panel for a 12.4-inch AMOLED, giving you richer colors, deeper blacks, and more screen space for fitting in multiple apps at once. It also has a shorter S Pen latency at just 2.8ms, so short that you'll feel like you're writing on actual paper. Though more expensive and less comfortable to hold, the Tab S9+ display justifies the upgrade.
The Galaxy Tab S9 Ultra measures a massive 14.6 inches and 1.6 pounds with tiny bezels, making it wholly unsuitable for casual streaming in bed, but perfect as a laptop replacement using Samsung DeX mode. It's the Android equivalent of the iPad Pro, with the price and power to match. If you want an Android tablet with more than 8GB of RAM, this is your best (and only) choice.
Dropping into the mid-range category, the Galaxy Tab S9 FE provides the same display size and battery as the S9+ for about half the price, if you can stomach some performance downgrades.
But for true affordability and value, you'll want to look at Amazon's catalog, starting with Amazon's Fire HD 8. The specs are nothing to write home about, but performance is surprisingly good, and you get a great media consumption device for a highly competitive price. The only catch? The Fire HD 8 runs Amazon's Fire OS rather than a more typical Android build, meaning you'll need to download apps from Amazon's app store rather than Google's.
Is getting a tablet worth it?
This is a question only you can really answer, but a better question might be "what do I want or need a tablet for?" If you're looking to replace an aging laptop with a tablet, there aren't as many options available, and instead, you might be better suited with a great Chromebook.
Determining what it is that you're planning on using the tablet for is the first step of the equation. Because if you don't have an actual use case for the device, then it'll likely end up just gathering dust.
But the great thing about tablets, regardless of the price, is that they can solve a lot of different problems and come in a bunch of different software flavors. If you're entrenched in the Amazon Alexa ecosystem, then a Fire tablet might be better suited for your needs. Then there's Google's Pixel tablet which arrived in 2023 offering users something different with the included dock. And if you're a fan of the "stock" Android experience, this might be the perfect tablet for you.
What is the difference between Cellular and Wi-Fi tablets
Most of the time, there are no major differences when purchasing a tablet with cellular service compared to a Wi-Fi version. In some instances, there might be a slight weight difference, along with the addition of a SIM card slot, but the overall design and functionality will remain the same.
Instead, the difference between these tablets comes down to whether you want to have an "always-connected" device, or if you're fine relying on Wi-Fi connections. The former allows you to have a constant internet connection but comes at the cost of an additional line of data (read: higher monthly bill). Cellular tablets also have a tendency to suffer a bit in the battery life department since they're always trying to find a suitable network connection.
As for Wi-Fi tablets, you might not think that there's much of a cost to consider, but something to keep in mind is when you want to use the tablet and aren't within range of a Wi-Fi network. In that case, you'll need to use your phone's built-in portable hotspot, but that's not a feature immediately available on every cell phone plan. Going this route will also result in your phone's battery draining much quicker than normal, along with potentially eating up your mobile data allotment.
Be an expert in 5 minutes
Get the latest news from Android Central, your trusted companion in the world of Android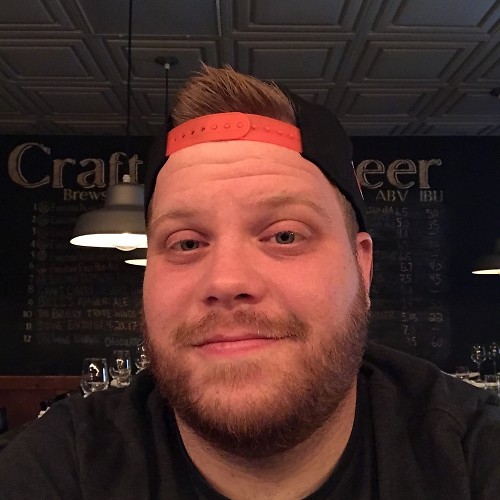 Senior Editor - Chromebooks, tablets, and wearables
Andrew Myrick is a Senior Editor at Android Central. He enjoys everything to do with technology, including tablets, smartphones, and everything in between. Perhaps his favorite past-time is collecting different headphones, even if they all end up in the same drawer.