It's tough to recommend a device that costs so much, especially when there are better ways to spend your money. But Samsung has a winner on its hands, as the Galaxy Tab S9 Ultra retains the title of best Android tablet, regardless of what your budget is. If you have the money, this is the ultimate tablet and laptop replacement. Samsung continues to lead the way in this space, even if all of the "exciting" upgrades were saved for the baby Galaxy Tab S9.
Pros
+

The best and most powerful Android tablet available

+

The huge screen is great for work and play

+

The same level of power as the Galaxy S23 Ultra or Z Fold 5

+

S Pen is still included in the box

+

IP68 water and dust resistant
Cons
-

Still really expensive

-

Galaxy Tab S8 Ultra accessories don't work with the Tab S9 Ultra

-

Samsung's display is a nightmare for PWM

-

Lacks cellular connectivity
Why you can trust Android Central Our expert reviewers spend hours testing and comparing products and services so you can choose the best for you. Find out more about how we test.
After Samsung unveiled the Galaxy S23 series earlier this year, sans any tablet announcements, I was surprised to see the Tab S9 lineup announced alongside the Galaxy Z Fold 5 and Flip 5. A lot of this is because the Tab S8 Ultra was already pretty much the perfect tablet, save for a few annoyances that have been remedied in subsequent software updates.
That being said, I'm a sucker for big-screen tablets, so I couldn't wait to get my hands on the Galaxy Tab S9 Ultra. The idea of being able to use a tablet for everything from playing games or watching videos to using it as a desktop replacement is what I enjoy the most. And while some pretty impressive tablets have been released since the Tab S8 Ultra hit the market, I couldn't wait to see what Samsung had up its sleeve this time.
On the surface, there aren't many upgrades, but we'll dive a bit deeper to see if Samsung has done enough to warrant spending your hard-earned cash on the most expensive Android tablet.
Samsung Galaxy Tab S9 Ultra: Price and availability
Much like its predecessor, there are three different configurations to pick from when deciding on which version of the Galaxy Tab S9 Ultra to get. The base model comes with 12GB of RAM and 256GB of expandable storage and comes in at $1,199. If you want to double the internal storage, it'll set you back $1,319 while retaining the same 12GB of RAM. And if you want the most RAM and storage found in an Android tablet today, it'll cost an eye-watering $1,619 for 1TB of storage and 16GB of RAM.
Unlike the Galaxy Tab S8 Ultra, this year's Tab S9 Ultra comes in either Graphite or Beige, and there are no limitations on storage or RAM depending on what color you pick. All of these models are currently available from your favorite retailers, whether it be online or in stores.
Samsung Galaxy Tab S9 Ultra: What I like
Something you'll quickly notice is that there is a lot of overlap between the Tab S9 Ultra and its predecessor. That's simply due to the fact that there are only a few differences between the two. This starts from the massive 14.6-inch laptop-like Dynamic AMOLED display, complete with its 120Hz variable refresh rate.
Swipe to scroll horizontally
| Category | Samsung Galaxy Tab S9 Ultra |
| --- | --- |
| Display | 14.6-inch Super AMOLED (120Hz), 2960 x 1848 |
| Chipset | Qualcomm Snapdragon 8 Gen 2 for Galaxy |
| Memory | 12GB / 16GB |
| Storage | 256GB, 512GB, or 1TB (expandable via microSD) |
| Front Cameras | 12MP (wide) + 12MP UW |
| Rear Cameras | 13MP AF + 8MP UW + Flash |
| Battery | 11,200mAh Li-Ion with 45W Fast Charging |
| Audio | Quad Speakers + Dolby Atmos |
| Biometrics | Face Unlock, on-display fingerprint sensor |
| Connectivity | WiFi 6E (6GHz), Bluetooth 5.3 |
| S Pen | ✔️ (2.8ms latency) |
| microSD card slot | ✔️ (up to 1TB) |
| 3.5mm headphone jack | 🚫 |
| Water resistance | IP68 |
| Dimensions | 12.85" x 8.21" x 0.22" |
| Weight | 1.61 lb |
| Colors | Graphite, Beige |
| Software | One UI 5.1 (based on Android 13) |
Simply put, this thing is not only massive, but it's absolutely stunning to look at, provided that you don't suffer from PWM like my colleague Nick Sutrich, but more on that later. I've been using the Galaxy Tab S9 Ultra for the past couple of weeks and I keep finding different reasons to pick it up and use it.
The screen gets more than bright enough, even if you're sitting in the passenger seat on your way home from vacation on a sunny day. If anything, it's a bit too bright, even if you dim the screen all the way down as to not disturb your partner after they've fallen asleep, but you want to finish a level on a game that you started.
When it comes to processing power, the Snapdragon 8 Gen 2 for Galaxy is at the helm, so there's really no surprise to see a boost in performance. The real story of this latest chipset is in efficiency, which is important for those who plan on using the Tab S9 Ultra with the Book Cover Keyboard as a laptop replacement. I've been pleasantly surprised to be able to leave the tablet in my backpack, only to find that there's still plenty of juice to head to the coffee shop.
I've been slowly getting back into the world of emulation thanks to my affinity for the Steam Deck, ROG Ally, and other gaming handheld devices. So what better way to put the Tab S9 Ultra to the test than trying to see what this beast can handle? On the bright side, I haven't run into any issues loading up some favorites from the N64 and even the PS1.
The only trouble I've run into was when I try loading up Legend of Zelda: Tears of the Kingdom in Yuzu. I'm able to make it through the beginning of the game, but I'm met with a few crashes shortly after that, making me go back and tinker around with the graphical settings. Unfortunately, I haven't been able to get a stable 30fps, but I chalk that up to Yuzu for Android still being in early development and don't really put the onus on the Tab S9 Ultra.
Samsung Galaxy Tab S9 Ultra: A true laptop replacement
I'm a sucker for a good tablet, and there's been a bit of a renaissance in the Android tablet space over the past year. Google, OnePlus, and even Amazon have released some incredible tablets, but none of them have really been able to dethrone the Galaxy Tab S8 lineup. It probably doesn't come as a surprise, but I don't think Samsung has anything to worry about from any other company besides Apple in this space.
My reason for this way of thinking comes simply comes down to Samsung DeX. Using the Tab S9 Ultra with the "traditional" Android interface is fine, but it's definitely pretty comical. It's an instant reminder that Android wasn't designed with larger displays in mind, let alone one that's as massive as what Samsung has included with its flagship tablet.
Because of this, I spend about 90% of the time in DeX mode, even if the keyboard cover isn't connected. Windowed apps just make more sense when using this screen, and it's a more enjoyable experience unless you're watching YouTube or Netflix or just want to use an app in full-screen.
Samsung has also been making little tweaks here and there to improve the overall experience, such as improving the taskbar to show controls that you want to see and hide the ones that you don't. But with the keyboard attached, it really does feel like a regular laptop, albeit an extremely expensive one.
Samsung Galaxy Tab S9 Ultra: What I don't like
Frankly, the Galaxy Tab S9 Ultra isn't the tablet that the majority of people should consider if they want the best Android tablet. For one, the 14.6-inch screen is rather unwieldy, unless you are using it as a laptop replacement. And using it as a "regular" tablet is comical, with the caveat of this being incredible as a note-taking device or drawing tablet.
Then there's the question of price, as the Tab S9 Ultra starts at $1,199 and goes up to more than $1,600. For the base model price, you could grab the Pixel Tablet, Pixel 7 Pro, and have money left over for some other accessories like a stylus and cases for both your phone and tablet. Even better, you could grab the Pixel 7 and one of the best Chromebooks, like the Acer Chromebook Spin 714. Putting it simply, you're better off looking for other solutions if you have the money and are looking for a laptop replacement.
I would also be remiss if I didn't make mention the PWM or Pulse Width Modulation issues that plague many of the best Android phones and tablets. For the unaware, here's Nick's explanation on the matter:
---
"If you've ever been looking at your phone late at night and wondered why your eyeballs ache, it's probably not because you're tired. As most modern phone screens dim, they flash more and more often, resulting in your eyeballs perceiving the display as getting dimmer.
The reality is that your display likely isn't "dimming" at all — not the way you would expect an old incandescent lightbulb to. Instead, your phone is flickering between the brightest the LED diodes can get and the darkest they can get, usually at a rate of hundreds of times per second."
---
While I don't suffer from these problems, that doesn't mean it doesn't exist, meaning that even a subset of users can't enjoy devices like the Tab S9 Ultra, Galaxy Z Fold 5, and other devices. So keep that in mind if you have been experiencing issues with your devices, as it might be the display itself.
The last complaint I have with the Tab S9 Ultra is something that I've already covered. Samsung introduced the Book Cover Keyboard with last year's Tab S8 Ultra, and I'm extremely disappointed to find that I can't just use the same keyboard with the new tablet. And it's all because the rear camera module was slightly altered, meaning that I can't take advantage of the built-in kickstand of the case.
Even if I find a different way to prop up the Tab S9 Ultra, I'm immediately prompted with a warning message letting me know that "the connected keyboard isn't designed for this tablet, so you may get unexpected results." It's simply stupid that you should have to spend another $350 just because of some minor design changes, turning last year's keyboard cover into e-waste for no reason.
Samsung Galaxy Tab S9 Ultra: The competition
The stiffest and most obvious competition to the Galaxy Tab S9 Ultra is Apple's 12.9-inch iPad Pro. Of course, Samsung gets the nod with the larger display and using AMOLED as opposed to mini LED. But the iPad Pro is unrivaled in terms of performance, and with iPadOS 17, Apple is seemingly working out the annoyances of Stage Manager to offer a multi-windowed experience. On the other hand, Samsung offers a microSD card slot, so unless you really want 16GB of RAM, you can get away with 256GB of storage and just add your own additional storage after the fact.
From there, the only competition in the "flagship" Android tablet space comes from Lenovo, of all companies, with its Lenovo Tab Extreme. Currently, this isn't available for purchase, but it features a 14.5-inch display, along with 12GB of RAM, and 256GB of storage, and Lenovo even includes a new keyboard and stylus. We're currently reviewing the Tab Extreme and will provide a more concise comparison once that review is complete.
Samsung Galaxy Tab S9 Ultra: Should you buy it?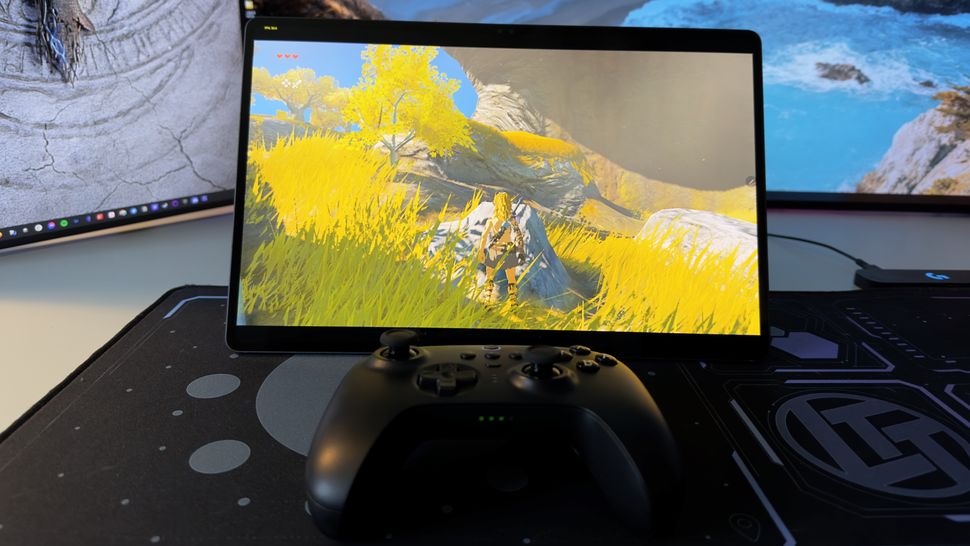 You should buy this if:
You're looking for the most powerful and performant Android tablet.
You want an Android tablet that doubles as a laptop.
You already have (or plan to get) other Samsung devices.
You shouldn't buy this if:
You're on a budget.
You need a laptop, as there are better options for less.
You don't plan on using this with Samsung DeX.
You want a tablet with cellular connectivity.
I'm kind of in a weird spot when it comes to the Galaxy Tab S9 Ultra. On the one hand, I plan on using this for the foreseeable future when I'm not checking out new Chromebooks or other tablets. It's a powerhouse of a device that can pull double-duty as a laptop when I want to go sit in a coffee shop or if I want to have another screen for my desktop PC at home.
But the reality is that the majority of people are going to be better suited with either the Galaxy Tab S9 or the Tab S9 Plus. For one, both of those devices are much less expensive than the Ultra while offering most of the same experience. Samsung even offers keyboard cases, and you'll still find the S Pen in the box, so you won't lose anything but screen size with those smaller devices.
That being said, if you're someone who really wants the most powerful Android tablet that money can buy, then you'll be more than satisfied with the Tab S9 Ultra. Just be prepared to empty your wallet for it and a keyboard case.
Samsung Galaxy Tab S9 Ultra
Mammoth screen, even better performance
There's a lot to like about the Galaxy Tab S9 Ultra, from its 14.6-inch display to the various software features such as Samsung DeX. But at this price, you're probably better off looking for a Chromebook or "regular" laptop and saving some money.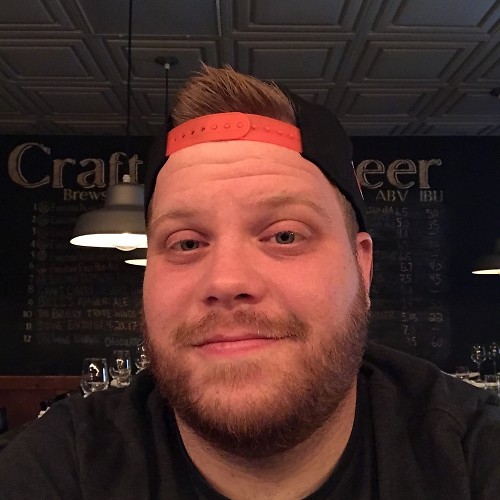 Senior Editor - Chromebooks, tablets, and wearables
Andrew Myrick is a Senior Editor at Android Central. He enjoys everything to do with technology, including tablets, smartphones, and everything in between. Perhaps his favorite past-time is collecting different headphones, even if they all end up in the same drawer.
Unless you like carrying a small flat screen TV with you everywhere you go, I recommend the Tab S9+....I have it and it's more than enough and if you have something to trade in much cheaper! YMMV

Reply