The Samsung Galaxy Z Fold 5 is the best large foldable phone you can buy today. It's got the best-built hardware, the best-designed software, and the widest accessory support. But, even with all the improvements, it's hard to be as excited for what feels like a largely iterative upgrade at a time when the foldable revolution is unfolding.
Pros
+

The best performance and battery life

+

Two different-sized displays

+

Multitasking has never been better

+

Good cameras

+

Wide compatibility with chargers and accessories

+

Years of promised software support
Cons
-

Very high price

-

Display crease is still visible

-

No dust resistance

-

Cameras should have been better

-

Displays flicker at all brightness levels
Why you can trust Android Central Our expert reviewers spend hours testing and comparing products and services so you can choose the best for you. Find out more about how we test.
As you might expect from the usual annual update schedule, the Galaxy Z Fold 5 is a better, faster, thinner, and more efficient phone than the Z Fold 4. The new hinge design allows it to fold completely flat — previous generations folded into a wedge shape — and that makes the phone 2mm thinner overall and several grams lighter. It's a notable difference, especially if you've already been using a Fold.
It's also got the fastest processor with the most consistent performance in any foldable phone, and its new brighter displays will almost certainly amaze you in any light. So long as you're not sensitive to Samsung's flickering displays like I am, of course. Plus, the phone launches with a new S Pen case that finally solves the problem of where to store the S Pen on a large foldable.
This year, it feels like the only real problem is that Samsung seems to be coasting on its success. Sure, the cameras are a little better, and the hinge should hopefully keep the Fold 5 from randomly breaking like the Fold 4 did, but why didn't Samsung do more work to get rid of the crease? And why does an $1,800 phone still have the cameras of a $700 phone? It's nitpicky, but at this price, I think it makes sense to be.
Is it worth your money? Is it worth upgrading from an older Z Fold? We've got the answer.
About this review
I've been using the Cream colorway of the Samsung Galaxy Z Fold 5 since July 26, 2023, on the T-Mobile network in North Carolina, U.S.
Since starting the review, there have been no updates to the software. My review Z Fold 5 was running Samsung One UI 5.1.1 (built on Android 13) with the May 2023 security patch.
Samsung provided the Z Fold 5 review unit to Android Central.
I typically use the Backdrops app for my wallpapers, which can be downloaded for free on the Google Play Store.
Samsung Galaxy Z Fold 5: Price and availability
Preorders for the Galaxy Z Fold 5 began on July 26, 2023, and the device is available from August 11, 2023, on all major U.S. carriers, unlocked, and internationally.
Samsung sells the Galaxy Z Fold 5 for $1,799 unlocked in the U.S. and offers the usual suite of trade-in deals to help reduce the price. U.S. carriers and retail outlets like Best Buy also offer similar deals, as well. The best Galaxy Z Fold 5 deals often reduce the price by about half with a trade-in.
The Samsung Galaxy Z Fold 5 ships in three colorway choices: Icy Blue, Phantom Black, and Cream. If you order from Samsung.com, you're also able to choose from Gray or Blue colorways.
Samsung Galaxy Z Fold 5: Design
Design summary
From a surface level, the Fold 5 looks identical to the Fold 4. That quickly changes the moment you hold its thinner, lighter chassis though. It's clear this form factor is the best design on the market at the moment, even with the weird aspect ratio
This year, Samsung introduced the biggest change to the Galaxy Z Fold series' form factor since the big Fold 2 redesign. The hinge now folds completely flat when the phone is closed, making it feel a lot more elegant than ever before. Previous Galaxy Z Fold phones all folded into a wedge shape.
This makes the phone 2.4mm thinner — plus it's an even 13.4mm excluding the camera hump — and it's even 10g lighter than the Fold 4 (18g lighter than the Fold 3).
Those numbers may not mean much to you, which is why pictures can be so helpful.
It's amazing just how much thinner the phone feels when compared to the Z Fold 4. When unfolded, however, there's no difference between the Galaxy Z Fold 4 and the Z Fold 5.
That might be disappointing for some people, especially folks who were hoping Samsung would go a little wider this year.
Swipe to scroll horizontally
| Category | Samsung Galaxy Z Fold 5 |
| --- | --- |
| Display | 7.6-inch Dynamic AMOLED 2x, LTPO (1-120Hz), 2176 x 1812 resolution, 21.6:18, 374 ppi, 1,750 nits peak brightness |
| Cover display | 6.2-inch Dynamic AMOLED 2x, LTPO (48-120Hz), 2316 x 904, 23.1:9, 402 ppi, 1,750 nits peak brightness |
| Chipset | Snapdragon 8 Gen 2 for Galaxy |
| Protection | Armor Aluminum frame, Gorilla Glass Victus 2 (cover display), PET screen protector (inner display), IPX8 water and dust resistance |
| Memory | 12GB |
| Storage | 256GB, 512GB, or 1TB |
| Rear Camera 1 (main camera) | 50MP, ƒ/1.8, 1.0μm, 85-degree FoV, OIS |
| Rear Camera 2 (ultra-wide camera) | 12MP, ƒ/2.2, 1.12μm, 123-degree FoV (ultra-wide) |
| Rear Camera 3 (telephoto camera) | 10MP, ƒ/2.4, 1.0μm, 3x optical zoom, OIS |
| Cover Camera | 10MP, ƒ/2.2, 1.22μm, 80-degree FOV |
| Inside Camera | 4MP, ƒ/1.8, 2.0μm, 80-degree FOV |
| Battery | 4,400mAh (dual 2,200mAh batteries) |
| Charging | 25W wired charging, 10-15W wireless charging 2.0, 4.5W reverse wireless charging |
| Weight | 252 grams |
| Dimensions (folded) | 6.1 x 2.64 x 0.53 in |
| Dimensions (unfolded) | 6.1 x 5.11 x 0.24 in |
| Colors | Icy Blue, Phantom Black, Cream |
| Samsung.com exclusive colors | Gray, Blue |
But, while the Google Pixel Fold might be a nicer phone to use tablet apps on or watch movies without having to rotate your phone, Samsung's weirdly tall ratio actually works better for the current state of apps on Android.
Case in point, Google had to highlight apps specifically rebuilt with tablet UIs, and the company doesn't offer users on the Pixel Fold to force apps to fill the entire screen. Meanwhile, Samsung's form factor plays nicer with annoying apps that are built for portrait mode only, and Samsung offers ways for users to scale those apps to better fit its more portrait-like inner display.
Plus, Samsung has been working with app developers to continue to optimize for this form factor. Instagram, for instance, just launched a new tablet UI, seemingly made specifically for Samsung's Galaxy Z Fold series. It's likely we'll see this UI roll out to other large foldable like the Pixel Fold in the near future, but until then, it's exclusive to the Z Fold line.
Plus, the Z Fold 5's form factor is far better for mobile gaming while using a controller. That's great since the Snapdragon 8 Gen 2 chip inside is an absolute beast, which I'll cover at length in the performance section below.
This thing is a wonder to use with the best game controllers like the GameSir X2 USB-C model. I've been gaming with this controller on the Fold 3 and Fold 4 for the past two years, and it works just as well with the Fold 5. There's really nothing like playing games on the big screen, and this is simply a joy to behold.
While the camera sensors haven't changed at all, the camera island moved around just a tad bit, which may annoy anyone who is coming from a Z Fold 4 since you'll need to buy a new case. The lenses now protrude slightly more, and the LED flash is to the right of the island instead of being a part of it at the bottom as it was on the Fold 4. In other words, it's just enough change to ensure cases don't work between generations.
Samsung Galaxy Z Fold 5: Displays
Display summary
The displays on the Fold 5 are identical to the Fold 4's with the exception of a 200 nit brightness increase. The large inner display still comes with a pre-installed PET screen protector and is very shiny outdoors.
This display is simultaneously more vision-friendly thanks to the addition of more accessibility options, but folks sensitive to flickering lights or displays will have an even harder time using this due to the slow flicker rate and high brightness.
Last year, Samsung slightly widened the displays and shortened the height of its largest foldable, the Fold 4. This year, no such thing is being done. These are the exact same display sizes and ratios despite the changes to the outer frame.
But that doesn't mean there isn't some kind of upgrade. This year with the Z Fold 5, you will have less trouble seeing the display outdoors, even in direct sunlight. That's thanks to a notable jump in brightness for both cover and inner screens, both of which now emit the same level of brightness as the Galaxy S23 Ultra — 1,750 nits.
Now, that number comes with a caveat. The actual sustained brightness level during high brightness mode (HBM) is only 1,200 nits, meaning the phone will only jump up to 1,750 nits for very brief periods of time, and even then, only some individual pixels will ever achieve this brightness level.
Samsung calls this technology Vision Booster, and it's simultaneously one of the best and one of the worst display technologies ever made for a mobile phone. The positive side is that the display can get extremely bright when it needs to. It's at least 200 nits brighter than the Fold 4, making a huge difference when using the phone outside.
But it's definitely worth noting that the same PET (plastic) screen protector from the Fold 4 is also used on the inner folding display of the Fold 5. I'm not personally bothered by this material, but a number of folks on our staff find that it feels gross to touch.
PET is a lot more reflective than glass, so, despite the brightness increase, the inner display is harder to see in direct sunlight than the cover display.
Display comfort
Samsung displays are a fascinating paradox in and of themselves. Often considered the best displays on the market, the visual quality of a Samsung OLED is simply unmatched in every metric. This thing looks incredible in any light, and part of that is down to how Vision Booster works, as I previously described.
But the negative side is that this display is horrible for anyone sensitive to flickering lights or displays. At 100% brightness — even with the "extra brightness" setting enabled — the display modulates at a near-100% rate despite only using a 240Hz frequency.
This type of flickering isn't even remotely close to adhering to the IEEE PAR 1789 standard for light flicker. There's a reason these types of standards exist and it's pretty awful to see Samsung ignoring it so flagrantly.
At high brightness levels, Samsung should be utilizing DC dimming to control brightness. Instead, the company chooses to flicker its displays at a rate of 240 times per second to fool your eyes into thinking it's dimmer than it actually is. To say this is insane doesn't even cover how terrible this is for human eyes and brains.
I captured the video below with the Fold 5 set at 100% brightness. At 100% brightness, there should be little to no flicker at all on an OLED display. Unfortunately, for those of us sensitive to flickering lights, this phone is almost completely unusable unless you're able to use glasses that help mitigate sensitivity.
Displays that use PWM dimming should be emitting near-actual 100% brightness when that slider is brought up to the maximum setting, yet, that's not what Samsung is doing here.
These flicker rates are nearly identical between the Z Fold 4 and Fold 5. The difference is that the maximum brightness level is higher. Therefore, your eyes are now exposed to even harsher flashing conditions because the phone is flickering between zero brightness and extremely high brightness several times per second.
This is particularly problematic for anyone who enjoys sitting in bed reading their phone at night. I don't fully blame the Fold 4 for making me sensitive to flickering displays — some of that is likely genetic predisposition — but I have little doubt that the months I spent reading books in bed with the Fold 4 at low brightness levels is what eventually caused me to be as sensitive to flicker as I am today.
All these issues with display flicker fly in the face of many of the company's other vision-friendly display modes, including many accessibility settings for colorblind users. One newer setting reduces contrast ratio and color gamut, and it even greys the text to help reduce eye strain.
The usual range of display warmth options help for reading the phone around bedtime, and this can be easily scheduled to automatically warm the display color at sunset. Plus, Samsung has the "extra dim" setting that reduces the white point on the display to further help reduce eye strain for some individuals.
I just wish they had a flicker-reduction setting.
Samsung Galaxy Z Fold 5: Slim S Pen case
Slim S Pen case summary
The new Slim S Pen Case is the biggest upgrade you'll find with this year's phone. It's an extra $100 but it's very much worth it if you're an S Pen fan. It's nice and large, yet, it doesn't protrude from the back of the phone like last year's case did.
It's without any sarcasm that I say the new Slim S Pen and its accompanying case is my favorite upgrade over last year. To be clear, I never had an issue with the large S Pen or the massive protrusion its holster made on the official Samsung Standing Case for the Fold 4. But I understand anyone who couldn't stand it, and without a doubt, this is one of the biggest improvements I've ever seen from Samsung going from one generation to the next.
The Slim S Pen case I got for review from Samsung is the most boring color it could have possibly been, especially given how great the other color combinations are. That blue/lime combo, in particular, is an incredible throwback to Galaxy Note phones of yore and makes me think someone at Samsung still thinks it's fun to make phones.
Samsung says the new Slim S Pen and case are 27% slimmer, but those numbers simply don't do the difference justice. The new S Pen is 4.35mm in diameter compared to 7.7mm for the S Pen Fold Edition.
Surprisingly, this doesn't make the pen feel like the flimsy piece of junk that ships inside the Galaxy S23 Ultra. Instead, it's a good size that's easy to write with. It's the perfect compromise between portability and usability.
Image 1 of 4
But the real story here is the case it ships with. Because the new Slim S Pen has flat sides, it can pop into the channel on the accompanying case and nearly disappear into the back of the phone.
Comparing the two is night and day. The new case has a small protrusion on the back where the S Pen sits. If I were just showing this to someone in person for the first time, I wouldn't even mention that it sticks out a bit. It's simply not noticeable.
The old one, on the other hand, is a literal phone size 8mm bump on the back.
Samsung Galaxy Z Fold 5: Performance and battery life
Performance and battery life summary
Samsung absolutely nailed both battery life and performance with this phone. It easily lasts into the second day on a single charge and the performance never falters, even when playing graphically-intense games for long periods of time. Plus, it doesn't even get hot.
Few processor upgrades feel as impressive as the Snapdragon 8 Gen 2 inside the Fold 5. In addition to camera improvements, as detailed below, the 8 Gen 2 runs roughly 30% faster than the 8+ Gen 1 in the Fold 4. Impressively enough, it even stays cooler than that phone and doesn't throttle significantly even after 30-minute gaming sessions.
I ran my usual series of tests, including playing games like Fortnite, Minecraft, and Genshin Impact for at least 30 minutes at a time while using Samsung's PerfZ tool to monitor framerate, CPU/GPU use, and device temperature. Even when I had the phone in the Slim S Pen Case above, it never rose above 107 degrees Fahrenheit (~41 degrees Celsius).
Because of this excellent temperature rating, I found that even games like Genshin Impact don't see a significant reduction in frame rate over time. When playing Genshin, I run the game at maximum visual settings.
Every play session started off being locked at 60 FPS, and I never saw the frame rate drop below 52 FPS. Even then, it was only a short moment at that rate. Then it rose again to around a stable 55-56 FPS for longer sessions. By comparison, the Fold 4 would also begin at 60 FPS each time but would drop into the low 40s after about 20 minutes.
And, as I've come to expect from phones running the Snapdragon 8 Gen 2, the Z Fold 5's battery life is nothing but excellent. Most days ended with around 50% battery life remaining, and I never saw the phone drop below 30%, even on a heavy-use day.
Samsung Galaxy Z Fold 5: Software
Software summary
No company makes better foldable phone software than Samsung. Even with the handful of small improvements this year, Samsung is miles ahead of the competition.
Samsung makes the best software for foldable phones. It's not even close, and it makes switching to any other foldable feel like a chore. Yes, that even includes the fan favorite Google Pixel Fold with all its tailor-built additions to the Pixel experience in Android.
Headliner features for the Z Fold 5 this year include two new multitasking features and some general improvements or tweaks for existing features. The list isn't exactly exciting, but even with so few improvements over last year's phone, it proves just how far ahead of everyone else Samsung really is.
Last year, Samsung introduced the taskbar on the large inner display. This year, Samsung is improving that bar in two ways: more recent app icons and two-handed drag-and-drop.
The two additional recent app icons in the taskbar are my personal favorite new addition, as it makes switching between apps completely effortless. It's less likely that you'll switch back further than four apps most of the time, so this number makes sense.
Recent apps only show up in the bar so long as they're not already docked permanently, which means that everything you are normally using is just a tap or swipe away. There's almost no need to ever go back to the home screen because of all these additions, and it makes using the Z Fold 5 feel more like using a laptop or desktop than ever.
Two-handed drag-and-drop is great for those times when running apps in split screen isn't possible (or doesn't make sense). With one hand, you can long-press on an image or bit of text then, with the other hand, swap between apps you want to drop that content into.
I'm not sure why you can't just drop the content on an app icon and have it move over the same way, but I imagine Samsung has a good reason for it. Regardless, this is definitely a niche feature but one that makes Samsung's software feel incredibly smart and well-designed.
Samsung Galaxy Z Fold 5: Cameras
Camera summary
The Galaxy Z Fold 5's camera has been marginally improved over the Z Fold 4's, but the improvements just don't feel like enough for an $1,800 phone in 2023. Thankfully, video recording quality is excellent and overall photo quality still feels good enough in most cases.
If you were hoping that 2023 would be the year Samsung's Galaxy Z Fold would see a massive camera improvement, it's time to taper those expectations. A lot.
Just as Samsung retained the Fold 2's cameras on the Fold 3, the Fold 5 uses the same cameras as the Fold 4. More than likely, the big camera upgrade will happen next year. Maybe. Probably.
With that said, Samsung did make some notable improvements in the Fold 5's camera experience thanks to the upgraded Snapdragon 8 Gen 2 processor inside. Extra processing power plus a smarter image signal processor (ISP) means that Samsung can utilize AI now more than ever, resulting in cleaner and clearer pictures than can be achieved with the same camera sensors on the Z Fold 4.
If you want to see a detailed breakdown of each camera and what sorts of differences you can expect, my Samsung Galaxy Z Fold 5 camera review will tell you everything you need to know. Everyone else who just wants a high-level overview of what you can expect from this camera, keep scrolling.
Samsung's upgraded processing algorithm and that new ISP means that lower light photos will look more detailed than on the Z Fold 4. It's not a substantial upgrade — this is the same camera sensor, after all — but it's impressive just how much more detail can be pulled out of an image when the software isn't going overboard on processing out all the detail noise in the shot.
This enhanced detail can be seen on all cameras on the phone, especially the front-facing camera on the cover screen. Samsung tends to prefer prioritizing the brightness of the subject (that's you) in front-facing camera photos, which can be really good in dark environments.
Image 1 of 6
In very bright environments, however, this extra brightness isn't always welcome as it tends to overexpose the background and create some funny blooming artifacts, as displayed in the brighter photo samples above.
Samsung also improved the telephoto detail a bit, although it doesn't provide as much detail as the Pixel Fold can. This makes sense since the Z Fold 5 has a 3x optical lens while the Pixel Fold has a 5x optical lens. There's just only so much you can do to bend physics, even when AI is involved.
Image 1 of 6
Samsung has, historically, had the best video recording capabilities on its Android devices for a very long time. When comparing the Z Fold 5 to other foldables like the Pixel Fold, it quickly becomes obvious that nothing is different here.
Unfortunately, there's no real difference in video recording quality between the Z Fold 4 and Fold 5. Again, it's hard to top the best, but it was surprising to see no improvements at all. The Z Fold 5 captures better overall video compared to the Pixel Fold in any light.
But, as with pictures, the Pixel Fold can zoom in further and produce better detail than the Z Fold 5. For video, however, this only applies to zoom levels beyond 3x.
Samsung Galaxy Z Fold 5: Competition
In some markets like the U.S., the Google Pixel Fold is the Galaxy Z Fold 5's biggest competition. Google went with a wider design that unfolds into what feels a lot more like a tablet or a TV than the Z Fold 5's taller, narrower design. The Pixel Fold's hinge is also sleeker-looking, the phone is slimmer, and the design looks a lot like a lovely little Moleskine notebook.
But Google's software is woefully underdeveloped when compared to Samsung's. It doesn't have anywhere near the number of features — important ones that make foldables feel truly special — and there's no support for styluses on the Pixel Fold at all. Yes, the picture quality is better than the Z Fold 5's, but video recording quality is worse, and Google's camera software has very obviously not yet been properly redesigned for foldable form factors.
Internationally, there's a lot more competition to choose from. Vivo, Xiaomi, and Honor all offer compelling alternatives, oftentimes using different form factors than Samsung as well as better camera systems. Still, though, no company's foldable software features hold a candle to Samsung's, and it's obvious that Samsung is the company that popularized foldables for a reason.
Samsung Galaxy Z Fold 5: Should you buy it?
You should buy it if…
You want the most feature-rich and powerful Android phone ever made.
You want to play games on a tablet-sized screen.
You like the idea of having a tablet that can fold in half (or just love using the S Pen on a big screen).
You want a foldable phone with good cameras.
You should not buy it if…
You don't want to spend nearly $2,000 on a new phone.
You have small pockets, or large displays aren't your favorite.
You need a camera that can reliably zoom in more than 10x.
You have PWM or flicker sensitivity.
Samsung has been pushing foldable phones as a viable new category of phones for five years now, and it really shows. While some other companies have eclipsed Samsung's hardware design in some ways — slimmer frames, bigger batteries, better cameras — no company offers the full package that Samsung offers.
And it's certainly easy to get into the weeds with what Samsung could have or should have done. It should have had a better camera, especially now that we know Samsung was working on different-sized prototypes that could have fit a Galaxy S23 Ultra-level periscope camera inside. It should have had a reduced crease, especially with a new hinge design.
But what other company offers the ability to use an S Pen-level stylus on a foldable phone? What company has software that lets users multitask as well as Samsung's One UI on the Fold 5? What company has a bevy of accessory manufacturers chomping at the bit to sell you a great Fold 5 case or an alternate-sized S Pen?
No one, that's who.
I could feel underwhelmed by this year's upgrade, but it really is a fantastic upgrade for anyone jumping into large foldables for the first time or people upgrading from a Z Fold 1, 2, or 3. It's very hard to recommend that Z Fold 4 users upgrade, however. In that case, I'd say wait til next year.
It's back, and it's better than ever. The Galaxy Z Fold 5 is Samsung's best foldable yet, with a faster, more efficient processor, better battery life, improved cameras, and a new hinge that folds flat.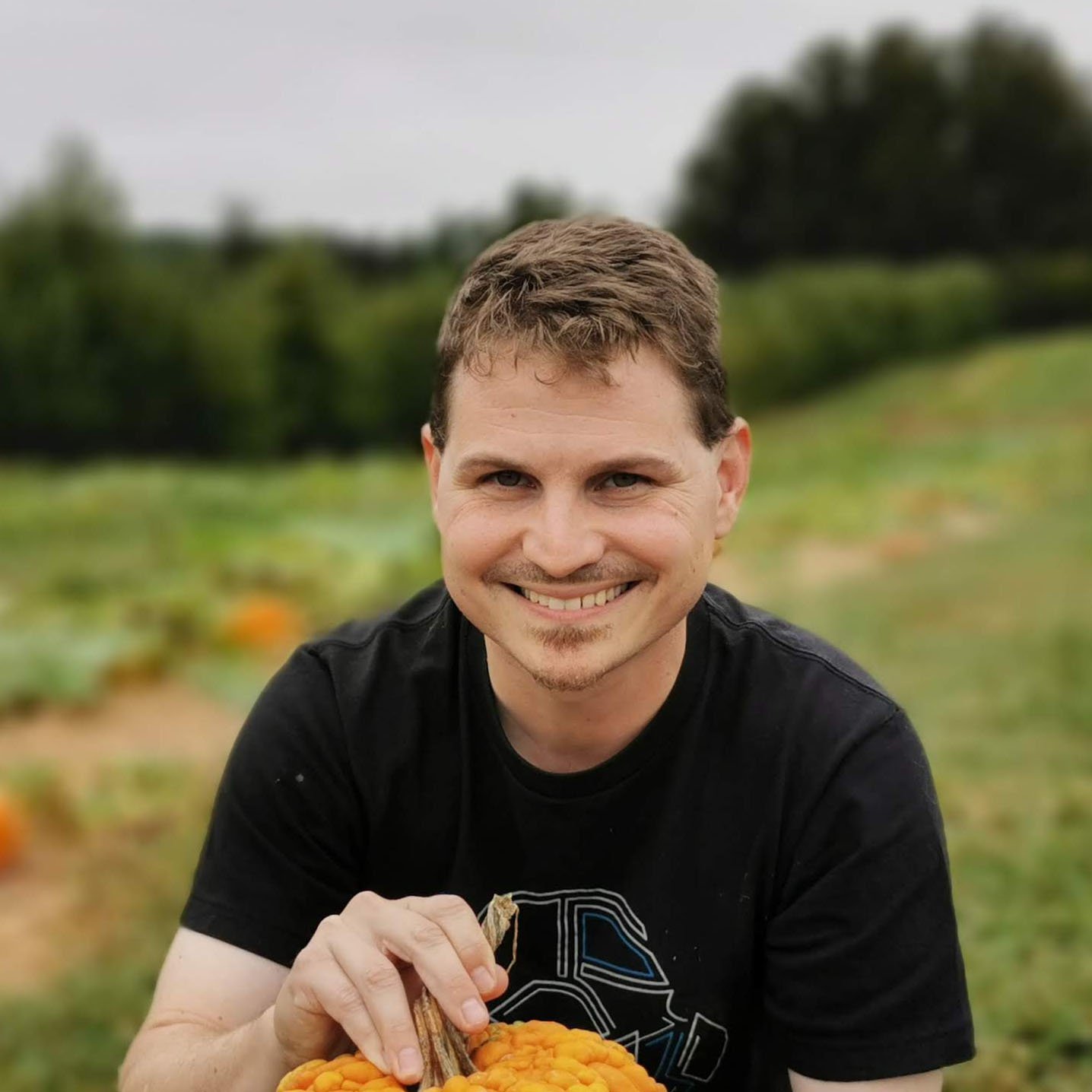 Senior Content Producer — Smartphones & VR
Nick started with DOS and NES and uses those fond memories of floppy disks and cartridges to fuel his opinions on modern tech. Whether it's VR, smart home gadgets, or something else that beeps and boops, he's been writing about it since 2011. Reach him on Twitter or Instagram @Gwanatu
The Fold 5 pen case is a nice improvement, but I got the leather one instead. The leather one allows you to lay the Fold 5 flat on a table when its opened. The pen case makes it wobble.

I also didn't notice any flicker, even at max brightness. I guess I'm not suseptible.

Reply

The Fold 5 pen case is a nice improvement, but I got the leather one instead. The leather one allows you to lay the Fold 5 flat on a table when its opened. The pen case makes it wobble.

I also didn't notice any flicker, even at max brightness. I guess I'm not suseptible.

Definite improvement the new Spen case, same No flicker.

Reply