After years of speculation and anticipation, Google actually made its own foldable Pixel phone. It's the sleekest Pixel yet with an aspect ratio that makes a lot more sense than most other large foldables and it's ultra-thin, to boot. Google's software expertise really shines through here with tons of useful features, newly redesigned tablet apps, and a bunch of great foldable UI additions to Android. But performance and battery life really bring the price into question and it's clear that these issues will keep some people away.
Pros
+

Gorgeous, thin design

+

Incredible cameras

+

Better aspect ratio than some other foldables

+

Outer display is actually nice to use

+

Lots of foldable software enhancements

+

Years of guaranteed updates
Cons
-

Can get hot

-

Gaming performance isn't great

-

Battery life could be better
Why you can trust Android Central Our expert reviewers spend hours testing and comparing products and services so you can choose the best for you. Find out more about how we test.
As far as I can remember, I've always been in the camp of "bigger is better" when it comes to phones. When the first Galaxy Note came out and I got my hands on it, I knew there was no turning back. The feeling came tenfold (pun fully intended) when the Galaxy Fold debuted, and now Google is here to challenge Samsung with something a little different.
The Pixel Fold isn't just a big phone that folds in half. It's a wider phone than most foldables dare try to be and it excels at its purpose. It's a true tablet when unfolded and an incredibly useful phone when snapped closed. By comparison, the Samsung Galaxy Z Fold 5 looks like it's sticking with Samsung's awkwardly tall and narrow design aesthetic.
And Google didn't just stop with the hardware, which looks and feels as premium as you would expect an $1,800 phone would — mostly, anyway. It also created a bespoke software experience that proved Google can unite its many hardware and software divisions when it wants to, making this my favorite foldable phone I've ever used.
But it's not the folding phone for everyone. What appeals to me in these respects clearly won't work for everyone. Some people like smaller, thinner phones. Some people like more options. Some people would rather have a flip. For me, Google's first folding Pixel is nearly the dream phone I've been hoping for. I just wish battery life was better.
Google Pixel Fold: Price and availability
The Google Pixel Fold was announced at Google I/O 2023 in May and went up for preorder through the Google Store website starting at $1,799 for the version with 256GB of storage. Google also offers a 512GB storage model for $1,919.
As of this writing, ordering a Pixel Fold through the Google Store will get you a free Pixel Watch. The Pixel Fold comes in two colorways: Porcelain, and Obsidian. Our 256GB Obsidian review unit was provided by Google and included the official Hazel case.
Units begin shipping on June 26 to the customers who preordered right away and later in July for folks on carriers like Verizon and AT&T.
That said, Google is going all-out with the Pixel Fold, selling it through every potential outlet possible. Great Pixel Fold deals ensure that you'll never have to pay full price for the phone, and many carriers — like AT&T — offer it for an extremely affordable $25 a month as of the phone's launch in late June 2023.
As with many modern phones, the Pixel Fold ships with very little in the box. Aside from the phone, you'll only get a USB-C to USB-C cable, a USB-A to USB-C adapter, a small selection of pamphlets and safety materials, and a SIM tray ejector tool.
Google Pixel Fold: A note on foldable durability
Folding phones are expensive, but repairing them makes that feel even worse. It's very uncommon for a foldable phone's ultrathin glass to crack on its own but, when it does happen, it'll absolutely ruin your day. Trust me, we found out when my wife's Flip 4 (pictured above) had that happen.
If you're buying a Pixel Fold, please do yourself a favor and buy the extended warranty. Yes, it adds extra cost to an already expensive phone but it's the only time I would ever recommend buying a phone warranty that covers accidental breakage.
Google says it offers its own extended warranty, called Preferred Care, which "will give customer coverage against accidental damages and mechanical breakdowns after the warranty period ends." There are several different cost options but all of them are better than trying to walk into a uBreakiFix store and trying to get it repaired.
Just do it. Thank me later.
Google Pixel Fold: Design
Design summary
Google has created possibly the most beautiful folding phone of all time. It's incredibly thin, folds closed flat, as a camera island that prevents wobbling when placed on a table, and doesn't creak or make noise when opening and closing it, unlike most other large foldables.
The inner bezels are pretty large but also give fingers a place to hold the wide design. Plus, Google's hinge is smaller than other large folding phones and doesn't jut out when folded closed.
The surprises began the moment I opened the box. Unlike every other foldable phone I've seen to this day, the Pixel Fold actually ships folded in the box. Every other manufacturer ships their foldable phones unfolded in the box, presumably to prevent breakage that could occur from long-term storage while folded.
Clearly, this means Google is extremely confident in its folding technology and the new hinge design it created for this phone. In fact, as I'll cover in more detail in the display section, the display crease is substantially reduced when compared to the Samsung Galaxy Z Fold 4. Despite that, it still retains the same IPX8 water resistance from Samsung's Z Fold line.
It's also got a significantly reduced hinge size which is typically what adds the most weight and bulk to a foldable phone. It's not just the smallest hinge on any large foldable phone to date, it's also the sleekest hinge design I've ever seen. All other large foldables have a notable bump on the hinge side of the phone while folded but not the Pixel Fold.
It makes it feel like an actual folding phone rather than two metal-and-glass slabs screwed together and it's the beginning of the phone's elegance.
Image 1 of 2
Speaking of elegance, it's thinner than any other large foldable in the markets it's sold in. That last part is important to note since the Xiaomi MIX Fold 2 is actually the thinnest folding phone. It harkens back to the days when phones tried to be as thin as possible. The difference here is that battery size doesn't suffer for the sake of elegant design.
Swipe to scroll horizontally
| Category | Google Pixel Fold |
| --- | --- |
| Inner Display | 7.6-inch 120Hz OLED (1-120Hz), 6:5 aspect ratio, 2208 x 1840 (380 PPI), HDR, 1,450 nits peak brightness, Ultra Thin Glass with plastic protective layer |
| Cover display | 5.8-inch 120Hz OLED (60-120Hz), 17.4:9 aspect ratio, 2092 x 1080, 1,550 nits peak brightness, Gorilla Glass Victus |
| Chipset | Google Tensor G2 |
| Memory | 12GB LPDDR5 |
| Storage | 256GB, 512GB UFS 3.1 |
| Rear Camera 1 (main) | 48MP, ƒ/1.7, 0.8μm, 1/2-inch size, 82-degree FoV, Quad PD AF, OIS |
| Rear Camera 2 (ultrawide) | 10.8MP, ƒ/2.2, 1.25μm, 1/3-inch size, 121.1-degree FoV, OIS |
| Rear Camera 3 (telephoto) | 10.8MP, ƒ/3.05, 1.22μm, 1/3.1-inch size, 5x optical zoom, Dual PD AF, OIS |
| Cover Camera | 9.5MP, ƒ/2.2, 1.22μm, 84-degree FOV |
| Inside Camera | 8MP, ƒ/2.0, 1.12μm, 84-degree FOV |
| Video resolution | Max 4k/60FPS on all cameras but the inside camera. 10-bit HDR on rear camera |
| Battery | 4,821mAh (dual 2,410mAh batteries) |
| Charging | 30W fast charging, 7.5W wireless charging |
| Ports and SIM | USB Type-C 3.2 Gen 2, Dual SIM |
| Audio | Stereo speakers, 3 microphones with noise suppression |
| Wireless | Bluetooth 5.2, UWB, NFC, Wi-Fi 6E, 5G mmWave + Sub-6 |
| Security | Titan M2 security co-processor, side-mounted fingerprint sensor, face unlock (single camera) |
| Weight | 283 grams |
| Hinge | 180-degree, full range of motion with no stopping points |
| Dimensions (folded) | 79.5 wide x 139.7 tall x 12.1mm thin |
| Dimensions (unfolded) | 158.7 wide x 139.7 tall x 5.8mm thin |
| Water and dust resistance | IPX8 |
| Colors | Obsidian, Porcelain |
| Software update promise | 5 years of Pixel updates, minimum 5 years of security updates |
The sides of the phone are all nicely curved and, when folded flat, this design makes the Pixel Fold easier to open than phones like the Galaxy Z Fold 4 which have completely flat sides. It's amazing what a small lip will do for ergonomics.
Google's hinge design also doesn't just look good. It feels good, too. It opens and closes perfectly smoothly, feeling a lot like opening up a leather-bound notebook instead of a phone. Likewise, the sound it makes when snapping shut is like ASMR for phone geeks. It's extremely satisfying.
Image 1 of 6
In our Pixel Fold hands-on at Google I/O, Michael noted that it took a bit more force to fully open the display than he would like. I will note that when casually opening the display, it'll open around 177-degrees instead of the full 180-degrees (flat). I definitely have to exert a little extra force to get it to open all the way flat.
I wouldn't say this is a problem but it's not something I've seen on other foldable hinge designs.
But Google's hinge design allows the phone to stay open at any angle, similar to Samsung's. That gives Google an edge over many other companies that make folding phones, most of which rocket open or closed and don't easily allow use at any angle.
Google's trademark camera bar design is back but it's a little different than what you'll see on the rest of the Pixel 6 or 7 series. Thankfully, it still helps stabilize the phone much better than the ridiculous top-left-aligned camera island so many phones these days have.
If you use a case this isn't an issue, but it's nice to see a phone that solves the problem for folks who like their phones naked as the day they were born.
While the back is frosted glass and both looks and feels very high-quality, I ran across one problem very early on in my time with the phone: the back scratches incredibly easily. I've already got two scratches on the back and they're not the kind that you can wipe away.
When unfolding the phone for the first time, there's a very high likelihood that you'll notice how huge the bezels feel. These are not small bezels and Google doesn't do much to hide them, although I feel that the small space between the end of the display and the beginning of the raised bezel makes them look a bit nicer.
Image 1 of 4
But, say what you want about the negative aesthetic look of large bezels, there's no denying that bigger bezels make a bigger display easier to hold. If you've ever used a Galaxy Tab S8 Ultra, you'll know exactly what I'm talking about. Small bezels make a bigger screen harder to use.
Still, Google could stand to reduce these a bit on the Pixel Fold 2, even if it doesn't want to use the tiny bezels that the Galaxy Z Fold 4 uses. It also means Google can use a proper quality camera on the inside without having to have a cut-out or reduce the quality by putting it under the display.
Google Pixel Fold: Displays
Display summary
The OLED displays on the Pixel Fold are gorgeous and bright, brighter than other folding phones. The plastic protective film is a bit glossy and makes it hard to see outside, though, even at max brightness.
The display crease is incredibly minimal and hard to see while watching videos or playing games, even at most angles. The wide aspect ratio means it's pleasant to read books or use apps in split screen.
PWM-sensitive individuals will likely not feel comfortable with these displays, although some other foldables are worse.
Since Google's hinge design is different from everyone else's, that also means the display crease is a bit different, as well. In this case, that's a very good thing. The crease is absolutely smaller than Samsung's crease and, yet, the phone still boasts IPX8 water resistance.
And a reduced crease means you won't get as distracted by its existence, especially if you're looking at the display from an angle. Time will tell if this crease deepens with age — as is the case with some other foldables — but, for now, it really does look great even if it's still visible.
That display hinge brings the display inward in a teardrop shape when folding, meaning there's a gulley-like shape if you're using the phone in a partially-folded state.
Image 1 of 4
Unfortunately, I feel like the inner display design looks a bit "cheap" initially. I'm not sure exactly why but my colleague Michael also pointed it out in his hands-on over a month ago. Maybe it's the bezel design or the screen protector. Either way, it looks a little less than stellar upon initial inspection.
But you'll probably get over the feeling after a short period of time — I know I did. While it might look a little cheap, it won't ever sound cheap. That seems like a weird way to describe a phone's display but it's one aspect I've never been able to get over on Samsung's foldables: screen creak.
If you've ever used a Galaxy foldable, you'll probably remember the sound it makes when opening it up. It's not the plastic screen protector Samsung uses — it's the hinge or the display itself, I can't be sure which. Google's Pixel Fold is completely silent when opening, and that's something you'll love.
Image 1 of 5
The display itself looks great and is actually brighter than the Galaxy Z Fold 4 — 1,450 nits peak brightness on the Pixel Fold compared to just 1,000 on the Z Fold 4 — but it's still hard to see outside. Again, this could be because of the screen protector but I certainly struggled to make out things in bright sunlight.
And it's worth noting that the Pixel Fold doesn't support USI 2.0 styluses like the Pixel Tablet. If you must use a stylus with your folding phone, you'll have to pick a Galaxy Z Fold 3 or 4.
Beyond quality and features, the Pixel Fold's aspect ratio is simply a thing of beauty. This is a very wide boi, very much the opposite of Samsung's design on the narrow Galaxy Z Fold series. The outer display is at least as wide as a normal phone — maybe slightly wider — and it makes using it a joy. There's never a time where it feels cramped or awkward.
The opposite could be said of the inner display once you unfold the phone, though. While I love the size, there's little doubt some will find it too wide. Personally, I couldn't be happier with the size. As I said before, I love big screens and this is exactly what I was hoping Google would do.
In fact, because Google chose to go with a wider design, apps all open in landscape mode instead of portrait as they often do on a Galaxy Z Fold. If an app has a tablet mode, it usually works very well in the landscape format.
And being wider encouraged me to use apps in split screen more often. I actually found myself regularly using apps in split screen on this phone because they don't feel squashed or cramped to use that way. I almost never ran apps in split screen on the Galaxy Z Fold series because of that.
Plus, reading books on this thing is an absolute dream because the display folds exactly where a book crease would fold. Since it's in landscape orientation, all book apps I tested worked exactly like they should, no special compatibility required. The left side is the left page, the right side is the right page. It's absolutely wonderful.
The downside to default landscape orientation is that the USB-C port is on the bottom of the phone instead of the side. The best controllers for the Z Fold 4, for instance, won't work if they use a USB port to connect to the phone unless you really love playing games on the Pixel Fold in portrait orientation. You'll need to get a Bluetooth controller, instead.
Thankfully, switching between portrait and landscape orientation is easy and Google even added a new option to use auto rotate separately on the inner and outer displays. Don't want auto rotate on the outer display but do want it enabled on the inner one? Just tick the box, it's super simple.
Image 1 of 4
Since the hinge opens and holds fast at any angle, you can easily tent the phone to prop it up like a built-in kickstand. Whether you're using it like a tripod for the rear camera — which makes group photos and astrophotography incredibly effortless — or want to watch a movie on the inner or outer display, this functionality really is priceless.
Google has names for each of these modes which you'll see referenced here and there. Tent mode is when you slightly unfold the phone to turn it into an A shape, then stand it up on a flat surface to view the smaller outer display.
Tabletop mode is when you open it up to 90-degrees and rest the back of the phone on a flat surface, looking at the inner display like a laptop. You can adjust this angle to whatever is most comfortable. Apps automatically switch to Tabletop mode if they support it.
PWM display flicker
Like most phones with OLED displays, the Google Pixel Fold's displays both flicker due to PWM dimming. As a PWM sensitive individual, measuring the flicker rate is extremely important to me as it can dictate whether or not I can actually use the phone or if it's going to give me headaches and make me sick.
Both the inner and outer displays flicker at a rate of 240Hz, a common rate for Samsung-made OLED displays. Google does a relatively good job of keeping the modulation rate somewhat low at 75% brightness and above, and again at the lowest brightness setting where both displays barely modulate at all.
Image 1 of 5
The charts above show the flicker rates of the smaller outer display at several different brightness levels as measured by an Opple Light Master IV light meter. I found that I had no headaches or visual fatigue when using the display at above 75% brightness. I would almost immediately have a headache when the brightness was set between 10-70%.
The inner display wasn't nearly as friendly to me, unfortunately.
Image 1 of 5
At 100% brightness the modulation rate was much higher than the outer display. While I had no trouble using it in a well lit room or outdoors, I noticed visual fatigue would quickly set in if the ambient lighting in the room was too low.
Display brightness levels anywhere below 75% immediately gave me a headache no matter the ambient lighting level.
In short, this phone is probably OK for people who are moderately flicker sensitive like myself but anyone who is very sensitive shouldn't even bother.
Google Pixel Fold: Performance and battery life
Performance and battery life summary
Google's Tensor G2 processor is a powerhouse for ML and AI tasks but it leaves a lot to be desired for gaming. Everyday performance is excellent, though, and you'll never have a problem running multiple apps at once.
Battery life is average at best and drains quickly when gaming or using GPS navigation. 30W charging is faster than Samsung's foldables but still pretty slow compared to some other Android phones.
Alright, so let's get this out of the way. If you're planning on playing games like Fortnite on this phone, go ahead and look elsewhere. Google's Tensor G2 processor does a lot of things very well but, unfortunately for mobile gamers, hardcore mobile gaming just isn't one of them.
If you want raw numbers, this year's Snapdragon 8 Gen 2 — the processor that's in the Galaxy S23 and is expected to be in the upcoming Galaxy Z Fold 5 — is up to 1.6x faster than Tensor G2 in everyday tasks and more than twice as fast in games.
It also doesn't get as hot as Tensor does or drain battery as quickly when it's under full load. In other words, games like Fortnite will not only run worse on the Pixel Fold than they will on a Galaxy Fold 4, but they'll also drain the battery faster and make the phone hotter.
Some other console-quality games like The Division Resurgence actually ran just fine. Likewise, games like Asphalt 9: Legends look unbelievably good on this screen and not only run well but are also already optimized for the Pixel Fold's aspect ratio.
So don't count the phone out completely for mobile gaming. Just don't expect top-tier gaming performance that you'll get out of other foldables.
With that said, if I was just using the phone for productivity, watching videos, social media, or communication, I never would have guessed that there was such a gap in gaming performance between this phone and other recent foldables.
Google has added a lot of nice little animations and flourishes that make the phone feel smooth and fluid all the time, and the company's focus on AI means there's no other Android processor that handles AI-based tasks as well as the Tensor G2 in this phone.
Overall battery life was okay so long as I didn't play too many games. Normal daily use including Twitter scrolling, Instagram posting, messaging on several different apps, making phone calls, and taking copious amounts of photos and videos typically left me with around 20% battery left by the end of a long day.
The problem came whenever I used anything battery intensive. Gaming, GPS navigation, or anything else similar drained the battery far more quickly than I would have liked. Definitely grab one of the best power banks if you're out and about a lot.
Like Samsung's foldables, the biggest issue will be when needing to charge the phone in a short amount of time. The Pixel Fold supports 30W USB-PD charging — so it actually charges marginally faster than a Galaxy Z Fold 4 — but a 30-minute charge will still give you only about one percent charge per minute. Again, compared to something like a Vivo X Fold2, which fully charges in under an hour, this feels a bit slow.
And the Pixel Fold does have wireless charging support, so you could always leave it on a charger while sitting at a desk or something to mitigate battery life concerns. Just don't expect to charge your Pixel Buds with the phone because it, strangely, doesn't support reverse wireless charging.
Google Pixel Fold: Software
Software summary
Google ensured that nearly all its apps were updated for the launch of the company's first foldable. Plus, Android's UI has been tweaked to work better on foldables than ever thanks to split-pane navigation.
The Overview/app switching UI has also been tweaked on the large screen and, when combined with the new taskbar, makes multitasking a dream on the Pixel Fold. Some of those funny little Pixel bugs are still here, though, and can get extremely annoying.
The Pixel Fold marks a monumental moment for Google as a company. No, that's not because this is the release of the company's first foldable phone. It's because this is the first moment I can remember where Google's many software divisions have properly lined up with a hardware release.
The Pixel Fold represents a unified Google like we've never seen before. Android 12L promised to fix Android on Foldables and large screens and that's exactly what happened here. Although the Pixel Fold launches on Android 13, it debuts a number of brand-new Android-centric functions built for foldables and even includes dozens of apps freshly updated for tablet and foldable form factors.
Google took the time to spotlight 84 apps that have just been updated with new tablet and/or foldable UIs. Nearly 40 of those apps are developed by Google — apps like Calendar, Chrome, Drive, Gmail, Maps, Photos, and YouTube, to name a few — while the remainder are all third-party apps like Asphalt 9, Disney+, Hulu, Netflix, Peloton, Spotify, TikTok, and even WhatsApp.
Sorry, Instagram still sucks on wide screens. Twitter is marginally better if you orient the unfolded Pixel Fold in portrait mode but it's still a crappy app.
And so many of these apps work beautifully not just with the giant, unfolded screen but also when using the phone in Tabletop and Tent modes.
The Google Calendar and Weather apps are amazing on the big screen and show so much information at a glance. TikTok shows all the comments on the right side when the phone is open. Spotify and YouTube Music give you more information at a glance. Peloton, Disney+, Hulu, Netflix, and YouTube are all great in tabletop mode.
Even quirky apps like YouTube have been fixed when moving between displays. No more silliness like the app remaining in tablet mode when you start using it on the big screen and move to the small one, for instance.
As a person who has been using foldables for years and regularly deals with some goofy app behavior, it's a breath of fresh air to see apps just work like you expect them to.
Google has also done a wonderful job of reworking Android's navigation, multitasking, and many UI elements to jive nicely with foldable form factors. When using apps in split screen, for instance, swiping in from the left side of the screen will navigate back in the app on the left side, and vice versa for using the back gesture on the right side.
The app switcher menu (commonly called Overview) has finally been fixed after years of awful, useless giant tiles that simply don't work for multitasking. The downside is that this new UI only appears when using the large inner screen. Hopefully, Google can add a button in the UI to switch between tile and grid mode for those of us that actually like to multitask.
And the taskbar that Google and Samsung debuted in Android 12L on last year's Galaxy Z Fold 4 is here but it's got a very "Pixely" design aesthetic. I generally prefer Google's Material You design language over Samsung's One UI so this design greatly appeals to me.
Functionally, they're both similar and a little bit different. You can use the bar to drag and drop app icons to the left or right side of the display to run apps in split screen just like you can on the Z Fold, but Google's implementation is a bit more slick with nicer animations.
The downside is that the bar isn't persistent and requires you to pull your thumb up from the navigation bar to make it appear. It's an extra step but likely for the better since the Pixel Fold doesn't have the amount of vertical space the Z Fold does.
While running apps in split screen, you can drag content from one app to the other. Only a handful of apps support this right now but, for the ones that do, you can move pictures and other content easily between apps with just a long press.
Many menus and other parts of the UI have smartly been split between the left and right halves of the larger inner display. You'll find this dual pane design being used in apps like Gmail and messages, plus places like the notification shade that gives you access to all your notifications and quick toggles at the same time.
Like all other Pixels, the Pixel Fold includes great Pixel-exclusive features like VPN by Google One, Photo Unblur, Call Assist — which includes Direct My Call, Hold for Me, Wait Times, Clear Calling, and Call Screen — Google Recorder with its new speaker labels, live transcription, instant Google Assistant voice typing, and a boatload of other great quality of life features.
That being said, you're not going to get as many settings and options as you'll get on a Galaxy Z Fold. Google's UI isn't as customizable as One UI, and there are several other little UI bits — like that handy slide-out sidebar for quick app launching — that just aren't on the Pixel UI. If that's a deal-breaker for you, I'd like to recommend an app named Panels on the Play Store that I've been using on Pixels for years for this very reason.
There's also no alternative to Samsung DeX or Motorola Ready For on Pixel phones. Some of this functionality can be replicated through Google apps like Chrome and Messages but there's no bespoke solution for turning the Pixel Fold into a laptop like there is on Motorola or Samsung phones.
Overall, I think power users will be happier with Samsung's software.
And there's always the occasional first-generation hiccup that pops up from time to time. I've had a few instances of apps visually glitching when switching between the outer and inner screens, or when apps morph from taking up the full large screen to split screen.
There have also been several instances where some apps were completely unresponsive and in-app buttons couldn't be pressed at all. Only restarting the phone would fix the issue. I had grown accustomed to these sorts of weird bugs on Pixel phones up until the Pixel 7 — when Google seemed to fix most of them — but a few seem to have reared their ugly heads on the Pixel Fold.
I fully expect them to get ironed out over the next few months but be aware that you'll almost certainly deal with some weirdness from time to time on this phone.
Google Pixel Fold: Cameras
Camera summary
The Pixel Fold has the best camera on any foldable to date. It's the camera experience I was hoping for, even if it comes just shy of the Pixel 7 Pro's quality. The 5x optical telephoto lens helps zoom quality immensely.
When compared to the Galaxy Z Fold 4, the Pixel Fold takes better pictures at every zoom level and in every lighting condition. The only time it ties or loses to Samsung is when recording video. Google has better image stabilization quality and better white balance but Samsung records less noisy and more detailed video.
No doubt, the thing people anticipate most with the Pixel Fold is the camera. If that's the case, the Pixel Fold absolutely will not disappoint. It's better than Samsung's Galaxy Z Fold 4 camera in basically every way, which shouldn't come as a surprise.
Overall, it's not quite as good as the Pixel 7 Pro when zooming but most other situations will produce shots that look mostly identical. The Pixel Fold uses a physically smaller sensor than the Pixel 7 Pro, though, so natural bokeh isn't present on the Pixel Fold like it is on the 7 Pro.
The main 48MP camera captures excellent, lifelike photos during the day and look considerably more realistic than Samsung's comically oversaturated look. Other than the color, you won't notice much of a difference between the two phones. Both have great detail levels and excellent exposure thanks to smart HDR algorithms.
Google uses a slighly narrower angle for its main camera than Samsung and I far prefer the look. I always feel like Samsung's main cameras capture a little too much and the lens looks slightly distorted.
Image 1 of 4
Low light is better than Samsung but not always by a wide margin. Sometimes it's better — especially when comparing noise and exposure — but detail is nearly identical and sometimes the saturation of Samsung's makes the lower light shots look more appealing.
Shots of movement are almost always better. Google does the best at this test and no other OEM ever gets close. The important thing is to make sure you get a face in the shot, though, as Google's algorithms rely on seeing a face to understand what to "unblur" in a photo with a lot of movement.
For the shot below, I held the phones side-by-side and tapped the shutter button at the same time. The result is what you see below and it's clear that Google is a lot better at this niche task than Samsung.
Image 1 of 2
Zoom detail is monumentally better than Z Fold 4 at every single zoom level. Google outfitted the Pixel Fold with a 5x optical telephoto lens for its third rear camera. It utilizes what Google calls Pro Level Zoom to ensure that the middle section of every photo is incredibly crisp by using both the main and telephoto sensors to create a hybrid shot with great zoom detail at all levels.
Essentially, the further you zoom, the better the Pixel Fold's advantage over the Galaxy Z Fold 4's camera. It's still not quite as good as the Pixel 7 Pro but that's no surprise as the Pixel Fold's telephoto camera is only 10MP while the Pixel 7 Pro uses a 50MP one.
Close-up shots of things like food and pets are also better on the Pixel Fold versus the Galaxy Z Fold 4, as well. There's less lens distortion and overall details and exposure are often better. The only real exception is with some food shots as Samsung's oversaturated photos tend to make food look more appetizing.
Image 1 of 6
Ultrawide cameras are also heads and tails better than Samsung's. Shots have better exposure, more detail, colors are better, and the overall image is superior. This goes for any lighting condition, even bright conditions.
It's also worth noting that tabletop mode can be used to capture astrophotography shots, group photos, and selfies. You can use either the rear cameras in tabletop mode for this or the front-facing camera in tent mode. It's really fantastic and is one of those inherent benefits of a foldable phone.
Video capture is similar between the two phones during the day but that doesn't mean they're identical. The Pixel Fold has nicer looking white balance and fewer artifacts when running active stabilization — one of the four available stabilization settings available on the Pixel Fold — but Samsung's video is sharper and holds the image more still while using active stabilization.
In darker light, as you'll see in the video above, the Pixel Fold's video quality remains a bit soft and continues to have better white balance. In this case, the softness is to mitigate noise generated by the sensor and is similar to what we've seen on other Pixel phones up til now.
As usual, I'd say Samsung wins in video recording quality but I wouldn't say the Pixel Fold's video recording quality is bad.
Google Pixel Fold: Competition
If you haven't guessed by now, the Samsung Galaxy Z Fold 4 is the Pixel Fold's main competition in every market the Pixel Fold is sold. The design is much narrower and the display crease is a lot deeper than the Pixel Fold, but some people might prefer the narrower design for one-handed use while folded.
Samsung's software also offers more options and is friendlier to power users. Plus, it gets better battery life and runs games better than the Pixel Fold. If you're a gamer or a power user, it's likely the Galaxy Z Fold 4 (or the upcoming Galaxy Z Fold 5) will be more to your liking.
But, if you love Google's software design and that famous Pixel Camera, or if you really love running apps side-by-side, the Pixel Fold is the better choice. I mainly use my phone as a communication device, social media machine, and a camera. Therefore, the Pixel Fold makes more sense for me.
Google Pixel Fold: Should you buy it?
You should buy it if…
You want a foldable phone that takes amazing pictures and video every time consistently.
You like the idea of having a tablet that can fold in half or enjoy running apps side-by-side.
You love big phones and just can't ever seem to get enough screen real estate.
You should not buy it if…
You need a phone with 2-day battery life.
You're a mobile gamer who needs great performance in graphically-intensive games.
You need an Android phone with a highly customizable UI.
Google's first-generation Pixel Fold is mostly a win with a couple of big misses. The worst parts of the phone can be narrowed down to gaming performance and overall battery life. Tensor G2 just isn't a powerhouse processor and, because of that, it makes the Pixel Fold feel a bit too expensive for its own good.
I think, given what was delivered, $1,400 would have made more sense than $1,800 for this phone. Google did a great job with the UI and getting apps ready for its first foldable but there's still the persistence of those infamous Pixel bugs that don't seem to appear on other Android phones. I've little doubt that these will be fixed in short order but it's still hard to see things like this keep happening on expensive devices.
But, if you're like me and mainly use your phone as a communications device and a camera, the Pixel Fold will very much appeal to you. It's got a better camera than the competition, the aspect ratio and build of the phone are superior, and the overall experience is almost exactly what I was hoping for. Power users and gamers will be happier with Samsung, but I don't usually fit in those categories.
The Google Pixel Fold is finally here, sporting the most gorgeous, sleek build of any foldable on the market. The huge display feels gives you plenty of room to run apps comfortably side-by-side, and the famous Pixel camera is here and just as good as ever.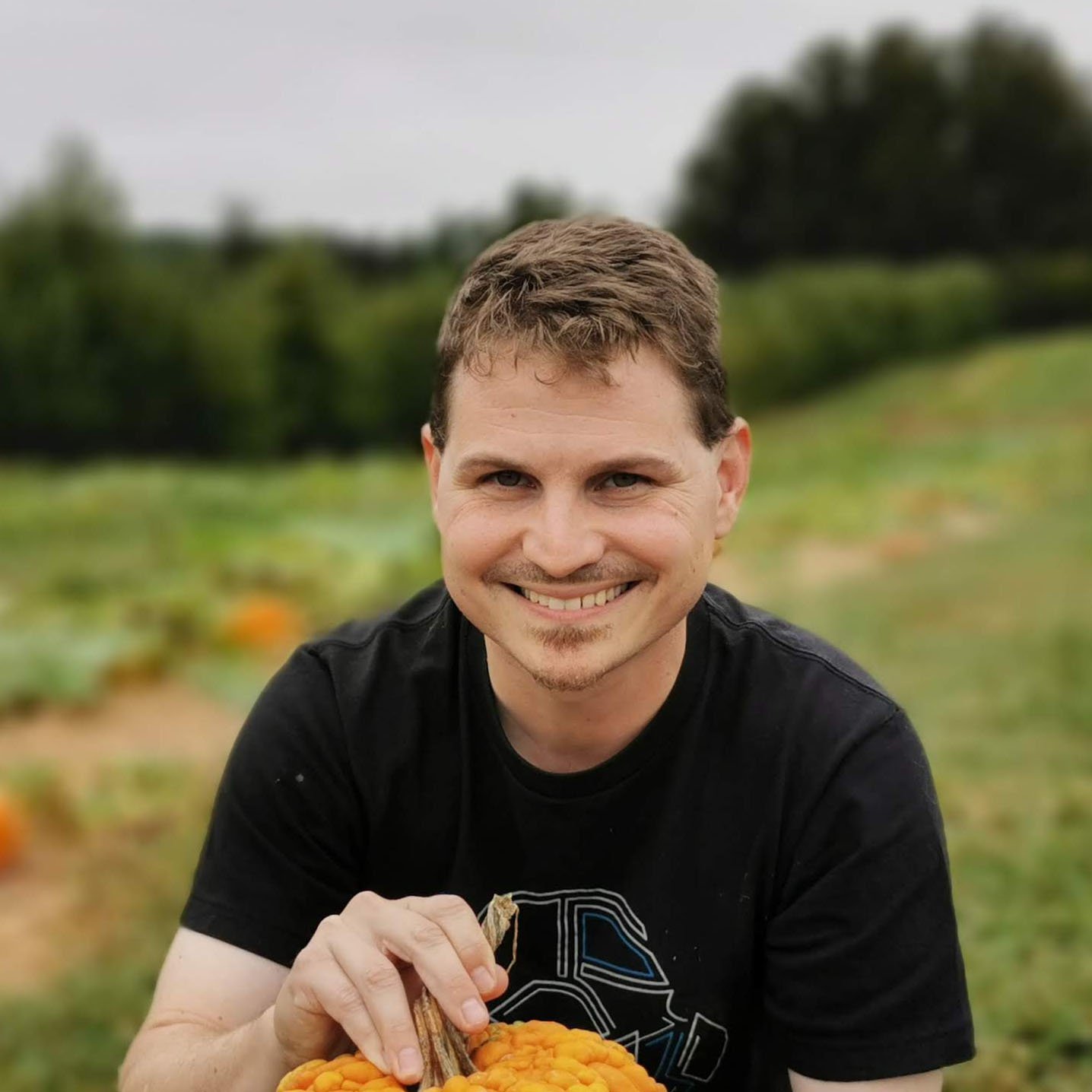 Senior Content Producer — Smartphones & VR
Nick started with DOS and NES and uses those fond memories of floppy disks and cartridges to fuel his opinions on modern tech. Whether it's VR, smart home gadgets, or something else that beeps and boops, he's been writing about it since 2011. Reach him on Twitter or Instagram @Gwanatu