Best Android apps 2023: Great apps in every category
From the best streaming solutions to navigational assistants, these are the best Android apps of the year.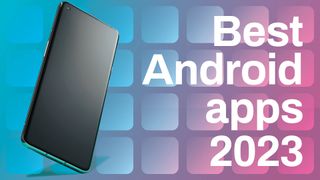 (Image credit: Android Central)
Our phones are pocket-sized supercomputers with professional-grade cameras and batteries for days, but what would be the point without the best Android apps to take advantage of it? Millions upon millions of Android apps transform our phones from shiny glass slabs into productivity powerhouses.
Over the last year, these are the apps that have seized the day and made our lives easier, faster, and better. So now that you have one of the best Android phones of the year make sure you download all of the best Android apps.
The best smart assistant apps
Who needs a personal assistant when you have services like Google Assistant and Amazon Alexa available wherever you go? These types of apps aim to help alleviate the stresses and pressures of your day-to-day life to make things easier. From automation to smart home products and everything in between, these apps allow you to get work done with some help.
Best keyboard apps
The keyboard on your smartphone is one of the most used apps daily. It's the first thing to pop up when your friend sends you a message if you need to reply to an email or just need to get your thoughts out. But the great thing is that there's a keyboard app that works for everyone, regardless if you want something basic or if you want to go to the extremes of customization.
Best internet browsers
While the Google Search app makes it easy to search for something quickly, your mobile browser handles much of the heavy lifting. These mobile browsers have become so powerful that you can install extensions, while others provide the most private browsing experience possible. And hey, one of our picks even gives its users the ability to make some dough while surfing.
Best VPN apps
Virtual Private Networks (VPNs) are used for various reasons, including giving you the ability to hide your online identity. Another popular use for a VPN is streaming some TV shows while traveling abroad. All of our top VPN app picks are free to download, but there are subscriptions to consider if you want to browse everywhere securely.
Best file management apps
Although many of us have changed the way we use our phones, one thing will never change — we download many things. I'm talking about applications and music files, documents, PDFs, or even new wallpapers. Therefore, it's important to keep your files organized, so you know where everything is or get rid of those stale memes.
Best photography apps
After years of potato pictures from mobile devices, we are finally at a point where our smartphones can take better pictures than some DSLR cameras. Heck, the best Android camera phones can compete with entry-level DSLR shots nowadays. The Play Store opens the door for many different apps to take, edit, and save these photos, which, in some regards, act as a digital memory bank.
Best theming and customization apps
Compared to the competition, the biggest benefit of Android is the ability to customize and theme just about every aesthetic aspect of your device. From the widgets, you use to the look of your app drawer and even your settings menu, there's a way to customize everything. These are the best apps that you can use to get the exact look that you want on your smartphone.
Best password managers
Absolutely, positively, under no circumstances should you have a note on your smartphone with passwords listed. Hackers are better than ever today, and your personal information can be revealed easier than you think. However, if you have a password manager, those passwords can be analyzed, and then you will be informed as to whether the password has been compromised. Then the app can help create a safe, secure, and almost unbreakable password so your information doesn't fall into the wrong hands.
Best social media apps
Social media is a fickle sister. It can be a great source of news and information and an easy way to keep in contact with your friends, but it's also frustrating when the latest trends and memes clog up your timelines. Luckily, there are many different platforms to share your voice with like-minded people or create an awesome community.
Best messaging apps
Let's be real. Messaging is the primary way that just about everyone communicates. Thanks to the various apps and services, it's much easier to shoot your mom a text than to call her and sit on the phone for an hour or more. Not everything requires a phone conversation, and these messaging apps open the doors to easier communication with friends, family, co-workers, and others.
Best video calling apps
How long has it been since you've seen your family after you moved away? With video chat applications, you can pick up the phone and see your family and friends even though you are miles and miles away. Some apps offer extra benefits like seeing who's on the video chat before answering, while others are just basic and get the job done.
Best dating apps
Breakups are tough to get through for everyone, but there comes a time when you'll want to strap on your boots and get back in the saddle. These dating apps make it easier than ever to meet new people, and regardless of whether you are looking to find a new friend or build a new relationship, these apps help you get started.
Best news apps
The world is moving at a more rapid pace than ever, and you don't want to miss out on that pertinent news being talked about around the office. There are news apps from dedicated sources, but having an aggregator parses the non-essential news from the essential. You can use an app that lets you aggregate the news you care about from the sources you trust in a clean layout.
Best reading apps
There is something special about holding a physical book in your hand and turning the pages while diving deeper and deeper into a story. However, you can have an entire library of books saved directly on your phone in this day and age. So whether you want to read a book on your lunch break or catch up on a comic book series, the best reading and e-book apps make it easy.
Best sports apps
Much of the world gets consumed by their favorite sports, from soccer to the NFL and everything in between. Thanks to the selection of apps in the Play Store, you can follow them all. Whether you want to know if your top pick got injured or if you want to catch the highlights from last night's game, these apps make it possible.