Best Android apps 2023: Great apps in every category
From the best streaming solutions to navigational assistants, these are the best Android apps of the year.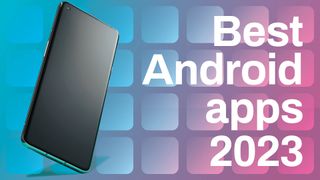 (Image credit: Android Central)
Our phones are pocket-sized supercomputers with professional-grade cameras and batteries for days, but what would be the point without the best Android apps to take advantage of it? Millions upon millions of Android apps transform our phones from shiny glass slabs into productivity powerhouses.
Over the last year, these are the apps that have seized the day and made our lives easier, faster, and better. So now that you have one of the best Android phones of the year make sure you download all of the best Android apps.
The best smart assistant apps
Who needs a personal assistant when you have services like Google Assistant and Amazon Alexa available wherever you go? These types of apps aim to help alleviate the stresses and pressures of your day-to-day life to make things easier. From automation to smart home products and everything in between, these apps allow you to get work done with some help.
Best keyboard apps
The keyboard on your smartphone is one of the most used apps daily. It's the first thing to pop up when your friend sends you a message if you need to reply to an email or just need to get your thoughts out. But the great thing is that there's a keyboard app that works for everyone, regardless if you want something basic or if you want to go to the extremes of customization.
Best internet browsers
While the Google Search app makes it easy to search for something quickly, your mobile browser handles much of the heavy lifting. These mobile browsers have become so powerful that you can install extensions, while others provide the most private browsing experience possible. And hey, one of our picks even gives its users the ability to make some dough while surfing.
Best VPN apps
Virtual Private Networks (VPNs) are used for various reasons, including giving you the ability to hide your online identity. Another popular use for a VPN is streaming some TV shows while traveling abroad. All of our top VPN app picks are free to download, but there are subscriptions to consider if you want to browse everywhere securely.
Best file management apps
Although many of us have changed the way we use our phones, one thing will never change — we download many things. I'm talking about applications and music files, documents, PDFs, or even new wallpapers. Therefore, it's important to keep your files organized, so you know where everything is or get rid of those stale memes.
Best photography apps
After years of potato pictures from mobile devices, we are finally at a point where our smartphones can take better pictures than some DSLR cameras. Heck, the best Android camera phones can compete with entry-level DSLR shots nowadays. The Play Store opens the door for many different apps to take, edit, and save these photos, which, in some regards, act as a digital memory bank.
Best theming and customization apps
Compared to the competition, the biggest benefit of Android is the ability to customize and theme just about every aesthetic aspect of your device. From the widgets, you use to the look of your app drawer and even your settings menu, there's a way to customize everything. These are the best apps that you can use to get the exact look that you want on your smartphone.
Best password managers
Absolutely, positively, under no circumstances should you have a note on your smartphone with passwords listed. Hackers are better than ever today, and your personal information can be revealed easier than you think. However, if you have a password manager, those passwords can be analyzed, and then you will be informed as to whether the password has been compromised. Then the app can help create a safe, secure, and almost unbreakable password so your information doesn't fall into the wrong hands.
Best social media apps
Social media is a fickle sister. It can be a great source of news and information and an easy way to keep in contact with your friends, but it's also frustrating when the latest trends and memes clog up your timelines. Luckily, there are many different platforms to share your voice with like-minded people or create an awesome community.
Best messaging apps
Let's be real. Messaging is the primary way that just about everyone communicates. Thanks to the various apps and services, it's much easier to shoot your mom a text than to call her and sit on the phone for an hour or more. Not everything requires a phone conversation, and these messaging apps open the doors to easier communication with friends, family, co-workers, and others.
Best video calling apps
How long has it been since you've seen your family after you moved away? With video chat applications, you can pick up the phone and see your family and friends even though you are miles and miles away. Some apps offer extra benefits like seeing who's on the video chat before answering, while others are just basic and get the job done.
Best dating apps
Breakups are tough to get through for everyone, but there comes a time when you'll want to strap on your boots and get back in the saddle. These dating apps make it easier than ever to meet new people, and regardless of whether you are looking to find a new friend or build a new relationship, these apps help you get started.
Best news apps
The world is moving at a more rapid pace than ever, and you don't want to miss out on that pertinent news being talked about around the office. There are news apps from dedicated sources, but having an aggregator parses the non-essential news from the essential. You can use an app that lets you aggregate the news you care about from the sources you trust in a clean layout.
Best reading apps
There is something special about holding a physical book in your hand and turning the pages while diving deeper and deeper into a story. However, you can have an entire library of books saved directly on your phone in this day and age. So whether you want to read a book on your lunch break or catch up on a comic book series, the best reading and e-book apps make it easy.
Best sports apps
Much of the world gets consumed by their favorite sports, from soccer to the NFL and everything in between. Thanks to the selection of apps in the Play Store, you can follow them all. Whether you want to know if your top pick got injured or if you want to catch the highlights from last night's game, these apps make it possible.
Best video streaming apps
Streaming services are the way of the future, and these days, there's a streaming service available for everyone. While the old-time sitcoms and movies are great, these streaming companies push new and original content that takes advantage of 4K HDR playback and tells some of the best stories. Then others give you a platform to make your own videos and share them with the world.
Best music streaming apps
Regardless of whether you're on a road trip or just trying to hunker down and get some work done, music makes the world go 'round. These music streaming services give you the largest library of songs that you can imagine and make products like the iPod look like a faint relic of the past. Just open the app, pick the song that's stuck in your head, and belt out the lyrics like there's no tomorrow.
Best podcast apps
Radio stations can be annoying with the ads that come up every couple of minutes, often lasting longer than the show you're listening to. Podcasts give you access to "radio" shows that you care about and make it so that you can either sit back and enjoy a simple conversation or listen to a riveting story that spans multiple episodes.
Best financial management apps
Staying on top of your finances is never easy. With everything from the banking sector to e-commerce coming over to the digital side, it's harder than ever to track your income and expenditure. Luckily, there is a slew of awesome apps built from the ground up to help you maximize savings and keep track of everything fiscal right from the comfort of your phone.
Best apps for selling stuff
Time marches on, and that new toy that you bought a year ago has started collecting dust in the corner. Should you recycle it? In some instances, that's correct, but as the saying goes, "one man's trash is another man's treasure," and there's an opportunity to make some money back. These apps allow you to list your old clothes, electronics, and even cars so that they can get put to use and give you some extra green in return.
Best mental health and digital wellbeing apps
Mindless YouTube videos and video games don't do much to keep your mind sharp. But, at the end of the day, your mind is the most powerful tool, and it's important to keep it sharpened. These tools let you step away from your phone or work as an extension to help keep your mind at ease.
Best fitness and workout apps
One of the most popular new year's resolutions is to get in shape. This means taking care of your body, staying healthy, and hitting the gym to either bulk up or lose some weight. However, some apps make it, so you don't even have to step foot in a gym if you want to go at your own pace. And what better way to do so than with the help of some ultra-powerful applications that are tailored to your needs?
Best to-do apps
It happens all the time. You start adding items to your to-do list, but they still end up being forgotten, and then you have to rush and do everything at once. Or maybe you just need a way to take a quick note for easy access later. These to-do apps will help to make sure that you keep track of your menial tasks or more in-depth projects.
Best learning apps
Along with keeping your mind sharp, you'll want to keep training your brain and yourself to learn something new all the time. Regardless if it's learning a new language or trying to figure out exactly what Quantum Physics is, there's an app for that. Or maybe you just want to have an informative book condensed into a 15-minute session, giving you the most important points.
Best email apps
Emails are simply the worst form of communication. Instead of getting the spam flyers in your mailbox, you now get ads and spam in your email inbox. However, some rely so heavily on email that it's become a way of life. And those folks need an app that makes organization and consolidation of emails easy so that you can finally achieve the fabled "Inbox Zero."
Best navigational apps for driving
Unless you have lived in the same place for the last 15-20 years, chances are you don't know the right road to take to get somewhere new. Or maybe you need to get a ride from the train station to the hotel, and you need to find out the best modes of transportation available to you in the vicinity. These traveling apps make it easy to do anything that you need to do, and then some.