Best VPN services in 2023
We've tested and compared Windows VPN to help you choose the best for you
The best VPNs send your online data through secure servers. This encrypts the information so it's hard to decipher if it's ever intercepted. What's more, a VPN server also reassigns your device's IP address. This makes it look like you are in a different location than where you are. Both encryption and IP reassignment secure you from being tracked online and protects your overall privacy.
Our team at Android Central has spent several years testing and evaluating VPNs, along with other internet security solutions. We physically test dozens of VPN servers more than once each year and won't recommend one that we ourselves don't feel comfortable using.
Whether you need a VPN for torrenting, streaming tv shows while traveling, or just want to be more secure while online, we've rounded up the best. Our guide has some helpful information on what to look for in a VPN, how we test VPNs, and answers to commonly asked questions. All of this is to help you find the best VPN for you. To get started, here are our top three VPN picks.
The best VPN services in 2023
Here's our list of the absolute best VPN services right now. See how they compare to other VPN services and read our more in-depth reviews to learn more about each service's test results and advanced features.
The best VPN overall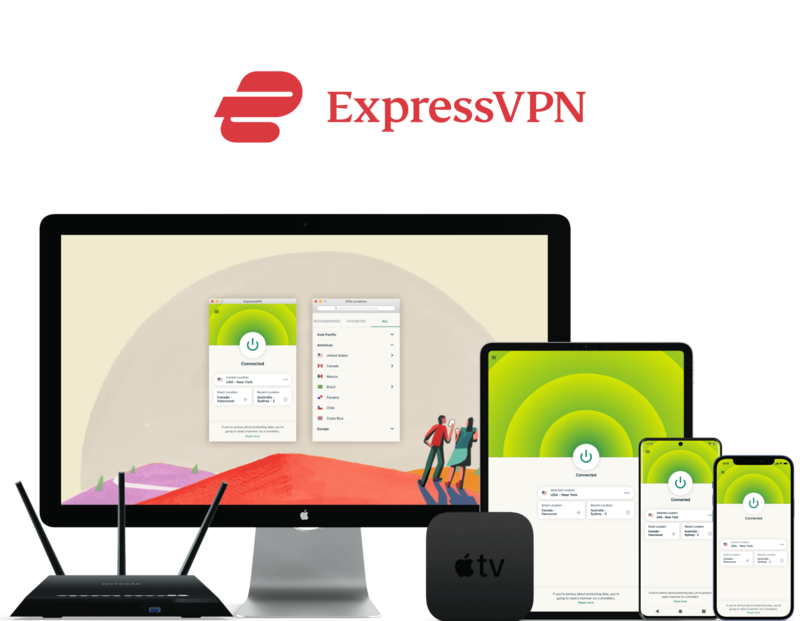 When it comes to being safe, ExpressVPN puts a lot into its apps to ensure your online history isn't traceable, your privacy isn't logged, and your online experience isn't interrupted by lag. We tested it on a lot of different devices and put it under a lot of pressure to make it leak data, even a little bit. But it held fast. What's more, we've been testing VPNs for many years, and ExpressVPN has always put on a great performance. In reality, we weren't expecting anything different this time around.
ExpressVPN uses the highest AES 256-bit encryption level available. This is on the same plane as militaries, governments, and even financial institutions. If by some chance your info is intercepted, it will be impossible to decode. ExpressVPN also takes your physical privacy seriously, too, so it doesn't keep any personal information on file.
▶ Try ExpressVPN with a 30-day money-back guarantee.
This VPN service allows third-party audits of some of its services. Though it isn't as deep, or as frequent as other VPN services, the fact ExpressVPN allows someone else to peek at its service gives us more confidence in its overall security.
ExpressVPN is designed to more than simply shield your identity as you casually browse online. It has tools and features to help you with other important tasks. For example, when you connect to an ExpressVPN server, your device is given a different IP address. This is handy if you travel outside of your home country and need to access important files or apps that may be restricted because you are now on foreign soil. Connecting to a server close to home gets you around these geo-restrictions.
You can use ExpressVPN to tap into tv streaming services when you travel. It isn't the best for Netflix. When we tested it we couldn't always unblock Netflix in either the US or the UK. We were never able to access Netflix Canada. All other regions were okay, and we didn't have issues watching shows on other streaming sites. These include Amazon, BBC iPlayer, Hulu, and Disney+. You can watch on more than one device, too, because ExpressVPN allows up to five simultaneous connections.
ExpressVPN checks most of the boxes when it comes to overall service. While it isn't perfect (no VPN is), it gets pretty close. However, it does charge a premium price for all its services. In fact, it's one of the most expensive VPN services we reviewed. Plus, it gets more costly as the years go by since it advertised prices are usually for the first year and for new users. Renewals jump up, sometimes, by 49%. You do get a 30-day money-back guarantee if you want to try it out and then change your mind.
Best VPN with antivirus
When it comes to security, NordVPN is on par with ExpressVPN. It has had to work to get there and hasn't been on top as long as Express has. But we're seeing a positive trend as NordVPN is more consistent in passing our rigorous security tests. NordVPN does add a few tools that Express doesn't have. Firstly, it sends your data through two servers. This double-encrypts the information to make it twice as hard to decode. This also assigned an IP address that is impossible to trace back to you or your device.
Another tool NordVPN adds to its service is an antivirus. This malware protection tool is limited to online threats, and even more specifically to blocking malicious websites known to harbor threats. These could be malware files or phishing schemes. Both are blocked by NordVPN. This isn't as effective as true antivirus software, but it is a definite start.
▶ Try NordVPN with a 30-day money-back guarantee.
NordVPN also includes ad blockers. Ad blockers strip websites you visit of advertisements. This helps the page look less cluttered but also cuts down on the risk of a dangerous ad that contains a malicious link.
For unblocking geo-restricted content, NordVPN is one of the best. In fact, it's the best for unblocking all Netflix in all regions. It also lets you watch shows on your Amazon Prime, Hulu, and Disney+ accounts when you're traveling away from home. You don't have to watch on a mobile device or a small laptop screen. NordVPN is compatible with game consoles and streaming devices like Roku, AppleTV, and Amazon Firestick.
We don't recommend using NordVPN's Chrome browser, though. This is a proxy rather than a true VPN client. This means your IP address will change, but it won't encrypt your info. This essentially allows the website you're on to potentially peel back the layers and see where you really are. It can be done if you use the Chrome browser in conjunction with the full NordVPN client. You'll need to be a little tech-savvy to get it to work since the apps already aren't the easiest for new users to figure out.
When signing up for NordVPN, you can opt to pay for just a single month of access or go with a one-year or two-year plan. The cost per month drops significantly as you commit to a longer period of time, with the best pricing being on the two-year plan.
Best cheap VPN
Surfshark is the fastest VPN on our list. It topped other VPNs with an impressive 960 Mbps. To put this in perspective, you need 14 Mbps to stream Netflix on a single device, and 45 Mbps to run a VPN without experiencing a slowdown to your internet connection. Surfshark's speed means you can have so many devices connected at the same time, which is good since you get unlimited connections with this VPN.
With this much speed, Surfshark can handle streaming tv services. We tested it out with several streaming sites, and it unblocked everything from Netflix in every region to Amazon and Disney+. It also lets you watch the BBC iPlayer from your UK accounts.
▶ Try Surfshark with a 30-day money-back guarantee.
These speeds are also good for torrenting, also known as P2P transfers. However, Surfshark hasn't put a lot of details into this service, so there are some hiccups getting it to work, and we saw some dips in speed when we tested it.
For international travel, or tapping into geo-restricted content, Surfshark has over travel 3,200 servers in 100 countries. It will be hard to find one in an area you need. There are VPN services with more servers. For example, Private Internet Access has over 20,000 servers worldwide.
Surfshark, like most VPN clients, encrypts your data using the highest level of encryption available. It also has a solid no-log policy. Both of these help keep you both secure and private while using its VPN service. However, when testing Surfshark's overall security, we did notice a glitch with the kill switch on Windows. Usually, the kill switch will turn on when the VPN is compromised. This shields your data from being seen while the VPN connection is reestablished, or your internet connection is severed. We noticed that sometimes the kill switch turned on without notifying us of any VPN issue. Other times it said it was on, but we still detected small leaks. These issues didn't happen all the time, but enough that we feel it important to report on it.
Overall, Surfshark is secure enough and easy to use. Plus, it's the cheapest VPN service on our list, especially if you choose its 2-year plan. You can try it out for 30 days with its money-back guarantee.
Best Linux VPN
Private Internet Access – or PIA as it is more commonly known – is a good choice if you use a Linux computer. While other VPNs are compatible with Linux machines, PIA uses a GUI, or graphical user interface rather than a command line user interface (CLI). Regardless of the device you use this VPN service on, it is highly configurable, which makes it difficult for beginners. If you're new to VPN, we recommend either Surfshark or CyberGhost. Both have easier apps for beginners.
One area PIA excels is in torrenting. It has dedicated servers just for this purpose and adds additional safeguards to ensure your privacy and a secure connection while downloading or sharing files. One tool includes is port forwards. This helps speed up your connections so file transfers happen quicker.
▶ Try Private Internet Access on unlimited devices
Overall speeds are just okay. They are good for general browsing, but compared to other VPN services we tested, Private Internet Access clocked below-average speeds. You can still watch tv streaming services, but it won't be as good compared to using a VPN with faster speeds.
You will be extremely secure while using this VPN. It has a no-nonsense, no-log privacy policy. This has been challenged in court, twice. Both times, PIA was able to prove that it doesn't in any way keep a history of your online activity, nor does it log personal information. In short, it doesn't have anything on you for companies, law enforcement, or others to trace browser history back to you, or even prove you use the service at all.
If you need a US VPN, PIS is one of the best. For starters, it has over 20,000 servers worldwide. Many of these are located in popular US cities, so you can tap into North American content even if you're overseas. This includes tv streaming services. We checked to see which services PIA is able to unblock. For US content, it did well. We could watch Netflix, Hulu, Amazon Prime, and Disney+. It struggled a bit with other Netflix regions, and popular channels located in the UK and Australia.
For technical support, you're directed first to the Private Internet Access online support library. There are some good articles there that can help, but not everything is clear or easy to find. You can reach out via live chat to an agent for more personalized assistance. We've found that wait times are about 1-2 minutes and answers are helpful and clear to follow.
Best Chromebook VPN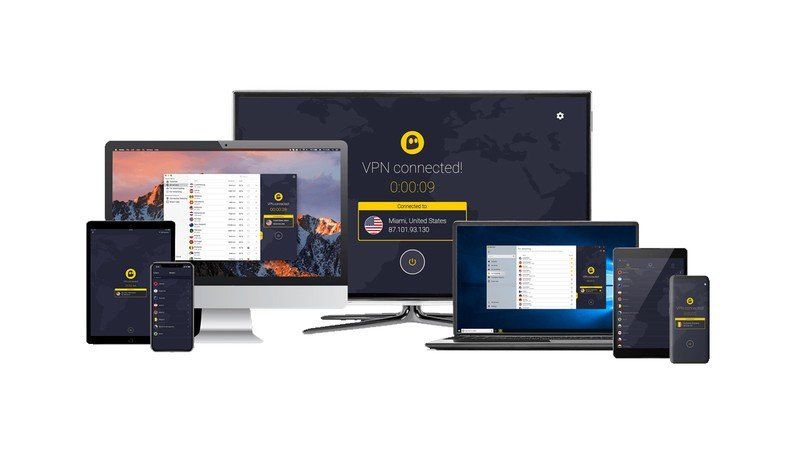 CyberGhost works with many devices, but one that impresses is its Chromebook VPN. Other services provide a proxy browser extension, but CyberGhost has a true VPN that will keep you hidden as your work, study, or play online.
Chromebook isn't the only device CyberGhost is compatible with. You can use it on any Windows or Mac desktop, and it works with Android and iOS mobile devices. There is a Linux VPN available, but it is a command-line user interface (CLI). CyberGhost works on routers, too. All of its apps keep the user in mind and are designed to be intuitive and easy to use. In fact, it's one of the VPNs we recommend for beginners.
▶ Try CyberGhost VPN with a 45-day money-back guarantee
A cool tool the CyberGhost includes is automatic server matching. It asks what you want to use the VPN for and will find the best server for you to connect to. For example, this VPN has servers dedicated to tv streaming. Letting CyberGhost know that's what you want to do will results in you being shown the best streaming servers available.
Speaking of streaming services, CyberGhost is limited in this area. it struggles to unblock Netflix in several regions, and it doesn't give you access to DIsney+. You can watch the BBC iPlayer, Hulu, or Amazon Prime. CyberGhost is one of the few VPNs that can unblock HBO Max.
CyberGhost has a few additional security tools up its sleeve. It will block ads, trackers, and malicious sites. It automatically sends you to the HTTPS version of each site to ensure you are viewing the most secure option you can. On mobile, you can enable data compression to help save you some MBs while on the go.
One drawback to using CyberGhost is that you are limited to downloading the service to seven devices. Other VPN services put a cap on the number of simultaneous connections. This lets you tap into a VPN regardless of the device you're on. CyberGhost's device cap limits this a bit more. You can check it out to see if you're a fan. CyberGhost has a generous 45-day money-back guarantee, 15 days more than most VPN services.
Best of the rest
Privado VPN values user privacy so much that they don't put as many restrictions on their free VPN as other services do. In fact, some of the most important tools, like WireGuard encryption protocols and a decent number of server locations are available for both free and paid subscriptions.
If you want to stream tv services, you can do this with Privado's free VPN. It unblocked Netflix, Disney+, and the BBC iPlayer during our tests. Its paid subscription took this further and also gave us access to Hulu and HBO Max.
▶ Try PrivadoVPN absolutely free
Overall, Privado VPN doesn't have the same server network as other VPNs. Where other services have thousands of servers, Privado VPN only has 300. There are located in 63 total locations (48 countries), though only 13 of these are available to free users. Being limited in where you can connect means there's a chance you won't be able to get an IP address for a specific location if too many other users are vying for the same connection.
Privado VPN works on common devices. Windows, Mac, Android, and iOS are all compatible. Privado also works with smart TVs, which makes streaming shows more enjoyable. All its apps are uncluttered and simple, making it easy to navigate and learn about VPNs if you're a new user. There are some customization options if you want to dabble a bit in reconfigurability. It's better suited for the plug-and-play crowd.
We tested Privado along with dozens of other VPN services to see how secure they are. This service didn't show any DNS leaks, and its kill switch was quick to engage and protect our information when we forced the VPN to drop. In theory, it protects your privacy, too, with a no-log policy. However, Privado doesn't allow any independent audits of its claims or services, so it's impossible to verify its full security potential beyond what we can do in our test labs.
For questions, you can reach out to support personnel via Privado's online email form. There isn't a lot of other on-site help beyond there. There are some support documents, but they are outdated and hard to follow if you can even find what you need in the first place.
---
ProtonVPN is based in Switzerland, which means that it benefits from additional strong legal protection. Switzerland offers some of the world's strongest privacy laws, and remains outside the EU and U.S. jurisdiction, meaning that it can't be coerced into spying on any users.
There are strong no-logging policies, DNS leak protection, and a kill switch, and it can be used as an always-on VPN that automatically reconnects to a server should the connection be interrupted at any point. ProtonVPN may not offer the most servers or have them spread out in the most locations, but if there is one thing that the company knows, it's privacy and security. ProtonVPN is designed to ensure that no one can eavesdrop on your connection, and it does so by routing your connection through fully encrypted tunnels.
▶ Try Proton VPN for free
The NetShield feature, available on all platforms, is a DNS-based web filter that protects you from malware, ads, and trackers. It's a little more configurable than similar services, and you're able to choose whether you only block malware, or want to stop ads and trackers as well. It isn't as effective as a full antivirus suite, but it is helpful in reducing malware attacks where it counts the most.
Before you get started with the paid service, you can always try ProtonVPN out for free. It is worth noting that the company does prioritize paid users during peak times, so on a free plan you may notice slower speeds when more people are online. However, even paid users won't have the fastest VPN at their fingertips.
In our speed tests, Proton VPN came in below average for connection speeds. It's still fast enough to support casual browsing and maybe a single device watching a movie in 4K from a streaming service. For faster speeds, we recommend Surfshark, which topped the charts with its speeds, or NordVPN which came pretty close.
Whether you end up wanting a free or paid plan, Proton is definitely a VPN provider worth considering. You can give the paid plan a try without any risk since you do have a 30-day money-back guarantee to decide if it's the right VPN for you.
---
One of Windsribe's best features is its unlimited connections. You can connect every desktop, laptop, cell phone, tablet, and even your router, plus keep them connected all the time. It proved effective at keeping DNS leaks at bay in our in-house security tests and has a solid kill switch.
Windscribe has browser extensions for popular web browsers, such as Chrome, Firefox, and Opera. These let you turn on and off the VPN within the browser itself. This is handy if you don't want to keep the VPN on at all times. Simply turn it on before you navigate to a specific website and you're protected.
▶ Try Windscribe VPN for free
This VPN comes with a few extra security features to further secure your online experience. It has an ad blocker to remove advertisements from the websites you visit. However, you can configure this VPN to also block trackers, malware, fake news, and even porn.
When it comes to speed, Windscribe is in the fast camp. Between our last two speed tests, Windscribe jumped from a mere 490 Mbps to a whooping 700 Mbps. We're excited to see if Windsribe continues this momentum. For now, it's ranked among the fastest, which means it easily supports tv streaming, torrenting, and other tasks where speed is key.
Windscribe VPN uses open-source code. This allows anyone to look at it, find possible kinks, and help Windwscribe fix vulnerabilities to make it more secure. We like that Windscribe wants to be transparent in this way, and is open to suggestions. However, it doesn't allow formal audits of any part of its service, which means there isn't a way to validate its security and privacy claims.
There is no 24/7 live support available with this VPN. You can reach out via email, or send a message through the company's Subreddit. Either way, you'll have to wait for a response. You can try out Windscribe's free VPN to get a feel of how it works before committing to a paid service. It will be limited, but you can get a general idea of the configuration and how to navigate the client. If you do decide to buy the full package, Windscribe is a bit more expensive than most VPN services.
---
IPVanish is a provider you won't want to rule out. It offers more than 1,900 servers spread across 75 different locations, allows for all of your devices to be connected at the same time, and boasts an impressive 40,000 shared IP addresses. You can also bundle IPVanish with SugarSync cloud storage for just a few bucks extra if that's something you need.
There are apps for all the popular platforms, including Roku, Fire TV, Mac, Android, iOS, Windows, and more. They aren't bogged down with useless features and make connecting to the service the fastest and easiest thing to do from within it. In fact, the app has one of the best user interfaces when it comes to the map of servers, making it easy to get connected to a server in the desired location.
Throughout testing IPVanish we noticed the servers were almost always up and running, the download speeds were consistent, and slightly above most of the others we tested. A network expansion in early 2021 saw some servers updated to better hardware and 25Gbps network cards, which will only help things in this department, too.
One odd thing that was noticed was that not every server actually existed where it was said to be, which could be problematic for those looking to unblock content in a specific area. This is only a minor thing, but something that's absolutely worth considering. We also could not get IPVanish to unblock BBC iPlayer or Amazon Prime Video, so it may not be the best streaming VPN choice, though it does work for Netflix and Disney+.
Another area where IPVanish excels is customer support. You can get support at any time since the company offers 24/7 coverage, and agents can be reached right from within the iOS and Android apps. It really doesn't get easier than this, and the company recently moved from a 7-day to a 30-day money-back guarantee. Give our IPVanish review a read and then get started today.
---
Mullvad is a relatively new VPN having launched just 14 years ago. However, it does impress with its security and privacy. It allows third-party audits of every aspect of its client and service to prove it is secure. This includes its no-log policy, and Mullvad is one of the best when it comes to securing your personal information.
This VPN lets you pay with cash (like, stuff it in an envelope and send it in), or with crypto, so you don't have to hand over any personal information whatsoever in order to open an account or use this VPN. But, if you do sign up with Mullvad the old-fashioned way, it still will keep your information private, and never share it with another company, or turn it over to law enforcement agencies.
▶ Try Mullvad risk-free for 30 days
When it comes to performance, Mullvad has impressive connection speeds. It capped out at 770 Mbps during our last round of testing, though this is down from 820 Mbps from previous tests. It's still nearly over 36% faster than the average VPN speed. You can connect five devices to the VPN at the same time, and these speeds will support them without you experiencing slowdown or buffering.
Mullvad doesn't have the server networks of our top picks. However, 650 servers worldwide is an impressive start. They are in 72 different locations and in 43 countries. These are in high-traffic areas, so if you need to work around geo-restrictions, most of these can be handled by Mullvad.
The interface of this VPN is pretty basic and underwhelming. There are functions that are subpar when compared to other VPNs that have been in the game longer. For example, you can't watch any tv streaming services with this client. We tried, but nothing was unblocked. It's also not recommended torrenting. In fact, Mullvad just recently announced it is removing port forwarding.
Another big downfall of Mullvad is the lack of live support. But, you can send in an email request for help and expect a quick response. We found these to be well written, so it's easy to follow step-by-step instructions or understand the answer to tough questions. Overall, Mullvad is simple and basic, and not for everyone. But, we're excited to watch it grow and possibly become a bigger contender in the VPN industry.