Best prepaid phone plans 2022
If your phone is unlocked, you can switch and save with a prepaid carrier.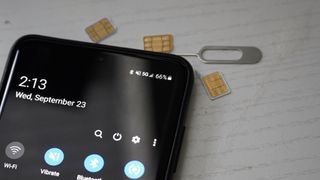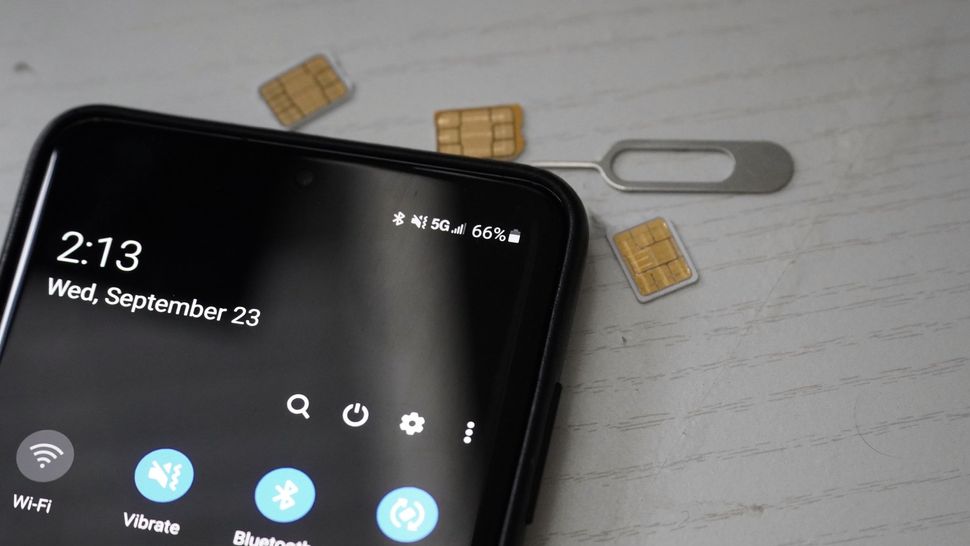 (Image credit: Samuel Contreras / Android Central)
The best prepaid phone plans eliminate features you don't need, while staying focused on what does matter, like plenty of high-speed data. As unlocked phones have become more accessible, prepaid plans can help keep you from getting locked into an expensive plan for years. Thanks to our own reviews as well as customer reviews, we've compiled a list of some of the strongest options. While unlimited data can be tempting, many people don't actually need it and can save money with a smaller or cheaper plan.
Save money with these prepaid plans
Tons of choice
Reasons to buy
+
Coverage on Verizon or T-Mobile
+
5G on Verizon includes C-band
+
Cheap unlimited plans
+
Multi-line savings
+
Custom plans available
Reasons to avoid
-
The T-Mobile SIM gets less priority data
-
You can mix unlimited plans with multiple lines
US Mobile offers SIM cards for the Verizon and T-Mobile networks, but to get the most out of the carrier, Verizon is the preferred choice. T-Mobile SIMs work as expected, but don't get as much priority data. While US Mobile originally stuck to a fully custom plan structure, its newer unlimited plans steal the spotlight when it comes to value. You can even save when you bring multiple lines with unlimited.
The cheaper of the unlimited plans is called Unlimited Basic, and gets 30GB of premium data on Verizon's network with C-band 5G. This plan starts at $35 per month with one line, but goes all the way down to $20 per line with four lines.
If you want more priority data, Unlimited Premium takes that number up to 100GB. This plan also comes with 50GB of hotspot data and 10GB of international data. It comes in at $45 for a single line, and $30 per line with four lines. If you bring at least three lines, you also get a free subscription, such as Netflix or PlayStation Network. If you bring four lines, you get another subscription. If your family likes to stream, these perks can be a great bonus.
US Mobile does charge a bit extra for fees and taxes depending on your location, so don't be surprised to see your bill a bit higher than the base plan price.
Cricket Wireless
Prepaid on AT&T's network
Reasons to buy
+
Huge AT&T network
+
Multi-line discounts
+
Taxes included
+
Call Defense included
Reasons to avoid
-
Expensive for a single line
-
No mid-band or mmWave 5G access
Cricket Wireless is a prepaid carrier owned by AT&T, and is one of the best options for getting cheaper service on the AT&T network. The fact of the matter is that some people just get more consistent coverage on the AT&T network, so it's nice that Cricket offers competitive rates with the option for premium data on its most expensive plan. Still, its cheaper plans are more compelling and if you are bringing four lines, you can even go unlimited for $25 per line.
Cricket has four main plans starting with 5GB of data on the low end for $30 per month. That bumps up to $40 for 10GB. The cheaper of the two unlimited plans starts at $55, and even comes with international texting. The data on this plan is a lower priority than many AT&T plans, so if you live in an area with a lot of AT&T users, you may notice longer load times.
If you want to avoid that deprioritization, the $60 unlimited plan comes with premium data as well as 15GB of hotspot data. You also get upgraded to HBO Max with ads.
Cricket has multi-line savings as well as a $5 autopay discount for its three largest plans. Cricket also includes its taxes, so there's no surprise when you're ready to check out.
Cricket has access to AT&T's 5G network, though it's limited to just the slower nationwide network. This means that mmWave and mid-band 5G aren't currently supported by the carrier. While coverage on these networks is still limited, it would have been nice to see the extra capacity put to use.
Multi-month savings
Reasons to buy
+
Save when you buy up to a year
+
Reduce payments with Mint Family
+
Full T-Mobile 5G network
+
Low introductory prices
Reasons to avoid
-
Must buy a minimum of three months
-
Unlimited plan tops out at 35GB
-
Higher than expected "recovery fee"
For a carrier that offers four plans and three term lengths, Mint Mobile is surprisingly easy to understand. The basic premise is that the longer a term you're willing to get, the cheaper your monthly cost will be. That means you cut a bigger check upfront, but you don't have to pay again for multiple months. Mint Mobile uses the T-Mobile network with full access to 5G, so for most people, coverage and speeds will be great.
Mint's cheapest plan comes with 4GB of high-speed data with unlimited talk and text. If you're a light user, this is the place to start, and if you end up going over 4GB there's no need to worry. Our Mint Mobile review found that speeds slow down to about 500kbps after you've used your data. This includes the unlimited plan that comes with 35GB of high-speed data. If you need more than that consistently, Mint Mobile isn't the right choice.
| | 4GB | 10GB | 15GB | Unlimited |
| --- | --- | --- | --- | --- |
| 3 months (introductory price) | $15/mo. ($45) | $20/mo. ($60) | $25/mo. ($75) | $30/mo. ($90) |
| 3 months | $25/mo. ($75) | $35/mo. ($105) | $45/mo. ($135) | $40/mo. ($120) |
| 6 months | $20/mo. ($120) | $25/mo. ($150) | $35/mo. ($210) | $35/mo. ($210) |
| 12 months | $15/mo. ($180) | $20/mo. ($240) | $25/mo. ($300) | $30/mo. ($360) |
One thing to keep in mind is that Mint offers an introductory price which works out to the 12-month rate for three months. Then after your first three months, you can decide for how long you'd like to renew for, and if you can save by switching to a smaller plan. Mint Mobile also has a penchant for promotions, so there's a good chance you can try it out for even less.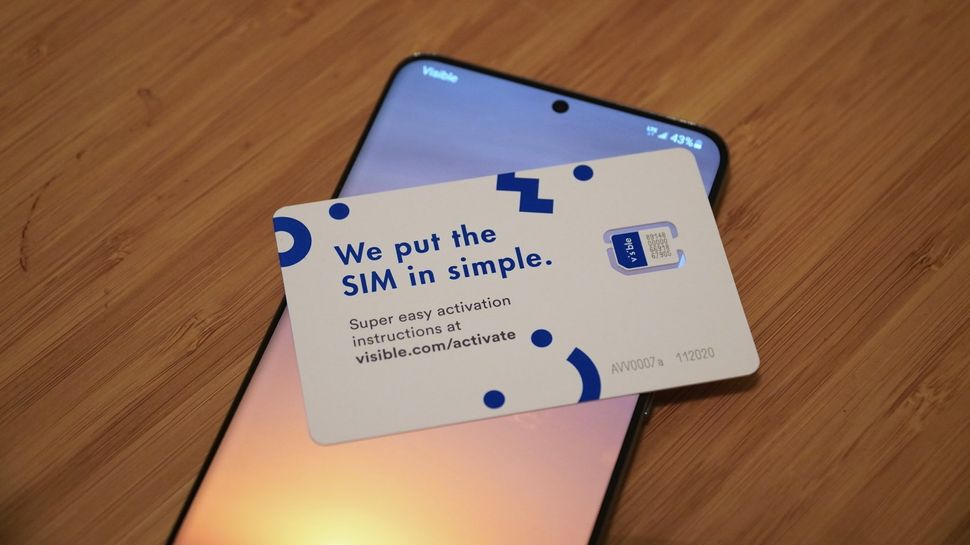 Don't worry about the gigs
Reasons to buy
+
Completely unlimited data
+
5G access on Verizon
+
Unlimited hotspot data (5Mbps)
+
Fees and taxes are included
Reasons to avoid
-
Limited phone compatibility
-
Speeds are low in congested areas
Visible is a prepaid carrier from Verizon that offers a single, unlimited plan. Unlike many other prepaid unlimited plans, there is no hard cap with slower data after, you can use as much data as you want. This works by lowering the priority of data on Visible compared to Verizon, so in a side-by-side comparison, a Verizon plan will almost always come out ahead. Still, our Visible review found the carrier to offer plenty of speed for day-to-day usage, though this will vary depending on the strength of the Verizon network in your area.
Visible's plan starts at $40 per month, but when you join a party, it comes down to just $25 per month. Visible has also done all of the legwork with parties so you can join one directly from its site.
Hotspot data is also unlimited, though it is capped at 5Mbps so it's no replacement for your home internet connection, but still a great addition to the plan. Visible gets 5G access on Verizon as well, though it has no access to 3G or Verizon's roaming partners so, in rural areas, Visible will likely suffer.
Visible also has a much more limited list of compatible phones compared to a T-Mobile-based carrier. You can check your phone before completing your purchase to be sure. For the most part, all modern iPhones will work, as well as the biggest names in Android like the Pixel 6 series and Galaxy S devices starting with the S20 series. Some older devices are also compatible, so it's worth checking your IMEI (opens in new tab) at Visible.com.
Metro by T-Mobile
Focused on data
Reasons to buy
+
Access to full T-mobile 5G network
+
Cheap unlimited data
+
Hotspot and cloud storage on the bigger plans
+
Taxes included
+
Multi-line savings
Reasons to avoid
-
No multi-line discount for two lines
Metro by T-Mobile has plans resembling those offered by the carrier with a few unique advantages. For one thing, taxes are included in your price, so you don't have to go through a lengthy account creation process to see your final price. Metro's plans are also a bit more straightforward, with all plans getting unlimited data.
The cheapest Metro plan comes with 5GB of high-speed data for $30 per month. Since you still get 2G speeds after you use up that data, you still get access to all of your messages and emails even if you blow through your data before the end of the month.
Most people will be interested in the $40 unlimited plan though. This plan is refreshingly basic, though it would have been nice to see some hotspot data like what T-Mobile Prepaid offers. Still, your speeds remain high with up to 35GB of usage in a month.
The next plan up adds 5GB of mobile hotspot data plus 100GB of Google cloud storage for $50 per month. If you want more, $10 more gets you 15GB of hotspot data and comes with an Amazon Prime subscription. If you are looking at the $50 plan and already pay for Prime, you can save a few bucks with this bundle.
T-Mobile Prepaid
Fast 5G for less
Reasons to buy
+
Support from T-Mobile
+
T-Mobile scam call blocking
+
Music unlimited
+
T-Mobile Connect plans are even cheaper
+
Multi-line discounts
Reasons to avoid
-
Taxes and fees extra
-
Fairly expensive
T-Mobile's network is home to some of the best prepaid carriers, so it makes sense that its first-party solution is also one of the best. T-Mobile prepaid has two sets of plans with Simply Prepaid and T-Mobile Connect. Simply Prepaid will be more appealing to heavy users, with its smallest plan coming with 10GB of high-speed data. Not only that, but T-Mobile Prepaid included Music Unlimited, so streaming music doesn't count against your high-speed usage.
Many people can get by with the $40 for 10GB of data without worrying about usage at all. Still, if you need more, an unlimited option is available for $50 per month, with Unlimited Plus offering 15GB of hotspot data for $60 per month. The best way to save with T-Mobile Prepaid is to bring multiple lines for a reduced per-line price. Interestingly, even with five lines, the total for unlimited is still just $10 more.
Keep in mind that you will need to pay taxes and fees depending on your location, so your final price will be a bit higher than the quoted plan price.
T-Mobile Connect, or rather, Connect by T-Mobile is a budget option starting at just $10 per month with 1,000 minutes, 1,000 texts, and 1GB of data. There are four plans in total, with up to 12GB of data for $35 per month. These plans don't include unlimited 2G speeds like some other cheap plans so once you're out, you're out.
Build your own plan
Reasons to buy
+
Very cheap data
+
Fully custom plans
+
Great T-Mobile coverage
+
Calling to 60+ countries
+
Fees are included
Reasons to avoid
-
Unlimited plan is slowed at 25GB
-
No multi-line discounts
Tello manages to be a likable carrier thanks to its straightforward plans and low costs. Tello also allows you to tailor your plan to a perfect fit, with a wide range of data options that mostly end up cheaper than other carriers. You can even save a few bucks by going with a smaller number of minutes if you mostly text or use messaging apps. Tello also includes fees, so your bill should be a close match to your plan price.
Tello has configured four plans as starting points, with an Economy plan coming in at $10 per month with unlimited minutes, texts, and 1GB of data. If you spend most of your time on Wi-Fi, this plan could be all you ever need. The unlimited plan comes in at $29, and has up to 25GB of high-speed data. While less than competitors like Mint, 25GB is plenty for many people even if the amount doesn't quite earn the unlimited name.
Tello uses T-Mobile's network, so you'll get full access to 5G including mid-band if you have a compatible phone. Speaking of phones, T-Mobile's network means that just about any unlocked phone should work, though some carrier-specific models may not get the full spread of 5G bands.
Find a plan that fits your needs and your phone
The best prepaid plan for you really comes down to your specific needs so the first thing to do is think about how you use your phone. You'll also want to make sure you buy one of the best Android phones unlocked instead of from a carrier, so you can easily switch carriers when you find a better deal. Carriers also tend to lock customers in with two or three-year payment plans on phones.
If you need a ton of data for cheap, Visible is a great starting point. Still, Visible will struggle more in congested areas, so getting a plan with some premium data such as US Mobile's Unlimited premium may be worth the extra cost for you. Finally, if you don't need truly unlimited data, Mint Mobile continues to be one of the best values with a simple way to save and great phone compatibility.
When Samuel is not writing about networking or 5G at Android Central, he spends most of his time researching computer components and obsessing over what CPU goes into the ultimate Windows 98 computer. It's the Pentium 3.
Android Central Newsletter
Get the best of Android Central in in your inbox, every day!
Thank you for signing up to Android Central. You will receive a verification email shortly.
There was a problem. Please refresh the page and try again.