Visible isn't the fastest carrier around but with unlimited data and plenty of speed for most people, it's still a phenomenal value. If you're looking for a bit more speed, you can upgrade to Visible+ with faster 5G and premium data. I found Visible's coverage to be strong, even in rural areas, with enough speed for streaming and browsing.
Pros
+

Unlimited high-speed data on Verizon LTE and 5G

+

Unlimited hotspot data (5Mbps)

+

Taxes and fees are included in the plan price

+

Simple plans make saving easy
Cons
-

Data is deprioritized on the base plan

-

5G UW speeds are limited on the base plan

-

Videos stream at just 480p

-

No multi-line or multi-month discounts
Why you can trust Android Central Our expert reviewers spend hours testing and comparing products and services so you can choose the best for you. Find out more about how we test.
If you're looking to save money on your phone bill, you've likely already come across an ad for Visible and its unlimited data plan. If you've been paying AT&T, T-Mobile, or Verizon for unlimited, this plan could seem too good to be true, but it is. Just make sure you know what you're getting with Visible, and more importantly, what you're not getting. You'll see features on expensive plans like premium data and 5G Ultra Wideband support but when it comes down to it, most people don't need that at all.
While there are a lot of prepaid carriers advertising unlimited data, many of them, like Mint Mobile, put a limit on how much high-speed data you can use. Visible on the other hand lets you use as much data as you want so if you need 100GB in a month, you've got it. The only catch is the speed, and unfortunately, that all depends on where you live.
Visible Wireless Review: Price and availability
Visible has two plans called Visible and Visible+. The base Visible plan is cheaper at $30 per month for one line and comes with unlimited talk, text, and data on Verizon LTE and nationwide 5G. Visible+ costs $45 per month and adds Ultra Wideband 5G speeds, 50GB of premium data, international calling to 30+ countries, international texting to 200+ countries, and roaming in Mexico and Canada. If you need international features, Visible+ will make a lot more sense but if you talk to your international friends or family using a chat app like Telegram, you could save some money with the smaller plan.
Customers that sign up using PayPal can also get $5 per month bringing the price down to $25 per month for Visible and $40 for Visible+. Visible does not have physical stores and is not sold at Verizon stores so if you're looking to get signed up, you'll need to do it online on Visible's website, or using the Visible app. Luckily, support for eSIM activation means you can get signed up in just a few minutes. If you have an iPhone with eSIM, you can even try out the network for free for 15 days.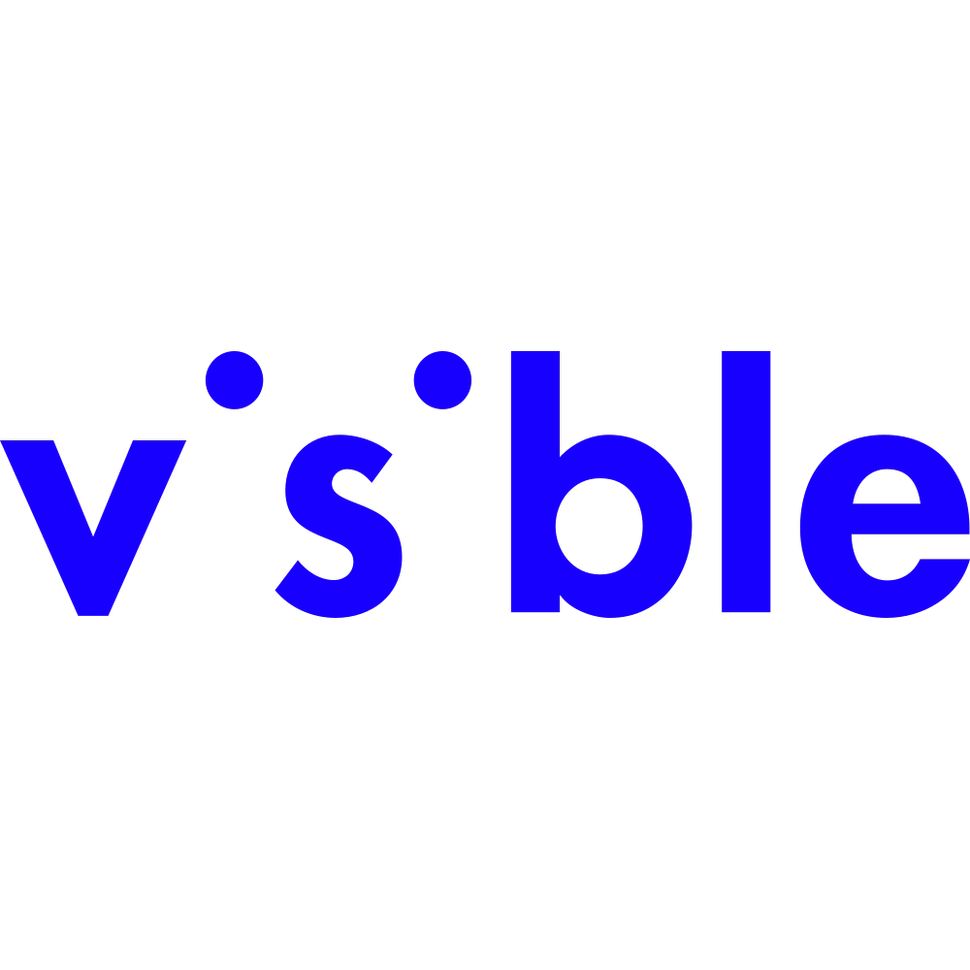 Unlimited Verizon for less
Visible has two plans that both offer unlimited LTE and 5G data on Verizon's network. Visible comes with unlimited hotspot data as well. If you need international features, you can upgrade to Visible+.
Visible Wireless Review: What works well
If you've been following Visible for a while, you might be familiar with the carrier's old plan which started at $40 per month with Party Pay bringing it down to $25. That plan is gone and has been replaced with the base Visible plan and while they look similar on the surface, there are some nice upgrades under the surface that make Visible nicer to use than ever.
On the old plan, your phone needed to connect through one of Visible's servers which led to some underwhelming speeds and high ping times. Visible has changed this with these new plans that now access the network the same way any Verizon phone would. That means your experience will be much closer to someone using a Verizon prepaid plan and if the network isn't too congested, you can even get some really fast speeds on LTE or 5G.
Visible's new plans come with a bump in speed that was immediately noticeable. I put Visible through its paces by taking a drive through the countryside to a small town in the middle of some large hills. Visible's coverage remained strong and never missed a beat as I used Google Maps for navigation with music streaming on my stereo.
The speeds weren't as fast or consistent as my AT&T SIM in the area, but I only experienced a single dead zone tucked in between some buildings. For the most part, I was happy with the performance and would have been perfectly happy using it as my main line. I had multiple tests come in over 50Mbps and even some topping 100Mbps on LTE. After finding a spot on Verizon nationwide 5G, speeds were solid at around 50Mbps.
Keep in mind that we really don't need a ton of speed on our phones and the most important thing is that they stay consistent. Whether you're downloading an app, making a video call, or just browsing online, Visible's speeds were more than fast enough for a good experience.
When Visible launched, it was a bit harder to recommend since its network demands VoLTE support for calling. At the time, VoLTE support was inconsistent across versions of phones but things are a lot better these days making it easier to bring your phone to Visible. You can check your IMEI on Visible's site to be sure, but most best Android phones like Samsung's Galaxy phones, Google Pixels, and iPhones should work. I tested Visible using my Samsung Galaxy S20+ and it took less than a minute for the phone to get connected after I put the SIM in.
The phone I used doesn't support Verizon's C-band 5G network so I was only able to test the so-called nationwide 5G network but overall, the performance was fine. I was also able to use Visible's hotspot with no issue. Visible includes unlimited hotspot data at 5Mbps so you can share your data with another device like a laptop or tablet as much as you want. Just keep in mind that the speed won't be enough to replace fixed home internet but it's great to have in a pinch. Visible's hotspot even worked as a backup connection with eero Internet Backup.
I can't praise Visible's unlimited hotspot enough. While some carriers stick to chunks of high-speed data with severely limited speeds after, Visible's consistency can make it much more useful in a pinch. One of my good friends switched to Visible on my recommendation a little over a year ago. Since then he has had some medical issues that have seen him in and out of numerous hospitals and recovery centers.
His Visible hotspot has been an invaluable ally throughout the whole thing allowing him to download the latest Nintendo Switch games (with some patience), keep his PC up to date, and even play some online games. Sure, the connection wasn't perfect, but I'm extremely grateful he was able to fire up Sea of Thieves with some Discord with his friends who live hundreds or thousands of miles away when his other Wi-Fi option was overloaded to the point of being unusable.
Calls and texts also worked as expected with no trouble receiving mass texts or completing calls. Calls were reasonably clear and I had no trouble hearing the party on the other line.
Visible Wireless Review: What falls short
One of the ways Visible keeps people from wasting data on its service is by limiting video streams to 1.5Mbps. That's enough for 480p on YouTube and while it's clear enough for many people, it doesn't feel fast enough today. For example, it's not fast enough for 720p 60fps videos on YouTube so if you watch a lot of gaming content, you'll notice the choppy frame rate. I understand that Visible doesn't want people streaming HD video 24/7 but at 1.5Mbps, Visible doesn't feel all that great for multimedia.
Another speed limit that's left over from years past is the hotspot speed. You get unlimited data but at only 5Mbps, you're pretty limited on what you can get done with it. Visible's entire service was locked to 5Mbps when it first launched but Verizon has been steadily unleashing more speed on the service. Unfortunately, hotspot speeds have stayed locked at 5Mbps making it hard to use for anything more than basic web browsing and 720p video streams.
Finally, the base Visible plan has access to Verizon's UWB 5G signal. This makes a lot of sense because that network has much more capacity than the low-band nationwide network but Visible caps the speed to just 25Mbps. Most of my speed tests on Visible were over 25Mbps so it's odd to think that if I had a newer phone with C-band support, I would have gotten slower speeds in town. In my opinion, Visible should be more upfront about the 5G you'll have access to and the speed limits it implies. Sure, 25Mbps is enough for just about anything, but it kind of stinks when you buy a fast new phone, sign up to an unlimited plan with 5G, and get HSPA+ speeds.
It's also worth noting that despite its low-cost focus, Visible does not offer a plan with ACP. ACP stands for Affordable Connectivity Program and it provides cheap or free data access for those in need. This government assistance is available with a number of carriers such as Metro by T-Mobile, but not Visible.
Visible Wireless Review: The competition
If you're looking for unlimited data on Verizon, one of your next best bets after Visible is US Mobile. US Mobile has both a custom plan for light users as well as two unlimited plans for heavier users. US Mobiles Unlimited Basic plan is most similar to Visible but has a few differences that may make the carrier a better pick for some. Unlimited Basic starts at $35 per month and has unlimited talk, text, and data with 40GB of premium data on Verizon's network. Unlimited Premium costs $45 per month and comes with 100GB of premium data and even some subscription perks when you bring multiple lines. In fact, both of these plans have multi-line savings so US Mobile is an even better value when you bring the whole family.
If you'd rather be on the T-Mobile network, Mint Mobile should be one of your first considerations. As I saw in my Mint Mobile review, this prepaid carrier offers four data plans with the top unlimited plan coming with 35GB of high-speed data. While this is a cut compared to Visible, most people aren't using that much data anyway. Mint Mobile saves customers money by offering discounts to those that buy in bulk. For example, Mint Mobile's unlimited plan costs $40 per month if you buy three months at a time but only $30 per month if you pay for the entire year upfront.
Google Fi is a favorite for Android enthusiasts but it hasn't always been the best value. Luckily, Google Fi's current plans are more competitive than ever with its Simply Unlimited plan sticking out for domestic users. This plan trims all of the fat and leaves you with 35GB of high-speed data and 5GB of hotspot data. It's pricey at $50 per month for a single line but has multi-line discounts available so you can pay as little as $20 per month with four lines. Google Fi also makes it easy to upgrade to its premium plan if you end up needing to travel internationally.
Visible Wireless Review: Should you sign up?
You should buy this if...
You need a high-speed data plan with no limits.
You need unlimited hotspot data.
You only have a single line to get connected.
You should not buy this if...
You need high-speed hotspot data.
You are bringing the whole family.
You want HD streaming.
You qualify for the ACP government assistance.
Signing up for Visible is really a rather simple choice when you get down to it. If you need more than 35GB of high-speed data on your phone line and don't want to deal with the nickel and dime tactics of postpaid carriers, Visible is one of the best choices. You know exactly what you're paying upfront with taxes and fees included and if you sign up before January 3, 2023, you can lock in your rate for five years.
Astute readers may have also noticed that quite a few carriers are offering service that seems to be modeled after Visible's success such as US Mobile's unlimited plans, Google Fi Simply Unlimited, and even the beta release of Boost infinite. Visible has more competition than ever but it still offers one of the best values in wireless. All of this with a single line also makes it one of the best plans for a single adult and the lack of multi-month discounts means you never feel trapped with Visible. If you need unlimited wireless service and live in an area with strong Verizon coverage, preferably C-band 5G, Visible should be at the top of your list.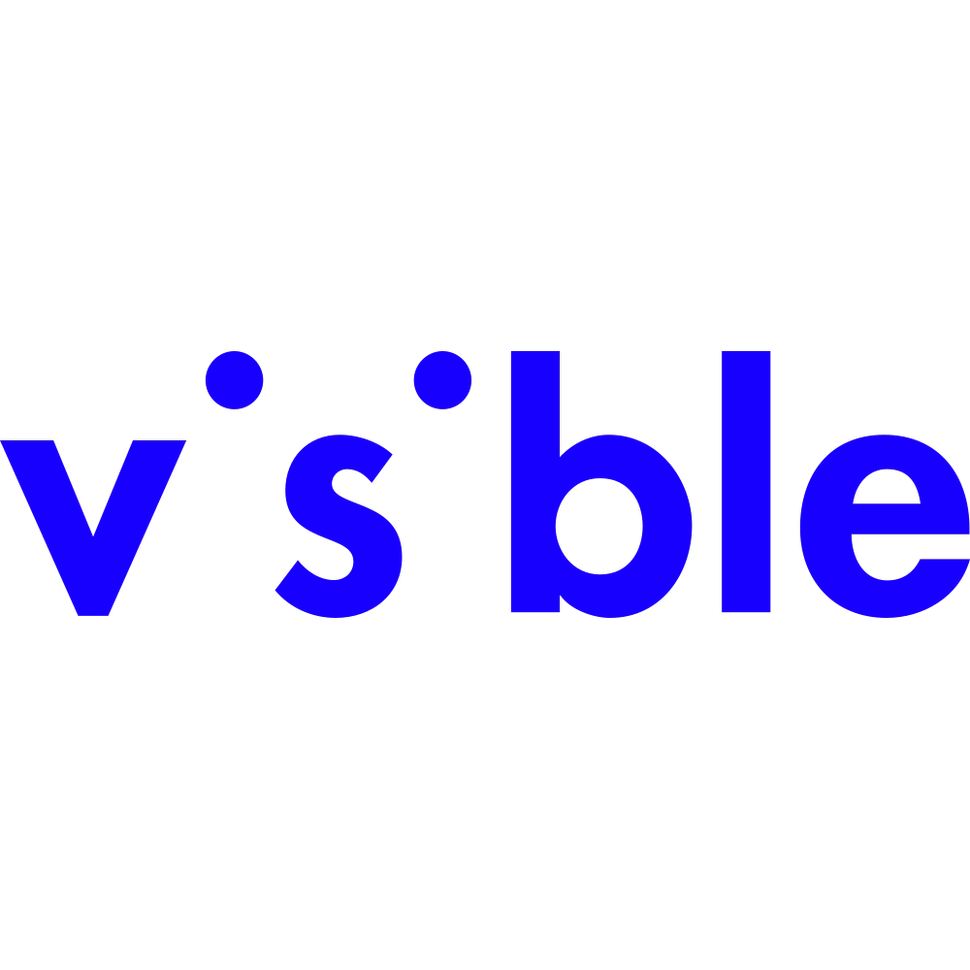 Unlimited Verizon for less
Visible has two plans that both offer unlimited LTE and 5G data on Verizon's network. Visible comes with unlimited hotspot data as well. If you need international features, you can upgrade to Visible+.
Review Changelog
This review has been rewritten for Visible's new plans. I tested Visible in November and December of 2022.
When Samuel is not writing about networking or 5G at Android Central, he spends most of his time researching computer components and obsessing over what CPU goes into the ultimate Windows 98 computer. It's the Pentium 3.