Best Verizon MVNO of 2023: our top picks
Get plenty of data with Verizon's vast coverage area.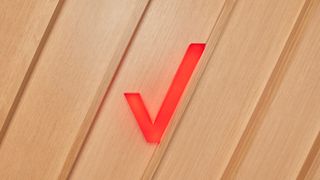 (Image credit: Verizon)
Joining one of the best Verizon MVNO carriers is a great decision for folks who want Verizon-quality coverage without needing to pay a Verizon cost. These wireless companies "lease" coverage from Verizon and deliver it to you at a lower monthly rate. You don't have to worry about signing a contract, and you can cancel or update your account at any time without a penalty.
The trade-off is that MVNO carriers often lack the perks of a traditional carrier, and your service may get deprioritized when a network becomes busy. That being said, MVNOs are becoming more and more popular for all types of cell phone users, namely due to their simplicity and affordability. If you're interested in the best carriers that use Verizon's network (but aren't Verizon), this is the guide for you.
All things said and done, Visible stands out to us as the best overall choice. Sure, they aren't technically an MVNO, but since they offer outstanding Verizon benefits like unlimited data, 5G access, and one of the lowest prices in the industry, we'd be remiss if we didn't mention them here.
What are the best carriers that use Verizon's network?
Why you can trust Android Central Our expert reviewers spend hours testing and comparing products and services so you can choose the best for you. Find out more about how we test.
Best overall
Best overall
Reasons to buy
+
Unlimited talk, text, and data
+
Taxes and fees included
+
Both LTE and 5G are included
+
Free hotspot
Reasons to avoid
-
Phone support is lacking compared to other prepaid carriers
Although they're not technically an MVNO, Visible deserves a top spot on any list of alternative carriers. Owned and operated by Verizon, Visible is a unique carrier that calls itself a "new way to wireless". Everything with Visible is handled through its mobile app rather than going into a store to get started with your new phone service. This includes creating an account and paying your bill.
Although they got rid of their popular Party Pay promotion, Visible has dropped the price of their basic plan from $40 to $30 per month and added a new $45 per month plan called Visible Plus. Both tiers offer unlimited talk, text, and 4G LTE and 5G data, plus an unlimited mobile hotspot, spam protection, and unlimited talk and text to Mexico and Canada. Visible Plus adds additional perks such as 5G Ultra Wideband and international calling and texting to over 30 countries worldwide.
Always make sure you're using a compatible Visible phone before switching over. Visible also regularly runs promotions that'll get you a hefty discount or even a free virtual gift card when you transfer an existing number to the service, so check for those as well.
Best perks
Best perks
Reasons to buy
+
Custom Plan is great for light users
+
Good value with the Unlimited Plan
+
Ludicrous data speeds are now included
+
Free digital subscriptions with more than three lines
+
Up to 10GB of international roaming
US Mobile is a Verizon MVNO that has been growing in popularity thanks to a sensible set of plans and great phone compatibility. It uses a combination of T-Mobile and Verizon to power its service, and even supports C-band 5G. It's nice that US Mobile will work with a Verizon phone as well as T-Mobile-compatible unlocked phones.
Service plans with US Mobile are highly customizable. You can pick and choose how much talk, text, and data you need with a Custom Plan, or go with one of two Unlimited Plans and get unlimited talk, text, and data. The Customizable Plan is great for people that don't use their phones too much, but the real magic of US Mobile lies with the unlimited options.
US Mobile has an Unlimited Basic and Unlimited Premium plan. Unlimited Basic starts at $35 per month with a single line, but can do as low as $20 with four lines. This plan comes with unlimited data with 40GB of premium data and 5GB of hotspot data.
Unlimited Premium comes is upgraded all around with 100GB of premium data, access to C-band and mmWave 5G, and 50GB of hotspot data. With 10GB of international data via an eSIM, this is a great plan for a heavy user on the go. IF you're making it your family plan, you get a free subscription service with three lines and another with four. This includes streaming services like Netflix or Spotify Family, as well as gaming services like Playstation Plus or Xbox Live Gold.
Best international features
Best international features
Reasons to buy
+
Unlimited calling to Mexico, China, Canada, and India
+
Hotspot included with the unlimited plans
+
Unused data rolls over to next month
+
Multi-month savings
Reasons to avoid
-
High prices compared to the competition
Straight Talk has been around for quite a while now and has a solid reputation as a cheap alternative carrier with plenty of data and great coverage. This is helped by the fact that it's part of TracFone, which is owned by Verizon itself. With a wide variety of plans and three strong unlimited options, Straight Talk stands out as a competitive option for heavy users.
The unlimited plans are graded like an Olympic podium with Bronze, Silver, and Gold. Bronze is fairly basic at $35 per month with 10GB of high-speed data, and calling to Canada and Mexico. Silver adds $10 and upgrades the data to unlimited high-speed, with the same calling to Canada and Mexico. It also comes with 5GB of hotspot data. Gold takes the hotspot up to 15GB and adds 100GB of cloud storage. If you want to call even more countries, there is a Platinum Unlimited plan with 20GB of hotspot data and international calling enabled for $65 per month.
Straight Talk has two main ways to save with a couple of two-line plans as well as some extended plans. There are also some three, six, and 12-month plans that are a bit cheaper as well. If you don't need the bells and whistles of Platinum, there's a cheaper Unlimited International plan which is closer to Silver in features but adds international calling to the mix.
Best for Xfinity customers
Best for Xfinity customers
Reasons to buy
+
Affordable By the Gig plan
+
Access to millions of Wi-Fi hotspots
+
Mix and match plans for a family
+
International roaming in 200+ countries
+
5G access is included
Reasons to avoid
-
Only for Xfinity customers
Xfinity Mobile is a mobile plan designed for those that already use Xfinity for their home internet. Xfinity Mobile comes with unlimited nationwide calling/texting and access to millions of Wi-Fi hotspots. For mobile data, you have a couple of options. First, you can go with Xfinity's By the Gig plan, with data costing $15 per month for 1GB, $30 per month for 3GB, or $60 per month for 10GB. The actual cost is prorated based on your usage.
There's also the much more appealing unlimited plan, which is $45 a month for unlimited data. It's worth noting that whether you pay by the gig or go unlimited, you may see reduced speeds after you hit 20GB during the month. Hotspot access is included for free, but it's limited to just 600Kbps. Xfinity also offers international calling with per-country rates and a $10 per month optional add-on for unlimited calls to Mexico and Canada.
Still, there are some family savings on unlimited with $40 per line for two lines, $33.33 for three, and $30 for four lines. Impressively, these savings continue up to 10 lines. Paying $240 per month for ten lines with unlimited data is a good deal no matter what carrier you compare it to.
Best on a budget
Best on a budget
Reasons to buy
+
Cheap basic plan
+
You can use either the Verizon or T-Mobile network
+
Plenty of hotspot data on unlimited plans
+
5G access is included
Reasons to avoid
-
Expensive unlimited plans
-
Network information is vague
Ting Mobile uses both Verizon and T-Mobile for coverage, depending on what works best in your area. Ting started using the Sprint network before shifting to its current coverage partners, offering significantly improved coverage in the process. What's more, 5G is even included for free, so you can be ready for the next generation of wireless if you have the right phone and solid coverage.
Ting's plans are reasonably straightforward, starting with the Flex plan with unlimited talk and text plan starting at just $10 per month. You can add data at $5 per gig which remains a solid value if you use less than 3GB in a month. Ting does have plans for more modern devices, starting with Set 5 and Set 12, which come with 5GB and 12GB of data respectively that can all be used in a hotspot. The following two plans are unlimited, with 22GB of high-speed data for $45 per month and 35GB of high-speed for $55 per month. These plans come with 12GB and 18GB of hotspot data, respectively.
Ting will work with just about any phone thanks to using both networks, so if you want to keep using your phone, you more than likely can as long as it's unlocked. If you're looking to buy, Ting has a decent range of Android devices and iPhones available on its site, which can be financed with Affirm. Ting stands out for its basic plan and is one of the cheapest ways to get unlimited talk and text.
Best for families
Best for families
Reasons to buy
+
Family plan savings
+
Plenty of data for most people
+
Data carries over to the next month
+
Up to 20GB of hotspot data per line
Reasons to avoid
-
International calling is pricey
Another great option to consider when looking for Verizon MVNOs is Total by Verizon. Plans start as cheap as $30 per month with unlimited talk and text and 5GB of high-speed data (after that, it's downgraded to 2G speeds). You'll also get unlimited talk and text to Mexico and Canada, even with the entry-level plan, plus hotspot data, and of course, no contract whatsoever.
If you want something a little more premium, you could also opt for Total's Unlimited Plus plan, which costs $60 per line per month and offers unlimited data, unlimited talk and text to 69 countries worldwide, and a free subscription to Disney Plus.
Don't pay for features you'll never use
Verizon's network is an excellent pick for a prepaid carrier, thanks to its great coverage area and growing 5G network. Coverage deficiencies are often more pronounced on prepaid carriers because they don't have access to roaming agreements so it's a good idea to make sure you're on the strongest possible network for your area. With these carriers, you can even use most of the best Android phones.
Overall, even though they aren't technically an MVNO, we have to give our top recommendation to Visible. Visible goes out of its way to make things as simple as possible. Taxes and fees are included with Visible, meaning you won't find any surprise charges on your monthly bill. There's also no keeping track of how many minutes or data you've used since, like everything with Visible, they're unlimited.
Get the Android Central Newsletter
Instant access to breaking news, the hottest reviews, great deals and helpful tips.
When Samuel is not writing about networking or 5G at Android Central, he spends most of his time researching computer components and obsessing over what CPU goes into the ultimate Windows 98 computer. It's the Pentium 3.