Best cheap data plans of 2023
There's something for everyone.
Quick menu
1. Best overall
2. Best unlimited
3. Best prepaid
4. Best for seniors
5. Best data-only
6. Best for families
7. How to choose
Nowadays, it's not terribly difficult to find cheap data plans if you know where to look. Not only that, but many carriers have simplified the switching process to the point where you can go from one carrier to the next in a matter of minutes.
Whether you want to work with an MVNO carrier or one of the Big Three phone companies (Verizon, T-Mobile, and AT&T), you'll find a comprehensive list of the best cheap data plans below. Once you sign up for a cheap carrier, don't forget to pair it with one of the best cheap Android phones.
Best overall
Best overall
Reasons to buy
+
5G from T-Mobile
+
Affordable
+
Free calls to Mexico and Canada
+
Free mobile hotspot
Reasons to avoid
-
You have to buy service in bulk
-
No multi-line discounts
Many Americans use significantly less data than they think. If this is the case for you, why not consider reducing your monthly bill and getting only what you need from your cell phone plan?
Mint Mobile's 5GB plan is the best cheap cell phone plan overall, thanks to enough data for most light users, as well as unlimited talk and text. Mint Mobile starts customers out with a three-month plan with a low introductory rate. You can keep this rate if they renew for 12 months, though they must pay the total amount upfront. After that, you can go with a shorter renewal, though your price will be a bit higher per month.
Mint Mobile uses T-Mobile's network, including 5G allowing for great coverage and speed when using a compatible 5G phone. You can buy a phone from Mint Mobile, but if your phone is already paid off and unlocked, there's a good chance you can bring it with you. You can check to be sure before you complete your purchase.
Mint Mobile also allows you to use your data as a hotspot and doesn't restrict video streaming quality on this plan. If you need more data, you can add it one or three gigabytes at a time, or simply upgrade to a larger plan by paying the price difference.
Best unlimited plan
Best unlimited plan
Reasons to buy
+
50GB Premium Network Data
+
5G from Verizon
+
International calling to over 30 countries
+
International texting to over 200 countries
Reasons to avoid
-
Mobile hotspot speeds are capped
-
No multi-line discounts
People rely on their phones more than ever, and many people just want a ton of data without needing to think about how much they've used. Luckily, there are a handful of great unlimited options available. Most of these plans can reduce your speeds if you use too much data, though you won't be completely cut off, and hitting these upper limits is pretty difficult.
Visible operates on Verizon's LTE and 5G network, with no contracts or hidden fees. Visible has two totally unlimited plans, including unlimited hotspot data at 5Mbps. You will need an approved phone with VoLTE support on the Verizon network to get signed up, but this includes some of the most popular phones; including the Pixel 7 series, and most newer iPhones.
The cheaper Visible plan is $30 per month and comes with 5G access and basic data service. While it can connect to Ultra Wideband towers, its speeds will be limited. For most people, the base Visible plan will be more than fast enough. If you need a bit more speed, you can upgrade to Visible Plus at $45 per month. The more expensive plan also comes with a few extra international perks, plus you might get a Welcome Discount depending on when you first sign up.
Best prepaid plan
Best cheap prepaid plan
Reasons to buy
+
Very affordable
+
Uses T-Mobile's network
+
Customizable plans
+
International calling
Reasons to avoid
-
Data capped at 25GB
-
Not many perks
Sometimes less is more, and that can be the case with data. Many people don't even use 4GB of data per month. You can also make good use of Wi-Fi to reduce your usage if you're trying to save even more money on your phone bill.
Tello allows you to customize your phone plan with your choice of data, starting at just 500MB and up to 25GB. You can also choose your talk minutes starting at just 100 minutes. Texts are unlimited when you add any minutes to your plan. All of this works on T-Mobile's network with LTE and 5G support.
Tello offers a few premade plans starting with the Economy plan with 1GB of high-speed 4G LTE and 5G data, as well as unlimited minutes and texts for $10 per month. You'll also get free tethering and calls to the U.S., Canada, Mexico, China, and Romania. If you prefer to build your own plan and pick how many minutes or data you'll need, you can do so at a reasonable price.
Best for seniors
4. T-Mobile Essentials 55
Best for seniors
Reasons to buy
+
50GB premium data
+
Calls, texts, and data in Mexico and Canada
+
Mobile hotspot
Reasons to avoid
-
Only available for one to two lines
-
More expensive than some options
Many carriers will offer a discount to seniors 55+ on their cell phone plans, which is a great way to take advantage of amazing service at a lower price. However, if you're someone who simply doesn't need that much data or extravagant perks, then these plans will guarantee that you only get what you need, and you won't need to pay a penny more.
T-Mobile has excellent core plans, and fortunately, each one comes discounted if you're 55+. The least expensive one is T-Mobile Essentials, which will cost $45 per month for one line or $55 per month for two lines. Unfortunately, this plan is only available for one or two lines, though if you choose the larger Magenta 55+ or Magenta Max 55+ plans, you can bring up to four lines.
This plan includes unlimited talk and text, 50GB of premium data, unlimited mobile hotspot at 3G speeds, international texting, and unlimited talk, text, and 2G data when in Mexico and Canada. So if you're a senior that spends a lot of time on the go, this is a plan that can keep up with you with plenty of retail locations if you need help.
Best data-only plan
Best data-only plan
Reasons to buy
+
Extremely customizable
+
You can choose between T-Mobile and Verizon networks
+
International perks available for purchase
Reasons to avoid
-
Limited phone selection on site
-
No discount for families
If you don't spend much time talking or texting, or find that you're perfectly satisfied using services such as WhatsApp or Telegram to call your friends, then a data-only plan might be something to consider.
US Mobile has one of the most customizable plans out there, making it a perfect option for a data-only plan. Because you're able to build your own plan that comes with free mobile hotspot and "Ludicrous" speeds, you can get up to 15GB of data only for $26 per month. If you need only 2GB, that'll cost you $10 per month. You can even go as low as 50MB per month and pay just $1.50 before taxes and fees.
US Mobile lets you use either the Verizon network or T-Mobile, so you can pick whichever makes the most sense for you. While you can get an unlimited plan, you will only be able to add a smaller hotspot plan to it, so if you plan to use most of your data in a hotspot, building your own plan gets you more.
If you travel abroad, US Mobile lets you purchase international data packs at low rates as long as you have an eSIM compatible device.
Best for families
Best for families
Reasons to buy
+
Lots of perks
+
Multi-line discounts
+
Excellent 5G coverage
+
Taxes and fees included
Reasons to avoid
-
More expensive than some options
-
SD streaming
You can often save money on your monthly phone plan by entering into family plans with various carriers. With prepaid carriers, you'll typically pay full price for the first line, but receive a discount on subsequent lines. Postpaid carriers like T-Mobile have a lower cost per line the more you bring.
T-Mobile's Magenta plan is one of the best family plans available. It's not as cheap as the Essentials plan, but it's a better fit for families thanks to a bunch of extra perks such as an included Netflix subscription, 5GB of high-speed hotspot data, and 2G of data abroad. T-Mobile also includes full 5G support if you have a compatible phone.
Each line gets 100GB of premium data meaning your usage won't be slowed down unless you use a ton of data each month. Unfortunately, streaming is limited to SD quality, though this will look fine enough for most people on a cell phone screen.
If you get at least three lines, the price drops significantly because of T-Mobile's generous "third line for free" offer. If you need four lines, you'll end up paying only $40 per line with taxes and fees included.
How to choose
What do you really need in a phone plan?
Why you can trust Android Central Our expert reviewers spend hours testing and comparing products and services so you can choose the best for you. Find out more about how we test.
Before choosing a carrier and/or a wireless plan, spend some time thinking about your needs. The vast majority of plans now come with unlimited talk and texting, so the real question is data. Fortunately, most phones will tell you how much data you typically use in the settings, or you could have a look at your past phone bill. If you're using quite a lot, think about whether or not you can reduce that usage by connecting to Wi-Fi. Data used on Wi-Fi does not count towards your phone plan.
If you're using more than 30GB of data in a month, an unlimited plan may be in order, but there are still ways to save. If you're over the age of 55, a 55+ plan could save you money without even needing to change carriers. Still, some carriers have made unlimited data possible for everyone, with discounts for buying multiple months or joining their community platform.
The second major thing to think about is your phone. If you've already got an unlocked phone, you're a step ahead and you can start looking at plans. If you're stuck with a carrier-locked phone or are just ready for a new one, you can get nearly any phone unlocked so it can be activated on any carrier. There are a ton of cheap Android phones to choose from that will give you the freedom to feel out various plans before settling on one. You can also bring the latest and greatest of the best Android phones if you want as well.
If you've finished paying off your phone at your old carrier, you can have it unlocked to work on another carrier. Just keep in mind that some carrier-branded phones will work best on the network they were designed for, so you'll want to use a carrier that uses the same network.
All types of phone plans
In the end, the best phone plan is the one that works the best for you, and that's not always the cheapest option. If you get something too small, you may find that you've run out of data when you need it. Try to pick something that matches your usage rather than trying to match your usage to the plan.
Sign up for Black Friday email alerts!
Get the hottest deals available in your inbox plus news, reviews, opinion, analysis and more from the Android Central team.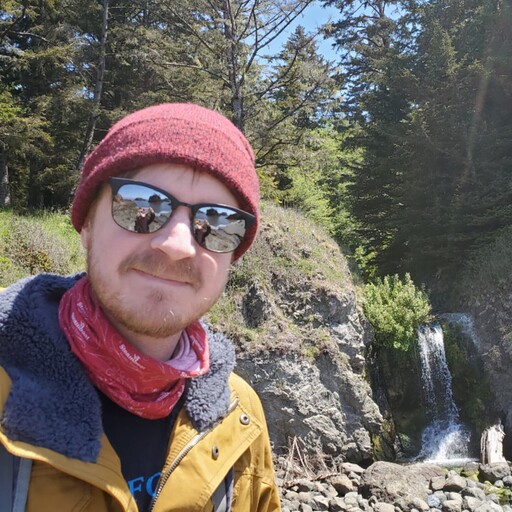 After almost a decade of working in the e-commerce space, Patrick Farmer (he/him) began his career at Android Central as a Deals and Commerce Writer before moving into a new role as AC's eCommerce Editor in 2023. When he's not hunting down the best deals and offering shopping advice for our readers, you'll often find him listening to music, camping out at a brewery, or treating his cat like a human child.