Best cheap data plans 2022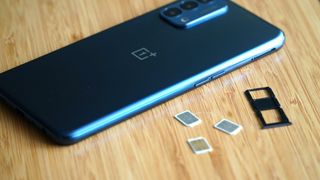 (Image credit: Samuel Contreras / Android Central)
Switching to a better phone plan is easier than it seems. Most of the time, it only takes a few minutes to move your number over; and with unlocked phones getting cheaper and more accessible, you can probably keep using your phone the exact same way. Just with more money in the bank.
If you want to save money on your cell phone plan, there are more options than ever with new ways to save on major carriers and even smaller, prepaid carriers. MVNOs (mobile virtual network operators) or alternative carriers lease coverage from the larger networks and resell it for less. That being said, depending on your average usage and needs, a plan from one of the Big Three could still be your least expensive option. Here are the best cheap cell phone plans in the U.S. right now.
What do you really need in a phone plan?
Before choosing a carrier and/or a wireless plan, spend some time thinking about your needs. The vast majority of plans now come with unlimited talk and texting, so the real question is data. Fortunately, most phones will tell you how much data you typically use in the settings, or you could have a look at your past phone bill. If you're using quite a lot, think about whether or not you can reduce that usage by connecting to Wi-Fi. Data used on Wi-Fi does not count towards your phone plan.
If you're using more than 30GB of data in a month, an unlimited plan may be in order, but there are still ways to save. If you're over the age of 55, a 55+ plan could save you money without even needing to change carriers. Still, some carriers have made unlimited data possible for everyone, with discounts for buying multiple months or joining their community platform.
The second major thing to think about is your phone. If you've already got an unlocked phone, you're a step ahead and you can start looking at plans. If you're stuck with a carrier-locked phone or are just ready for a new one, you can get nearly any phone unlocked so it can be activated on any carrier. There are a ton of cheap Android phones to choose from that will give you the freedom to feel out various plans before settling on one. You can also bring the latest and greatest of the best Android phones if you want as well.
If you've finished paying off your phone at your old carrier, you can have it unlocked to work on another carrier. Just keep in mind that some carrier-branded phones will work best on the network they were designed for, so you'll want to use a carrier that uses the same network.
Plans
In the end, the best phone plan is the one that works the best for you and that's not always the cheapest option. If you get something too small, you may find that you've run out of data when you need it. Try to pick something that matches your usage rather than trying to match your usage to the plan.
The best cheap cell phone plan overall
Many Americans use significantly less data than they think. If this is the case for you, why not consider reducing your monthly bill and getting only what you need from your cell phone plan?
Mint Mobile's 4GB plan is the best cheap cell phone plan overall, thanks to enough data for most light users as well as unlimited talk and text. Mint Mobile starts customers out with a three-month plan with a low introductory rate. You can keep this rate if they renew for 12 months, though they must pay the total amount upfront. After that, you can go with a shorter renewal, though your price will be a bit higher per month.
Mint Mobile uses T-Mobile's network, including 5G allowing for great coverage and speed when using a compatible 5G phone. You can buy a phone from Mint Mobile, but if your phone is already paid off and unblocked, there's a good chance you can bring it with you. You can check to be sure before you complete your purchase.
Mint Mobile also allows you to use your data as a hotspot and doesn't restrict video streaming quality on this plan. If you need more data, you can add it one or three gigabytes at a time or simply upgrade to a larger plan by paying the price difference.
Plenty of data
Mint Mobile 4GB
Renew for a year to save more
Mint Mobile offers plenty of data for most people on the T-Mobile network with the ability to upgrade mid-cycle if needed.
Other great cheap cell phone plans
Mint Mobile's multi-month approach isn't for everyone, and the T-Mobile network might not be the perfect fit either. If you need something a little different, Cricket is an AT&T prepaid carrier and offers a solid set of plans with some great family discounts. You may end up paying a bit more in the long run but getting on the right network is more important for getting the most out of your phone. Something like Google Fi isn't the best value but comes with some helpful international features for travelers.
Best unlimited cheap cell phone plans
People rely on their phones more than ever, and many people just want a ton of data without needing to think about how much they've used. Luckily, there are a handful of great unlimited options available. Most of these plans can reduce your speeds if you use too much data, though you won't be completely cut off, and hitting these upper limits is pretty difficult.
Visible operates on Verizon's LTE and 5G network with no contracts or hidden fees. Visible only has one plan, and it's totally unlimited, including a 5Mbps hotspot feature. You will need an approved phone with VoLTE support on the Verizon network to get signed up, but this includes some of the most popular phones, including the Pixel 6 series and most newer iPhones.
Visible doesn't have any family plans, though you can save a lot of money by joining a Visible Party. When you join a party with four or more members, your monthly price drops to just $25 per month. Joining a party is quick and easily done on Visible's website, so there's no reason not to join.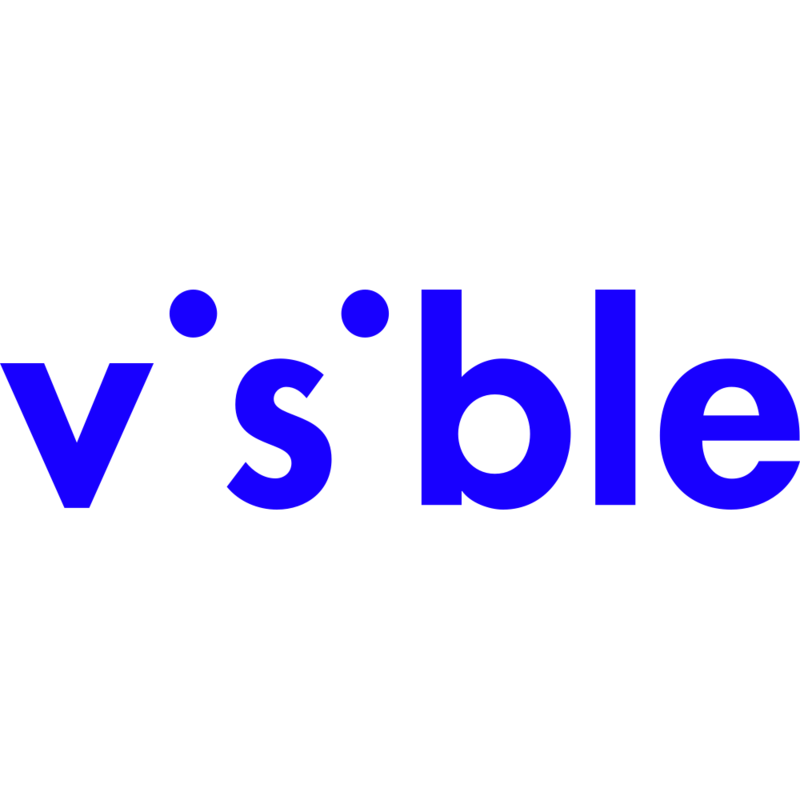 Simple unlimited
Visible
One unlimited plan
Get all the data you need for a low monthly price with Visible on the Verizon network with LTE and 5G support.
Other great cheap unlimited cell phone plans
Visible is far from the only unlimited option around, with nearly every carrier offering an unlimited plan, especially when they've just bought one of the best Android phones. Mint Mobile's unlimited plan can be a bit more expensive per month even with a 12-month renewal, though it's a lot more flexible with the T-Mobile network working with just about any unlocked phone. You can also find a plan with some nice extras such as Metro by T-Mobile's cloud storage.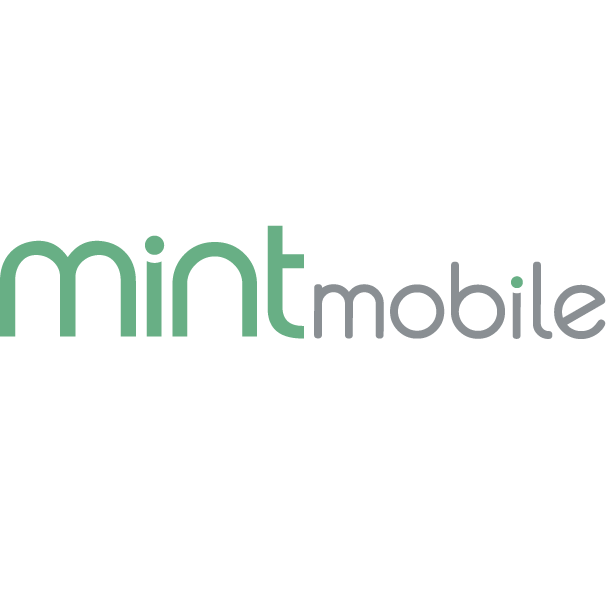 Mint Mobile
Mint Mobile is owned by Ultra Mobile (and Ryan Reynolds) and operates on the vast T-Mobile network. You pay upfront for three months, six months, or 12 months. The longer your term, the more money you save. Its cheapest unlimited plan will only cost you $30 per month and comes with up to 35GB of high-speed data, unlimited talk and text, and 5GB of mobile hotspot data. If you want to test Mint's service and be sure that you get good coverage, you can sign up for a free trial.
US Mobile
US Mobile's unlimited plan is one of the best in the business, with a reasonable starting price of $45 per month for one line. It's also a great fit for families with discounts for two, three, or more lines. For example, at three lines, unlimited is just $25 per month and comes with one free online service such as music streaming with Spotify, video streaming with Disney Plus, and even gaming services like Playstation Plus. The best part is that this plan comes with 75GB of high-speed data on the Verizon network or 50GB of high-speed data on the T-Mobile network.
Boost Mobile
Boost uses two networks, but most new customers will join its Expanded Network which leverages T-Mobile's network for 4G LTE and 5G coverage. Its cheapest unlimited plan starts at $50 per month and comes with 35GB of data (speeds reduced to 2G speeds after), unlimited talk and text, and 12GB of mobile hotspot data. For $60 per month, you'll get 30GB of mobile hotspot data, which could be worth it for anyone who consumes loads of data.
Cricket Wireless
Cricket Wireless, which is owned by AT&T, offers two unlimited plans for $55 per month (Cricket Core) or $60 per month (Cricket More). The large plan has premium data that won't slow down when the network is congested, comes with 15GB of mobile hotspot data, and 150GB of cloud storage you would receive with the more expensive Cricket More plan. But both plans come with unlimited talk, text, data, international texting, and roaming in the U.S., Mexico, and Canada.
T-Mobile Essentials
T-Mobile is about as close to truly unlimited data as it gets, with a massive 50GB prioritization point for its cheapest plan, T-Mobile Essentials. This plan starts at $60 per month, but it comes with 50GB of premium 4G and 5G LTE, unlimited talk and text, unlimited mobile hotspot data (3G speed), international texting, and talk, text, and 2G data in Mexico and Canada. To make your monthly bill go down, just add a third line for free.
Best cheap prepaid phone plans
Sometimes less is more, and that can be the case with data. Many people don't even use 4GB of data per month. You can also make good use of Wi-Fi to reduce your usage if you're trying to save even more money on your phone bill.
Tello allows you to customize your phone plan with your choice of data starting at just 500MB and up to 25GB. You can also choose your talk minutes starting at just 100 minutes. Texts are unlimited when you add any minutes to your plan. All of this works on T-Mobile's network with LTE and 5G support.
Tello offers a few premade plans starting with the Economy plan with 1GB of high-speed 4G LTE and 5G data, as well as unlimited minutes and texts for $10 per month. You'll also get free tethering and calls to the U.S., Canada, Mexico, China, and Romania. If you prefer to build your own plan and pick how many minutes or data you'll need, you can do so at a reasonable price.
Custom plans
Tello Economy
Just the basics
Tello's Economy plan comes with unlimited talk and text with 1GB of data with the ability to add more as you need it. This plan can also grow to fit your needs if you want more data down the road.
Other great cheap prepaid cell phone plans
Tello is very cheap, but its custom nature isn't a perfect fit for everyone. There are a ton of other options starting with T-Mobile's growing Connect prepaid plan. If T-Mobile's network isn't the right fit, you can sign up with another carrier like US Mobile for Verizon or AT&T Prepaid. Just keep in mind that it might be a little more challenging to add data if you need it.
T-Mobile Connect
It doesn't get much cheaper than T-Mobile Connect's $15 per month for 2.5GB. This plan will give you all the essentials you need from a phone plan, including unlimited talk and text, free mobile hotspot usage, Wi-Fi calling, and a bonus of 500MB for free every year. International features such as roaming or calls aren't optional on this plan, but you can always add a data pass if you run out of data.
Republic Wireless
Republic's base plan is a great place to start if you're not sure how much data you need with unlimited talk, text, and 1GB of data with more data available for just $5 per additional GB. There are also two larger plans with 20GB or 35GB of data for $40 and $60 respectively. All plans also enjoy a discount with two lines. Republic operates on T-Mobile's network and makes it extra easy to connect to hotspots around the country, so you save your data. If you want to save further, you can pay by the year instead of by the month.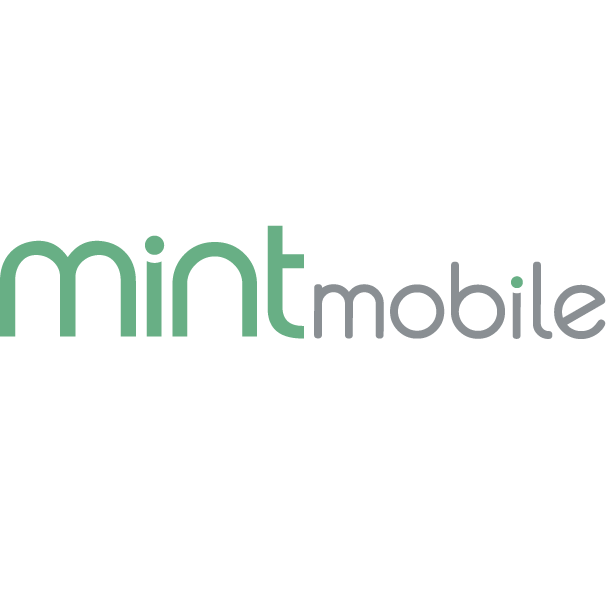 Mint Mobile
Mint Mobile offers four distinct data plans, and each comes with unlimited talk and text, free calling to Mexico and Canada, as well as free mobile hotspot data. Mint's cheapest plan is $15 per month, and it'll get you 4GB of data. This should be enough for the average user, but you can always upgrade if need be. To get the best deal from Mint and lock in its introductory rate, make sure to sign up for 12 months upfront.
US Mobile
US Mobile uses either the Verizon or T-Mobile networks to offer customers high-speed data at "Ludicrous" speeds. With a flexible plan structure, you can choose unlimited talk and text with 30GB of data for $30 per month. However, to use mobile hotspot data, you'll need to pay an extra $5. If you don't need unlimited minutes and texts, you can build a customized plan to save even more, or you can opt to go entirely unlimited and have no data caps whatsoever.
Simple Mobile
Simple Mobile is owned by TracFone Wireless and operates on the T-Mobile network. No fixed contract is required, and its cheapest 3GB plan comes out to be $25 per month. This plan includes unlimited talk and text, tethering, unlimited international calling to 69 countries, and international roaming in 16 countries. Should you run out of data, you can always purchase an add-on of 2GB for $5.
Boost Mobile
If you're a new customer to Boost Mobile, you can get a 5GB plan for $25 per month. However, you must use the T-Mobile network with this plan. You'll get unlimited talk and text and free mobile hotspot. Once you've reached your monthly allotment of 5GB, your data speeds will slow down to 2G speeds, so make sure that this amount of data is right for you.
AT&T Prepaid
If you're ok signing up for a few months at a time, AT&T has an online offer for a multi-month 8GB plan that can save you some money while still giving you great coverage for as little as $25 per month. This plan is offered in a three-month or 12-month term, and it comes with HD streaming, roaming in Mexico and Canada, free mobile hotspot usage, and rollover data.
T-Mobile Prepaid
T-Mobile Simply Prepaid's cheapest plan starts at $40 per month for one line and includes discounts as you add more lines. Along with 10GB of 4G LTE data, you get unlimited talk and text, Wi-Fi calling, free mobile hotspot data, and music unlimited, which means that streaming music won't eat up your data allotment. If you want international features, you can purchase an add-on with this plan, unlike T-Mobile Connect.
Cheapest cell phone plans for seniors
Many carriers will offer a discount to seniors 55+ on their cell phone plans, which is a great way to take advantage of amazing service at a lower price. However, if you're someone who simply doesn't need that much data or extravagant perks, then these plans will guarantee that you only get what you need and you won't need to pay a penny more.
T-Mobile has excellent core plans, and fortunately, each one comes discounted if you're 55+. The least expensive one is T-Mobile Essentials, which will cost $40 per month for one line (instead of $60) or $55 per month for two lines (as opposed to $90). Unfortunately, this plan is only available for one or two lines, though if you choose the larger Magenta 55+ or Magenta Max 55+ plans, you can bring up to four lines.
This plan includes unlimited talk and text, 50GB of premium data, unlimited mobile hotspot at 3G speeds, international texting, and unlimited talk, text, and 2G data when in Mexico and Canada. So if you're a senior that spends a lot of time on the go, this is a plan that can keep up with you with plenty of retail locations if you need help.
Unlimited data for two
T-Mobile Essentials Unlimited 55+
Unlimited everything with room for two lines
T-Mobile's cheapest unlimited plan is even cheaper for 55+ customers with full 5G support and a ton of retail locations.
Other great cheap cell phone plans for seniors
All major postpaid carriers have some 55+ discounts, but most of them still end up quite a bit more expensive than prepaid options. Visible is an excellent choice for anyone, including seniors, thanks to its simple plan and great coverage. Something like Consumer Cellular is known for its customer service and has valuable discounts for seniors.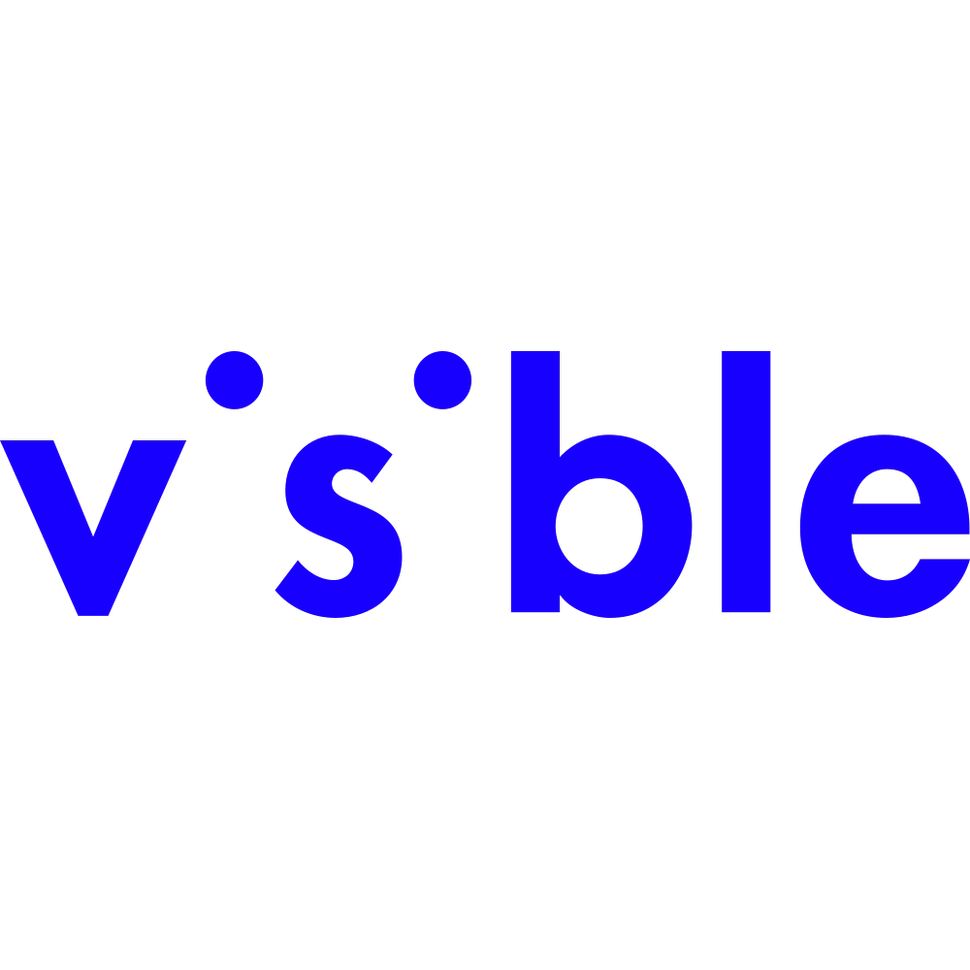 Visible
Though Visible isn't technically a plan with a seniors discount, it is one of the most straightforward plans out there and makes things extremely easy by offering one plan at $40 per month. With this plan, you'll get unlimited talk, text, and data, unlimited hotspot data at 5Mbps, and free calling to Mexico and Canada. So if you have great Verizon coverage and don't travel too frequently (Visible doesn't offer domestic or international roaming), then this plan will work for you.
Consumer Cellular
Consumer Cellular operates on T-Mobile and AT&T's towers and is a trustworthy option for retirees thanks to its 5% discount on monthly services for AARP members. You have the option of getting a talk-only plan starting at $15 per month for unlimited talk time. If you only want a little bit of data, you can still get unlimited talk time, texting, and 1GB of data for $20 per month. It's the perfect plan for users that just want the minimum with room to grow if they want to later.
Republic Wireless
Republic Wireless's base plan is a simple package for one or two lines starting with unlimited talk, text, and 1GB of data for $20 per month. If you want a second line, it's $30 per month for both. This is a great plan for light users that still want the ability to use data when they need it with additional data coming in at just $5 per GB. If you use Wi-Fi at home, there's a good chance you could even get by with the 1GB included in the base plan.
Cheapest data-only plan
If you don't spend much time talking or texting, or find that you're perfectly satisfied using services such as WhatsApp or Telegram to call your friends, then a data-only plan might be something to consider.
US Mobile has one of the most customizable plans out there, making it a perfect option for a data-only plan. Because you're able to build your own plan that comes with free mobile hotspot and "Ludicrous" speeds, you can get up to 15GB of data only for $26 per month. If you need only 2GB, that'll cost you $10 per month.
US Mobile lets you use either the Verizon network or T-Mobile, so you can pick whichever makes the most sense for you. While you can get an unlimited plan, you will only be able to add a smaller hotspot plan to it so if you plan to use most of your data in a hotspot, building your own plan gets you more.
If you travel abroad, US Mobile lets you purchase international data packs at low rates as long as you have an eSIM compatible device.
Only what you need
US Mobile
Use your data however you want with a custom plan
US Mobile uses the Verizon and T-Mobile networks to provide excellent coverage with great plan flexibility and an unlimited option.
Other great cheap data-only cell phone plans
Quite a few carriers allow you to skip talk and text. Data-only options can range from a shared SIM card for your primary phone and a backup like Google Fi offers or a true data-only plan as Cricket offers. The most important thing is to make sure you have good coverage where you live to make sure you can actually use the data you're paying for.
Google Fi
Google Fi's latest plan includes a Simply Unlimited plan, made for those who use a ton of data and don't need its other international perks or tethering. It's not the cheapest plan at $60 per month, but you'll get unlimited data in the U.S., Mexico, and Canada with high speeds of up to 22GB. If you want to access one of the cheapest SIM cards in the USA, then Fi's Flexible plan is the way to go. It includes a free data-only SIM for free at a minimum of $30 per month for one GB.
Cricket Wireless
If you only want data and have an unlocked LTE-compatible device, Cricket Wireless offers one of the cheapest SIM cards you can get at $9.99. With a Simply Data plan, you'll get 100GB of high-speed data for $55 per month, along with usage in Mexico and Canada and picture and text messages. If you need less data, 20GB of data will cost you $35 per month. Keep in mind that calling and voice add-on features aren't an option.
Tello
With Tello, you can get a data-only plan with no minutes and unlimited data on T-Mobile's 4G LTE and 5G network for just $39 per month. You can bring your own device that's GSM unlocked and use it as a mobile hotspot. Once you've reached 25GB, however, your speeds will slow to 2G. But for no contract and no additional fees, this data plan is a good deal. Of course, if you don't need unlimited data, you can always get 8GB only for $25 per month.
Cheapest International Plans
If you often travel internationally or you have family abroad, then you'll want a carrier with a solid international calling plan, cheap data abroad, and easy online account management.
Google Fi hits the mark for international travel with the same data rate when you're abroad as when you're at home. Google Fi uses partnerships with many different carriers to make sure you stay connected no matter where you go. If you start with the Flexible plan, data costs a flat $10 per gigabyte. If you go with the biggest unlimited plan, you can use your 22GB of high-speed data at home or abroad. Hotspot data is also included and shared with your phone data.
In the U.S., Google Fi primarily uses the T-Mobile network, including 5G support, though it can also use UScellular if it provides a better signal. To get this network switching, you'll need an approved phone, including the Google Pixel line as well as the Galaxy S21 series. For other phones, you'll be stuck with the T-Mobile network, but you still get all the international perks.
Google Fi also includes Google's VPN service so you can be sure your data is safe even when using the web from around the world.
Built for travel
Google Fi
The best plan for international travel hands down
Google Fi feels like it was built for travelers with static data prices around the globe, with an included VPN and a focus on Wi-FI.
Other great cheap cell phone plans for travelers
Google Fi is perfect for those that travel abroad often or spend a lot of time abroad, but for those that just need international calling or don't need to travel very often, there's a lot of money to be saved. Boost Mobile is known as one of the best international prepaid options. With a plan add-on, you can call and travel abroad for cheap, especially in Mexico. You can also pick from a plan with unlimited calling like Simple Mobile.
Boost Mobile
Dish-owned Boost Mobile offers some affordable international plans. The cheapest plan comes at $10 per month, and for $5 per month extra, you can add Todo Mexico Plus. This plan will get you unlimited calling to and from all of Mexico, unlimited calls to Canada, unlimited international SMS (text) messaging, and 8GB of roaming data for Mexico. You can also pay $10 per month for International Connect Plus, which offers all of the above (except roaming) plus MMS messaging, unlimited calls to landlines in over 70 countries, 200 minutes to select mobile lines in over 50 countries, and reduced per-minute rates to over 200 destinations.
Simple Mobile
Simple Mobile offers affordable plans, but each comes with useful international perks—specifically if you have family in Latin-American countries. Along with unlimited talk and text and tethering on each plan, you'll get unlimited international calling to 69 countries, an international calling credit of at least $10, and international roaming in 16 Latin-American countries no matter what you pay. If you run out of data abroad or at home, you can always add more or go with the truly unlimited plan.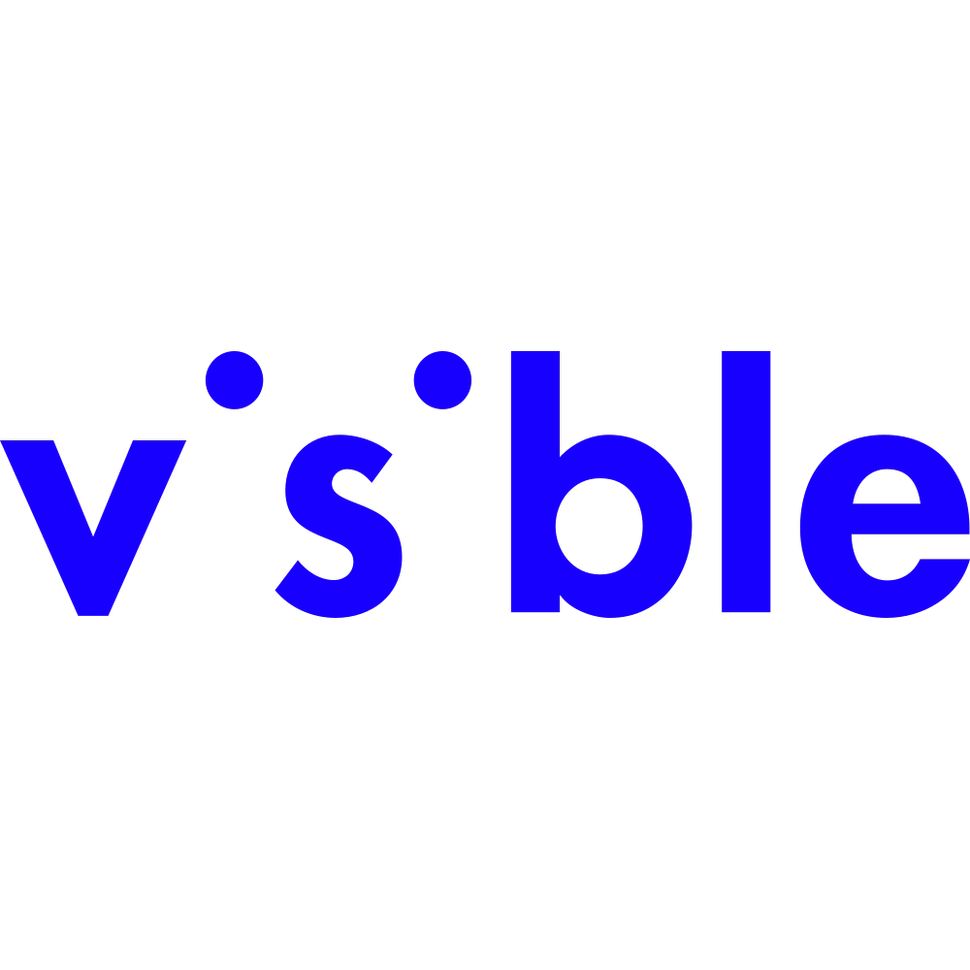 Visible
Visible is one of the most affordable cell phone plans out there today and a reliable option for families and friends. Because it uses Verizon's network, you'll get great coverage along with unlimited 4G LTE and 5G data, unlimited mobile hotspot at 5Mbps, and free calls to Mexico and Canada. You'll pay significantly less than you would directly with Verizon, and when you sign up for Party Pay, your monthly bill drops to $25 per month with four lines. Though each account must pay separately, it's hard to compete with this deal.
Metro by T-Mobile
Metro is owned by T-Mobile and operates on its network. When you sign up for four lines, its top unlimited plan is cheaper than the others. For $120 per month, you'll get 15GB of hotspot data plus an Amazon Prime subscription. This plan also comes with 35GB 4G LTE and 5G high-speed data per line per month, unlimited talk and text, visual voicemail, Wi-Fi calling, unlimited music streaming, and 100GB on Google One.
Walmart Family Mobile
Walmart Family Mobile uses T-Mobile's network and offers four main plans without a contract. Each additional line costs $24.88 per month, so the best value comes with the larger data plans. The cheapest family plan, however, starts at $25 per month per line for up to five lines and includes 2GB of high-speed data (reduced to 2G speeds once consumed), unlimited talk and text, as well as free mobile hotspot usage. The truly unlimited plan for $74.76 is also a great deal if you're a family of two.
Cheapest Family Plans
You can often save money on your monthly phone plan by entering into family plans with various carriers. With prepaid carriers, you'll typically pay full price for the first line but receive a discount on subsequent lines. Postpaid carriers like T-Mobile have a lower cost per line the more you bring.
T-Mobile's Magenta plan is one of the best family plans available. It's not as cheap as the Essentials plan, but it's a better fit for families thanks to a bunch of extra perks such as an included Netflix subscription, 5GB of high-speed hotspot data, and 2G of data abroad. T-Mobile also includes full 5G support if you have a compatible phone.
Each line gets 100GB of premium data meaning your usage won't be slowed down unless you use a ton of data each month. Unfortunately, streaming is limited to SD quality, though this will look fine enough for most people on a cell phone screen.
If you get at least three lines, the price drops significantly because of T-Mobile's generous "third line for free" offer. If you need four lines, you'll end up paying only $35 per line with taxes and fees included.
Unlimited for your family
T-Mobile Magenta
The complete package for less
T-Mobile's Magenta plan comes with everything you need with unlimited talk and text plus plenty of data for even very heavy users.
Honorable mentions
The best family plan comes down to your family's unique needs. For example, a family that plays sports may find unlimited data and hotspot data very valuable for long trips to and from games. It's also essential to pick a carrier that has excellent coverage where your family will be. Visible doesn't have specific family plans, but with Party Pay, it's cheap enough for a family, and separate members can even pay their own lines.
When Samuel is not writing about networking or 5G at Android Central, he spends most of his time researching computer components and obsessing over what CPU goes into the ultimate Windows 98 computer. It's the Pentium 3.
Oh, shoot. Definitely! I'll add that. Thank you.

Project fi is one of the more expensive data plans in the US. Google charges $10usd for every GB used on their data/calling plan. Where it becomes cheap for Fi users is when the consumer uses wifi internet connection for their data consumption. The problem with wifi is - you will need to pay for internet connection where you live unless you go out somewhere and use an open or free wifi connection. Overall not cheap.

Google's "ProjectFi" wireless plans currently work ONLY on older Google Nexus5X, Nexus6P or current Pixel and PixelXL phones. The ProjectFi system utilizes both cell and wi-fi connection at the same time, automatically switching between whichever system has the stronger signal. (Wi-Fi takes preference over Cell, if a Wi-Fi connection is available.)

This is the weirdest argument I hear from people. "You still have to pay for your wifi!" Really?! OH MY GOD! When I use XXXX Mobile, they pay for my wifi! No, wait, that's a dumb arguement, you already have wifi that you pay for no matter who your carrier is. On top of that, if you're not much of a data user/smart enough to think ahead of time, you can go without using much data. My wife and I use around a gig of data TOGETHER. So, our combine bill is around 55 bucks. EVEN using your weirdo logic and adding in my 40 a month for wifi that I pay for, we pay 95 a month. For 2 phones. That's 48 a month if you're doing math, still pretty dang cheap. Overall, EXTREMELY cheap, if you're smart. So, how cheap was it for you?

Someone actually said they have to pay for wifi? We're doomed as a country if people are THIS stupid!

Some of us live on large farms outside of city (or private islands) and must pay for wifi.

"The problem with wifi is - you will need to pay for internet connection where you live" That's not a problem with wifi. I pay for my internet connection, anyway, and a data plan isn't a replacement. My data plan is for the times I'm not on wifi and need/want wireless access.

Tmobile, $30 gives me unlimited streaming and 5Gb high speed data, unlimited text but only 100 minutes. Between music and video streaming I use over 40Gb a month.

MetroPCS (a subsidary of T-Mobile) has an Unlimited Talk, Text and Data (up to 1GB LTE) monthly plan for $30. (Price includes all Taxes & Regulatory Fees).

I don't think you can use your own phone on that metro pcs plan, you're stuck using their crappy android phones running jelly bean. You have to pay $10 more per month if you want to use a good phone.

You can use your own phone, provided (as with all carriers) it is on their approved cell phone list. A list of approved phones is available on their website.

Wald wolf, any unlocked GSM will work
Not all carriers allow this....Boost which is owned by Sprint doesn't allow it as Sprint doesn't as well.

Thomas, you can use any unlocked GSM phone, there is no $10 fee ..... Educate yourself

It was not always the case, it looks like they've changed that policy. I tried it about a year ago and they insisted that the only way I could use my own phone was to go to the $40 plan.

The TMobile $30 plan is the one I use, as well. Cheap, fast, reliable where I live, and on the rare occasions I run out of minutes I can add $10 to my account for more.

I believe the plan you refer to is their 100 minutes talk, Unlimited text with the first 5GB data at up to 5G speeds (speeds reduced thereafter)..
This plan is only available if purchased from WalMart and activated online at T-Mobile.

I guess all this time T-mobile has been giving me access to this plan for the last 3 years in error then. I bought my sim directly from T-Mobile (.99). While it is a Wal-Mart sponsored plan, you can use any T-mobile sim to activate it as long as you do so online. And yes it is still available: https://prepaid-phones.t-mobile.com/other-prepaid-plans It says right on the site "$30/mo. plan is only available for devices purchased from Walmart *OR* devices activated on T-Mobile.com. (Emphasis mine).

I have the 5GB $30 T-Mobile plan. Bought a SIM card online directly from T-Mobile (I think for $2). Activated it online. Inserted in a phone I already owned. No interaction with Walmart.

It's not just WalMart. I purchased and activated my SIM on T-Mobile.com and have been using this plan for years.

Google voice + Hangouts (calls over data) + t-mo $30 plan = never use the plans minutes.

The "walmart mobile" plan, which T-Mobile also sells themselves, although I'm NOT sure if you can still get it directly in the T-Mobile One world. I had it for several years. Great deal! IF you mostly use data. :)

Total Wireless is working well for me, a good option for Verizon's network.

Total Wireless is a service from Tracfone, sold by WalMart.

I put my folks on Net10 which gives 3GB LTE (unlimited 2G), unlimited talk/text for $40. You get to pick between Verizon, ATT, or Tmobile, network (one cool aspect of net10) and we chose VZW. The biggest drawback is the "2G" throttled speed is so slow basic web pages even fail to load at times.

Several years ago, the FCC ruled that, when it came to mobile phone service "Unlimited" meant UNLIMITED. That's why carriers now specify the monthly download speed (ie: LTE) in terms of MB/SPEED., after which speed may be throttled back to 4G, 3G or even 2G speed. RULE-1: Always read the small print in your contract, before signing.

TextNow Wireless is cheaper than some of these I believe. 100MB of data at 3G/4G speed. Unlimited data at 2G speed* Unlimited texting & calling to US & Canada $13.99

Text now seems decent, what network are they using?

goredpocket for some good plans... $10 Per month has 500 MINS Talk 500 Texts 100MB Mobile Internet @ 4G LTE Speeds and Calls to Canada, India, China, Mexico and more same price as domestic

Sprint nationwide 3G, and 4G CDMA devices and SIM cards, and a nation-wide GSM network for GSM SIM cards. Not real sure about the latter.

Ultamobile is decent and runs on T-mobile's network.

My $.02 about Mint SIM..Zero customer service which tells me what they deliver is probably the same, LOL

A lot of the prepaid world is like that, you'll find that you can eliminate calls to customer service by using a high quality phone and having a backup phone in case something goes wrong. Also, a lot of calls to customer service are due to high bills and bs taxes and other garbage that post paid plans have. I haven't need to call customer service in years.

Thomas...thanks much. I'm not a Mint SIM customer nor would I be due to my initial inquiries via chat, email and phone being completely ignored. Strangely they sent me emails asking for feedback on their customer service which is non-existent, LOL. I'm sticking with what I have since I prefer full speed LTE and a company that's accessible. I have a Samsung Galaxy S that continues to serve me well.

U.S. mobile is a complete joke, what am I going to do count my minutes and texts to save $5 to $10 a month? Those plans seem like they are from the 90's. Ultramobile gives you unlimited talk and text and no data for $19. 2GB high speed data and throttled after that for only $10 more. $30 total.

Frequent call drops.. at least my experience. I got better services with goredpocket with same plan.

It seems like they removed US Mobile from the page. What's going on?

Break it down cost wise it makes sense if you utilize wifi. My ISP has wifi hotspots all over central Florida so essentially I use less then 4gb of data for family of 4. They also give you money back for data you do not use. My last bill for 4 lines including tax was 105 bucks.

I have a T-Mobile prepaid plan that is 100 mins. of talk time, unlimited text and 5GB of data. Music streaming doesn't count against my data. It cost $33/month taxes included.

What do you think of H2O wireless?

Actually this is the cheapest plan with the most benefits: https://slickdeals.net/f/8620138-t-mobile-data-only-simple-choice-phone-...

MintSim is an amazing deal, provided you pay for the year in advance. $199 for a year of 2GB/mo ($16.58/mo), $299 for 5GB/mo ($24.91/mo), or $399 for 10GB/mo ($33.25/mo). This includes unlimited talk/text. I'm on the 3 month trial of the 2GB/mo, as I am on wifi most of the time. So far, it's been great.I plan to purchase a year in advance prior to my 3 month trial running out. Wife will probably go to the 5GB plan, as she streams a lot of music, so 2GB might not be enough. But we currently pay ~$90/mo for Straight talk, so to cut our wireless bill down to $42 is fine by me.

I subscribe to Nettalk Connect. 30.00 including all taxes and fees. Tmo 10 gb w/rollover, video and audio streaming doesn't count towards data, unlimited call and text. Regular price is 40.00 /month but periodic specials for less. You first 5 months were 20.00 month. Poor customer service but service has been reliable. Says must be business customer but it is open to all. Says can't be t-mobile customer and keep same phone number, but there are ways around it. Ie parking number for two weeks.

TracFone uses AT&T, Verizon, T-Mobile or Sprint Network depending on what phone you buy (Network codes are on the front of the box in the lower left corner). Around here it's mosley Verizon. Total Wireless gives you 5gb of HIGH SPEED data, then throttles you to 128k. You can buy more for 2gb for $15

Cricket gets you 3GB of LTE (capped at 8Mbps) and unlimitedly everything else for $35/mo. That's not the cheapest, but it does get you unlimited calling and texting to Mexico and Canada, so if you travel outside of the US or have family there, that's a big plus.

How about adding Cricket wireless to that list?

If I could get unlimited talk, text without data on a smartphone, I'd do it. I don't travel much nowadays, and am city. Comcast is my cable provider, and I use their XFINITY services to get my data. There's nary a spot I can't get wifi through them, in my city(county). Their hotspots cover almost every block in the city, and correct me if I'm wrong, I think household wifi from subscribers, use a virtual network to let others connect to it, between hotspots, so you don't lose the connection. I can walk for a couple miles, and only lose internet intermittently.

You're correct about being able to pick up other customers wifi as you pass by. I drive for a living and my phone is constantly connecting to TWC wifi (now Comcast) as I pass. It actually gets to the point that I turn my wifi off while I'm driving, but I have unlimited data anyway so it's no biggie.

Ultra mobile, Text now, these guys will allow you to buy unlimited calling and text without buying data. It's much cheaper than going with any of the 4 big carriers.

Tpo has cheap data and they run off T-Mobile and sprint (pick a sim any sim).

Why this topic keeps coming up makes me really worry about the intelligence and common-sense level in our country. Short and sweet. Ready? You get what you pay for. You pay for what you want. Go cheap, get s h i t t y coverage that you can't even use for your unlimited data or whatever you want to use it for. This is where you get what you pay for. Pay more, you'll get the coverage (the signal that LET'S you USE your data and make/receive calls). And THIS is where you pay for what you want! Understand this: 'alternative carriers' are only as good as the NETWORK THEY RUN ON! Don't be fooled into thinking that Billy Bob's Great Cell Inc has his own network and towers...wrong-o, sport! If Billy Bob runs his service on Sprint, well, you might as well send smoke signals, they'll be more effective. But, if Billy Bob uses Verizon as his network, you're golden! In summary...nothing is free. It's not too likely you'll save tons of money AND get great (or even fair) service at the same time. It's possible, but you had better know WHAT NETWORK your 'alternative carrier' is using...it's NOT their own!

"NETWORK your 'alternative carrier' is using...it's NOT their own!" I think this is pretty much a given with prepaid. No prepaid carrier has their own network, they lease it from the big carriers. I think most people know this going in, so boost and ting and the many others that are on Sprint are in somewhat weird state. Where they can sell the same crappy Sprint network just for less than Sprint. But tracfone and net10 and others use Verizon. ricket is using AT&T and there are quite a few that use T-mobile. So as long you get good coverage with whichever carrier works best in your area then you go with the mvno that uses that network. Who is getting anything for free? You're still paying for service with an mvno, you just pay less. For people that don't have substantial data needs you can save quite a bundle with an mvno.

Damn, US wireless carriers are thieves. On a recent holiday special in the UK I managed to get 30GB of LTE plus unlimited texts and 300mins for £15 (~$18) per month. Even at their prepaid rates you can get 12GB LTE at £20 per month.

No offense, but the UK is about the geographical size of 2-3 midwest States. It takes more towers and infrastructure in the US to cover most of it. Question: does your plan work next door in France?

It does, yes. And in 41 other countries including the US and Australia. Up to 12GB of data roaming. The US pays among the highest rates globally for internet, both wireless and home broadband, because of how under-regulated the network providers are. Canada and Australia def have it much worse though.

I need to figure out how to get UK service and just use that in the USA..

No. It's more expensive because of our welfare system giving service away for nothing and having to have service in more rural areas.

I've heard to the contrary that EU coverage is terrible, mostly 3G, and spotty if not non existent outside of cities. Also, that phones are region locked and never on sale. No thanks.

Actually it's just slightly larger than Texas but yeah, good point.

Got postpaid Tmobile. two voice line and tablet and watch for $105 before kickback or my government discount

The secret to the FreedomPop service is that it runs on Broadband.com. The Sprint connection only services DATA, not the telecom side. So, those included "airtime" minutes, also eat up that data plan quickly!
Android Central Newsletter
Get the best of Android Central in in your inbox, every day!
Thank you for signing up to Android Central. You will receive a verification email shortly.
There was a problem. Please refresh the page and try again.