Verizon 5G: Everything you need to know
C-band faced a rocky launch but has been making up ground with new spectrum deals and consistent expansion.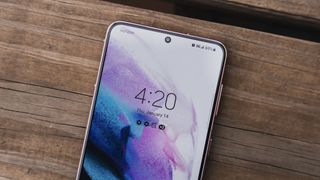 (Image credit: Hayato Huseman)
Verizon's 5G network has continued to grow and evolve since its introduction, starting with a very fast mmWave network before moving on to a slower but much more practical, low-band nationwide solution. The most significant evolution for Verizon's 5G network came with C-band in early 2022. While it was supposed to launch in late 2021, progress was halted as a potential issue with older airplane altimeters was identified.
C-band now makes up the most exciting portion of Verizon's network with rapid progress in deployment and a few small victories that have allowed the carrier to increase the amount of spectrum used earlier than planned. Grouped under the Ultra Wideband name first used for mmWave, Verizon has tests that show up to 1.4Gbps speeds on C-band with a 100MHz deployment.
Verizon plans to cover over 175 million people with Ultra Wideband 5G by the end of 2022, with 250 million by the end of 2024. If the carrier manages to keep pace, it should be able to provide some real competition for T-Mobile's mid-band network in the coming years.
(opens in new tab)
Plenty of data with 5G access included
Verizon includes 5G with most of its plans now but to get the fastest speeds, you'll need Ultra Wideband on one of its more expensive unlimited plans like 5G Play More, 5G Do More, and 5G Get More.
Where does Verizon have 5G coverage?
If you have a phone that supports Verizon's nationwide 5G network and you live in a big city, there's a good chance you're covered. This network has coverage in 2,700 cities, but since its speeds aren't much faster than LTE, most people aren't missing out on much. Compared to 5G coverage from T-Mobile, it's still lacking but is laying the groundwork for Verizon's long-term 5G ambitions. This nationwide 5G shares spectrum with the LTE network, with the tower allocating spectrum as needed based on demand.
Verizon's most significant progress in 5G has come from Ultra Wideband; luckily for most people, it's coming from C-band, not mmWave.
Ultra Wideband 5G
C-Band spectrum refers to a chunk of sub-6 spectrum that first became partially available in late 2021, with the rest opening up over the following year. This 3.7GHz to 3.8GHz spectrum allows Verizon to deliver speeds similar to those on T-Mobile's Ultra Capacity 5G using a different chunk of mid-band spectrum.
Verizon spent billions acquiring chunks of C-band spectrum and has faced a couple of delays in its deployment. Initially, Verizon and AT&T planned to begin their C-band launches in December 2021 but voluntarily delayed the network while interference concerns for some altimeters on planes were investigated more thoroughly.
Verizon and AT&T both launched their C-band networks in January 2022, with Verizon covering an estimated 90 million people. This was a bit less than planned with some last-minute restrictions placed around certain airports, but as of July 2022, Verizon has plans to cover more than 175 million people by the end of 2022, with an estimated 250 million covered by the end of 2024.
While the launch of C-band has been anything but smooth, things are starting to look up. Verizon initially had to launch C-band with 60MHz bandwidth while some industries that previously used the spectrum cleared the way. Verizon announced (opens in new tab) that it has started to deploy 100MHz C-band 5G in some areas thanks to deals with satellite providers. This is ahead of the planned December 2023 availability. This has allowed for speeds up to 1.4Gbps in Verizon's testing close to the towers, with 500Mbps possible further away.
In the coming years, Verizon will have access to 140MHz to 200MHz across the country as more spectrum becomes available. Verizon's C-band network is poised to become the backbone of its nationwide coverage, and the carrier is well on the way to making fast nationwide 5G a reality.
Check out Verizon's 5G coverage map (opens in new tab) to see if you're covered.
Verizon's mmWave network has also continued to improve, with the carrier consistently adding new cities. Services like 5G Home are helping people make use of all of mmWave's speed and have become a great alternative to cable internet. This spectrum is above 24GHz and offers huge open chunks so that it can support many simultaneous connections than LTE or even nationwide 5G can.
Ultra Wideband 5G coverage is shown on Verizon's coverage maps if you're looking to try it out. Coverage is progressing, but there's still a long way to go.
Cities with UWB coverage
Birmingham (5G Home)
Phoenix (5G Home)
Tucson (5G Home)
Little Rock (5G Home)
Anaheim (5G Home)
Bakersfield (5G Home)
Fremont (5G Home)
Fresno (5G Home)
Los Angeles (5G Home)
Oakland (5G Home)
Riverside (5G Home)
Sacramento (5G Home)
San Diego (5G Home)
San Francisco (5G Home)
San Jose (5G Home)
Colorado Springs
Denver (5G Home)
Hartford (5G Home)
Delaware Beaches
Wilmington
Fort Lauderdale (5G Home)
Jacksonville (5G Home)
Miami (5G Home)
Orlando (5G Home)
Panama City
Pensacola (5G Home)
Sarasota (5G Home)
St. Petersburg (5G Home)
Tampa (5G Home)
Atlanta (5G Home)
Athens (5G Home)
Boise
Chicago (5G Home)
Fort Wayne (5G Home)
Indianapolis (5G Home)
Des Moines (5G Home)
Louisville (5G Home)
New Orleans (5G Home)
Baltimore
Ocean City
Boston
Ann Arbor (5G Home)
Detroit (5G Home)
Grand Rapids
Minneapolis (5G Home)
St. Paul (5G Home)
Kansas City (5G Home)
St. Louis (5G Home)
Omaha (5G Home)
Las Vegas (5G Home)
Hoboken, NJ
Jersey City
Jersey Shore Beaches (5G Home)
Albuquerque (5G Home)
Albany
New York
Niagara Falls (5G Home)
Syracuse
Charlotte (5G Home)
Durham (5G Home)
Greensboro (5G Home)
Raleigh (5G Home)
Akron (5G Home)
Cincinnati (5G Home)
Dayton (5G Home)
Cleveland (5G Home)
Columbus (5G Home)
Oklahoma City (5G Home)
Gresham (5G Home)
Portland (5G Home)
Harrisburg
Philadelphia
Pittsburgh
Scranton
Providence
Columbia (5G Home)
Greenville (5G Home)
Sioux Falls
Knoxville (5G Home)
Memphis (5G Home)
Nashville (5G Home)
Arlington (5G Home)
Austin (5G Home)
Dallas (5G Home)
El Paso
Houston (5G Home)
San Antonio (5G Home)
Provo (5G Home)
Salt Lake City (5G Home)
Norfolk
Richmond
Seattle (5G Home)
Spokane (5G Home)
Tacoma (5G Home)
Washington D.C.
Milwaukee (5G Home)
Verizon's 5G Home internet service is also available to many using the Ultra Wideband network to deliver unlimited fixed home internet. Using a modem mounted on or near a window, this network can deliver speeds near or exceeding what's offered by cable competitors, especially with uploads. And unlike many cable providers, it's completely unlimited. That means you can stream, game, and download without worrying about exceeding your limit. This can be great for streamers and cord-cutters that want the best quality video.
Verizon 5G Home has two plans available, with the first starting at $50 per month with autopay and the second starting at $70 per month. If you're a Verizon Wireless customer with a 5G Play More, 5G Do More, or 5G Get More plan, this price is cut in half. The service comes with unlimited data, and as much speed as the network can deliver, and you even get a free Wi-Fi 6 router included. The cheaper plan comes with a two-year price guarantee, while the more expensive option is guaranteed for three years.
Which devices should I get to be 5G ready?
For the best experience on Verizon's 5G network, you'll want a device with support for all of Verizon's 5G bands. These bands include n5 and n66 for nationwide 5G, n77 for C-band, and bands n260 and n261 for mmWave. Luckily, devices like the Pixel 6 and Galaxy S22 support the full network. While many of the best Android phones support nationwide 5G, if you want to make the most of the Verizon network, you want a phone with C-band support.
If you're looking to get some work done, Verizon has a couple of hotspots that can access its network. The Inseego MiFi X Pro 5G UW Hotspot supports all of Verizon's 5G network, so you can get as much speed as possible.
Which plan do I need for access?
All Verizon plans will have access to the nationwide 5G network for no extra cost. If you have a phone that supports the network, you will be able to access it without changing your plan or paying any extra. Still, opting for one of the best cell phone plans with plenty of premium data will help you get the most out of your 5G phone.
Currently, Ultra Wideband is included with Verizon's 5G Play More, 5G Do More, and 5G Get More Unlimited plans. The 5G Play More and 5G Do More plans come with 50GB of Premium data, while 5G Get More is unlimited. For most people, the most significant differences between the plan will be the streaming perks, including Disney+ and Apple Music. It's also worth noting that the 5G Get More plan comes with 50GB of hotspot data compared to 25GB on the other two.
The 5G Start plan only has access to the nationwide 5G network, doesn't come with any premium data or hotspot data, and has no streaming perks. If you're looking for just the basics, this is a good place to start though you won't be making the most of the 5G network.
Swipe to scroll horizontally
Verizon's unlimited 5G plans
Welcome 5G
5G Start
5G Play More
5G Do More
5G Get More
One Unlimited for iPhone
Premium data
None
None
50GB
50GB
Unlimited
Unlimited
5G access
Nationwide
Nationwide
Nationwide and Ultra Wideband
Nationwide and Ultra Wideband
Nationwide and Ultra Wideband
Nationwide and Ultra Wideband
LTE/Nationwide 5G hotspot
None
5GB
25GB
25GB
50GB
25GB
Talk and text
Unlimited
Unlimited
Unlimited
Unlimited
Unlimited
Unlimited
LTE/nationwide 5G video
SD
SD
Up to 720p
Up to 720p
Up to 720p
Up to 720p
Mexico and Canada
Talk, text, and data
Talk, text, and data
Talk, text, and data
Talk, text, and data
Talk, text, and data
Talk, text, and data
Apple Arcade or Google Play Pass
N/A
N/A
Included
N/A
Included
Arcade as part of Apple One
Disney+, Hulu, ESPN +
N/A
6 month trial
Included
6 month trial
Included
N/A
Apple One
N/A
N/A
N/A
N/A
N/A
Inlcuded
Is 5G worth it for most people?
If you've purchased a new phone in the last couple of years, there's a good chance it supports 5G. While many people would have been fine with the speeds offered by the best LTE networks, there was a limit to how much the network could support, and with usage increasing, the network needed to evolve to support more data.
If you're happy with your non-5G device, 5G still isn't the reason to upgrade. There's a good chance you'll be able to get by completely fine on the older LTE network until you're ready to upgrade for another reason. If you are ready to upgrade, though, your next phone should really support 5G, especially as the best Android phones, including many of the best cheap Android phones, support 5G.
Android Central Newsletter
Get instant access to breaking news, the hottest reviews, great deals and helpful tips
When Samuel is not writing about networking or 5G at Android Central, he spends most of his time researching computer components and obsessing over what CPU goes into the ultimate Windows 98 computer. It's the Pentium 3.
Android Central Newsletter
Get instant access to breaking news, the hottest reviews, great deals and helpful tips
Thank you for signing up to Android Central. You will receive a verification email shortly.
There was a problem. Please refresh the page and try again.