Best unlocked phones 2023
Unlock your full wireless potential.
Quick Menu
When you buy one of the best unlocked phones, you have the freedom and flexibility to use it with any supporting carrier you want without being locked into a lengthy installment plan or bogged down by some confusing contract. You might even save some money in the process! It's your phone, so you should be in the driver's seat, not some big phone company.
In our opinion, the Google Pixel 7 Pro is the best Android phone to buy unlocked, thanks to excellent band support for sub-6 5G, superb software, and one of the best camera systems ever put in a phone. But if the Pro doesn't do it for you, there are plenty of outstanding options to consider. Keep reading for our picks.
At a glance
Best overall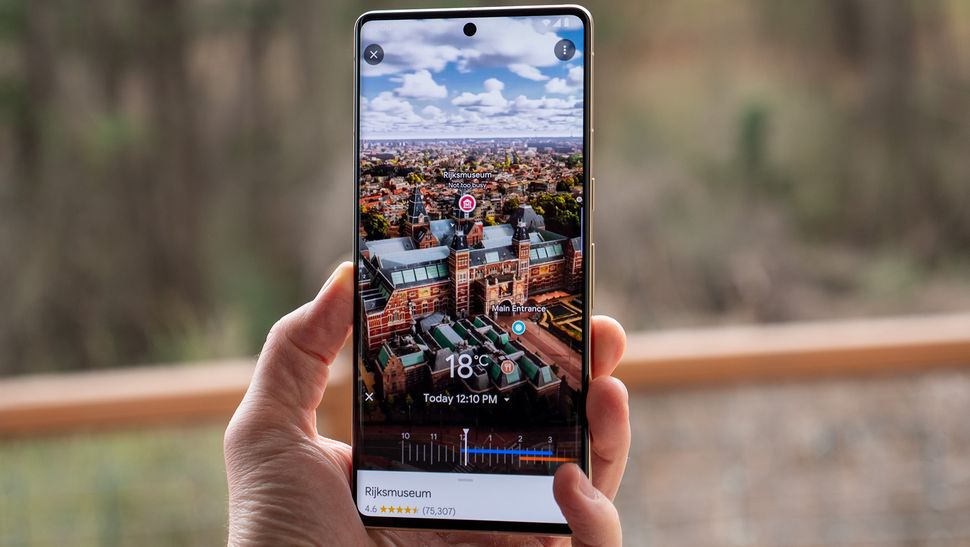 Best overall unlocked phone
Reasons to buy
+
Large 6.7-inch 1440p OLED display
+
Snappy 120Hz refresh
+
First in line for Android updates
+
Great cameras
+
Three color choices
Reasons to avoid
-
Camera bar is very large
-
No charger in the box
-
Face unlock isn't as good as it should be
The Google Pixel 7 Pro has all of the upgrades you would expect from a refreshed flagship phone. Google has refreshed the colors a bit and the camera bar is no longer solid glass with a metallic sheen filling in the space between the camera lenses. Naturally, this phone launched with Android 13 out of the box and will be among the first to get every new Android update for years to come.
Under the hood, you get an upgraded CPU over the previous generation with the Google Tensor G2. This CPU doesn't quite match the latest from Snapdragon but it still packs in plenty of power, even for gaming. Of course, this is helped by the massive 12GB of RAM onboard. The base model comes with 128GB of storage with the option to upgrade to 256GB or 512GB. Our Pixel 7 Pro review notes how Google is putting this hardware to use with its AI-powered features.
You can't talk about Pixel without mentioning the cameras and like last year, Google has delivered one of the best camera experiences on mobile. There's a 50MP sensor for the primary wide lens, a 12MP ultra-wide camera, and a 48MP telephoto camera with 5x optical zoom. No matter the situation, the Pixel 7 Pro has the camera to get the shot and the software to make it look right in nearly any lighting conditions.
As you might expect, 5G support is strong with support for sub-6 bands including mid-band for U.S. carriers. You can also get a model with mmWave support though most people will be using sub-6 for 5G most of the time. No matter which carrier you wish to use, the Pixel 7 Pro should work like a charm.
Best premium option
Best premium unlocked phone
Reasons to buy
+
Stunning 6.8-inch 120Hz AMOLED display
+
200MP rear camera
+
Integrated S Pen stylus
+
Software updates to 2028
+
Outstanding processor
The Samsung Galaxy S23 Ultra might be the most powerful Android phone ever produced, coming with premium hardware through every bit of the device — from the new Qualcomm Snapdragon 8 Gen 2 processor to the impressive 200MP rear camera.
With a starting price of around $1,200, the unlocked Galaxy S23 Ultra is far from cheap, but the phone has been specially designed to give you every dime back in reliability and premium features. You'll get five years of software upgrades and security updates through 2028, while the Gorilla Glass Victus 2 construction ensures that you won't have to replace your phone the first time it takes a wee tumble.
Like its predecessor, the Galaxy S23 Ultra comes with an S Pen stored securely inside the phone, which means you can jot down notes or sketch your ideas as they come to you, then simply return the stylus to its holder when you're done. As we mentioned in our Samsung Galaxy S23 Ultra review, the phone's 200MP camera system is Samsung's pride and joy, with improved wide dynamic range capture — up to 12-bit HDR Dolby Vision — and better low light capabilities than any Galaxy smartphone to date.
Best compact phone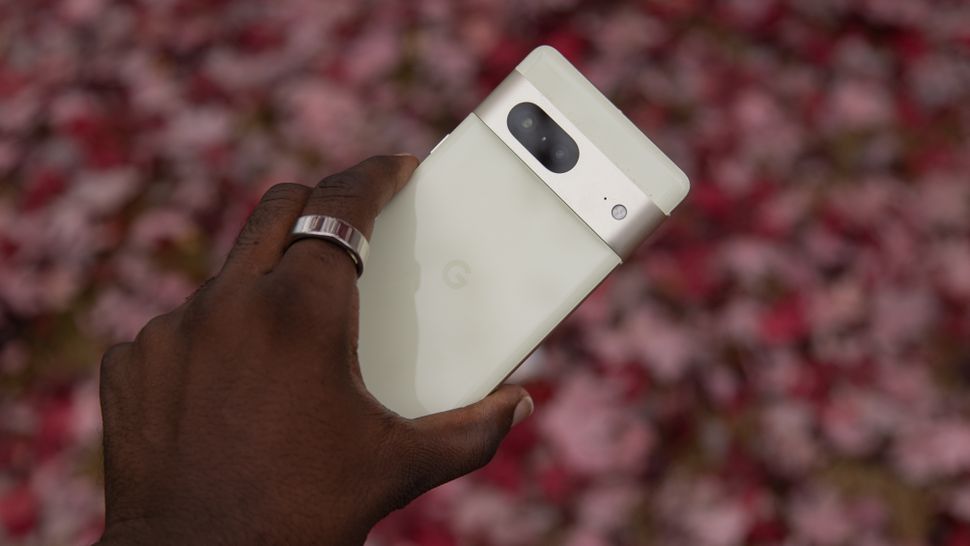 Best compact phone
Reasons to buy
+
Gorgeous flat 90Hz OLED display
+
First in line for Android updates
+
Some of the best cameras you can get
+
Three color choices
+
Great prices
Reasons to avoid
-
Camera bar is very large
-
No telephoto lens
-
Biometric unlock can be slow
At first glance, the Google Pixel 7 can seem like a cut-down Pixel 7 Pro but really, it's more like the greatest hits. You get the same snappy Google Tensor G2 CPU and while the RAM is a bit less at 8GB, it's still plenty for just about anything you can get on the app store. Our Pixel 7 review called the Tensor G2 a big leap forward over the previous generation.
For the cameras, the primary camera is a 50MP sensor with OIS plus a 12MP ultra-wide camera. These two cameras work with processing on the Tensor G2 CPU to deliver sharp and vibrant images in a wide range of lighting conditions. If you've never used Google's night mode, you're missing out. The front camera also got a solid upgrade over the last generation Pixel with a 10.8MP resolution and a wide field of view.
Like all Pixels, this phone is first in line for the latest Android updates and ships with Android 13 already installed. Google has promised three platform updates for this phone along with five years of security updates. This is on par with the best software updates on any smartphone be it from Apple or Samsung. With the Pixel 7, you can rest assured that you'll be able to upgrade to the latest version of the OS for years to come.
Best flagship
Samsung Galaxy S23
Best unlocked base model flagship
Reasons to buy
+
Durable construction
+
Compact and easy to hold
+
Outstanding Snapdragon 8 Gen 2 chipset
+
Great battery life and cameras
Reasons to avoid
-
Not a huge upgrade from the S22
-
Limited color options
At first glance, you couldn't be blamed for thinking that the Samsung Galaxy S23 looks nearly identical to its predecessor. The two phones share the same compact 6.1-inch 120Hz display, the same curved aluminum design, and three lenses positioned vertically on the rear. Thankfully, that's about where the similarities end. Rather than being a dramatic transformation, the S23 is a refinement of everything that the S22 did well — and a fix for the areas where the flagship faltered.
Look under the hood of this baby flagship and you'll find the ultra-efficient Snapdragon 8 Gen 2 processor, a reliable all-day battery, and an impressive selfie camera with 12MP resolution. You'll also enjoy some enhanced nighttime photography capabilities, thanks to intelligent AI processing. Where the S22's display suffered from dimness, the S23 has a peak brightness of 1,750 nits, which means you can easily see the screen anywhere and at any time, day or night.
If you already own the Galaxy S22, you may be wondering if you should upgrade to the S23. The latter phone sells for around $799 unlocked — which is a pretty penny for most folks — but if you can find a good straight discount from a retailer, jumping on the S23 train is a smart move.
Best value
Best value
Reasons to buy
+
Best haptics for the price
+
Flagship-level cameras
+
Tensor G2 processor
+
Great price
Reasons to avoid
-
90Hz refresh rate
-
Only 5W wireless charging
We're comfortable saying that the Google Pixel 7a is a nearly-perfect smartphone, namely because it strikes that oh-so delicate balance between helpful, intuitive features and an ultra-accessible price point. For just $499, you're getting a smartphone that comes complete with the Google Tensor G2 chipset (the same processor found in the more-expensive Pixel 7 Pro), a vibrant 90Hz AMOLED display, and the best haptics of any smartphone in this price range.
Since it's a Pixel, you can also expect to find some pretty great camera tech inside the 7a. As we revealed in our Google Pixel 7a review, the cheap Android phone performed just as well as the base model Pixel 7 in just about every camera test that we threw at it. This is thanks to the aforementioned Tensor G2 processor and the addition of a 64MP camera sensor, alongside all of the Pixel-exclusive features for which the brand is now famous.
The Pixel 7a is also an excellent choice if you prefer unlocked devices, since there are already a ton of stellar Google Pixel 7a deals all over the web, even though the phone has only been out since early May.
Best cheap Galaxy
Best cheap Galaxy
Reasons to buy
+
120Hz AMOLED display
+
Great software support
+
Huge 5,000mAh battery
+
Solid camera tech
Reasons to avoid
-
All-plastic construction
-
Not the Google Pixel 7a
Samsung had some pretty big shoes to fill when it came to releasing the Galaxy A54, and thankfully, the tech brand delivered. The latest in Samsung's affordable A series, the Galaxy A54 is an improvement on its predecessor in just about every way, even if it didn't exactly blow us away with any new or exciting features.
Lucky for us, we appreciate a good "if it's not broke, don't fix it" mentality, and this is where the Galaxy A54 triumphs. Typically retailing for around $450, the Samsung Galaxy A54 comes with a stunning 6.5-inch AMOLED display with a 120Hz refresh rate, plus the 5,000mAh battery should last over a day with ease.
Like all of the best Samsung phones, you also get loads of software support — four OS upgrades and five years of security updates, and it's easy to find great Samsung Galaxy A54 deals on unlocked devices if you know where to look. Of course, as we note in our Galaxy A54 review, the mid-range phone doesn't beat the Pixel 7a in the performance department, but if you prefer the look and feel of a Galaxy, then the A54 might be right for you.
Which unlocked phone is best?
Why you can trust Android Central Our expert reviewers spend hours testing and comparing products and services so you can choose the best for you. Find out more about how we test.
There you have it — the best unlocked Android phones you can buy in 2023. There's a wide range of great unlocked Android phones available, depending on your needs. In fact, the vast majority of the best Android phones can be purchased unlocked.
When it comes to picking just one, our testing confirms that the Google Pixel 7 Pro ticks every box. Its price is lower than many of its premium flagship rivals, and its performance is up there with the fastest Android phones you can buy. Besides that, you'll be on the latest release of Android with prompt updates directly from Google. Its cameras are some of the best you can get on any smartphone.
While the lack of mmWave 5G support on the Google Store unlocked version is a bit of a disappointment, the fact of the matter is that most of us will rarely, if ever, use mmWave on our 5G phones for years to come. The majority of fast 5G will come with mid-band 5G, including the upcoming C-band, which both Pixel 7 models support. If you really care about mmWave, you'll need a carrier version or an upgrade to the Pixel 6 Pro.
Is it best to buy an unlocked phone?
Carriers have all but eliminated contracts but in their places, they've come up with something that can be even worse if you're not sure what you're signing up for. AT&T, Verizon, and even US Cellular have moved to 36-month payment plans for their phones with T-Mobile offering some 24-month and some 36-month plans. These carriers will pull in customers with the promise of free phones, but these customers end up stuck with the carrier or need to pay off the full amount.
This is even worse if you've signed up for a buy one, get one free program as the free phone is made so with monthly payments for 36 months. That means if you want to switch carriers, you could be on the hook for hundreds or even thousands of dollars to get your phones unlocked. Buying these phones on a payment plan can make them seem cheaper than they are. The truth of the matter is that most people don't need a $1,500 phone with so many solid budget options available.
If you buy your phone unlocked, you can bring it with you to a new carrier with a simple SIM swap or eSIM download. That means you can take advantage of new customer promotions with some of the best prepaid carriers for example. That also means if you sign up on a carrier that isn't giving you the coverage you need, you can switch when your month is up instead of waiting for 36 months of payment credits.
Another thing to consider is that you don't have to give up payment plans entirely to buy unlocked. Phones are expensive and not everyone can reasonably cut a multi-hundred dollar check when they need a new phone. If you buy from Samsung's web store, for example, you can choose between a one-time payment, four bi-weekly payments, a 24-month payment plan, or a 36-month payment plan. And with this option, you can take your phone to any carrier you want without paying it off.
Get the Android Central Newsletter
Instant access to breaking news, the hottest reviews, great deals and helpful tips.
After years of working as a freelancer, Patrick Farmer (he/him) began his career at Android Central as a deals and commerce writer before being brought into the fold as a staff writer in early 2023. When he's not sharing his thoughts on smartphones, wireless carriers, and streaming services, you'll often find him listening to music, camping out at a brewery, or treating his cat like a human child.
Overall some great choices and users would be well served by any of them. However as far as best compact phone goes I would have recommended the Sony Xperia 5. Sony's award winning taller but narrower design makes for a very compact feeling phone overall, has the best cameras on any phone ever made, beautiful displays, headphone jacks, SD card storage and easily removable SIM try which doesn't need a SIM removal tool. And proven waterproof on top of it. The amount of value is staggering.

Reply

Just a heads up for those wanting a Samsung Galaxy S23 or S22, the esim is flaky so if you want to buy one due to the dual sim feature, search on Galaxy S23 esim problem so you do not end up with buyers remorse. The S22 esim is buggy too.

Reply