Best unlocked phones 2023
Buy your next phone unlocked so you're not stuck with your carrier the next time it raises its fees.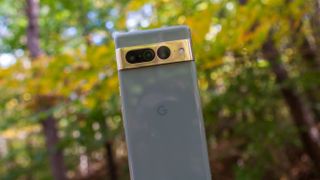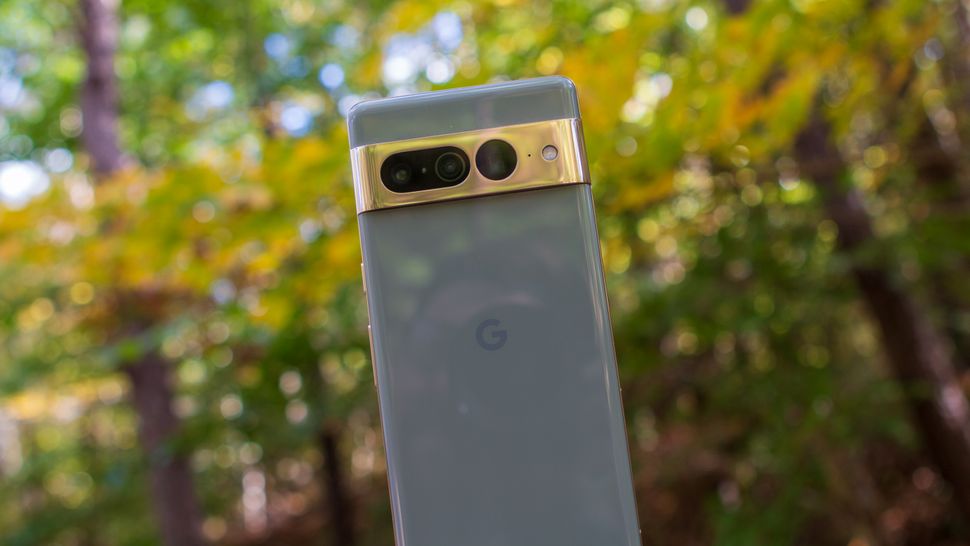 (Image credit: Andrew Myrick / Android Central)
Although most people in the United States buy smartphones through carriers like Verizon and AT&T, it's important to highlight the market of unlocked phones. When you buy a phone unlocked, you have the freedom to use it on any carrier you want (so long as it's supported) and often save money in the long haul compared to purchasing it on a contract or installment plan.
For our money, the Google Pixel 7 Pro is the best unlocked Android phone you can buy in 2022, thanks to excellent band support for sub-6 5G, superb software, and one of the best camera packages ever put in a phone. But if Google's phone doesn't quite fit your tastes (or budget) there are plenty of other options.
Don't get stuck with a carrier with an unlocked phone
Why you can trust Android Central Our expert reviewers spend hours testing and comparing products and services so you can choose the best for you. Find out more about how we test.
Best overall unlocked phone
Reasons to buy
+
Large 6.7-inch 1440p OLED display
+
Snappy 120Hz refresh
+
First in line for Android updates
+
Great cameras
+
Three color choices
Reasons to avoid
-
Camera bar is very large
-
No charger in the box
-
Face unlock isn't as good as it should be
The Google Pixel 7 Pro has all of the upgrades you would expect from a refreshed flagship phone. Google has refreshed the colors a bit and the camera bar is no longer solid glass with a metallic sheen filling in the space between the camera lenses. Naturally, this phone launched with Android 13 out of the box and will be among the first to get every new Android update for years to come.
Under the hood, you get an upgraded CPU over the previous generation with the Google Tensor G2. This CPU doesn't quite match the latest from Snapdragon but it still packs in plenty of power, even for gaming. Of course, this is helped by the massive 12GB of RAM onboard. The base model comes with 128GB of storage with the option to upgrade to 256GB or 512GB. Our Pixel 7 Pro review notes how Google is putting this hardware to use with its AI-powered features.
You can't talk about Pixel without mentioning the cameras and like last year, Google has delivered one of the best camera experiences on mobile. There's a 50MP sensor for the primary wide lens, a 12MP ultra-wide camera, and a 48MP telephoto camera with 5x optical zoom. No matter the situation, the Pixel 7 Pro has the camera to get the shot and the software to make it look right in nearly any lighting conditions.
As you might expect, 5G support is strong with support for sub-6 bands including mid-band for U.S. carriers. You can also get a model with mmWave support though most people will be using sub-6 for 5G most of the time. No matter which carrier you wish to use, the Pixel 7 Pro should work like a charm.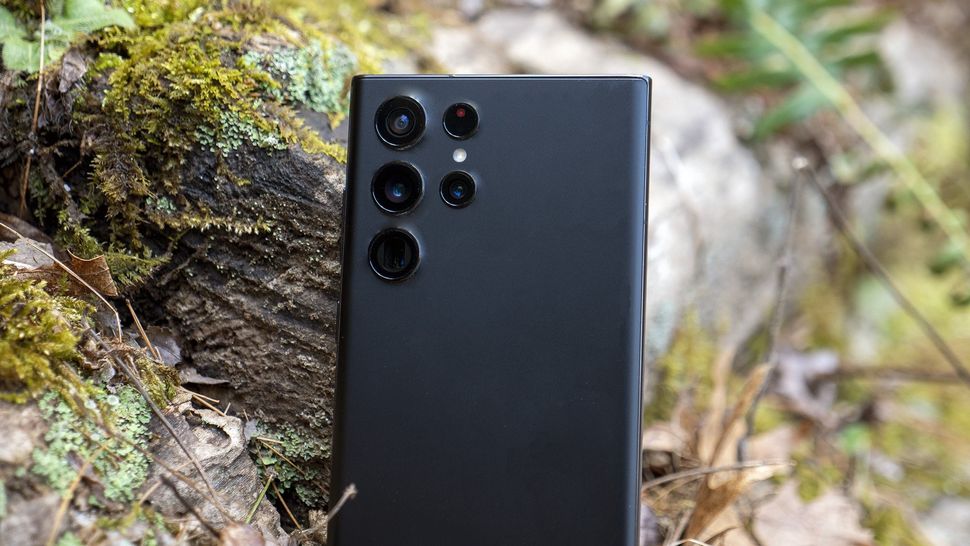 Best premium unlocked phone
Reasons to buy
+
Huge 6.8-inch 120Hz display
+
Top-of-the-line cameras
+
S-Pen with in-device storage
+
Fast CPU with great 5G support
Reasons to avoid
-
No getting around that price tag
-
Cheaper model has less RAM
The Samsung Galaxy S22 Ultra is one of the most powerful Android phones you can get, with top-of-the-line hardware from the new Snapdragon 8 Gen 1 CPU package to the 108MP camera on the back. This is paired with one of the most recognizable versions of Android around, One UI 4.1, running atop Android 12. This setup gives you all of the latest Android features with Samsung's full suite of apps. This also includes Samsung's excellent security solution Samsung Knox, which features hardware isolates storage and processing.
To many, the Galaxy S22 Ultra will look more like a Galaxy continuation of the Galaxy Note line, and that's not far off. With an S-pen stored securely inside the phone, you can use it like a Note. Our S22 Ultra review confirmed that the low-latency input possible with this S-pen and the S22 Ultra's massive 6.8-inch 120Hz display makes writing feel as natural as pen on paper.
Around the back, you get four cameras with the main shooter coming in at a massive 108MP. There's also a 12MP ultra-wide camera, a 10MP 3X telephoto camera, and a 10MP 10X camera. This all means that this phone has all the resources it needs to get the best shot possible in just about any scenario. You can also take photos to your heart's content with the large 5,000mAh battery getting you through to the end of the day comfortably.
Best compact phone camera
Reasons to buy
+
Gorgeous flat 90Hz OLED display
+
First in line for Android updates
+
Some of the best cameras you can get
+
Three color choices
+
Great prices
Reasons to avoid
-
Camera bar is very large
-
No telephoto lens
-
Biometric unlock can be slow
At first glance, the Google Pixel 7 can seem like a cut-down Pixel 7 Pro but really, it's more like the greatest hits. You get the same snappy Google Tensor G2 CPU and while the RAM is a bit less at 8GB, it's still plenty for just about anything you can get on the app store. Our Pixel 7 review called the Tensor G2 a big leap forward over the previous generation.
For the cameras, the primary camera is a 50MP sensor with OIS plus a 12MP ultra-wide camera. These two cameras work with processing on the Tensor G2 CPU to deliver sharp and vibrant images in a wide range of lighting conditions. If you've never used Google's night mode, you're missing out. The front camera also got a solid upgrade over the last generation Pixel with a 10.8MP resolution and a wide field of view.
Like all Pixels, this phone is first in line for the latest Android updates and ships with Android 13 already installed. Google has promised three platform updates for this phone along with five years of security updates. This is on par with the best software updates on any smartphone be it from Apple or Samsung. With the Pixel 7, you can rest assured that you'll be able to upgrade to the latest version of the OS for years to come.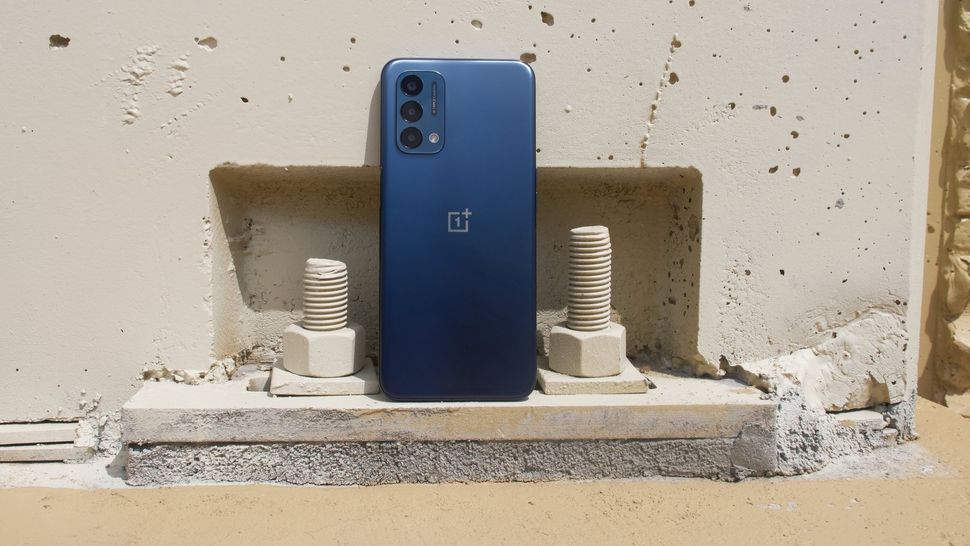 Best unlocked phone battery life
Reasons to buy
+
Large 1080p display
+
Up to three-day battery life
+
Motorola's excellent software
+
3.5mm headphone jack
+
Compatible with all U.S. carriers
Reasons to avoid
-
Doesn't have NFC for Google Pay
-
Only promised one software update
-
Cameras aren't the best
Make no mistake, the OnePlus Nord N200 is a budget-oriented phone, but not everyone needs to go all out on the latest tech to get a reasonably quick phone with solid network support. When we tested the Nord N200 5G, we found that this phone keeps things in perspective with a Snapdragon 480, 4GB of RAM, and 5G support including T-Mobile's mid-band 5G. Pairing this rather pedestrian CPU with a massive 5,000mAh battery means you can easily make it to the end of the day on a single charge.
This phone runs Android 11 Oxygen OS 11 on top. This software sticks pretty close to Google's design so it shouldn't be too much work to learn how to use this phone if you're coming from another Android brand. While it hasn't been completed just yet, OnePlus has committed to updating this phone to Android 12 at some point in the future.
The cameras are nothing to write home about. The main 13MP shooter turns in solid results in good lighting but things get muddy in darker areas. The front camera is solid, so if your most important photos are selfies, you're in luck.
Best unlocked value flagship
Reasons to buy
+
Gorgeous flat 120Hz display
+
Fantastic all-day battery life
+
Launched with Android 12 and four OS updates
+
Great S21-like camera performance
+
Several exciting color options
Reasons to avoid
-
Haptics quality isn't great
The Galaxy S21 FE continues Samsung's trend of offering a more affordable version of its yearly flagships with sensible cuts to achieve a lower price. One such example is a plastic back but as our Galaxy S21 FE review found, the finish still feels nice and you'll never notice it when you're using a case. Besides that, you get a beautiful 6.4-inch AMOLED display at 120Hz that runs right out to the edge of the phone. It also has up to 240Hz touch input in game mode to make the phone feel even more fluid and reactive.
The S21 FE has a Snapdragon 888 with 6GB or 8GB of RAM under the hood. This CPU is still plenty powerful for any modern apps including games and also brings good connectivity with Wi-Fi 6, Bluetooth 5.0, and 5G. You get a 12MP wide, 12MP ultra-wide, and 8MP telephoto cameras on the back so you can get the shot no matter the conditions. If you prefer Samsung's HDR and colors, it's all here and stands toe to toe with the full S21 phones.
Software is another strength of the phone with Android 12 out of the box and Samsung's promise of four OS updates means you'll get the latest versions of Android for years to come. While some will prefer the design of the Pixel 6's home screen, Samsung's OneUI looks good and works well. It's also familiar to many Android users accustomed to Samsung's software.
Best unlocked phone underdog
Reasons to buy
+
6.5-inch AMOLED display at 120Hz
+
Four solid rear cameras
+
Gorgeous design
+
Expandable storage
+
Ample performance
Reasons to avoid
-
Exynos 1280 CPU can stumble in demanding games
-
No Wi-Fi 6
The Galaxy A series has been working to earn Samsung a place in the low- to mid-range Android market, and the A53 may be its greatest hit yet. As we found in our Galaxy A53 review, this phone absolutely nails the basics with a large 6.5-inch AMOLED display running at 120Hz, a large 5,000mAh battery, and support for 5G. Samsung has also promised four OS updates for this phone starting with Android 12 out of the box.
The cameras are good with the main 64MP sensor delivering rich and clear shots. Even low-light photos are solid and a strong update over the previous A52. There's also a 12MP ultra-wide camera, a 5MP portrait camera, and a 5MP macro camera. The best shots will come from the main sensor, but Samsung gives you plenty of options to get the best shot possible.
It's not all perfect with the Exynos 1280 CPU struggling with more demanding tasks such as gaming and no Wi-Fi 6 compatibility. It's also worth noting that while the phone supports fast 25-watt charging, there's no charger in the box so you'll be stuck with your old one or you'll need to buy a 25-watt charger. Even so, when we compared the Galaxy A53 to the S21 FE, it's impossible to ignore the value you get with the cheaper phone.
Best value unlocked phone
Reasons to buy
+
Incredible price for the performance
+
Snapdragon 695 CPU keeps up with most apps
+
Sub-6 5G support
+
33-watt fast charging
+
Charger in the box
Reasons to avoid
-
Only one software update planned
-
Display could be brighter
The OnePlus Nord N20 is a welcome return to form for OnePlus. As its phones began to adopt the price tags of the high-end and the compromises of the low-end, OnePlus has been a bit harder to recommend in the last couple of years. But as we found in our testing of the Nord N20, OnePlus has made all of the right cuts to build one of the best value phones you can get. Initially only available at T-Mobile, this phone is now available unlocked at retailers.
The Snapdragon 695 under the hood isn't as strong a flagship phone, but it has plenty of grunt to deal with most apps with ease including some gaming. Compared to other phones in this price range, the Nord N20 is one of the most powerful. This is good because the 6.43-inch AMOLED panel looks great even if it's only 60Hz and doesn't get quite as bright as we'd like.
The 64MP camera on the back is another strong point and will produce some of the best photos are this price point and will even give more expensive phones a run for their money. You get 5G support and while Wi-Fi 6 isn't here, that's not a surprise for the price. Perhaps most impressive of all is that OnePlus has included a 33-watt charger in the box, a 3.5mm headphone jack, and microSD expansion.
Don't get stuck with 36 months of payments with a carrier
There you have it — the best unlocked Android phones you can buy in 2022. There's a wide range of great unlocked Android phones available, depending on your needs. In fact, the vast majority of the best Android phones can be purchased unlocked.
When it comes to picking just one, our testing confirms that the Google Pixel 7 Pro ticks every box. Its price is lower than many of its premium flagship rivals, and its performance is up there with the fastest Android phones you can buy. Besides that, you'll be on the latest release of Android with prompt updates directly from Google. Its cameras are some of the best you can get on any smartphone.
While the lack of mmWave 5G support on the Google Store unlocked version is a bit of a disappointment, the fact of the matter is that most of us will rarely, if ever, use mmWave on our 5G phones for years to come. The majority of fast 5G will come with mid-band 5G, including the upcoming C-band, which both Pixel 7 models support. If you really care about mmWave, you'll need a carrier version or an upgrade to the Pixel 6 Pro.
Why should you buy an unlocked phone?
Carriers have all but eliminated contracts but in their places, they've come up with something that can be even worse if you're not sure what you're signing up for. AT&T, Verizon, and even UScellular have moved to 36-month payment plans for their phones with T-Mobile offering some 24-month and some 36-month plans. These carriers will pull in customers with the promise of free phones, but these customers end up stuck with the carrier or need to pay off the full amount.
This is even worse if you've signed up for a buy one, get one free program as the free phone is made so with monthly payments for 36 months. That means if you want to switch carriers, you could be on the hook for hundreds or even thousands of dollars to get your phones unlocked. Buying these phones on a payment plan can make them seem cheaper than they are. The truth of the matter is that most people don't need a $1,500 phone with so many solid budget options available.
If you buy your phone unlocked, you can bring it with you to a new carrier with a simple SIM swap or eSIM download. That means you can take advantage of new customer promotions with some of the best prepaid carriers for example. That also means if you sign up on a carrier that isn't giving you the coverage you need, you can switch when your month is up instead of waiting for 36 months of payment credits.
Another thing to consider is that you don't have to give up payment plans entirely to buy unlocked. Phones are expensive and not everyone can reasonably cut a multi-hundred dollar check when they need a new phone. If you buy from Samsung's web store, for example, you can choose between a one-time payment, four bi-weekly payments, a 24-month payment plan, or a 36-month payment plan. And with this option, you can take your phone to any carrier you want without paying it off.
Android Central Newsletter
Get instant access to breaking news, the hottest reviews, great deals and helpful tips
When Samuel is not writing about networking or 5G at Android Central, he spends most of his time researching computer components and obsessing over what CPU goes into the ultimate Windows 98 computer. It's the Pentium 3.
Android Central Newsletter
Get instant access to breaking news, the hottest reviews, great deals and helpful tips
Thank you for signing up to Android Central. You will receive a verification email shortly.
There was a problem. Please refresh the page and try again.