Best MVNOs that use T-Mobile's network 2023
Get great coverage for less.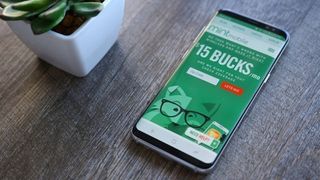 (Image credit: Android Central)
The best MVNOs that use T-Mobile are able to provide outstanding coverage on one of the largest and fastest 5G networks — but at a much lower cost. With most of its coverage area updated to 5G and quicker Ultra Capacity 5G moving in to improve speed and capacity even further, this is one of the best networks for a prepaid carrier.
Besides that, T-Mobile's network is compatible with most unlocked phones, so you can bring any of the best Android phones you can buy. Following its acquisition by T-Mobile earlier this month, Mint Mobile remains a standout value with a simple approach to savings that makes sense to consumers with family options to keep multi-month plans accessible.
What is the best T-Mobile MVNO for you?
Why you can trust Android Central Our expert reviewers spend hours testing and comparing products and services so you can choose the best for you. Find out more about how we test.
Best T-Mobile MVNO overall
Reasons to buy
+
Save with longer terms
+
Upgrade mid-cycle
+
Hotspot on all plans
+
Mint Family improves family savings
Reasons to avoid
-
Only 5GB of hotspot data on the unlimited plan
-
No truly unlimited option
After years of using T-Mobile's network to provide great coverage, Mint Mobile was officially bought by the carrier in March 2023. So far, it doesn't seem like this is going to affect Mint users, but only time will tell. In the meantime, if you're willing to buy a year of phone service, you can get 15GB of data for $25 per month with only one line. You also get hotspot data on every plan. An unlimited plan with 35GB of high-speed data per month is also available if you need more data. This plan comes with 5GB of high-speed data as well, and it's the best choice for heavy data users.
However, Mint's best rates come from its smaller plans, with the 4GB plan coming in as low as $15 per month. The 10GB plan is only a bit more, starting at $20 per month. You can save quite a bit with Mint if you're a lighter user.
Still, Mint's best rates mean you'll need to pay for a year of service upfront, which can be daunting, especially if you plan to bring multiple lines. For multi-line customers, Mint Family gives customers the 12-month rate, but payments are only made every three months. This makes bringing your family to Mint easier, even if you can't afford to pay for a year of service for multiple lines up front.
To learn more, check out our Mint Mobile review.
Metro by T-Mobile
Unlimited multi-line discounts
Reasons to buy
+
Full T-Mobile network with roaming partners
+
Great phone support
+
Tons of plans to choose from
+
Multi-line savings
+
Compatible with the Affordable Connectivity Program
Reasons to avoid
-
Not much hotspot data
-
Video streams are only SD
-
The 5GB plan isn't a great deal
Metro has three main unlimited plans, with the cheapest plan including only the basics. You get unlimited data on the T-Mobile network, as well as a 12-month trial of ViX, a Spanish-language video streaming service. The next plan up is an unlimited plan with 5GB of hotspot data and 100GB of Google One cloud storage. Coming in at $50 per month for the first line, this is ideal for heavier users who don't want to worry about how much data they use.
Finally, there's a $60 unlimited plan that comes with 20GB of hotspot data, 100GB of Google One storage, and international texting to over 210 countries worldwide.
All of the unlimited plans have multi-line savings for up to five lines. There is also a smaller 5GB plan for $30 per month if you only need a small amount of data. There is no multi-line discount with this plan.
Google Fi
Best for international
Reasons to buy
+
Multiple networks with certain phones
+
Free roaming in 200+ countries
+
Flexible or unlimited
+
Hotspot on every plan
+
5G is included for free
Reasons to avoid
-
Expensive for high data usage
Google Fi isn't trying to have the lowest prices around, but it is keeping things as simple as possible. If you have a Google Pixel, Galaxy S23 series, or one of a few other Android phones, you can access not only the T-Mobile network but intelligent switching to secure Wi-Fi connections whenever they're available and stronger. This unique approach keeps its customers connected in most of the county without issue. If you don't have one of these phones, you'll just use the T-Mobile network. 5G access is included with both Designed for Fi and Compatible with Fi phones. You also get to travel to 200+ countries without worrying about data prices.
Google Fi's main plan is a flexible plan starting at $20 per month for one line with data but increases by $10 per 1GB until 6GB. After that, the cost freezes at $80 per month with a feature called Bill Protection. If your group is blowing through a lot of data, this plan gets expensive fast. There are also two unlimited plans to choose from, with Simply Unlimited and Unlimited Plus coming in at $50 and $65 per month, respectively. Both of these plans come with unlimited talk, text, and data. Keep in mind that high-speed data is limited to 35GB on the cheaper plan and 50GB on the pricier plan. The more-expensive plan gets 100GB of Google cloud storage as well mobile hotspot and a data-only SIM. This plan also comes with international data included.
To learn more, check out our Google Fi review.
A low barrier to entry
Reasons to buy
+
Great prices on small plans
+
Plenty of data on custom plans
+
Use your data in a mobile hotspot
+
Calls to Canada, Mexico, China, and Romania included
+
Cheap unlimited plan
Reasons to avoid
-
No discounts on family plans
-
Small phone selection
Tello is designed in a way that lets you buy as little or as much data as you need. If you are a light user, it will be hard to beat Tello's 1GB plan with unlimited talk and text for just $10 per month. There are no contracts or fees to worry about either, so there won't be any billing surprises. An unlimited option is available for $29 per month with 25GB of high-speed data. You can add up to four lines to an account if you want to bring your family, but there are no additional discounts.
Tello is a great option if you have family or friends in Canada, Mexico, China, or Romania, thanks to included support for calls to those countries. Calling to other countries is supported, though you'll need to pay by the minute. Texts are typically one cent each.
You can bring your own phone as long as it's unlocked and works with the T-Mobile network. You can check your IMEI to be sure. Tello sells a few phones on its site, including refurbished flip phones and cheap smartphones. If you want something higher-end, you'll need to bring it.
To learn more, check out our Tello review.
Get a custom plan or unlimited everything
Reasons to buy
+
Wide range of plans
+
International roaming
+
Works with two networks
+
Pay for what you need
+
5G is included for free
Reasons to avoid
-
Slow speed cap on the base unlimited plan
-
No multi-line discount
US Mobile has a wide range of plans with something that will work for just about anyone, starting with just unlimited talk and text. From there, you can add up to 15GB of data depending on how much you think you'll need. You can also build a custom plan starting at just 75 minutes if you want even more customization.
Most interesting are US Mobile's two unlimited plan options. Starting with the cheaper Unlimited Basic plan, you get up to 30GB of premium data with access to Verizon C-band 5G or T-Mobile's entire 5G network. This plan starts cheap at $35 per month, but if you bring four lines, it comes down to just $20 per line.
A more fully-features Unlimited Premium plan is a bit more expensive, starting at $45 per month for one line ($30 per line with four lines), but it comes with 100GB of premium data on a Verizon SIM. You also get 50GB of hotspot data, international data via eSIM, and multi-line subscription perks. With three or more lines on this plan, customers can choose an included subscription service such as Netflix, Spotify, or Playstation Plus.
To learn more, check out our US Mobile review.
Get T-Mobile for less with these MVNOs
There are a lot of great MVNOs on the T-Mobile network that offer a range of plans from just a few minutes to unlimited, including some of the best MVNOs overall. While more and more people are using a large amount of data on their smartphones, the availability of Wi-Fi has continued to grow, allowing many people to get by on a much cheaper plan. If you find you can get by on this small amount of data, there is a plan on most carriers with a few gigabytes for a great price.
Now officially a subsidiary of T-Mobile, Mint Mobile offers plenty of data for most users with pricing that immediately makes sense. Mint Mobile's unlimited plan isn't the biggest, but for most people, its 35GB of high-speed data should be more than enough.
Get the Android Central Newsletter
Instant access to breaking news, the hottest reviews, great deals and helpful tips.
When Samuel is not writing about networking or 5G at Android Central, he spends most of his time researching computer components and obsessing over what CPU goes into the ultimate Windows 98 computer. It's the Pentium 3.