Best T-Mobile Cell Phone Plans 2023
If you want to use the nation's largest 5G network, you have a few plan options to choose from.
Quick Menu
1. Best overall
2. Best for families
3. Best value
4. Best prepaid pick
5. Best on a budget
T-Mobile is home to the nation's largest and fastest 5G network, and with each of its plans coming with full 5G connectivity, you have plenty of options.
Whether you're looking for a cheap plan with enough data to get by or a massive unlimited plan for constant HD streaming, T-Mobile has a good fit.
T-Mobile's Magenta MAX plan is the best of the network, with unlimited premium data and HD video streaming and a massive 40GB of mobile hotspot data so you can stream to your heart's content.
Best overall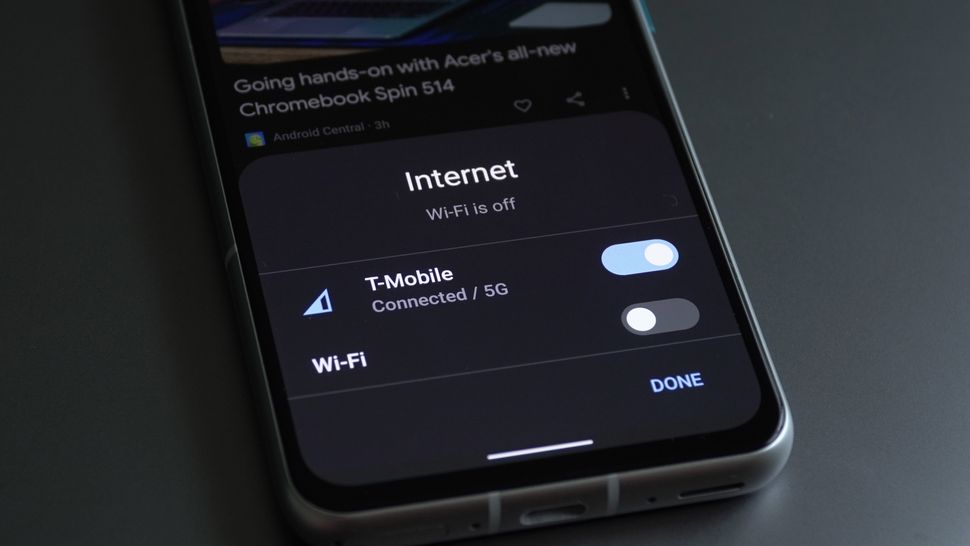 1. Magenta MAX
Best overall
Reasons to buy
+
Unlimited premium data (with no speed caps)
+
40GB high-speed mobile hotspot data
+
Taxes and fees included
+
Up to 4K UHD streaming
+
Travel benefits
Reasons to avoid
-
Expensive for a single line
T-Mobile didn't name Magenta MAX its "best plan ever" for no good reason. This newest addition to the T-Mobile lineup was created with the savvy 5G smartphone user in mind. Though it costs $85 per month for a single line, taxes and fees are already included, and the price drops significantly when you add a few lines thanks to T-Mobile's "third line on us." Still, this is T-Mobile's most expensive plan and will make the most sense to heavy users.
Magenta MAX comes with unlimited premium data so you'll get as much speed as a tower can manage regardless of how much data you use. Of course, you'll also get standard T-Mobile features like unlimited talk and text, scam call blocking, T-Mobile Tuesdays discounts, and great benefits for frequent travelers, such as international texting to 210+ countries, unlimited talk, text, and data in Mexico and Canada—including 5GB of 4G LTE data and once that's been consumed unlimited 2G—and unlimited texting and WiFi with Gogo in-flight. Magenta MAX even offers unlimited 2G data when traveling abroad with speeds up to 256kbps and no roaming charges.
Magenta MAX comes with Netflix bundled in with a single SD screen for one line and HD for two screens with two or more lines. This is made even nicer by Magenta MAX's lack of streaming quality restrictions. Though the average person probably doesn't need quite so much data and cool features, T-Mobile's Magenta MAX is an excellent choice for anyone who doesn't want even the slightest constraint when it comes to using their smartphone.
Best for families
2. Magenta
Best for families
Reasons to buy
+
100GB premium data
+
Taxes and fees included
+
5GB high-speed mobile hotspot data
+
Travel benefits
Reasons to avoid
-
SD streaming
-
Netflix Basic not available for a single line
T-Mobile's Magenta plan is one of the best cheap phone plans you can get, making it an excellent option for a family plan. You'll get most of the same features as you would with the Magenta MAX plan with some intelligent cuts that many won't even notice. Magenta starts at $70 per month for a single line with savings for multiple lines. It's also nice that taxes and fees are included, so there are no surprises on your bill.
With the Magenta plan, you'll get a whopping 100GB of premium data, which is much more than enough for your average smartphone user, and 5GB of high-speed mobile hotspot data (later unlimited at 3G speeds). And it wouldn't be a family plan if it didn't come with Netflix on Us. This plan comes with Netflix Basic, so one screen SD, as long as you have more than two lines. Unlike the Magenta MAX plan, video streaming quality is limited to SD (480p), so if HD is a must, you'll have to upgrade plans or buy an HD day pass.
Best value
3. Essentials
Best value
Reasons to buy
+
50GB premium data
+
Affordable single line
+
International texting and Mexico & Canada usage
+
Unlimited mobile hotspot data
Reasons to avoid
-
Slower mobile hotspot speeds (3G)
-
SD streaming
-
Doesn't include Netflix on Us
-
Taxes and fees aren't included
-
Doesn't include international data
T-Mobile's Essentials plan is one of the most affordable, especially when it comes to a single line. For $60 per month, you'll get all the core necessities you need out of a phone plan. Remember that this price doesn't include taxes and fees, so your final price may be more than expected.
For most people, the Essentials plan's 50GB of premium data will be more than what's essential. If you only use your mobile hotspot data every so often, then unlimited data at 3G speeds will suffice for basic browsing, email, and social media. But if you're someone that's frequently working from your laptop with no (or spotty) WiFi, then faster mobile hotspot data could be useful.
This plan doesn't have as many international benefits as Magenta, either. You'll still be able to text internationally and with unlimited usage in Mexico and Canada at up to 128kbps speeds. Unfortunately, this plan doesn't let you use your data anywhere else abroad, and it doesn't have fun perks like Gogo in-flight texting and WiFi. T-Mobile's Essentials does what it says it will: give you the essentials.
Best prepaid pick
4. Mint Mobile
Best prepaid pick
Reasons to buy
+
Savings when you buy in bulk
+
Regular deals
+
Great T-Mobile coverage
+
Great phone compatibility
+
Free calls to Mexico and Canada
Reasons to avoid
-
Only 10GB of hotspot data with unlimited plan
-
You must buy a minimum of three months
Long considered one of the best MVNO carriers around, Mint Mobile is now wholly owned by T-Mobile. While we aren't sure how this acquisition will affect the carrier in the future, at this time, you can still get outstanding T-Mobile service for as little as $15 per month.
The carrier lets you purchase your wireless service in 3, 6, and 12-month increments of time, with additional savings the more you buy. There are four monthly data plans available — 5GB, 15GB, 20GB, and Unlimited (with speeds that decrease after 40GB) — and all plans come with unlimited talk and text, free calling to Mexico and Canada, no contracts or hidden fees, and of course, nationwide 5G coverage provided by T-Mobile. Mint even offers a 7-day free trial so you can try out the carrier alongside your existing wireless service with no hassle whatsoever.
Best on a budget
5. Connect by T-Mobile
Best on a budget
Reasons to buy
+
Cheap monthly price
+
Data increases by 500MB annually
+
T-Mobile's large network
Reasons to avoid
-
Capped data
-
Taxes and fees aren't included
-
No traditional carrier benefits
-
No international service
Starting at $10 per month, T-Mobile Connect is one of the cheapest prepaid plans you can get with T-Mobile. You can pick between 3GB, 6GB, or 12GB of data, but either way, you'll get unlimited talk, text, and mobile hotspot data at full speeds until you reach your data amount. The cheapest plan has 1GB of data, 1000 minutes, and 1000 texts. Once you've reached your monthly data allotment, you can buy an add-on data pass. It's a great plan for someone who doesn't need too much data and wants a simple plan without frills at a fantastic price.
One neat feature about T-Mobile Connect is that you'll get an annual data upgrade of 500MB for five years after you've started the plan (at no extra cost). However, taxes and fees aren't included, so you can expect your monthly bill to be slightly higher than the plan price, depending on which data allotment you pick. But if you don't use lots of data in the first place and want something basic, you won't find a better price with T-Mobile.
Which T-Mobile plan is best?
Why you can trust Android Central Our expert reviewers spend hours testing and comparing products and services so you can choose the best for you. Find out more about how we test.
Before signing up with T-Mobile, you should always check the network's coverage map and make sure you'll get great service in your area. If you're set on joining the un-carrier, then Magenta MAX is one of the best T-Mobile plans out there. Though this plan isn't for everyone, it'll certainly impress those who are constantly connected and devour data. Do you really need unlimited premium data? Probably not, but it's nice to know that your speeds will never slow down and that you also have a very generous amount of 40GB mobile hotspot data.
If you find that you don't use too much data regularly, then T-Mobile's Essentials plan will give you the best value and everything that you need. It's a great option for a single line or for families (as is the Magenta plan), and you'll still have premium data, access to 5G, and unlimited mobile hotspot data. But if you're on a budget and need something simple, Mint Mobile is the new kid on the block with flexible and affordable plans on T-Mobile's incredible network. But no matter which T-Mobile plan you pick, you're guaranteed to stay connected with the nation's leader in 5G coverage and speed.
Be an expert in 5 minutes
Get the latest news from Android Central, your trusted companion in the world of Android
When Samuel is not writing about networking or 5G at Android Central, he spends most of his time researching computer components and obsessing over what CPU goes into the ultimate Windows 98 computer. It's the Pentium 3.