Samsung Galaxy Ring: Rumors, features, and everything we'd like to see
Samsung may enter the ring with its own Oura Ring competitor.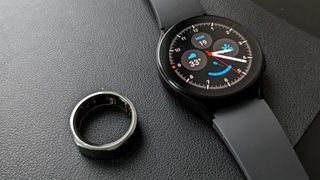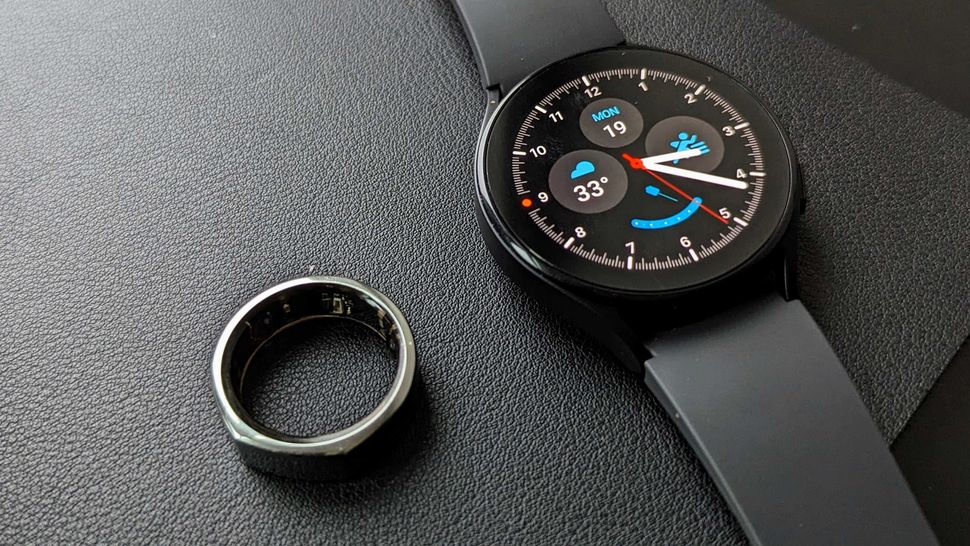 (Image credit: Derrek Lee / Android Central)
Smartwatches and fitness trackers are some of the most used consumer wearables, thanks to devices like the Apple Watch and Fitbit bands. But now, an even smaller type of wearable is making its way in the form of a ring, capable of measuring many of the same health and fitness metrics as a smartwatch. These devices haven't exactly blown up in popularity (yet), but following the popularity of the Oura Ring, it looks like Samsung may be gearing up to step into the ring (see what I did there?) with its own device, which may be called the Galaxy Ring.
What this means is that with the popularity of Galaxy smartphones, we could potentially see more people adopting the form factor since it would be attached to a popular brand. Not only that, but we could see some interesting features on the ring that would better tie to your phone. So far, nothing is official, but tidbits of information have popped up over the course of the past year, so here's a collection of what we've seen so far and what we hope to see from the Galaxy Ring.
Samsung Galaxy Ring: Price and availability
If Samsung really does plan to launch a Galaxy Ring, it could happen sooner rather than later. Rumors point to Samsung launching the wearable alongside the upcoming Galaxy S24 series. That launch event will likely occur in early 2024, either in January or February, meaning we may be just a few months away from the Galaxy Ring.
It was rumored over the summer that Samsung may have already entered mass production of the device, so an early 2024 launch could pan out. An icon for the alleged Galaxy Ring has also appeared in Samsung's Wearable app, suggesting an imminent release.
As for pricing, it's unclear what Samsung may charge for the device, but if we're looking at its current wearables and the price of the most popular smart rings, then this small device likely won't be cheap. A device like this could start at around $299, which would be a bit pricier than the cheapest Galaxy Watch 6.
Samsung Galaxy Ring: Design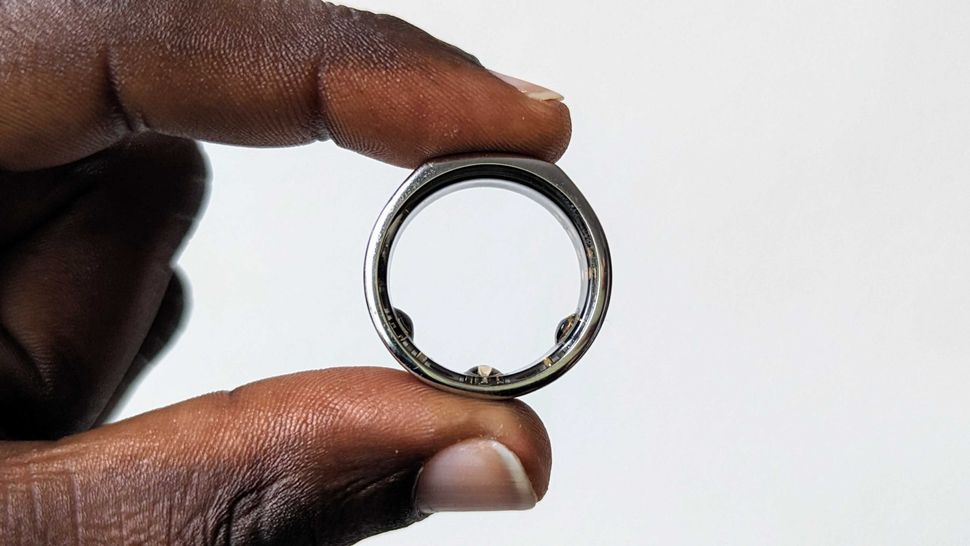 When you think of a smart ring, the first to come to your mind is probably the Oura Ring. It's a fantastic device that shoves a ton of health-tracking features into a relatively small form factor. Aside from the internal structure where the sensors are located, it looks just like a regular ring would without being particularly bulky.
This is what we expect to see in a potential Galaxy Ring. We have yet to see any final designs for the device, but Samsung will want to produce a device that's as streamlined as possible, especially in a sea of growing smart ring devices from smaller, unknown companies.
Like Oura, Samsung may also offer the device in different finishes and colors, similar to its other wearable offerings. The ring could be offered in the same colors as the Galaxy S24 so consumers can match their devices, but it's unclear if Samsung will go this route or if the ring will be completely circular.
Samsung Galaxy Ring: Features and specs
Since smart rings are capable of fitting a surprising amount of sensors into a small form, we expect the Galaxy Ring will be capable of capturing the same health tracking data as Samsung's other wearables. According to a patent for the device, the Galaxy Ring will come with a PPG heart rate sensor and ECG sensor, although we also expect sleep monitoring, SpO2, and more.
In fact, one report states that the Galaxy Ring could have "higher accuracy" than some of the best Android smartwatches from Samsung, which may appeal to health-conscious users.
According to early patents, the Galaxy Ring may also be capable of controlling other devices, such as a smartphone, tablet, or laptop, but it's unclear how Samsung plans to achieve this if it comes to fruition.
There has been no word on battery life, but the device is expected to have a multi-day battery since it likely won't rely on a display to show information and instead ping your paired smartphone for any health-related data or notifications.
To do this, Samsung will likely pair the device with the Galaxy Wearable app and Samsung Health, both of which are used for its other wearable devices like the Galaxy Watch 5. With the Galaxy Wearable app, you'll likely use this to change settings and manage other functions like notifications, while Samsung Health will gather the health data.
Samsung Galaxy Ring: Wishlist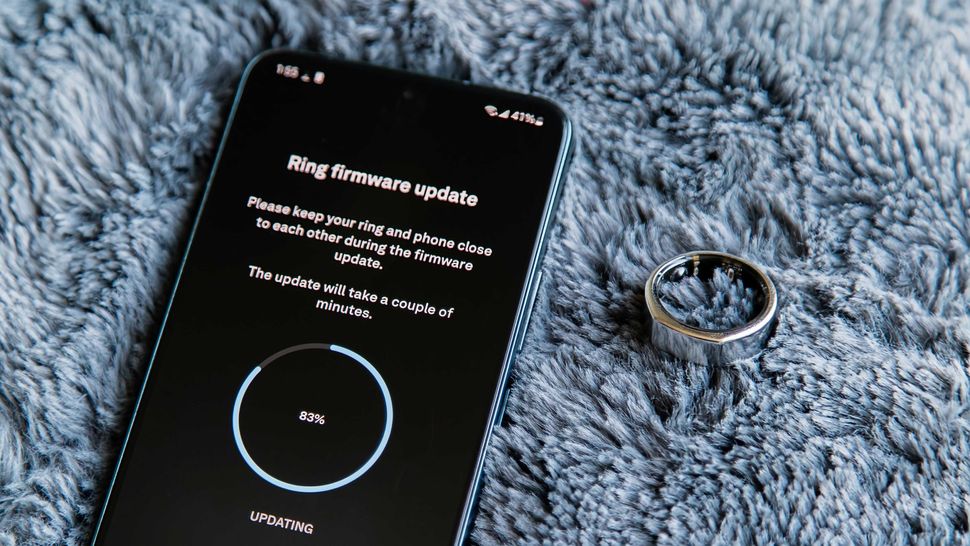 This would be Samsung's first smart ring, and while it's a relatively niche segment of the wearable market compared to the best fitness trackers, we would love to see Samsung enter it with a bang. Therefore, there are some features and expectations we have if Samsung is to make a splash in the smart ring market, but it requires taking a look at what Oura has accomplished and following up while also exceeding the capabilities of the Oura Ring.
Here's what we'd like to see:
Vibration alerts
While owning a smart ring is a nice, discreet way to track health and fitness, the lack of a display means you have to rely on your phone for notifications. However, when notifications come into the phone from messages, calls, and otherwise, it would be nice for the ring to be able to gently nudge you when this happens.
The vibration doesn't have to be strong, but just enough that you feel it. Of course, this could affect battery life, so it should be up to the user to adjust this feature or turn it off if they don't want it.
Gestures
Patents suggest Samsung plans to let users control other devices with the ring. It would be cool to have some kind of gesture system similar to what the S Pen can do with devices like the Galaxy S23 Ultra. That could include moving the ring in a certain way while you wear it, tapping the ring, or even swiping on it with some sort of touch panel.
This would be the perfect way to add utility to the ring, and Samsung could easily market the feature as a magical way to control your devices.
Long battery life
Wearable battery life is very important, and the Oura Ring has shown us what is possible on such a small device, offering roughly a week's worth of use on a single charge. That's pretty impressive, and Samsung should match this on the Galaxy Ring.
Moreover, Samsung should provide some sort of fast charging so that users aren't waiting around for hours for the device to top up.
Location tracking
One of the biggest downsides of the Oura Ring is that there's no way to locate it if you lose track of it. Without GPS, UWB, or the like, you're pretty much SOL if you misplace it, which is quite unfortunate because this device is not cheap.
Samsung has the SmartThings Find network and should really take advantage of this with the Galaxy Ring. The company should figure out a way to bring location tracking to the ring, which can now only help track workouts but also allow you to find the ring if it's misplaced.
Automatic activity detection
This one is kind of a given, but the ring should not just track your workouts, but it should do it automatically. I continue to gush over how impressive the Oura Ring is when it comes to this, as it once detected that I was dancing while at a house party. Samsung's smartwatches have not been quite as robust when it comes to automatic activity detection/tracking, but hopefully the company can step things up if with the ring.
Accessories
Working out with a hard, rigid ring can be... awkward, particularly when it comes to lifting weights. One thing that could help is a sort of soft case that can be placed over it temporarily to protect the ring from scuffs and scratches, while hopefully making it more comfortable to wear during a workout. Samsung already has great accessories for its products, so it would be a shame to leave out the Galaxy Ring.
Sign up for Black Friday email alerts!
Get the hottest deals available in your inbox plus news, reviews, opinion, analysis and more from the Android Central team.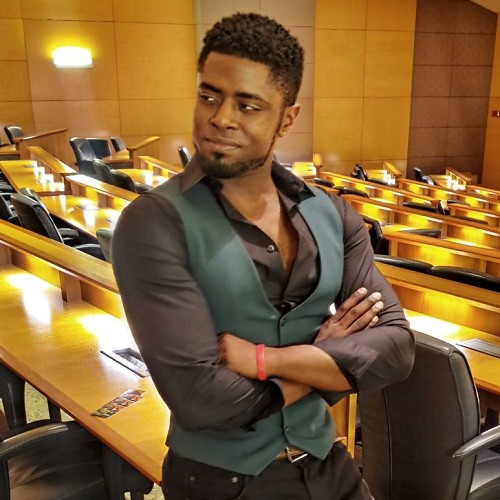 Derrek is a long-time Nokia and LG fanboy who loves astronomy, videography, and sci-fi movies. When he's not working, he's most likely working out or smoldering at the camera.