Best free VPN services 2021: The top free VPN options worth trying out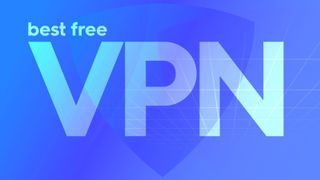 (Image credit: Android Central)
Using one of the best free VPN services could end up bringing a lot of advantages to your daily workflow. Not everyone who uses a Virtual Private Network needs everything that a paid service offers, and often the free ones are enough to get by. We've compared the advantages between free VPNs vs. paid VPNs. If you're looking for the best VPN to use, we have you covered.
As of right now, we have ProtonVPN as the best free VPN option in 2021, followed closely by Hotspot Shield Free. With ProtonVPN, you get unlimited bandwidth on a single device when using the free plan, and Hotspot Shield also offers a generous data allotment and rich feature set.
Free VPNs aren't for everyone
Why you can trust Android Central Our expert reviewers spend hours testing and comparing products and services so you can choose the best for you. Find out more about how we test.
A note about free VPN options
There are a bunch of great free VPN options (which we've highlighted lower on this page), but it's worth noting that these aren't the best picks for everyone. With free VPNs you will make some sacrifices in the overall user experience, but if you want to avoid that we've also highlighted the best paid options below as well.
A free VPN is appealing because it means that you have to pay nothing to use the service, and who doesn't love something for free, right? Well, when you aren't paying the service provider for its services, that means that the company is usually seeking that money from somewhere else because it needs it to stay in business. Often that means taking your data (even the limited amount it may have) and running off to a third-party with it, which defeats the whole purpose of using a VPN to stay anonymous.
Beyond this, free services also usually limit the number of devices you can connect, have really low data allowances each month, offer fewer server choices, among other limitations. It's often a good way to test out whether or not a VPN is right for you, but it may not be a great long-term option for everyone.
Further down we have a full list of our favorite free VPN picks, but it may be worth considering one of our favorite paid options instead as well. These will allow you the full VPN experience without any compromise, and these top picks aren't overly expensive either.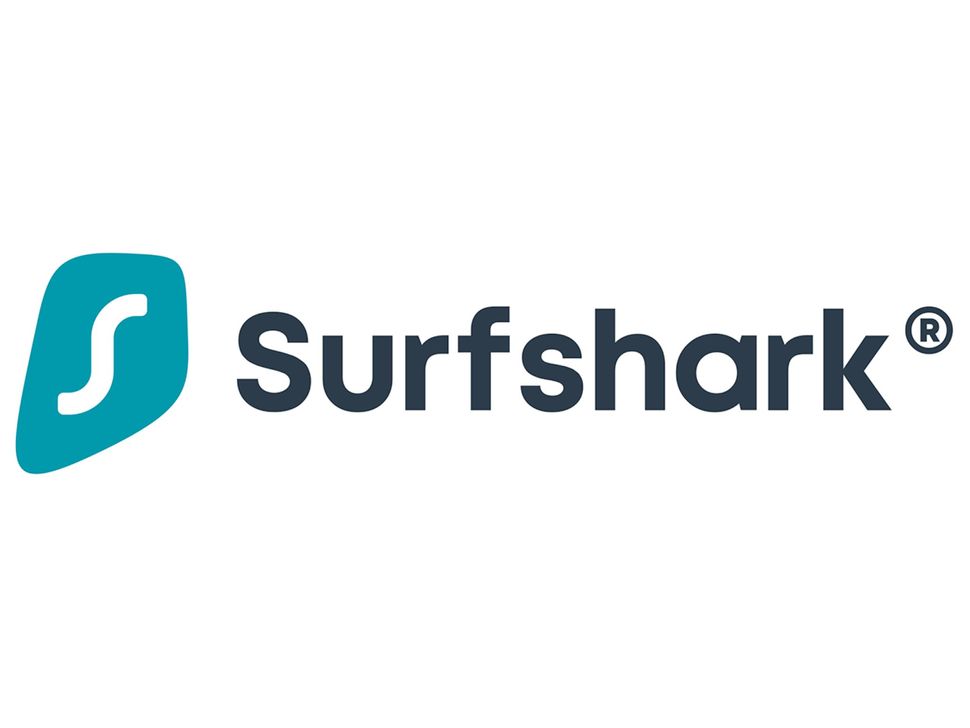 1. Surfshark VPN: Best affordable paid VPN option ★★★★½
With plans starting out at about 8 cents per day, it's really hard to skip over Surfshark because it's a paid service. It offers a ton of great features that you'd expect from a VPN provider and is super simple to use.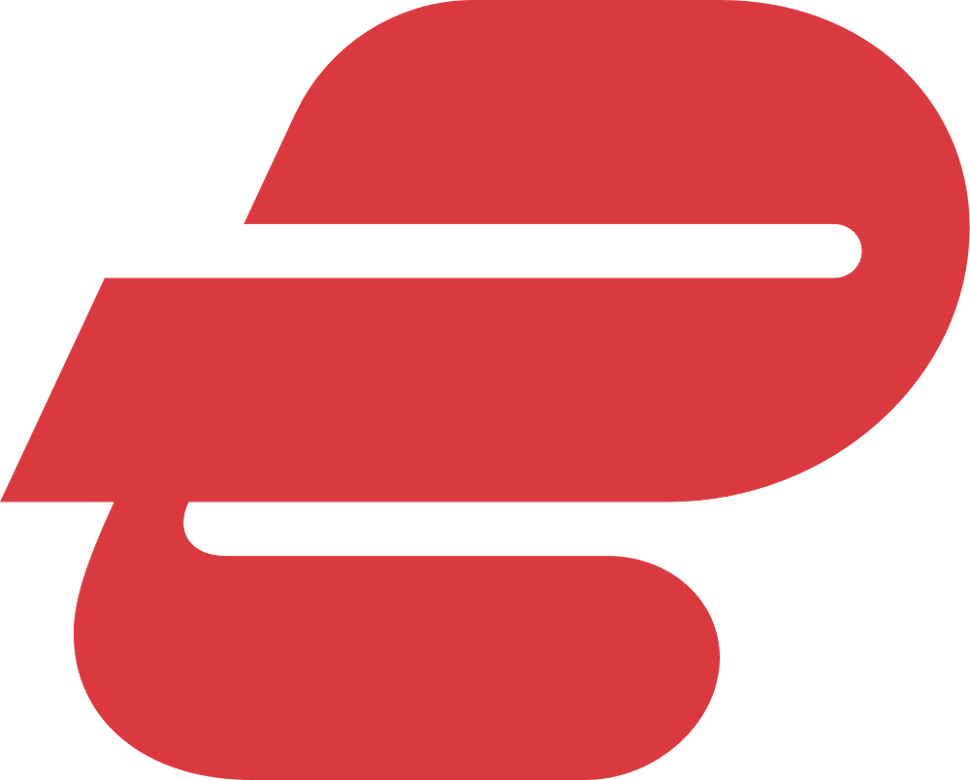 2. ExpressVPN: Best overall VPN for most people ★★★★★
This is our top pick for anyone looking to get started with a VPN. It offers a great mix of speed, reliability, outstanding customer service, and affordability. There is a 30-day money-back guarantee, so give it a shot today.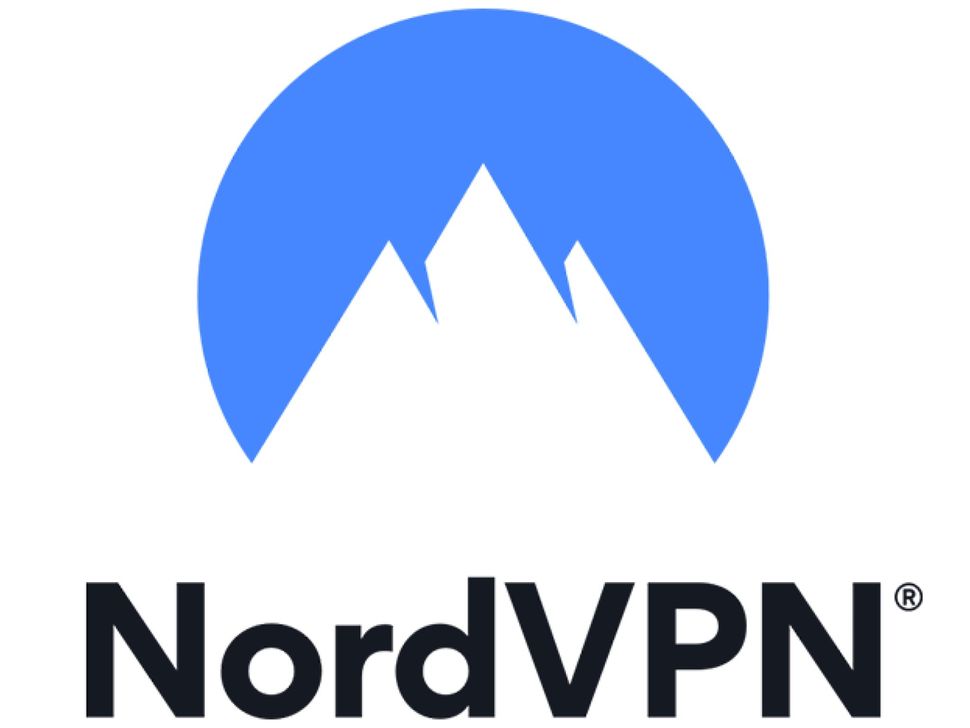 3. NordVPN: Top VPN with most server options ★★★★☆
NordVPN offers an insane amount of server locations that you can pick from and is one of the best services for unblocking streaming services. It's definitely the most well-known brand in the VPN space right now.
A VPN can add an extra layer of security to your phone, tablet, PC, and even gaming console. They've become increasingly popular over the past few years, and for good reason.
The best way to protect your data while you are out and about (and even when at home) is by using a VPN. With this, your data is routed through an extra server that makes it impossible for someone to spy on or intercept. There are lots of service options ranging in price from free to a couple of bucks per month. There are lots of great options, with our top pick being Hotspot Shield followed closely by ProtonVPN. There are a few differences between each service, so let's break the best free VPN services down now.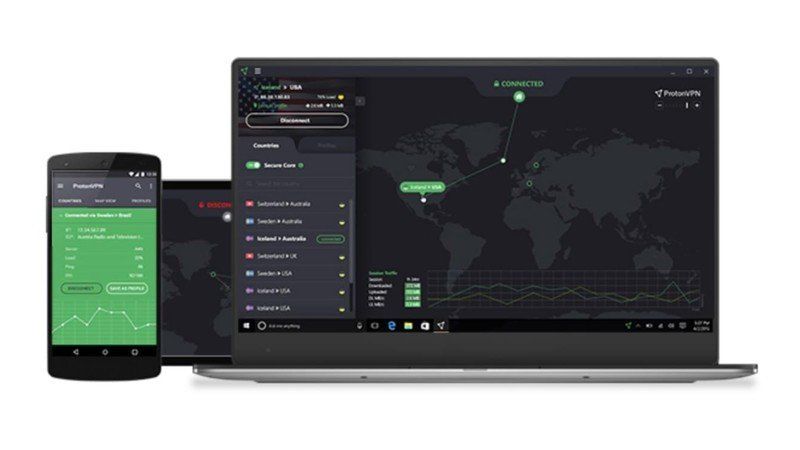 1. ProtonVPN
The best free VPN for security-focused people
Data limit: Unlimited | Works on: Windows, Mac, Android, iOS | Servers available: 3 | 24/7 live chat support: No
Pros:
Based in Switzerland
No data limit
No ads
Only need an email address to get started
Cons:
Free customers are deprioritized during busy times
ProtonVPN comes from the same folks that are behind ProtonMail which offers secure encrypted email. The company is based out of Switzerland and puts a security focus on everything it does. Where it stands out in the free VPN space is that there is actually no data limit each month, so you can use as much data while connected to the VPN as you desire, and no ads, though there are a few other trade-offs that come along with it.
You can only use the free VPN service with a single device, and Proton limits the free plan to be able to select from only three server locations. Those servers are located in the Netherlands, the U.S., and Japan — bear those locations in mind when thinking about what you want to use your VPN for.
ProtonVPN does work as a Netflix VPN but only for streaming Netflix Original content. Since there's no free server in the UK, it's a no-go as a BBC iPlayer VPN.
While there is no data limit for usage each month, Proton does deprioritize the speeds during peak times. This means that during evening hours and potentially over weekends, you could see things moving a little slower than you normally may during the day, though everything will still work.
ProtonVPN does have a strict no-logging policy, and you need nothing more than just an email address to get started with it. There are no ads on the website or any of the clients. Unfortunately, there is no P2P support but it does have some more advanced features like DNS leak protection, alternative routing, and, split tunneling.
If you find that the speeds during peak times are just a little too slow for you, it may be worth considering an upgrade but, for most, the free package will do just fine.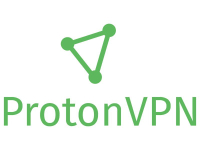 (opens in new tab)
From the creators of the secure and encrypted ProtonMail comes ProtonVPN. There are no data limits here, but free users are deprioritized in favor of paid ones during peak usage times.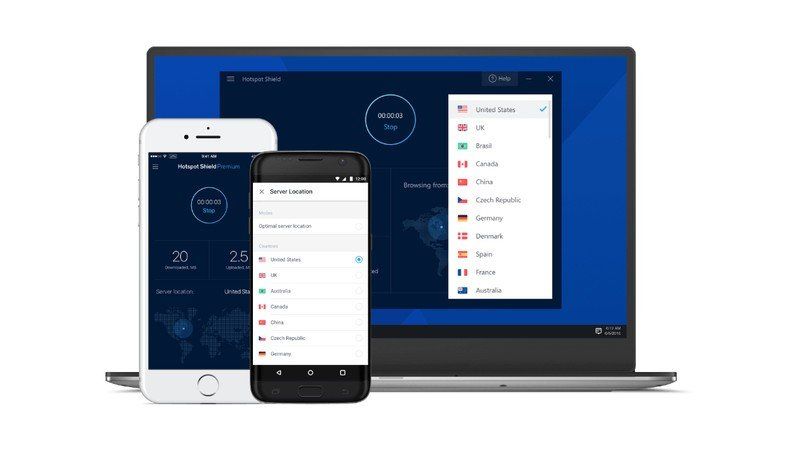 2. Hotspot Shield VPN
Best free VPN provider overall
Data limit: 500MB per day | Works on: Windows, Mac, Android, iOS | Servers available: 1 | 24/7 live chat support: No
Pros:
Generous data allotment
App is very easy to use
Cons:
No Netflix streaming
Just 1 server
Hotspot Shield is one of a few VPN companies that is offering both a free and paid version of its service, and it's one of our top picks for the best free VPN. When a company offers both a free and paid tier, you usually expect the worst since it is incentivized to get you to jump up to a paid plan but Hotspot Shield offers free customers up to 500MB of data usage per day, the ability to connect five devices simultaneously, a one-click connection, and more.
With the daily limits, you max out at about 15GB total for the month which is one of the more generous allotments from a free VPN. If you do step up to the Elite version, that restriction is eliminated. On the free plan, you are also limited to just a few locations that the company selects for you, and there are ads. This isn't a huge problem in most situations, though.
Something that might be a dealbreaker for many VPN users is that Netflix streaming is not possible using the free version of Hotspot Shield so look elsewhere if that's your main goal here. We also encountered issues performing Google searches with numerous Captcha puzzles to solve and frequent 403 errors.
One of the big selling points about Hotspot Shield is just how easy it is to use. Whether this is your first time using a VPN or you've used one for years, you'll be able to get set up in just a few minutes. The company offers a simple one-click connection, and the apps on both mobile and desktop are easy to navigate.
If you want to get started with an easy-to-use free VPN, we highly recommend Hotspot Shield so give it a shot today.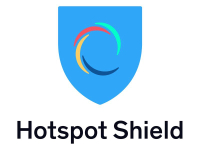 (opens in new tab)
This is one of our top recommendations for those looking for a free VPN with easy-to-use apps and a generous data allowance.
3. Windscribe VPN
Best free VPN for earning extra bandwidth
Data limit: 10GB per month | Works on: Windows, Mac, Android, iOS | Servers available: 11 | 24/7 live chat support: No
Pros:
Generous 10GB data allotment
Can earn more data from completing simple tasks
Session data is erased 3 minutes after disconnecting
Has built-in ad blocker and firewall
Cons:
App is not as simple as some others
Windscribe is a relative newcomer in the VPN space and the company has received a lot of attention lately. The base free plan offers 2GB of data per month, or 10GB of data with a verified email address, though we have seen promotions offering as much as 20GB periodically. There are other ways to score more data as well like referring a friend or tweeting about the service. If you refer someone who ends up signing up for a paid plan, Windscribe will even upgrade yours to an unlimited plan as well, which is a great bonus.
Just because it's free doesn't mean there are a lot of sacrifices when it comes to privacy and features. Windscribe doesn't store connection logs, IP stamps, nor a record of the sites you visited. For the time you're connected to a server, it does retain your username, but once you end the session, that data is erased within just three minutes. Did we mention there's also a built-in ad blocker and firewall?
On top of that, Windscribe offers over 10 server locations and supports Netflix and BBC iPlayer streaming, though speeds weren't great in our testing.
If it sounds like it meets your free VPN needs, go ahead and give Windscribe a try now!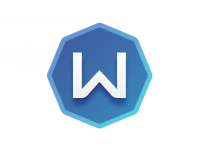 (opens in new tab)
You can add to the healthy 10GB data allotment by tweeting your love for the Windscribe service and inviting friends. It's a great way to bring even more data to your free pool.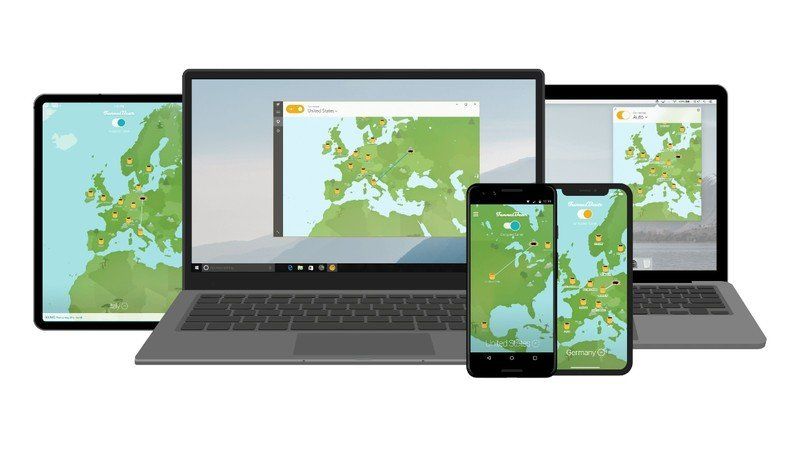 4. TunnelBear VPN
Best easy-to-use free VPN
Data limit: 500MB per month | Works on: Windows, Mac, Android, iOS | Servers available: 20+ | 24/7 live chat support: Yes
Pros:
Updates to privacy policy require even less data to get started
Apps are user friendly
Cons:
Only 500MB of data per month for free
TunnelBear offers both a free and paid tier, though its free offering is much more restrictive than some of its competitors. Where you get 500MB per day on a service like Hotspot Shield, with TunnelBear you are limited to just 500MB for the whole month, which is quite a small amount of data even for light users. Given how big web pages are getting, and auto-playing ads, etc. it's very easy to burn through that in just a single day and, while Disney+ works with TunnelBear, you won't be able to stream very much on the free plan.
That being said, if you are someone who just wants to have a good VPN option on standby for occasional travel or public Wi-Fi surfing, TunnelBear's free plan might just fit the bill.
The company was acquired by McAfee in 2018 and there have been positive changes since then. Recently, some tweaks were made to its privacy policy so that even less data is collected from users (good news for a VPN). You no longer need to supply a name when signing up, and TunnelBear is ditching its record of how many connections you've made while using the service.
If you like the service and just need more data allowance, you can upgrade your account to a paid option. As well as giving you more data, it will also increase the number of countries available to connect to. Right now, you can sign up for TunnelBear's paid offerings for just $3.33 per month using our link, which is a massive 67% savings.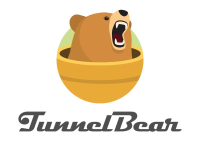 (opens in new tab)
The data limit is low, but if you are just looking to test the waters or use it infrequently, TunnelBear is a great choice to consider.
5. Hide.me
Best free VPN with tons of features
Data limit: 10GB per month | Works on: Windows, Mac, Android, iOS | Servers available: 5 | 24/7 live chat support: Yes
Pros:
No logs of any sorts
Even the free version is ad-free
Cons:
Free plan can only access 5 server locations
Hide.me currently offers 10GB of data per month on its free plan which is five times what the company was recently offering. Limitations such as only being able to connect one device at a time and just five server locations available make it a little less useful depending on what your needs from a VPN are.
The company promises it does not keep logs of its users nor does it show ads which can be ways free VPN providers make their money from free users. Hide.me is a great way to get started with a VPN to see if it's the right fit for you, but may not be the best option for those who want to be able to connect to specific servers around the world or use a ton of data per month. You don't need to hand over payment information to try it out, though.
Hide.me also just added a Multihop double VPN option as well as VPN Bolt for Windows that gets around ISP throttling. Those features are for paid users only, though.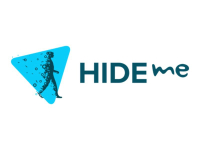 (opens in new tab)
You don't get a ton of data, but you aren't tracked and there are no logs to be found here. This is a solid choice for those in need of smartphone protection for when browsing while out and about.
Depending on how much data you use on a daily or monthly basis, a free VPN may not be the way to go for you. Some premium VPN options are available for only a few bucks per month, so maybe you should consider giving up that next cup of coffee from Starbucks and securing your online life instead. For paid options, we highly recommend ExpressVPN (opens in new tab). It offers fantastic customer support, an easy-to-use interface, unlimited data, and fast speeds. You also get a 30-day money-back guarantee, so there's no risk involved with trying it out for yourself now. It's a great combination of everything and using our exclusive discount you can save on an annual plan and get an extra three months free.
You can also check out these fantastic VPN deals to help you save some cash on the premium services and we also rounded up the best cheap VPN services. If you don't want to pay, don't worry. The above VPN picks are totally free.
What should you consider before using a free VPN?
The biggest thing you'll want to remember is that everything has a cost associated with it. Sure, we are talking about free VPN options here, but nothing in life is actually free, right? What you aren't paying for with real money you may be paying for with your personal data or usage habits.
You don't have to look far to see some VPN provider maliciously using customer data or storing things that the company says it doesn't, and at the same time there are a lot of companies that are doing great things and working hard to protect customers. Since you can't actually see what every company is doing with the data for yourself, you need to have trust in the protection that it offers and feel safe using it.
We've put together a list of a few things to consider when researching a new VPN. We've considered all of these when crafting the list above, and continue to think about them as we look at new options. Here are some things to think of when looking at options not included in our best free VPN list.
What information is required to sign up? Some VPN providers want you to create an account that includes personal information like your name, email, and a password, while others will let you use the service without any information. As you'd imagine, the less information required, the better. It helps you stay anonymous to the service, and that's important.
What is the business model? You'd be surprised at how much money it costs to maintain servers around the world, employ developers and customer support staff, and other general expenses. The money has to come from somewhere, and if you are using a free service, where is it coming from? Some of the companies offer very limited free plans in an attempt to convert the people to their paid offerings, while other companies will include ads in the apps or sell off user data to turn a profit. You don't want your data sold, so be sure to check into this before just signing up for a service.
What sacrifice do you make by using the free plan? As mentioned above, on most of the plans there are large sacrifices when you opt to go with the free option. Some have insanely low data allotments available each month to free users while others will deprioritize the speeds for non-paying customers during peak times. For some, these sacrifices are well worth it, and for others, it's a deal-breaker.
Does the service log any data? Many VPNs say that they have a no-logging policy, but you'll want to read the terms to really understand what that means. It's important to ensure that the End User License Agreement (EULA) says that everything from each of your sessions is erased after it is disconnected. You don't want any remnants of it hanging around, because that's almost as bad as not being protected in the first place.
Beyond these key points, you'll also want to look into how many servers are available, and where they are located. If you're main focus is to be able to spoof your location to unlock geo-restricted content, it's critical to know where the servers are.
When should you upgrade to a paid VPN?
The timing of when to ditch your free VPN and start paying for a service is different for each person. You'll want to take a look at your usage habits and whether you are happy with your overall experience or you feel features are lacking. If you are feeling like you could use more from the VPN that you are connecting to, then you'll want to strongly consider the upgrade.
Alternatively, if you are only using it while traveling or only connect for a few minutes here and there, then you could probably live with a free VPN forever. There's no right or wrong way to do it, it's really just a matter of what works best for you.
There's no line in the sand that you cross to know that you need to upgrade. This is something you'll want to consider when you become frustrated with the limitations of your current free plan, or when you see the benefit of a feature from the paid plan. Oftentimes, the paid plans can be had for just a few dollars a month, so it may be worth just trying it out for a few months to see if it offers a better experience for you or not.
What can you use a free VPN for?
When using one of the best free VPN options, you can actually do many of the same things that you can do with the paid VPN counterparts. Feature-wise most of the offerings are quite similar, the differences come more in the little nuances between them all. You can still spoof your location, protect the data being transmitted from your device, and much more.
You make sacrifices like the number of devices you can connect at the same time, sometimes the speed that the connection offers, and often the number of servers that you can pick from. Overall, the free VPN can be used for pretty much everything you'd expect to see a paid VPN provide just with some limits.
We test and review VPN services in the context of legal recreational uses. For example:
1. Accessing a service from another country (subject to the terms and conditions of that service).
2. Protecting your online security and strengthening your online privacy when abroad.
We do not support or condone the illegal or malicious use of VPN services. Consuming pirated content that is paid-for is neither endorsed nor approved by Future Publishing.