Google Assistant explained: Tricks, devices, and latest updates
You can use Assistant for a lot more than just answering questions.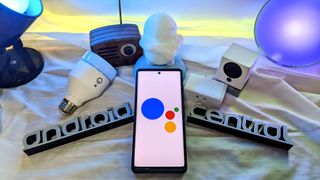 (Image credit: Chris Wedel/Android Central)
Google Assistant has become a household name found in practically every Android device, so it's easy to forget that it first arrived as a helpful bot in the defunct messaging app Allo, helping users make restaurant reservations, search the web, and do more within your conversations.
Since then, the Assistant has gained heaps of new features and expanded to smartphones, speakers, smart displays, and more. Now an integral part of your Android and Google Home experience, Google Assistant is here to stay. But it's not always clear what you can do with Google Assistant beyond basic questions.
Whether you're totally unfamiliar with Google Assistant and how it compares to other smart assistants, or want to know the latest updates and improvements to it to better use your smart home tech, here's everything you need to know about the Google Assistant.
Google Assistant: How to set up Assistant
When it comes to the newest and best Android phones, access to Google Assistant is built into your phones. The only difference between them is the ease of access. Pixels and most other stock Android phones and tablets give you the option to enable Google Assistant and Voice Match during the initial set-up process.
Only a few brands like Samsung will try to push you towards their own assistants (aka Bixby) before letting you change the default assistant in Settings after set-up. You can also add Google Assistant to an iPhone; you just can't replace Siri as the default assistant.
You can also set up Google Assistant Voice Match in your Android settings, ensuring your device will only respond to your voice. This feature is especially important if you plan on making purchases via Assistant because you can now use Voice Match for payment authentication.
For basic Assistant access on your phones, that's about it! You can download the Google Assistant app to get more specific control with Routines, which we'll discuss below. Otherwise, you can either set your phone to always listen for that "Hey Google" catchphrase or set it to only trigger manually.
The other most common way to use Google Assistant is by using a smart speaker like Nest Audio. Using Google Assistant is required for these speakers, so you'll naturally access it as part of the initial setup.
For other Google Assistant-compatible devices, you'll need to add them to the Google Home app. Tap "+," set up device, and Works with Google. You'll see a list of manufacturers, then compatible devices. Anything on the list can be controlled via Google Assistant once you've added it to your smart home.
Google Assistant: How to use it
This is simple on the surface: just say "Hey Google", then ask it to give you the information you need or do something on a connected device. In practice, you'll want to make sure you use the proper phrasing, or else you'll waste time finding the right words to make Google Assistant understand.
Google has a comprehensive list of voice queries that you can use for virtually any task so we recommend starting there.
Your next step is to learn how to set up and manage Google Assistant routines. That linked guide gives you a detailed description of how to trigger complex smart home routines simply by saying a simple phrase, or how to schedule automatic routines for a certain time of day.
Then, once you've figured out the process, check out the best Google Assistant routines that we've come up with for our own daily lives. One of our favorite tools is workday routines, meant to give you automated nudges throughout the day that'll help you maintain a work-life balance while stuck working at home.
Best Google Assistant speakers, displays, and headphones
While your phone is great for using the Assistant while on the go, the best way to interact with it while at your home is with smart speakers and smart displays.
Smart speakers are more popular and generally more affordable, though also more limited. With any one of the best Google Assistant speakers, you can plop it in the middle of the living room, ready to answer any questions you have or start playing music without having to pick up your phone.
Start your Google Assistant speaker search by checking our Nest Audio review. The new Nest Audio has great audio quality, three far-field microphones to easily pick up your voice commands, and a fast processor for quick answers to your questions.
On the other hand, if you care just as much about audio quality, you'll need to step outside of Google's store and look at Bose's speakers instead. The Sonos One is our best smart speaker overall, working with both Google Assistant and Alexa and providing some of the best-sounding audio you'll find in its weight class.
Going a step further, smart displays such as the Google Nest Hub give you more than verbal answers: you can use the Assistant to follow step-by-step recipes, watch YouTube videos, make video calls, and much, much more.
Undoubtedly the best Google Assistant smart display is the Nest Hub Max. It has a 10" HD display that makes any content you pull up look great, enables Face Match to give each household member-specific results to their questions, and gives you more powerful speakers.
Speakers and displays are great for asking questions at home, but you may also want to take advantage of Assistant on the go. For that, you'll want to invest in one of these Google Assistant-compatible headphones.
Best Google Home accessories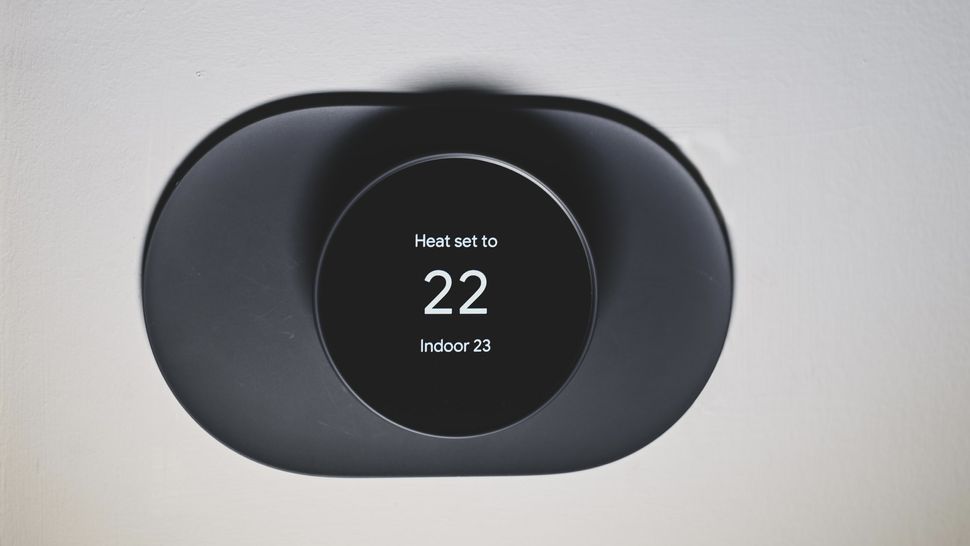 Google Assistant is only as powerful as the devices connected to it. You can settle for asking about the weather or playing your Spotify playlists, but Google Assistant really shines when you can do things like turn off the lights, turn up the thermostat, or turning on your coffee maker with just your voice.
Check out our best Google Home compatible devices for a long list of some of the smart home tech that'll make your home almost fully voice-controlled.
Many people like to use Google Assistant and home automations to create a DIY home security system. Start with one of the best Google Home smart locks, which can be armed with just your voice, then unlocked with your phone or a thumbprint.
You can also invest in the best lights that support Google Assistant. Not only can you turn these smart lights on and off by voice command, but you can automate them to turn on or off at certain times of day thanks to the Scheduled Actions tool, or trigger on if a security camera or video thermostat picks up motion.
Most of the best smart thermostats from Nest, Ecobee, and others also are Google Assistant-compatible, meaning you can tell Google to change the temperature manually or set Routines that turn up the heat or air around the time you're due to get home.
You can even find some home appliances like sprinklers, robotic vacuums, dishwashers, and garage door openers that you can control via Google Assistant. Or, if you can't find or afford a fancy smart appliance, you can always invest in one of the best Google Assistant smart plugs. You can activate the plug or switch itself using a Routine so that the normal appliance gets smartened up.
Privacy and data storage
Something that tech companies don't typically make clear to consumers is, what does it mean that your smart speaker is "always listening"? If it's listening for your "Hey Google," what else is it hearing, and what is being recorded and passed along to Google?
Your Google Assistant microphone may always be "listening" to the words around it, but only fully triggers and processes information if you grab its attention with "Hey Google" or "OK Google." It doesn't "listen" closely to everything you say and shouldn't send anything sensitive to Google's servers.
The issue is that your smart speaker will sometimes misinterpret something as an activation phrase and then start recording your private conversations. Worse, we learned in 2019 that Google employees regularly eavesdropped on your Google Assistant conversations in order to transcribe them and improve Assistant's voice recognition software. Belgian broadcaster VRT NWS reviewed 1000 recordings and found that 153 were recorded accidentally and often contained sensitive information.
Google updated its privacy policy a few months later to ensure that its devices no longer store recordings of your Google Assistant commands by default. Then, in early 2020, they added even more privacy tools, such as the ability to say "Hey Google, that wasn't for you" if you notice it turn on inappropriately, or to ask "Hey Google, are you saving my audio data?"
After pausing human review of recordings for a year, Google restarted the program in mid-2020, but only if you opted in. Today, Google recommends that you enable it to save your recordings "to make Google speech products more helpful to you and better for everyone"; the idea is that with your recordings, the AI can get better at understanding your voice and what you want. But this isn't necessary for Google Assistant to work.
If you do decide to let Assistant store your recordings and data but end up changing your mind, you can go to "Your data in the Assistant" and delete the information. But some of the latest phones like the Pixel 7 Pro use recordings for better on-device processing of your questions, so you may decide to keep them.
The latest Google Assistant news
Google Assistant receives constant updates, so it's impossible to succinctly summarize everything new about the platform. So we'll highlight the most important recent news that you'll want to know about, that'll hopefully help you get better use out of it.
Right now, the biggest news around Assistant concerns Wear OS watches. The latest Wear OS 3 software uses a faster and improved version of Assistant, available on the Pixel Watch and Galaxy Watch 5 and 4.
But for other Wear OS watches like the Fossil Gen 6, they've actually temporarily lost Assistant due to the update from Wear OS 2 to 3, until Google gets it working on Qualcomm chips. And other watch brands that used to use Google Assistant like the Fitbit Sense and Versa 3 no longer support it.
This is relevant because a report from The Information claims that Google will "invest less in developing its Google Assistant voice-assisted search for cars and for devices not made by Google, including TVs, headphones, smart-home speakers, smart glasses and smartwatches that use Google's Wear OS software."
Apparently, Assistant (like Alexa) doesn't make Google much money and costs a lot to innovate, so Google may decide to invest less time and resources into it — which could mean it won't get as many new features in the near future.
For now, Google Assistant is getting better at "personalized speech recognition," remembering which words you use often in order to better recognize them. It's also improving at contextually understanding your smart home requests, such as interpreting that "turn off the lamp" will refer to your connected bedroom lamp.
Assistant Voice Typing has gotten much better on Google's latest Pixel 7 phones thanks to the Tensor G2 chip, using its enhanced AI to better transcribe your words.
This year, Google will end "Conversational Actions," and replace them with App Actions. Instead of relying on back-and-forth dialogue, Google Assistant will instead better sync with third-party apps directly for tasks like booking a rideshare or restaurant reservation directly.
Plus, Google has begun to better consolidate Assistant features with its apps, integrating Assistant into Keeps and Contacts so it's easier to pull up your friends' and family members' information or make a timed Keeps task with a simple command.
The best Google Assistant speaker
With improved volume, dynamic range, and bass, the Nest Audio sounds better than any Google speaker before it and listens more attentively to commands than ever before. With its fast Google Assistant response time and Bluetooth support, the Audio should be your first choice.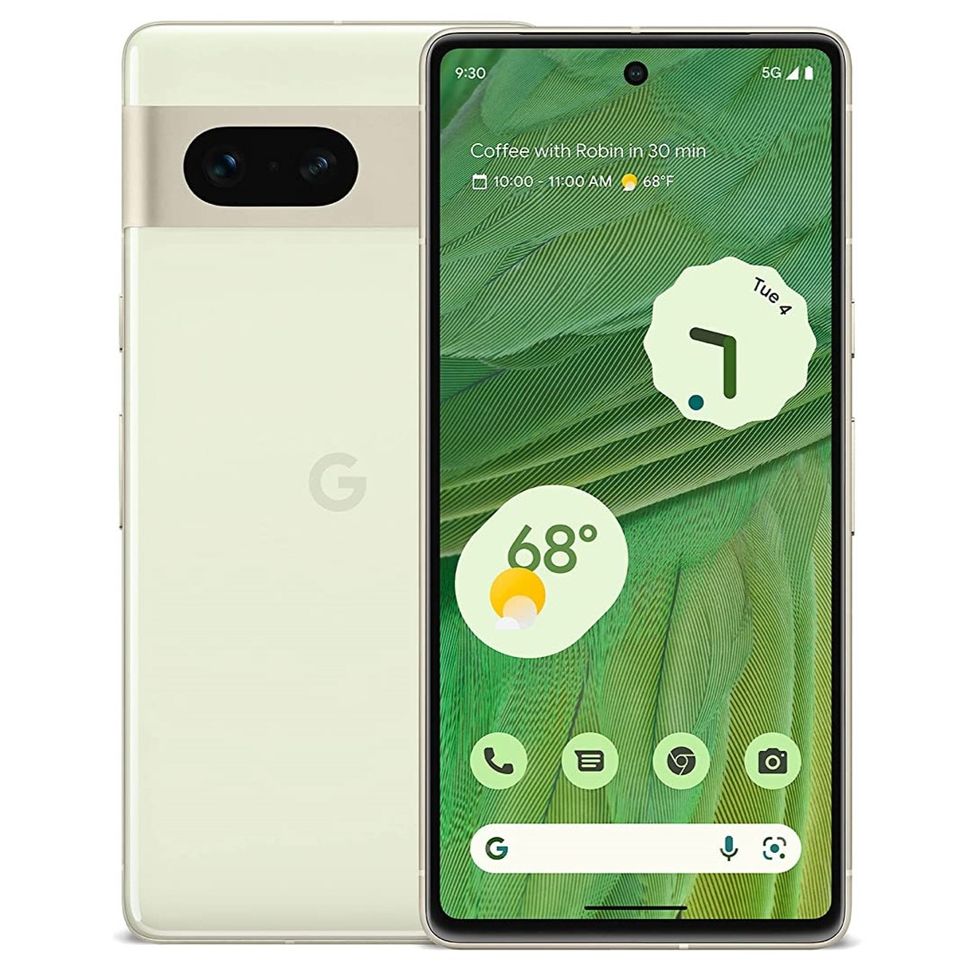 Your best portable Google Assistant
Thanks to a highly upgraded AI processor in the Tensor G2 chip, the Pixel 7 is a fantastic phone for rapid-fire Assistant responses, as well as for other AI-heavy tasks like photo processing. The Pixel 7 Pro is the better phone, but we're big fans of this affordable-yet-powerful device.
Get the Android Central Newsletter
Instant access to breaking news, the hottest reviews, great deals and helpful tips.
Joe Maring was a Senior Editor for Android Central between 2017 and 2021. You can reach him on Twitter at @JoeMaring1.