Despite concerns that Google would never release a successor to the original Pixel Watch, the company did just that, and it's incredible. There are subtle changes everywhere, some of which are good, while others are definitely frustrating. Even still, the Pixel Watch 2 truly feels like the best Android smartwatch, surpassing efforts from Samsung and others.
Pros
+

Performance seems snappier

+

Can be charged using Fitbit Sense 2/Versa 4 chargers

+

You don't need a Pixel phone to enjoy all of the features

+

Design is refined, and even better
Cons
-

Can't be charged with the original Pixel Watch charger

-

Still only one size (41mm)
Why you can trust Android Central Our expert reviewers spend hours testing and comparing products and services so you can choose the best for you. Find out more about how we test.
After reviewing the original Pixel Watch, I was immediately both excited and worried about the Pixel Watch 2. It's well documented that Google will "kill" projects on a whim, and with how popular Samsung's Galaxy Watch series is, I wouldn't have been surprised if last year's Pixel Watch was the first and only wearable from Google. That being said, the company followed through, aiming to improve upon the first iteration, and without burying the lede too much, Google did just that.
Google Pixel Watch 2: Price and availability
The Google Pixel Watch 2 is available to order from many of your favorite retailers, including Google's online storefront, Amazon, and others. There is only one size available, 41mm, but you have a choice of four different bands to choose from. As for the casing, you can choose between Polished Silver, Matte Black, or Champagne Gold.
Pricing for the Pixel Watch 2 starts at $349 for the Bluetooth/Wi-Fi version and goes up to $399 for the LTE variant.
Google Pixel Watch 2: Refinements galore
It's immediately apparent that Google was satisfied with the design of the original Pixel Watch, as the successor looks practically identical. Google even made the right decision to re-use the unique band mechanism from before, so that you don't need to go and buy a bunch of bands if you're upgrading.
Another subtle difference comes to the rotating crown, as the Watch 2 seems to be ever so slightly larger. This has its benefits and potential pitfalls, but Google accounted for that as it takes a bit more to get the crown to spin so that you don't actually scroll when reaching in your pockets or if you rub up against something.
I do have to admit that there's one thing about the Pixel Watch 2 that I barely use, and that's the button found atop the crown. Most of the time, I forget that it's even there, despite the fact that it's used to invoke Assistant. I'm not sure if it would be better served to move the button to a different location, but at least it doesn't get in the way.
Even still, wearing the Pixel Watch 2 has been a dream, as much of the time, it barely even feels like it's on my wrist. To me, this is a good sign because the only time I should know something is on my wrist is if it buzzes.
Google Pixel Watch 2: Performance
The best thing about any smartwatch is when you get to use it without anything getting in the way. Want to check your notifications or set a reminder? Just use your watch. Obviously, this hasn't always been the case, as Wear OS has always been a mixed bag of tricks.
It seems that Google has finally reached the point where there really aren't too many compromises, at least from the software side of things. Much of this can be attributed to the decision to use the Snapdragon W5 chip paired with the Cortex M33 co-processor.
The Watch 2 is noticeably snappier compared to its predecessor, rivaling the experience I had with the TicWatch Pro 5. Being able to open an app or check notifications without much of a delay has been quite nice, and it's clear that Google made the right decision to ditch Samsung's Exynos chip.
Swipe to scroll horizontally
| Category | Google Pixel Watch 2 |
| --- | --- |
| Operating system | Wear OS 4 |
| Display | 1.2-inch, AMOLED |
| Processor | Qualcomm Snapdragon W5 with Cortex M33 co-processor |
| RAM | 2GB |
| Storage | 32GB |
| Battery | 306mAh; 24 hours with AOD |
| Charging | USB-C proprietary cable; 30 minutes to 50%; 43 minutes to 80%; 75 minutes to 100% |
| Connectivity | Bluetooth 5.0 Wi-Fi, NFC, 4G LTE (optional), GPS |
| Sensors | Accelerometer, altimeter, ambient light, cEDA, compass, ECG, gyroscope, magnetometer, optical heart rate, skin temperature, SpO2 |
| Speaker | ✔️ |
| Sleep tracking | ✔️ |
| iOS support | ❌ |
| Water-resistance | 5ATM, IP68 |
| Case size | 41mm |
| Band size | 20mm |
Another nicety is being able to download apps from the Play Store, such as the new Gmail and Calendar apps. Admittedly, I have these apps installed but don't use them all that much because the display is just too small. Plus, as long as you are using a phone running Android 14, you can finally sync alarms between your Pixel Watch 2 and your phone.
Because it just feels as though this is how the market operates, I'm also happy that Google didn't hold back certain features if you have a non-Pixel phone. Honestly, it comes as a bit of a surprise, especially if Google wanted to find more ways to try and drive sales of the Pixel 8 or 8 Pro. Nevertheless, it's great having the same features accessible on my smartwatch, regardless of what phone I decide to use.
Google Pixel Watch 2: Better, but not wireless
I knew going into this review that I wasn't going to be all that happy with the claimed 24 hours of battery life. For the most part, I still feel the same way, mainly because I've been spoiled by the Apple Watch Ultra and TicWatch Pro 5.
But there are two key reasons why I've softened my stance when it comes to the Pixel Watch 2's battery life. The first of which is simply because I've become acclimated to needing to charge it once a day. Usually, I'll do so either an hour or so before bed or when I jump in the shower, which leads me to the second reason.
I'm not happy that Google gave us semi-wireless charging on the first Pixel Watch only to take it away with the second iteration. However, to put it simply, I'll begrudgingly admit that this was probably the right decision, especially since you can use the same charger from either the Fitbit Sense or Versa line of smartwatches.
This came in clutch, as we ran into a bit of a potential headache before I even was able to slap the Pixel Watch 2 on my wrist. My colleague, Nick Sutrich, covered the Made by Google event in person but needed to ship the Watch 2 to me. Before doing so, he wanted to try out the health and fitness tracking, which meant that he needed to charge the watch before (and after).
Lo and behold, right before the Pixel Watch 2 arrived on my doorstep, I got a message with a picture. In the picture was Nick holding the charging puck that Google included in the box. Naturally, we breathed a collective sigh of relief when I grabbed my Sense 2 charger, set the Pixel Watch 2 on it, and saw the charging animation come to life.
By and large, actual battery life has been what I expected it to be, even with the Always-on Display enabled out of the box. I'm able to easily make it through the day, but since I have an unhealthy obsession with tracking how many hours of sleep I get, the Watch 2 always gets juiced up before I go to bed.
As I mentioned before, that's not really much of a problem, given that the pogo pin charging method is faster than whatever Google shipped with last year's version. The company claims you'll be able to go from 0-50% in 30 minutes, and that's pretty much what I've found in my time with the Watch 2, as you can see below.
Plugged in at 9:14pm with 14%
10:30 - 76%
11:00 - 100%
All that being said, is the Pixel Watch 2 going to be the best smartwatch for battery life? Absolutely not. But between things like Bedtime Mode and the faster charging, you likely won't be disappointed in what the Watch 2 brings to the table. Worse come to worse, you can just turn off the AOD and squeeze a little bit of extra juice out.
This is genius if you're upgrading from a Fitbit smartwatch because you won't need to go directly through Google just to get an extra charging cable. However, it's still frustrating as I would've liked to see true Qi wireless charging, complete with the ability to juice up my Pixel Watch 2 from whatever phone I'm using at the time.
Google Pixel Watch 2: Fitbit is great, as long as you pay
As I mentioned earlier, I'm kind of addicted to seeing how much I sleep every night. Some of this is just because of wanting to keep an eye on potential health concerns. But, it's really just to get a better grip on why I wake up feeling like crap some days or to find out why I hit my "wall" earlier than normal.
Frankly, I've been happy with everything that the Pixel Watch 2 and the redesigned Fitbit app have to offer. I can swipe over to the Fitbit Sleep tile if I want to quickly glance at how much sleep I actually got. But, if I want more information, then I'll just reach for my phone and get a more in-depth overview of my information.
As I've reviewed various Fitbit devices over the past few years, I'm still not really that big of a fan of Google charging users for Fitbit Premium. The company includes six months of Premium with the Watch 2 and other Fitbits, which is plenty of time to decide whether the extra features are worth it to you.
My problem is that the Pixel Watch 2 is an expensive device, retailing for $349 or $399, and for that price, you should get at least a year of Premium. Look at it this way — Premium costs $9.99 per month or $79.99 per year, so you're essentially getting a $60 value included.
But that's just $20 less than the full-year subscription, and there's no "in-between" subscription available to you. Nor can you just pay another $20 and extend the initial trial to get the full year, so you're pretty much stuck paying another $60 or $80 if you want to keep taking full advantage of what the Pixel Watch 2 can offer when paired with Fitbit Premium.
Frankly, it's just disappointing as you don't need to pay extra to access certain health tracking metrics with either the Apple Watch or Samsung's Galaxy Watch. Sure, you do have to pay if you want to Apple Fitness Plus, but that's just for being able to use guided workouts and meditations. However, you don't need to pay more just to see all of the information available surrounding the health data that's already being collected.
While I want to sit here and say that there's hope for Google/Fitbit to change this in the future, I think we're long past that point. But it's still something that you should keep in mind when deciding whether to buy the Pixel Watch 2 or any of the best Fitbit wearables.
Google Pixel Watch 2: The competition
Currently, the only other smartwatch that can really compete with the Pixel Watch 2 is the Samsung Galaxy Watch 6. The reason for this thought is that those are the only smartwatches that are currently running Wear OS 4. We're expecting the original Pixel Watch to get the update at some point "later this year," but at the time of this writing, it has yet to arrive.
Another obvious competitor is the Fitbit Sense 2, considering how Google obviously implemented the health features from Fitbit for the Pixel Watch 2. Even still, we'd probably suggest the Pixel Watch 2, simply because it's running Wear OS, so you can download apps and have more customization. Plus, all of your data gets stored in the Fitbit app anyway, making for a familiar experience.
Google Pixel Watch 2: Should you buy it?
You should buy this if...
You want a more refined version of the original Pixel Watch.
You want the best Wear OS smartwatch that money can buy.
You're looking to move on from Fitbit but want a suitable wearable.
You shouldn't buy this if...
You're on a budget.
You want a smartwatch with a larger screen.
You don't want to deal with proprietary chargers.
You don't want to end up paying for features.
For years, I've been wanting there to be a smartwatch that I could accurately and comfortably call the "Apple Watch for Android." While I do have my gripes, mainly around the size of the screen, the Pixel Watch 2 gets about as close as you can to the Apple Watch. Sure, Samsung's smartwatches are less expensive and just as performant while also coming in various sizes. However, when you look at the complete package that Google's latest smartwatch offers, I just keep gravitating towards the Pixel Watch 2 over the Galaxy Watch 6.
There aren't limitations based on what phone you want to use, and Google has done wonders to make the Pixel Watch look both professional and casual, complete with introducing even more watch bands.
Whether you're jumping ship from Apple or looking to upgrade your current wearable, the Pixel Watch 2 should be at the top of the list. It's an excellent device to keep track of your health, but most importantly, it's the best companion to pair with your smartphone.
There's not much visually different between the Pixel Watch and Pixel Watch 2. But between longer battery life, newer software, and a slightly-refined design, Google got even more things right this time around.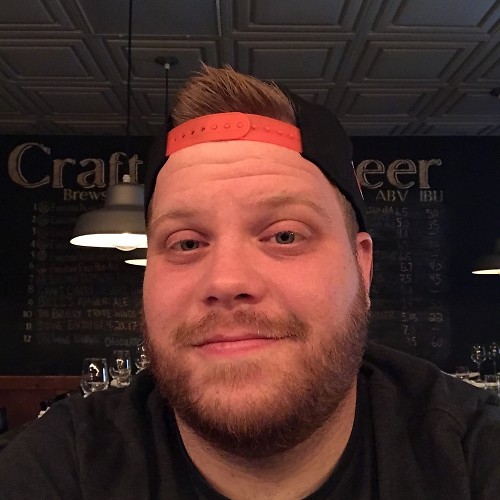 Senior Editor - Chromebooks, tablets, and wearables
Andrew Myrick is a Senior Editor at Android Central. He enjoys everything to do with technology, including tablets, smartphones, and everything in between. Perhaps his favorite past-time is collecting different headphones, even if they all end up in the same drawer.