The wait is finally over and the TicWatch Pro 5 doesn't disappoint. This is one beast of a smartwatch with multi-day battery life, smooth and snappy performance, all while providing an excellent Wear OS 3 experience. We're just a little worried about how the company will handle future major Wear OS updates.
Pros
+

Incredible performance

+

Essential Mode should be on all smartwatches

+

Multi-day battery life

+

Health tracking is better than expected

+

The rotating crown is an excellent addition
Cons
-

Might be too large for some

-

No Google Assistant onboard

-

Proprietary charging needs to die a fiery death

-

We're worried about future updates
Why you can trust Android Central Our expert reviewers spend hours testing and comparing products and services so you can choose the best for you. Find out more about how we test.
When you look at the current landscape of Wear OS 3 smartwatches, there aren't very many options out there. That's not really too much of an issue when you consider how popular the Galaxy Watch 4 and 5 have been. But "back in the day" of Wear OS 2, we definitely had a lot more options, and Mobvoi did a pretty good job at providing some stiff competition.
Add in the fact that the Snapdragon W5+ was announced midway through 2022, aiming to solve many of the performance woes of the previous platform, and we thought a new TicWatch would be a slam dunk. However, the end of 2022 rolled around, and while Mobvoi was confirmed as the first company to use this chip, there was no sight of a new wearable.
Thankfully, the wait is finally over as the TicWatch Pro 5 is here, acting as the successor to the popular Pro 3 Ultra.
TicWatch Pro 5: Price and availability
Mobvoi's TicWatch Pro 5 comes in right around the price we expected it to, as it retails for $349, which is $50 more expensive than the TicWatch Pro 3 Ultra. There's only one color available for the casing "Obsidian", however, Mobvoi is offering several different watch bands to choose from.
Thankfully, those who have been holding out for the latest TicWatch don't have to wait any longer. The TicWatch Pro 5 is available now either directly from Mobvoi or from Amazon.
TicWatch Pro 5: Design and display
If you're coming from the TicWatch Pro 3 Ultra, it might take you a second to really notice the differences. While subtle, there are a few key changes that Mobvoi decided upon, such as a change to the dual button system for navigation.
Instead of buttons placed at the 2:00 and 4:00 positions, you'll find a digital crown at the 3:00 position, along with a shorter button right above. It's pretty much the same layout as the Pixel Watch, in a much larger form factor.
One thing to note, for all the complaining that I've done about wanting a Pixel Watch with a larger screen, this is pretty much it. Mobvoi's new flagship smartwatch is equipped with a massive 1.43-inch display, which is slightly larger than the Galaxy Watch 5 Pro.
But most importantly, well at least in this section, is the return of Mobvoi's incredible "Essential Mode." In case you haven't heard of this before, it's the "secret juice" that helps make previous TicWatch models so successful.
Essentially, Mobvoi relies on a dual-layer display, with the standard screen you always see and another low-power panel. With the TicWatch Pro 5, you can manually enter Essential Mode, or schedule when your watch will switch over to it. And no matter what you decide, it'll be enabled as soon as the watch runs out of enough juice to power the main OLED screen.
There's just something about being able to have a smartwatch run out of battery and not become completely useless that has me excited about the TicWatch. Just glance down and enjoy a regular watch, while also being able to keep track of your steps and even your heart rate.
As someone who's accustomed to wearing larger smartwatches, such as the Apple Watch Ultra and Galaxy Watch, the size of the Pro 5 leaves me unphased. It's definitely going to be a chonker for some, but that's nothing new when you look at previous models in the TicWatch lineup.
What was a bit frustrating is the band size, as Mobvoi states you'll need to use a 24mm band with the Pro 5. I definitely understand why this is a necessity given the size of the casing. But my primary complaint comes in the form of replacement bands. Mobvoi is offering a few different options, but the third-party band market, specifically in the Apple Watch knock-off segment, seems to max out at 22mm. So I've been "stuck" using the silicone band that comes in the box and doesn't really have a lot of great alternatives.
TicWatch Pro 5: Software and performance
Okay so here's the thing. This is almost the perfect Wear OS 3 smartwatch for me. Mobvoi didn't try and reinvent the wheel with the interface, as it's practically identical to what you'll find on the Pixel Watch. There are some subtle changes here and there, such as having the ability to rearrange the Quick Settings panel.
And the included watch faces are really just fine, but it didn't take long before I jumped into Facer, before remembering that you can sideload the Pixel watch faces. There are some quirks with doing so, but it's not Mobvoi's fault, and I've really just been satisfied.
Swipe to scroll horizontally
| Category | Mobvoi TicWatch Pro 5 |
| --- | --- |
| Display | 1.43″ 466×466 OLED w/ Ultra low-power Display |
| Dimensions | 50.15 x 48 x 12.2mm |
| Weight | 44.35 grams (without band) |
| Processor | Qualcomm Snapdragon W5+ Gen 1 |
| Memory | 2GB RAM + 32GB internal storage |
| Battery | 628mAh; 80-hour estimate |
| Charging | 65% in 30 minutes |
| OS/UI | Wear OS 3 |
| Sensors | Accelerometer, Gyro Sensor, HD PPG Heart Rate Sensor, SpO2 Sensor, Skin Temperature Sensor, Low Latency Off-Body Sensor |
| Connectivity | Bluetooth 5.2, Wi-Fi: 2.4GHz |
| Durability | 5ATM / MIL-STD-810H |
In my time with the Pro 5, I haven't had one single gripe or complaint about things loading too slowly or stuttering while scrolling through menus. With the Snapdragon W5+, it's been better than I expected, which isn't saying much considering how poor performance was on the last generation of chips with Wear OS 2. But it's actually a night and day difference for me, and I couldn't be happier.
There is one gripe that I have, and that's the fact that you currently can't install or use Google Assistant on the Pro 5. I've reached out to Mobvoi for comment about this but did not receive a response in time for publication. I'll definitely be sure to provide some type of update when it's made available.
Perhaps that's why performance has been so great, as we know that having Assistant on your wrist can cause a decent amount of battery drain. But I'm really holding out hope that's not the case.
Speaking of the battery, if you want the best, then the TicWatch Pro 5 is it. Mobvoi claims up to 80 hours of juice on a single charge, and that accounts for when switching over to Essential Mode. Without doing any super-fancy battery tests, here's a quick breakdown of how long the Pro 5 lasted with, and without, the Always-on Display enabled:
Swipe to scroll horizontally
| Status | AOD Off | AOD On |
| --- | --- | --- |
| Off Charger | 12:45 AM on 5/11 | 11:54 AM on 514 |
| Essential Mode Enabled | 8:45 PM on 5/13 | Essential Mode automatically enabled overnight after 1 AM on 5/16 |
Fitbit notwithstanding, I really don't know what more you could ask for from a smartwatch. And the reason why I give TicWatch the edge over the Galaxy Watch 5 Pro is simply because of Essential Mode. I can't state this enough: this needs to become a default feature on every smartwatch on the market.
TicWatch Pro 5: Future update concerns
While it was pretty cool seeing Samsung partner with Google for the launch of Wear OS 3, there were still some concerns about the future of the platform. And to be quite honest, there are still some concerns, as we aren't sure what future updates will look like for the TicWatch Pro 5.
Presumably, the new Snapdragon W5+ chip will ensure that the latest TicWatch will support Wear OS 4. However, we have yet to receive an official confirmation on that, and after seeing the current state of affairs with the previous generation, are a bit skeptical.
There has been a lot of back-and-forth fingerpointing between Google, Qualcomm, and different smartwatch makers as to the reason for the Wear OS 3 update. But at this point, we blame everyone for not being clear and transparent. For example, it wasn't until fairly recently that Mobvoi again claimed the update would come in Q3 2023.
The entire saga has left us feeling uneasy about Wear OS 3 smartwatches from companies besides Google and Samsung. But we'll just have to wait and see what's to come.
TicWatch Pro 5: The competition
As I've touched on a few times throughout this review, the primary competition for the TicWatch Pro 5 is Samsung's Galaxy Watch 5 Pro. Both of these offer the best battery life for a Wear OS-powered smartwatch, but Mobvoi has a slight edge with a lower starting price.
The TicWatch also holds an advantage courtesy of the Essential Mode so your watch doesn't become completely useless when the battery runs out. But where Samsung comes out ahead is in the update department, as we don't have the same concerns over whether the Galaxy Watch will receive the latest versions of Wear OS once they are released.
Other than that, Mobvoi is taking on the Pixel Watch directly, as both of these smartwatches are priced at $349. Google's first smartwatch is notorious for less-than-stellar battery life, using proprietary band connectors, and just being too small for some. But on the other hand, the TicWatch is going to be too large for some, so there's no real "goldilocks" option from one company or the other.
TicWatch Pro 5: Should you buy it?
You should buy this if:
You value multi-day battery life.
You want a Pixel Watch-like software experience without a bunch of added frills.
You don't want to wait around for older TicWatch models to get Wear OS 3.
You shouldn't buy this if:
You have smaller wrists.
You're worried about future Wear OS updates.
You want to use Google Assistant on your Wear OS smartwatch.
I haven't been this happy with a Wear OS smartwatch since the Pixel Watch was released. And before then, I have been a big fan of what Mobvoi was doing with its various offerings within the TicWatch lineup. I still wish the TicWatch Pro 5 was released sooner than now, but it's a case of "better late than never."
What's holding me back from telling everyone to go immediately buy one of these is the future of software updates. Google quietly debuted Wear OS 4 at I/O 2023, meaning that it will likely be released at the end of the summer. I'm not sure that I have the confidence in Mobvoi to be on the front lines when it becomes available.
If you don't care about that and are more concerned with the experience that you get now, go get one. Seriously, I've thoroughly enjoyed using the TicWatch Pro 5, and it's now my go-to smartwatch. There are a few quirks, and I'm still going to be looking for a Sport Loop-like band, but it's still a great wearable.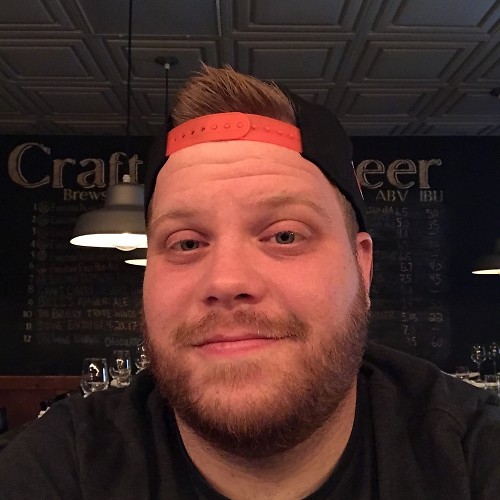 Senior Editor - Chromebooks, tablets, and wearables
Andrew Myrick is a Senior Editor at Android Central. He enjoys everything to do with technology, including tablets, smartphones, and everything in between. Perhaps his favorite past-time is collecting different headphones, even if they all end up in the same drawer.
Holy cow, 48 mm! That chonky size is just not right for me. Personally, I think the 41 mm size of the Pixel Watch (and the new Citizen CZ Smart Gen 2, which I recently got) is the perfect size (and I don't even have spindly wrists!).

Reply

I recently bought my son the TicWatch 3 Pro which has the Snapdragon W4100 chip and I was impressed by the fluidity of that watch so this 5 pro must be really good. I am very tempted to get this and move away from the Huawei watch I'm currently using and this seems like the only possible option for me. Also I wouldn't blame Tic too much on the updates as Google gives "other" manufacturers nothing when it comes to updates and that dual layer screen needs proper work. Give me late rather than buggy.

Reply