Google Pixel Watch 3: Rumors, specs, and what we want to see
What to look forward to from the next Google smartwatch.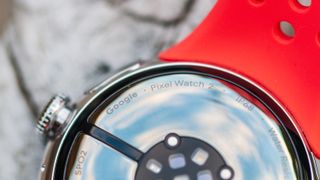 (Image credit: Andrew Myrick / Android Central)
After years of rumors and claims that a Google-branded smartwatch was on the way, we finally got what we were asking for in the Pixel Watch. Then, the company followed it up with a successor, building on the success of the first.
In our industry, it's never too early to look ahead, and that's exactly what we're doing here. As long as Google doesn't decide to add another product to its ever-growing graveyard, we're taking a look at what the future might hold for the Pixel Watch 3.
Google Pixel Watch 3: Price and availability
It didn't come as much of a surprise, but the original Pixel Watch and Pixel Watch 2 were both priced identically. The non-LTE version comes in at $349, while the LTE variant is priced at $399.
We don't foresee any major changes in this regard for the Pixel Watch 3 unless Google finally releases a larger model. At this point, we would expect the larger model to be a little bit more expensive, likely coming in somewhere around the $399 mark for the WiFi-only model.
Google Pixel Watch 3: Rumors and specs
Considering that the Pixel Watch 2 was just released in early October 2023, there hasn't been much in the way of rumors for what a potential Pixel Watch 3 would have to offer. The most likely scenario is that Google keeps on the same path that it started with the original Pixel Watch, complete with the round design.
Despite the higher price, the Pixel Watch has actually been a bit refreshing compared to some of the other best Android smartwatches. With the Pixel Watch 2, Google kept the same three colorways as the original, coming in Champagne Gold, Matte Black, and Polished Silver. Unless something major changes in the way of the design or materials, the Pixel Watch 3 will likely also come in those three colors.
One of the more interesting questions about the Pixel Watch 3 is whether Google will stick with the Snapdragon W5 SoC from Qualcomm or opt for another in-house chip. Google and Qualcomm recently announced a partnership in regards to developing a "custom Wear OS platform using the RISC-V ISA."
As explained by our own Jerry Hildenbrand, "A company can develop a custom processor designed for specific tasks that are tailored for a targeted set of end-use applications." If this is the case, it sure sounds like the door has been opened for a Google-made SoC designed for wearables, and what better way to show it off than with the Pixel Watch 3?
Of course, all of this is just speculation as we're about a year away from any official announcement unless Google decides to move up its schedule.
Google Pixel Watch 3: Wishlist
Truthfully, there's a lot to like about the Pixel Watch 2, but it's not as though this is the perfect smartwatch. Google made some questionable decisions this time around, along with a few more that we were ecstatic to see.
Nevertheless, we've rounded up a few things that we'd like for Google to implement with the next iteration of its smartwatch.
Another size
If there's one thing I've been asking for since Google unveiled the original Pixel Watch, it's for there to be a larger size. When it comes to many of the best smartwatches, this isn't really anything that you need to worry about, as there are usually at least two different options to choose from. However, this wasn't the case with the Pixel Watch, and Google opted to stick with the same 41mm case sizing with the Pixel Watch 2.
Even though it's quite an elegant-looking wearable, it still looks quite comical for those who have larger wrists (like myself.) We're not even saying that the Pixel Watch 3 needs to have an option as big as the TicWatch Pro 5, but something larger than 41mm would be nice.
There is the concern that this would end up compromising the unique and proprietary band connectors. But perhaps Google can make the connector larger or even just switch to a more traditional connector that allows for better compatibility with third-party watch bands.
Smaller bezels
Another annoyance, for some at least, is that the bezels on the Pixel Watch are simply too large. We were hoping to see some type of improvements made in this regard with the Pixel Watch 2, but alas, it wasn't meant to be.
It's not as much of a problem when using one of the built-in watch faces, which are quite elegant and useful in their own right. But as soon as you want to try using Facer or build your own with KWCH, the bezels stick out like a sore thumb. Given the overall design, it's not like we expect a bezel-less smartwatch, but just trim up the edges a bit.
Pick a charging method and stick with it
Last year, we got "wireless charging," but it wasn't the same experience compared to something like the Galaxy Watch 5. You were stuck using Google's own charger, and if something happened to it, you had to order another cable from Google. This time around, the Pixel Watch 2 uses the same charging method as the Fitbit Sense 2 and Versa 4, courtesy of the pogo pins on the underside of the casing.
The result is faster charging speeds and a more reliable connection compared to the original Pixel Watch. But it also leaves us feeling a bit weary that Google could change things up again for the next iteration. While we would really love to see true wireless charging, complete with the ability to use reverse wireless charging, we'd also love for Google to pick a method and stick with it. If we're destined to use Fitbit's method of charging, so be it; just don't keep going back and forth.
Longer battery life
The Pixel Watch 2 already improves upon battery life, as it's rated for 24 hours even with the always-on display enabled. For comparison, the only way you could get that much juice out of its predecessor was if you were okay with turning the AOD off.
It's definitely a big step in the right direction, but we'd love for Google to push the limits even further. There are a couple of ways that would allow for this, such as a new SoC that is more power efficient or simply using a bigger battery. But in order to squeeze a bigger battery in, it's likely that this would require a redesigned case.
Or, ya know, just a larger size option.
Just include Premium
There's something about the Pixel Watch and its successor that continues to pick at me. Prices start at $349, and while that includes six months of Fitbit Premium, there are another six months that you have to pay out of pocket. At least that's the case if you want to keep using Premium features such as viewing your Stress Management and Sleep Score details.
Why not just include a full 12 months of Fitbit Premium with every new purchase? I understand the fact that Google is in the business of making money, but it's not like you see Apple or Samsung hide these kinds of features behind a paywall. Something as basic as a Daily Readiness Score shouldn't need to be something you need to pay for, so it's kind of frustrating that this is the path that Google continues to go down.
Be an expert in 5 minutes
Get the latest news from Android Central, your trusted companion in the world of Android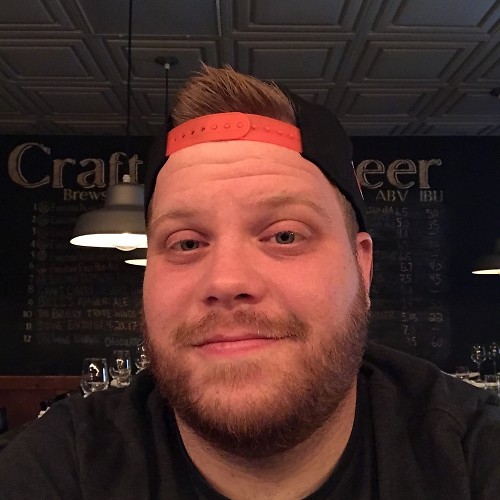 Senior Editor - Chromebooks, tablets, and wearables
Andrew Myrick is a Senior Editor at Android Central. He enjoys everything to do with technology, including tablets, smartphones, and everything in between. Perhaps his favorite past-time is collecting different headphones, even if they all end up in the same drawer.