Samsung Galaxy Watch 7: Rumors, upgrades, and what we want to see
Will Samsung try to deliver a major (rumored) display upgrade? Or will this be yet another iterative update?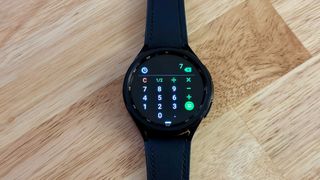 (Image credit: Michael Hicks / Android Central)
Most Galaxy Watch 6 reviews have followed a familiar theme: Samsung made an excellent but iterative upgrade, with a few key advances but sticking to the same basic template as the last two watches. So the obvious question becomes, will the Samsung Galaxy Watch 7 just be more of the same? Or will Samsung find a way to recapture our excitement?
Part of that answer will depend on whether Samsung continues alternating between the Galaxy Watch 4 & 6 Classic and the Galaxy Watch 5 Pro. We've seen speculation that Samsung could switch back to a Galaxy Watch 7 Pro next year, targeting users who want better battery life and fitness tools above all else.
So far, we've only seen one definitive rumor about a major Galaxy Watch 7 upgrade. But based on our Galaxy Watch 6 review, we certainly have plenty of hopes for where Samsung could improve on its next generation of devices, both in hardware and software.
Here's what little we know — and everything we suspect — about the Samsung Galaxy Watch 7 so far.
Samsung Galaxy Watch 7 release date
Samsung itself is months off from deciding on a Galaxy Watch 7 release date, but we don't need leaks or much insight to guess that Samsung's next wearables will launch in the summer of 2024, most likely in August.
While the Galaxy Watch 4 shipped on August 27 and the Watch 5 on August 26, the Watch 6 launch moved ahead to August 11 this year. So it's possible Samsung's watches and foldables could drift even earlier into summer. What really matters is that we have nearly a year to wait at this point.
Samsung Galaxy Watch 7 price
The last three generations of Galaxy Watches started at $250, $280, and $300, respectively. Size upgrades ($30 extra) and LTE upgrades ($50 extra) have remained unchanged in cost across all models.
Whether due to inflation or because rivals like the Apple Watch ($400) and Pixel Watch ($350) charge more for comparable devices, Samsung could easily continue this slow creep up in price with the Galaxy Watch 7.
We hope it stays at $300 and up, but we also wouldn't be surprised if Samsung tried $330 with the Galaxy Watch 7. It just depends on what kind of upgrades Samsung offers to justify the cost.
Samsung Galaxy Watch 7: Rumors
Aside from guesswork about a possible Galaxy Watch 7 Pro, we've only seen one definitive rumor about the mainline Galaxy Watch 7: Samsung could switch from AMOLED to microLED displays. There's reason to be skeptical, however.
This early 2023 report from SamMobile claims that the Samsung Display team "has started to commercialize MicroLED technology for smartwatches." Allegedly, Samsung formed a task force last year to develop microLED tech and "hopes to complete the development within this year."
Part of this shift is actually due to Samsung Display wanting to keep Apple's business; it supplies current Apple Watches with OLED panels and wants to maintain that relationship for future microLED models. But if Samsung successfully mass-produces this technology, the report suggests, it will immediately bring it to its own watches as well.
With Samsung Display's 2023 deadline to develop microLED, that would ideally give Samsung enough time to incorporate the tech into the Galaxy Watch 7 series. But it's unclear if things will run that smoothly; Apple allegedly wants to bring microLED to the Apple Watch Ultra by 2025, and may not switch out OLED for the mainline models "until cost falls significantly," according to DSCC CEO Ross Young.
So perhaps we would only see microLED displays on a future Galaxy Watch 7 Pro, with the cheaper models sticking to AMOLED. Or if the technology isn't ready yet, perhaps the Watch 8 Classic would be the first to receive it. We'll know more by the end of 2023 about what progress Samsung Display has made.
Samsung Galaxy Watch 7: Likely specs
Purely based on Samsung's patterns with past Galaxy Watch models, we can already guess areas where the Galaxy Watch 7 and Watch 6 will be either identical or very similar.
Samsung used the Exynos 9110 with the first three Galaxy Watches, then the Exynos W920 for two watches, and finally, the Exynos W930 with the Watch 6. There's reason to assume Samsung will stick with the W930 for one more generation, as Samsung likes to optimize its watch hardware over several years.
Samsung should stick to aluminum for the standard Galaxy Watch 7, with either stainless steel or titanium for a hypothetical Watch 7 Classic or Watch 7 Pro. All Watch 7 models should keep the same MIL-STD-810H rating against shock damage and their typical IP68 dust and water resistance.
You should also see the same BioActive sensor for heart rate, ECG, and body composition readings, along with the return of blood oxygen and temperature readings for sleep tracking.
We know Samsung has been working on a blood glucose monitor for years, but the difficulty of delivering medically-accurate readings makes it unlikely we'll see it on the Galaxy Watch 7, or even the next couple of generations after that.
Beyond that, the Galaxy Watch 7 will undoubtedly bring back Samsung's wireless charging puck with at least 10W charging speed, the latest Bluetooth standard, and all of the global navigational satellite systems like GPS and GLONASS.
It will also have at least 2GB of RAM and 16GB of storage. You'll also see high-resolution displays with at least 2,000 nits of brightness.
Samsung Galaxy Watch 7: Wishlist
As an Android smartwatch, the Galaxy Watch 6 was a top-of-the-line device. But in certain areas like fitness and battery life, it left plenty of room for improvement.
As the person who reviewed the Galaxy Watch 6, here's what I want from the Samsung Galaxy Watch 7, as well as a hypothetical Watch 7 Pro, to see a more exciting release this time around.
Bounce back in battery life
The last three Galaxy Watches offered 40, 50, and 40 hours of estimated battery life, respectively. You'll notice that the Watch 6 fell back a pace, most likely because its higher clock speed and increased RAM draws more power than its small battery capacity can handle.
Even though this number is well above Apple's 18-hour battery life, the Galaxy Watch 6's real battery life falls to 30 hours or below once you start using more intensive features. Any battery leeway Samsung can squeeze out would be welcome.
Samsung managed to shrink the Watch 6 a millimeter to 12mm, making it among the skinniest Android watches. I suspect some Watch 7 buyers would accept a slightly thicker design in exchange for another 10–15 hours of battery life — though others would prefer a more petite design. It'll be interesting to see how Samsung proceeds.
Offer better GPS tracking
In my review, I explained how the Watch 6 can't properly track your GPS movements, even in areas with no tree cover that would explain signal problems. So when your Garmin watch says you've hit a certain distance, the Galaxy Watch 6 will still measure you further back, forcing you to run further or harder than you intended.
Unless Samsung can fix its tracking problems, the next solution is to offer All-Systems tracking — which uses GPS along with GLONASS, GALILEO, or other satellite systems simultaneously to triangulate a signal — or dual-frequency GPS. The latter uses both L1 and L5 satellite frequencies that target your position from multiple angles, bypassing any signal obstructions and giving the watch more location data.
These systems are really useful...but also draw more battery life. So ideally, Samsung will offer better battery life so that the Galaxy Watch 7 has the capacity for better tracking. Or, at the very least, the Galaxy Watch 7 Pro should have dual-frequency tracking to compete with the Apple Watch Ultra for accuracy.
Double its storage
Samsung has stuck to 16GB of storage for its watches for years, while the Apple Watch and Pixel Watch both offer 32GB. In fact, once you take the pre-downloaded software into account, the Galaxy Watch 6 actually has closer to 6GB of free space left for apps, watch faces, and music.
The solution is obvious: the Samsung Galaxy Watch 7 should jump to 32GB of storage, giving users more leeway to stream more music or try out more apps without having to delete others first. That way, it won't look deficient next to the Pixel Watch 2.
Make the Galaxy Watch 7 Pro a fitness fiend
The Watch 5 Pro has just one exclusive fitness feature to go with its athletic look and namesake: downloadable maps you can follow via the Routes tile. While this is a start, it's not nearly far enough to make it a competitive fitness watch.
Here's where Samsung can improve: its "Running Coach" and running programs need to offer faster and longer runs to target serious runners. It needs to branch out its personalized heart rate zones to other sport activities like cycling or swimming. And in an ideal world, Samsung could use your collected fitness data to give you recommendations on how hard to train or how long to rest on a given day.
This, in combination with an 80-hour battery life like the Watch 5 Pro has, would make the Galaxy Watch 7 Pro a tempting device for Android athletes who want both smart apps and smart fitness tools.
Get the Android Central Newsletter
Instant access to breaking news, the hottest reviews, great deals and helpful tips.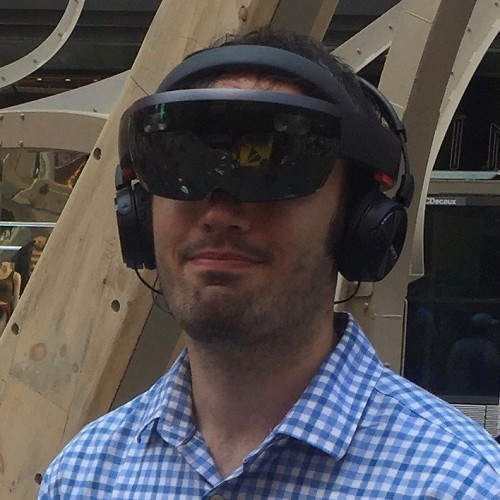 Senior Editor, VR/AR and fitness
Michael spent years freelancing on every tech topic under the sun before settling down on the real exciting stuff: virtual reality, fitness wearables, gaming, and how tech intersects with our world. He's a semi-reformed Apple-to-Android user who loves running, D&D, and Star Wars. Find him on Twitter at @Michael_L_Hicks.
Wishlist for the Watch 7 Series is to Add a Stacked Battery that has More Battery Life in a smaller form factor that can come close to or Match the 80 hour Battery Life of the Watch 5Pro as well as to Add the Ability to ADD CUSTOM RINGTONES to the Watch just like We can do with Our Phones!
Also, the Ability to Wirelessly Charge the Watch from our Phones that have a Rugged Case on it that's up to 8mm thick since We can Power Share with another Phone with Our Rugged Case on Our Phone or if the 2 phones have slim cases the Phones can still Share a Charge.

Reply