Best Samsung watch 2023
A "Galaxy" of great wearables at your fingertips.
Quick Menu
1. At a glance
2. Best overall
3. Best design
4. Best battery
5. Best last-gen
6. Best bargain
7. Best premium for less
Even though we liked Samsung watches during the days of Tizen OS, they've reached a new level of quality since Samsung and Google teamed up on Wear OS — both for hardware and software. Anyone looking for the best Samsung watch has no shortage of options, but that makes choosing which to buy a challenge.
Our top pick is the Samsung Galaxy Watch 6, easily the best Android smartwatch on the market with very few rivals. It has top-tier performance, Wear OS 4 software built by top Google and Samsung engineers, some of the best battery life on the market, and all the health sensors you could want.
That being said, you have plenty of alternative Samsung Galaxy watches to consider. Specifically, should you choose a standard size, a Classic with a rotating bezel, or a Pro with doubled battery capacity and exclusive fitness tools? And can you make do with the excellent last-generation models still available for sale, or should you buy new? Keep reading to explore the best options out there — as well as the Galaxy Watches you shouldn't buy anymore.
At a glance
Best overall
Best overall Samsung watch
Reasons to buy
+
New Exynos chip with 2GB RAM
+
Larger displays with unchanged size
+
Lightweight, relatively thin design
+
Improved capacitive bezel
Reasons to avoid
-
Shorter battery life than GW5
-
No sensor or storage upgrades
You likely won't be shocked that we recommend the newest Samsung Galaxy Watch 6 over the older models. Even though there's a clear through-line between the Watch 4, 5, and 6, and the 2023 watch isn't that different, it does have some key upgrades that make it a better long-term investment.
If you compare the Galaxy Watch 6 vs. 5, the newer model adds the Exynos W930 chip with 2GB of RAM, which Samsung says delivers 18% faster performance, 25% faster switching between apps, and a more compact design. Our reviewer found that it delivered ultra-fast speeds with smoother transitions than the last generation, and appreciated the 1mm-thinner design than the Watch 5.
Perhaps most significant, the display has a significantly thinner border, giving you 1.3- or 1.5-inch options instead of 1.2 or 1.4 while keeping the Watch 6 the same size (more or less) as the Watch 5. The new 2,000-nit maximum ensures you'll never have problems with outdoor readability, and our reviewer noted that the capacitive bezel for scrolling through Tiles — while less reliable than the Classic's physical bezel — is "much more useable" with this generation.
Overall, unless you really care about style (the Classic) or hate daily charging (the Pro), this is the watch to choose. It'll get at least four years of software support, so it'll last you through the summer of 2027.
Best design
Best designed Samsung watch
Reasons to buy
+
Stylish stainless steel casing
+
Physical rotating bezel
+
Same upgrades as Galaxy Watch 6
Reasons to avoid
-
Fairly costly compared to 6
-
The heaviest Galaxy Watch yet
You'll find very little different between the Watch 6 and Watch 6 Classic. It has the same CPU, battery and display sizes, sensors, and so on. The difference is that it brings back Samsung's classic physically rotating bezel that gives you tactile clicks as you turn it instead of the mainline watch's touchscreen simulation of a bezel.
As our Watch 6 Classic review explains, the Classic's bezel provides "a sleek look and a control scheme you can always rely on." It's more reliable than the capacitive bezel because you can feel when you've turned it enough instead of just guessing with your fingertip. At the same time, you do need two fingers to turn it instead of one with the capacitive bezel, so you may prefer simplicity to accuracy.
Samsung built the Watch 6 Classic with stainless steel instead of the base watch's aluminum, making it look more premium but also weigh more than 20g heavier than the Watch 6. It's among the heavier Android watches we've tested, and so people with smaller wrists may want to steer clear; but it's still lighter than some Garmin watches or the Apple Watch Ultra, so it won't be a dealbreaker for some.
Best battery
Best battery life on a Samsung watch
Reasons to buy
+
Three-day battery life
+
Titanium casing
+
Offline Routes
Reasons to avoid
-
Expensive
-
Might be too bulky for some
When Samsung first unveiled the Galaxy Watch 5 Pro back in August 2022, plenty of people weren't thrilled at losing the Classic design and bezel. Now that the 6 Classic is available, Samsung is still selling the Watch 5 Pro for "adventurers" as part of its main lineup; it makes us think Samsung will continue to release and support "Pro" watches on alternating years.
As detailed in our Galaxy Watch 5 Pro review, this smartwatch boasts a rugged outdoor-ready construction with a three-day battery life, a durable titanium construction, and blazing performance thanks to some great internal hardware. Although it may be too bulky for some folks, it's lighter than the stainless-steel Classic.
When we compared the Watch 6 Classic vs. Watch 5 Pro, we noted that underneath the surface, these two watches are very similar in terms of health sensors, charging speed, protection, and so on. The Pro's 1.4-inch AMOLED display falls right between the two Classic options; it has a larger display border and no rotating bezel, making it harder to use with sweaty fingertips. It has a slightly slower last-gen processor with 0.5GB less RAM, as well.
Why still consider the Watch 5 Pro? You may happily trade away the Classic's perks in exchange for its three-day battery life, which it consistently delivered in our reviewer's tests; for comparison, the Watch 6 series can last up to 40 hours but mostly is a once-a-day charge with robust use. Plus, Samsung has reserved its exclusive Routes tool for the Watch 5 Pro: it lets you search a database for offline GPX maps and download them to your watch, so you can follow along on hiking or cycling trails in areas with no cell reception.
Best last-gen watch
Best last-gen Samsung watch
Reasons to buy
+
Same storage, charging speed, sensors, protection, connectivity, materials as Watch 6
+
Longer battery life estimate than 6
+
Often available on sale now
Reasons to avoid
-
Slower processor
-
Smaller displays
-
No Classic option
Want to save a little money but still want the quintessential Galaxy Watch experience? With the right deal price, the Galaxy Watch 5 is worth a close look. As we noted in our Galaxy Watch 5 review, it's an excellent watch with solid performance (despite the older Exynos chip) and a comfortable design. And even though we found it doesn't live up to Samsung's 50-hour estimate, it still lasts longer than the Watch 6, which trades battery life for better performance.
As we already explained above, the Watch 6 doesn't stray too far from the Watch 5 template: it adds larger displays, but keeps the same pixels per inch. The health sensors remain unchanged. Both watches charge at a blazing 10W speed, taking only slightly above an hour to hit 100%. They both have aluminum casing, Sapphire Glass displays, and MIL-STD-810H protection. So if you can do without the slight Exynos performance bump and brighter, larger displays, the Galaxy Watch 6 is still excellent — our former "best Android watch" pick and due to receive updates through 2026.
Best bargain
Best bargain on a Galaxy Watch
Reasons to buy
+
Same Exynos chip, RAM, storage, and most of the same sensors as Watch 5
+
Often steeply discounted
+
Still a couple years of software support left
Reasons to avoid
-
Fewer promised Wear OS updates left
-
Missing upgrades from Galaxy Watch 5 and 6
If you want a great Samsung Watch at an even lower cost, the Watch 4 may be the pick for you. Like its newer siblings, it comes in 40mm and 44mm variants, and the lightweight yet durable aluminum build of the Galaxy Watch 4 won't weigh you down while getting your sweat on. It will keep track of your heart rate, SpO2 levels, ECG readings, skeletal muscle, and body fat percentages. And it has the latest Wear OS and One UI Watch software, just like the newer models.
Looking at the Watch 5 vs. Watch 4, you get the same Exynos processor, the same display size, and even the same 1.5GB of RAM. But you miss out on the more durable Sapphire Glass display and built-in skin temperature sensor for sleep tracking, and you have to settle for slower 5W charging.
Even though it's great that Samsung will support the Watch 4 for another two years, it'll eventually miss out on new Wear OS features coming to the later models. So while our Galaxy Watch 4 review points out how momentous its release was in saving Wear OS from years of stagnation — and while it's still a very good watch — you'll only want to buy one if you see a really good deal that tempts you away from the Watch 5 or Watch 6.
Best premium design for less
Best premium design for less
Reasons to buy
+
Physical rotating bezel
+
More affordable, lighter than Galaxy Watch 6 Classic
Reasons to avoid
-
Downgraded specs compared to Watch 6 Classic
We've already discussed at length everything you need to know about the Watch 4 Classic. It has the same stainless steel casing and rotating bezel as the Watch 6 Classic, except the 6 Classic's bezel is 15% thinner, making it slightly more stylish and easy to turn. Otherwise, the Watch 4 Classic has all of the same perks and downsides as the standard Watch 4 above.
Why buy the Watch 4 Classic compared to its siblings? Quite simply, if you want a rotating bezel and that "classic" wristwatch look, but are balking at the $400-and-up price of the 6 Classic. Although the Watch 4 Classic may not be in stock at some retailers anymore, you can often find it at a hefty discount.
Which Samsung watches are still worth buying?
Why you can trust Android Central Our expert reviewers spend hours testing and comparing products and services so you can choose the best for you. Find out more about how we test.
You'll notice that all six of the best Samsung watches are Wear OS watches. Anyone familiar with Samsung's older models knows they used to run the company's proprietary Tizen OS, before Samsung and Google joined forces.
We genuinely loved the Galaxy Watch 3 and Galaxy Watch Active 2 for everything they offered at the time. But Samsung's software support for Tizen has essentially ended, as it goes all in on Wear OS instead. You won't see any new apps developed for them, they won't sync well with newer Galaxy phones, and you'll miss out on new perks like Google Assistant. So if you see them on sale, we recommend you steer clear.
For comparison, the Galaxy Watch 4 will get four years of software support — meaning it'll last through August 2025 before you have to start worrying about anything. So you can safely buy watches from one or two generations ago, if price is the biggest concern.
For the best longevity and features, of course, you'll want to choose between the compact, powerful Galaxy Watch 6 and the stylish Watch 6 Classic.
Be an expert in 5 minutes
Get the latest news from Android Central, your trusted companion in the world of Android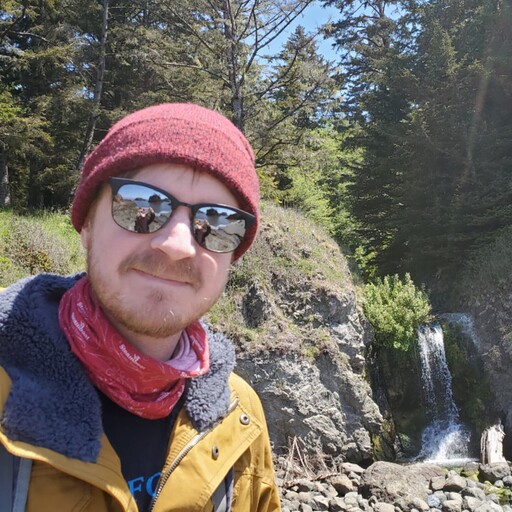 After almost a decade of working in the e-commerce space, Patrick Farmer (he/him) began his career at Android Central as a Deals and Commerce Writer before moving into a new role as AC's eCommerce Editor in 2023. When he's not hunting down the best deals and offering shopping advice for our readers, you'll often find him listening to music, camping out at a brewery, or treating his cat like a human child.