Bottom line: The Galaxy Watch Active has great-looking high-quality hardware, a good display, strong battery life, and GPS. Plus capable software with a capacitive bezel that makes navigation a breeze. And it's available in two sizes.
Pros
+

Strong, sleek and beautiful hardware

+

Incredible display

+

Super-useful capacitive bezel

+

Great core software experience

+

Good daily auto activity tracking

+

2-3 day battery life
Cons
-

GPS run/bike tracking is not as accurate as a phone

-

Third-party app support is anemic

-

Notably more expensive than the original Watch Active
Why you can trust Android Central Our expert reviewers spend hours testing and comparing products and services so you can choose the best for you. Find out more about how we test.
The cadence with which Samsung releases its wearables is puzzling, and 2019 was a perfect example. The original Galaxy Watch Active went on sale in early March, and released a refreshed model less than seven months later. But the jump to the Galaxy Watch Active 2 was critical, bringing design improvements, a capacitive "rotating" bezel, optional LTE, and a new 44mm case option.
The price also rose to match the changes. Whereas the original Galaxy Watch Active walked a fine line between smartwatch and fitness tracker with a $139 starting price, the Watch Active 2 is now $18 or $230, depending on the size. But it's also clearly a more complete product, and a compelling wearable even at that price. Here's why.
Samsung Galaxy Watch Active 2: Price and Availability
Samsung announced the Galaxy Watch Active 2 for pre-order in August 2019 and released it in September 2019 with pricing at $280 for the 40mm model and $300 for the 44mm version. The LTE version of the watch added an additional $75 to $100 on top of the base price. Currently, the watch can be found at retailers like Amazon, Best Buy, Walmart, and more, with prices ranging from $189 to $230 depending on watch size and connectivity choices.
Samsung Galaxy Watch Active 2: What I like
Image 1 of 5
I love that Samsung is willing (and able) to vary its wearable design so much, and put out the Watch Active 2 with such a sleek, modern and stylish look. The aluminum case has a dead-simple softly rounded look, with no elaborate flourishes or angles outside of the simple lugs and chamfers on the two side buttons. It doesn't look "sporty" as much as just clean and basic, which lets you pick a strap to change the look — the Watch Active 2 can easily dress up or dress down with a different band.
This 44mm model has a good heft to it; enough to feel expensive, but not be cumbersome. Same goes for the thickness, which isn't problematic for my wrist size. I think anyone who plans to use the Watch Active 2 at the gym with a variety of workouts should consider the 40mm instead because the 44mm could interfere with some arm workouts, but it was never a hindrance at all when I was running.
I didn't spend a ton of time with the original Watch Active, which was the launch device for Samsung's freshest iteration of its Tizen wearable software with a fitness focus, but I was immediately reminded of how great Samsung's software is on the Watch Active 2. This latest version has big, bold, and easy-to-read interface elements, useful widgets, great animations, and generally great functionality. The included watch faces offer a ton of variety, from classic to modern and simple to informative, and each one can be customized dozens of different ways.
Wearables skew toward fitness so much nowadays that it makes sense for Samsung to make sure its software reflects that, but it's important to note that all of the typical "smartwatch" capabilities are here. Samsung's interface of widgets still gives you access to weather, calendar, contacts, tasks, music controls, and more, and then you can go deeper with full app capabilities. It also has a microphone and speaker for Bluetooth phone calls, notifications, and alarms.
With customizable watch faces, widgets, and notification settings, you can make the Watch Active 2 as capable or simple as you want. It may take a little time for configuration, but it really can be your watch for your needs. If you just want a watch face and some fitness functions, with no notifications, you can do that; or if you want to go all out, it can be a proper little wrist computer. The 1.4-inch display gives you plenty of room to work with, and Samsung's software takes excellent advantage of it. The display quality is also superb, and it gets incredibly bright — though, for the most part, I was happy with it at 7/10 brightness.
Since the Gear S2, the core underpinning of the Samsung smartwatch experience has been its rotating bezel for quickly moving through the circular interface, and it was baffling to see it missing from the Watch Active because it is far and away the best smartwatch interaction paradigm. The Active 2 now has a capacitive take on the rotating bezel, where you slide your finger along the edge of the screen glass to perform the exact same function.
Much to my surprise it wasn't even turned on by default, but once I enabled it I was incredibly happy with how well it worked. The interface moves exactly as far as you'd expect with the movement of your finger, and the haptic feedback with each "click" of the bezel is a nice touch. It really takes getting used to compared to the physical bezel, and the capacitive version obviously makes your finger obscure more of the screen while you use it, but this is still easily better than swiping across the middle of the display for every interaction.
The only issue with the capacitive bezel is that it's effectively useless for interaction during activities. One of the many things I appreciated about the old physical bezel was the ability to quickly jog it a precise number of times to move through the interface even when walking, running, or at the gym, and even with sweaty hands. The capacitive bezel is good and extremely precise, but it requires precise input from your hand as well, and you can't do that well enough while on the move.
In the fall of 2020, Samsung updated both its Galaxy Watch 3 and the Watch Active 2 with some new features and performance improvements. The rather large update brought ECG monitoring, fall detection, deeper running analysis, Vo2 Max measurement, as well as improving connectivity. The Watch Active 2 also saw some improvements to battery life and overall performance with the update. In January 2021, Samsung also made the Galaxy Watch Active 2 the first device to the new SmartThings Find feature for tracking down the watch should you lose it.
Even with the launch of the Galaxy Watch 4 series and the switch to Wear OS, Samsung is still updating the Galaxy Watch Active 2 with new features. In November 2021 fall detection was improved, along with even more watch faces. In addition to those updates, Samsung brought changes to the Group Challenge feature by allowing users to add friends and family members to be added to a challenge to work as a team or to go against one another.
With all of its capabilities, the Galaxy Watch Active has battery life fitting a smartwatch rather than a fitness band. Keeping automatic workout tracking, GPS, frequent heart rate monitoring and always-on display turned on (aka, everything) the Watch Active 2 was good for two days of battery life. And that includes sleep tracking, which drains about 5% overnight, and one or two runs, which each drain about 5%.
That's really good for everything you're getting, and frankly, the Watch Active 2 is a bit too big to comfortably wear to bed anyway so I'm guessing most people will simply charge it at night. If you're going to take advantage of sleep tracking, you'll have no issue keeping the watch charged using quick 15-30 minute top-ups while you're going through your morning routine. You can turn off the always-on display and get at least another half-day of battery life, and tweak a few other settings to push past the three-day mark if you need to.
Samsung Galaxy Watch Active 2: What I don't like
Image 1 of 4
Ed. note: The original version of this review commented on the watch's poor GPS performance. After the review, Samsung released software updates improving GPS accuracy, as did Strava. The review has been updated to reflect the latest performance after these updates.
I was really excited to get the Galaxy Watch Active 2 so I could try its GPS tracking because it's missing on Samsung's less-expensive Galaxy Fit and most other sub-$200 smartwatches.
Following a software update on the watch and an update to the Strava app on the watch, GPS tracking was nearly on par with my Galaxy Note 10+ I typically run with. Running outdoors, it was well within the usual margin of error in terms of distance and pace. It was also consistent from run to run, although I found Strava's auto-pause and auto-resume (which are off by default) to be really bad and not worth turning on after regularly having large chunks of distance missed after taking a break as short as 10 seconds waiting to cross a street.
But while GPS does work, it's not quite as consistent as the more powerful GPS system in modern phones. I noticed in particular that running in the city, with tall buildings and periods without a direct view of the sky, the Watch Active 2 wasn't able to hold a signal as well as my phone (which on its own already struggles in these situations). You can understand this just considering the size of the watch, but it points out that the Watch Active 2 still isn't going to be a go-to replacement for dedicated (and more expensive) running or cycling watches.
There's also an interesting lack of understanding from the operating system that another app is tracking a workout because despite Strava being full-screen, actively tracking a run and using GPS, the built-in Samsung Health workout detection often (but not always) still triggers and produces duplicate notifications and workout tracking. That automatic Samsung Health tracking is really useful, but it needs to be able to recognize when to take a back seat to another app doing tracking. (And I'd be happy to use Samsung Health tracking for runs if it exported to Strava at the end — but the Samsung-Strava integration only works in the other direction, and not even 100% of the time at that.)
And this leads us into a general discussion about Samsung's software and app ecosystem. Even though I fully believe the latest Tizen wearable OS is superior to Google's Wear OS, Samsung still has a massive problem with third-party apps and services. The Strava app does work and sync with Strava, but it's incredibly basic and lacks the fluidity and smoothness of the Samsung Health services. And as noted, it can have its own hiccups. It's not surprising that Strava, like just about every other app on the Galaxy Store, is 2.5/5 stars or less. MapMyRun and Endomondo apps are also available, which is good to see, though their user ratings are equally rough.
It's also wonderful that the Watch Active 2 has Bluetooth to connect headphones and a Spotify integration that lets you load playlists onto the watch for full phone-free activities — a big deal for many. But it's only for Spotify; not YouTube Music, Pandora, Amazon Prime Music, or (gasp) Apple Music. Thankfully you can manually load music files if you're truly committed, but I really like the convenience of having my YouTube Music playlists on all of my devices and that's just straight-up not possible on the Watch Active 2. I'm sure Spotify is great, but I'm not giving up my preferred music app everywhere else just so I can listen to my music via my watch a few hours a week.
Having poor (or no) apps for Samsung wearables is, ultimately, the fault of the companies and not Samsung. But it just speaks to the issues Samsung faces in trying to grow its wearable ecosystem when it makes some of the most popular non-Apple smartwatches and it can't get big names to make solid apps — or in many cases make an app at all — for its platform. And if you can't get an app you need, or the app you need doesn't work well, it can dramatically affect your Samsung wearable experience.
Samsung Galaxy Watch Active 2: Competition
The Galaxy Watch Active 2 sits in a unique space due to its ability to be a full-fledged smartwatch without really looking like one, and at the same time, have more health features than many fitness trackers. If you prefer a smartwatch that looks more like a traditional watch and want to retain many of the features of the Watch Active 2, then consider picking up the Samsung Galaxy Watch 3.
As a more traditional-looking watch, the Galaxy Watch 3 offers a physical rotating bezel as an option for navigating the watch interface over the capacitive option on the Watch Active 2. You will still have the ECG monitoring, GPS, and other fitness features too, but the overall size may be less comfortable when working out. The great-looking design of the Galaxy Watch 3 will also cost you at least $50 more than the Watch Active 2.
However, if you are looking for a device that is more fitness-focused rather than a smartwatch, then you may prefer the Garmin Vivosmart 4 — not to mention it's also going to cost you less money. Since this is a fitness-first device, it has the more traditional fitness band design but packing in a lot of great health features. You'll have heart rate monitoring, sleep, and blood oxygen tracking, but you won't have GPS or the advanced features of the Watch Active 2 like ECG monitoring.
Samsung Galaxy Watch Active 2: Should you buy the Galaxy Watch Active 2?
If you're looking for a full-featured smartwatch, and fitness tracking abilities are also high on your list of needs, the Galaxy Watch Active 2 needs to be in your consideration. The Watch Active is incredibly useful for daily activity tracking, workout tracking, heart rate monitoring, sleep tracking — and my quibbles over its less-than-stellar GPS performance is really only an issue for fastidious runners and bikers. Beyond fitness, you get a full suite of smartwatch capabilities — just configure it to do as much, or as little, as you want. The only disappointing part of the software experience is just how bad third-party apps and services are.
4.5 out of 5
The Watch Active 2's hardware is excellent, and its relatively neutral look can easily be adapted to your style with the band(s) of your choice. The capacitive bezel nearly replicates the functionality of Samsung's physical rotating bezels, and it integrates perfectly into the software. And as we all expect, the 1.4-inch display is excellent. Battery life also bests pretty much every Wear OS watch out there, with two full days even using every feature, and three days if you take battery precautions.
It's reasonable not to want to pay $189 for a smartwatch if you only want the fitness tracking and don't care for the extra features. When you can pick up an excellent fitness tracker for under $40 and knowing that the Watch Active 2 won't be updated past September 2022 it may be hard to justify purchasing right now. While the other options may have smaller screens and fewer capabilities, with some missing GPS, they have the upside of being small and inexpensive. But the Galaxy Watch Active 2 is a full-featured smartwatch that also happens to be a really good fitness tracker while doing a great job of not having that "fitness" look. It's easily worth the money.
Samsung Galaxy Watch Active 2
The Galaxy Watch Active 2 has great-looking high-quality hardware, a good display, strong battery life and GPS. Plus capable software with a capacitive bezel that makes navigation a breeze. Not to mention some health features that you won't find on most other smartwatches.
Review Changelog, December 2021
This article was originally published in November 2019. It was updated in December 2021 with the following changes.
Updated price and availability section.
Added information regarding the November software update.
Noted that the watch won't be updated past September 2022.
It was updated in May 2021 with the following changes.
Added price and availability section.
Included information regarding system updates that brought new features to the watch, including fall detection, running analysis, VO2 max measurement, and ECG.
Added a changelog.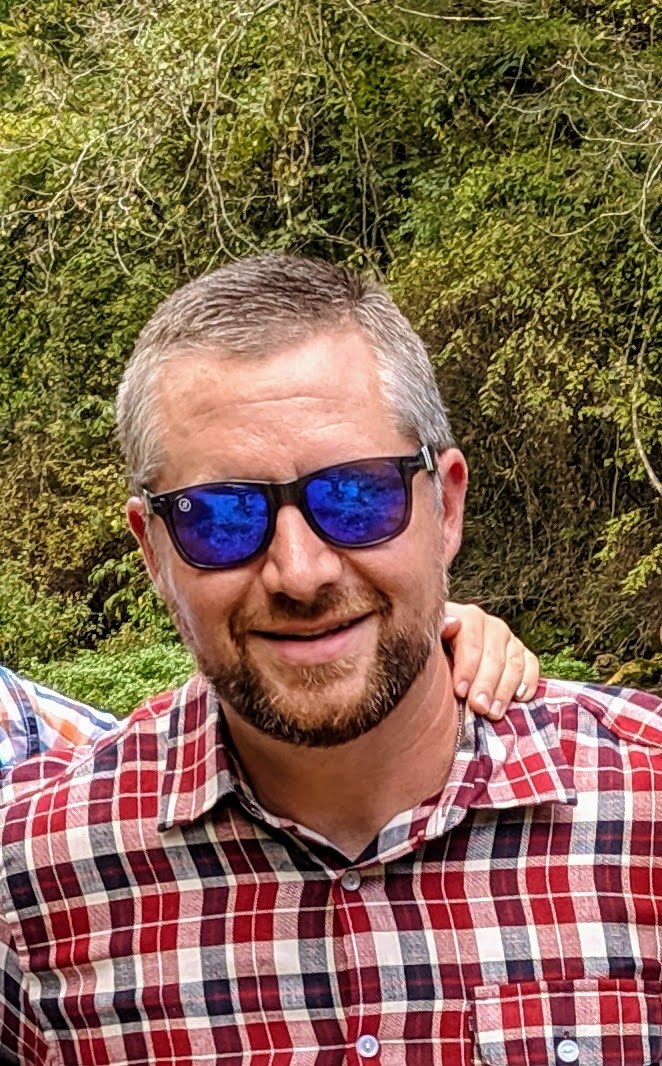 Chris Wedel is a fan of all things tech and gadgets. Living in rural Kansas with his wife and two young boys makes finding ways to get and stay online tricky. By utilizing his years of experience with the tech and mobile communications industries — success is assured. When not conquering connectivity challenges and testing new gadgets, he enjoys cruising a gravel road in his UTV with some good tunes.