Best smartwatch for fitness 2023
Finding the best fitness smartwatches that balance fitness tools with actual 'smarts' like apps and voice assistants.
Choosing the best fitness smartwatch is about deciding how much you care about its fitness tools versus its smartwatch software.
Serious athletes want a smartwatch that packs in tons of sensors, training plans, and a big battery; everyday users might compromise on these for a better phone sync with third-party apps and a mic/speakers.
We've generally looked for balanced fitness smartwatches that will help you work out but don't abandon the smarts and style you'll want. But we've also included picks that skew one way or the other, so everyone's needs are met. Starting with the excellent Garmin Venu 2 Plus, these are the best fitness smartwatches available today.
At a glance
Load the next 3 products ↓
Best for runners
Best for runners
While barely offering any traditional smarts, this AMOLED fitness watch gives you all the training data for running, swimming, and cycling you could want with no subscription.
For beginners
Best for beginners
Most of the best fitness smartwatches cost $300 and up. If you're hoping to find something closer to $100, Amazfit packed a lot of essentials into this attractive budget package.
Best for iPhone
Best for iPhone users
Maybe the best fitness smartwatch on this list, the Apple Watch Ultra has the downside of its iOS exclusivity and absurd price tag, but Apple users should seriously consider buying one.
Best overall
The best fitness smartwatch
Reasons to buy
+
Gorgeous AMOLED touch display
+
Up to 9 days of battery life
+
Built-in GPS
+
HRM & SpO2
+
Built-in mic and speaker
Reasons to avoid
-
Pretty expensive
-
Garmin watches aren't the "smartest"
Garmin watches give you a horde of health and workout data paired with long battery life, but they also look somewhere between boring and ugly and have very few smart features. The Garmin Venu 2 Plus is the closest the company has come to addressing this reputation, adding a beautifully bright AMOLED touch display and a mic/speaker to a smartwatch while still offering nine days of battery life.
Any of the best Garmin watches could fill this top slot if fitness is your sole priority. But the Venu 2 Plus strikes the best balance of the bunch. It has all the core Garmin tools like Body Battery, fitness age, sleep/stress tracking, animated exercises, tap-to-pay, and music storage of Spotify, Deezer, and Amazon Music playlists, or your own MP3 files.
More importantly, it's the rare Garmin watch that can actually take phone calls or let you speak to Google Assistant, Bixby, or Siri. Plus, it recently added AFib detection to check on your heart health.
Our Venu 2 Plus review praised everything from the "vibrant screen" to the dual option of three buttons and the touchscreen for navigating menus since touch isn't the best option during a sweaty workout but is far superior for daily life. The watch lives up to Garmin's nine-day battery life estimate or across 24 GPS-tracked hours, which crushes most of the other best fitness smartwatches on this list.
We believe the Garmin Venu 3 will arrive soon, based on several recent leaks. We hope that it'll retain the 2 Plus' mic and speaker, but since the Garmin Venu 2 didn't have these, we can't be certain just yet. For now, you'll want to go Plus for the best fitness smartwatch experience.
Best lifestyle watch for fitness
Best lifestyle watch for fitness
Reasons to buy
+
Wear OS 4 apps, smarts and performance
+
HRM, SpO2, ECG, BIA, temperature sensors
+
Optional LTE connectivity
+
Sapphire Glass protection
+
Fast charging speeds
Reasons to avoid
-
Relatively short battery life
-
Relies on touch bezel
Now let's turn to the other side of the spectrum of fitness watches. The Samsung Galaxy Watch 6 is an Android smartwatch with fitness tools rather than a strict "fitness smartwatch" like the old Galaxy Watch Active 2. Still, even though Samsung Health doesn't have in-depth metrics and workout suggestions, you can download 3rd-party running apps like Strava or Nike Run Club that fill the gap, thanks to Wear OS.
Compared to most fitness smartwatches with weak processors that prioritize battery life, the Galaxy Watch 6 has a beautifully smooth UI and blazing performance. Plus, it has more health sensors than most fitness watches: the Galaxy Watch 5 can track your heart rate, blood oxygen, heart rhythm (ECG), skin temperature, and Bioelectrical Impedance Analysis; it also measures blood pressure in some territories.
As our Galaxy Watch 6 review pointed out, Samsung has made some effort to improve its fitness tools this generation, adding personalized heart rate zones to better judge the quality of your workouts. The base Watch 6's touch bezel has been improved to be a bit more responsive, thanks in part to the new Exynos W930 chip; the Watch 6 Classic's physical bezel is much more convenient during workouts, but the stainless steel design makes it a bit heavy for workouts. So it's mostly up to your preferences which option to choose.
Thanks to its Wear OS support, Android phone owners can use the Galaxy Watch 6 to text friends with the QWERTY keyboard, manage their calendar, speak to Google Assistant, and use other tools besides fitness widgets. It's this balance that makes us recommend it as a top option.
Best for battery and power
Best for battery and power
Reasons to buy
+
Most of the same perks as Galaxy Watch 6
+
3-day battery life
+
1.4-inch display
+
Titanium case with elevated bezel
+
GPX maps and trackback feature
Reasons to avoid
-
Heavy, thick design
-
Expensive
-
Not many "pro" features
A common theme with most of our favorite fitness smartwatches is that they don't have the best battery life. Some do better than others, but the fact is that most will need daily charging if you regularly use GPS tracking. The exception is the Galaxy Watch 5 Pro. It's a souped-up version of the Watch 5 with a massive battery that lasts 80 hours, or up to 20 while using GPS.
The good news is that the device lived up to Samsung's estimates in our Galaxy Watch 5 Pro review. It'll last 3+ days with continuous heart rate and blood oxygen monitoring as well as sleep tracking, even taking some light GPS tracking into account. If you add tools like AOD, always-listening assistant, or music storage, it comes closer to 20-30 hours.
Even though the Galaxy Watch 6 has arrived since then, the Watch 5 Pro still has an exclusive fitness tool: downloadable GPX Routes for running, hiking, and cycling. Even if we like the Watch 6 Classic for its physical bezel, the Watch 5 Pro has the benefit of better battery and a more lightweight and sturdy titanium case, along with Sapphire Glass.
Overall, the Watch 6 Classic vs. Watch 5 Pro is a surprisingly tough battle. Because Samsung brought the Watch 6's new Wear OS 4 tools to its last-gen watches, the Galaxy Watch 5 Pro is still worth buying today. And the Pro gives you a huge battery buffer so that you know it'll rarely die on you. If you can live with the weight, the Pro may be the best Android fitness smartwatch available.
Best watch with fitness subscription
Best watch with fitness subscription
Reasons to buy
+
Ultra-fast Wear OS 3
+
Fitbit integration w/ 6-mo free trial
+
Comfortable and gorgeous design
+
Great watch faces and customization
Reasons to avoid
-
Missing continuous SpO2, AFib detection
-
Only 24-hour battery
Most mainstream smartwatches have basic fitness tools, but they're all about motivating you to hit movement goals and logging your effort. It's self-guided, with no real effort to diagnose your health or guide your future workouts. Google watches give you much more health and fitness guidance via Fitbit Premium, which measures and explains your current wellness, stress, sleep quality, and workout readiness, measured against your numbers from the last three months.
Fitbit remains a popular brand, but not everyone likes actual Fitbit watches. If you're someone that wants Fitbit data in a smarter package, take a long, hard look at the Google Pixel Watch. It doesn't have the sensors or battery of the Fitbit Sense 2, but it's much more pleasant to use for day-to-day life.
Our Pixel Watch reviewer raved about its "snappy" performance powered by its industry-leading 2GB of RAM. He loves the rotating crown for scrolling through notifications with satisfying haptic feedback — a major improvement on the touch- or button-only navigation on a lot of fitness watches.
The Pixel Watch deeply integrates Fitbit into Wear OS and your watch faces, so you can see a lot of useful information without having to search through the app. A few Fitbit features like automatic workout detection are missing, but otherwise you're getting a Fitbit-quality experience along with all the smartwatch tools like third-party apps and Google Assistant that Fitbit watches no longer support.
We hope that the Pixel Watch 2 will perform even better for fitness. But for now, the 1st-gen smartwatch is a reliable purchase.
Best for health tracking
Best fitness smartwatch for health tracking
Reasons to buy
+
Sleek, slim design
+
Six days of battery life
+
Built-in mic and speaker
+
Google Maps/ Wallet
+
HRM, SpO2, cEDA, ECG, temperature
Reasons to avoid
-
No Google Assistant
-
No music storage
-
Fitbit Premium required
-
Short GPS tracking life
Compared to the original Sense, which struck a delicate balance between fitness and smartwatch tools, the Fitbit Sense 2 leans more onto the fitness side of the smartwatch spectrum. That's why we have the Pixel Watch listed above it. But the Sense 2 is both more affordable and has a few key exclusive features that might make it more tempting to fitness fans.
The Fitbit Sense 2 may not have Google Assistant, music storage, or limited third-party apps anymore. But thanks to the Google acquisition of Fitbit, it does have Google Wallet and Google Maps; the latter is especially exciting to help guide you during runs or bike rides towards your destination. It also has a mic and speaker for taking Bluetooth calls or speaking to a smart assistant like Alexa or Siri.
Our Fitbit Sense 2 reviewer noted that despite the "baffling" cutbacks in smart features, he appreciated the new and improved interface that's a light version of Wear OS, with a new physical button for selecting widgets that's so much more reliable than last gen's capacitive touch button. The AMOLED display remains bright and readable, too.
So what makes the Fitbit Sense 2 beat the Pixel Watch in some areas? The Pixel Watch only has a heart rate sensor and inactive SpO2 sensor months after launch. The Fitbit Sense 2 can continuously track your stress levels, check your body temperature to ensure you're healthy and sleeping well, use its ECG sensor to check for an irregular heartbeat, and also warn about irregular heart rhythm over time using the standard HRM.
It also lasts across six days of battery life with regular use, though it's only rated to last 5 hours with GPS tracking. That makes it hard to recommend for "serious" athletes compared to a Garmin watch, but should be plenty for casual fitness tracking and beats the Pixel Watch easily.
Best longevity
Best for durability and battery
Reasons to buy
+
Qualcomm Snapdragon W5+ Gen 1 performance
+
Powerful 628mAh battery w/ Essential Mode
+
HRM, SpO2, skin temp
+
Military-grade durability
+
Reliable rotating crown
Reasons to avoid
-
Too large for some wrists
-
No Google Assistant yet
We're big fans of how Mobvoi prioritizes battery life while still offering powerful performance for its Wear OS watches, something only Samsung typically does. We really like our former pick, the TicWatch Pro 3 Ultra GPS, but since that watch remains stuck on Wear OS 2, we're going to point you instead to its newer model, one of the best Android smartwatches out there.
The Mobvoi TicWatch Pro 5 takes a similar design approach to the last model, with a massive battery, MIL-STD-810G rating, and a dual-layer display that enables a low-powered "Essential Mode." But it added a top-tier Snapdragon Wear chip with twice the RAM, quadruple the storage, and a new temperature sensor.
Generally speaking, this is the same massive watch with 3-day battery life as its predecessor, only with far-superior Wear OS 3 software. We're still waiting for Mobvoi to add Google Assistant, but we can hope it arrives soon despite the company's update woes in recent years.
Our TicWatch Pro 5 review praises the watch's "incredible performance" and "better than expected" health tracking across heart rate, blood oxygen, and skin temperature. The Mobvoi Health app will show you some basic data on sleep trends, VO2 Max, and more, but you'll probably end up relying on a third-party app for more robust tools.
This watch should last at least as long as the Galaxy Watch 5 Pro thanks to its larger capacity...except that it costs $100 less. So despite the lack of Samsung's patented software support, you may want to consider Mobvoi's fitness smartwatch instead.
Best for runners
Best fitness smartwatch for runners
Reasons to buy
+
All-systems GNSS/ dual-frequency GPS
+
12-day battery life
+
Gorgeous AMOLED display in two sizes
+
HRM, SpO2, NFC
+
Robust Forerunner fitness suite
Reasons to avoid
-
Basically no smartwatch features
-
Fairly expensive and heavy
Despite being the best running watch we've tested, the Garmin Forerunner 265 isn't what you'd call a smartwatch in the traditional sense. It has the same beautiful display and music storage apps as our top pick, the Venu 2 Plus; but it doesn't have a mic or speaker and has a less stylish plastic case instead of aluminum for the same price.
Despite that, we're squeezing in a second Garmin watch on our best fitness smartwatch list, simply because no other pick on this list gives runners, cyclists, or swimmers the detailed coaching and post-workout body analysis that the Forerunner 265 offers. And compared to the other great Garmin Forerunner models available, it's the rare model with an AMOLED that's actually readable for notifications, instead of the low-res, non-touch MIP displays most Garmin watches use.
Our Garmin Forerunner 265 review goes in-depth on the laundry list of features you get to help you before, during, and after a run. Where most lifestyle watches tell you to hit your daily targets without any context, the Forerunner 265 tracks your current fatigue and training load during the last week to tell you your current training readiness and adjust your automated daily suggested workout — or tell you not to work out at all — based on that capacity. After your run ends, you'll see how your aerobic and anaerobic fitness has improved, with a recommendation of how long to wait before your next run.
If that sounds like a lot, believe it or not, I'm just scratching the surface! Unless you want to upgrade to the Forerunner 965 for full-color maps and real-time stamina tracking, the Forerunner 265 gives you the best fitness watch experience on the market today. It's much more specialized than the Venu 2 Plus, in exchange for losing the mic and speaker.
Best for beginners
Best affordable fitness smartwatch for beginners
Reasons to buy
+
Onboard 5-system GPS
+
Continuous HRM, SpO2, stress
+
Automatic workout detection
+
Bright AMOLED display
+
14-day/ 25-hour battery life
Reasons to avoid
-
Lacks third-party apps
-
No mic, speaker, NFC
If you're buying a fitness smartwatch for the first time, you might be a tad overwhelmed by how many options you have, not to mention the pro-level price tags. Luckily, several fitness watches cater to beginners and first-time users. You may not need a watch equipped with every fancy feature under the sun. That's where the Amazfit GTR Mini — which costs significantly less than every other pick on our list — comes in.
Even though Zepp OS is fairly limited, it's very easy to use and understand, and its simplicity helps the watch last for two weeks per charge (or one with heavy use). While it has "120 sports modes" that encompass the full range of exercises and sports out there, there are seven core sports modes — running, cycling, walking, indoor walking, treadmill, rowing machine, and elliptical — that the GTR Mini can automatically detect.
Our Amazfit GTR Mini reviewer praised the watch for how much it can accomplish and for its beautiful AMOLED display. Its 326ppi matches a lot of the other picks on this list, and the 36g weight (with strap) makes it so much more comfortable for both daily wear and sleep tracking.
You can upgrade to the Amazfit T-Rex Ultra or Amazfit Cheetah Pro for higher-quality fitness tools, including the Zepp Coach AI that'll guide your fitness routine. Of the two, the Cheetah Pro does have a mic and speaker for Bluetooth calling and the Alexa assistant, making it a decent smartwatch option. But these pricier watches have stiff competition in the $300–$400 range; if you want the essentials in a more affordable package, the GTR Mini stands alone.
Best for iPhone users
Honorable mention: Best fitness smartwatch for iPhone users
Reasons to buy
+
1.9-inch ultra-bright display
+
Military-grade protection and premium materials
+
Good (for Apple) battery life
+
Dual-frequency GPS tracking
+
HRM, SpO2, ECG, thermometer, LTE
Reasons to avoid
-
Absurdly expensive
-
No offline maps or detailed metrics
As an Android-focused site, we don't typically focus as much on Apple devices that our readers can't use. But we have to give credit where it's due, and the Apple Watch Ultra deserves athletes' attention despite its exorbitant price tag and short battery life. If you're an iPhone owner and have the money, this watch gives you the best of both worlds: Apple's watchOS smarts and plenty of fitness tools.
The watch itself has a titanium case, sapphire glass display with 2,000 nits of brightness, MIL-STD-810H protection, 10ATM water resistance with protection for "high-speed water sports" and diving, a rotating crown and two buttons for tactile feedback during workouts, and a ton of health sensors for an in-depth look at your health. It can last 12 hours with GPS tracking, or up to 60 hours in Low Power Mode.
As for software, the latest watchOS version added tons of useful fitness-tracking data and watch faces. You can see your heart rate activity zones, elevation, running power, stride length, vertical oscillation, and more on your wrist while you work out. You can even create custom workouts encouraging you to hit certain benchmarks like pace, distance, heart rate, or cadence for a certain amount of time. It's exactly what you need in a fitness smartwatch.
Our colleagues at iMore called the Apple Watch Ultra the "best Apple Watch for most people this year" over the Series 8 in their review, and our senior editor of wearables Andrew Myrick also tested and loved the Ultra, calling it his "favorite smartwatch ever." When we matched up the Apple Watch Ultra vs. Samsung Galaxy Watch 5 Pro — the premium Android watch we included above — he said that the Ultra is almost "impossible to recommend given the price," but he personally didn't regret paying so much for it.
If you're turned off by the price, the Series 8 has most of the same software perks; it just lacks most of the hardware protection, has a smaller display and less premium materials, and its battery life is less reliable.
Best fitness smartwatch: How to decide
Why you can trust Android Central Our expert reviewers spend hours testing and comparing products and services so you can choose the best for you. Find out more about how we test.
The ultimate fitness smartwatch comes with numerous sporting and workout modes that can be applied to the real world, comprehensive health, and workout tracking functionalities. It provides valuable feedback and analytics that you can benefit from. It is important to get a wearable with a heart rate monitor, along with as many other sensors as you need for health, sleep, and stress tracking.
Bonus features such as Google Pay and third-party apps are nice, but they aren't entirely essential. You need your smartwatch to be a portable health and fitness trainer for your fitness needs. The best fitness smartwatch will help you on your journey, aid you in your workouts, and track your progress.
We feel confident that the Garmin Venu 2 Plus is the best fitness smartwatch for most users. You have a little bit of everything, including an attractive design, solid fitness features, and a few extra smartwatch perks. But it sits closer to the fitness side of things than the "smart" side, even with its mic/speaker and music storage. A Galaxy or Apple Watch will serve you better if you need fitness tools but don't want to make them the focus of your watch.
On the other hand, you'll want to turn to Garmin, Fitbit, Polar, or another fitness-focused brand if that's your number one priority. These watches may not have superfluous battery-draining apps. Still, they'll actively guide your training with recommendations for today's workout and subsequent recovery time. In contrast, a lifestyle watch will simply tell you to close your rings every day with little other guidance.
Your preferences are your own, but whichever way you lean, these picks should guide you towards a healthier body or your next PR.
Get the Android Central Newsletter
Instant access to breaking news, the hottest reviews, great deals and helpful tips.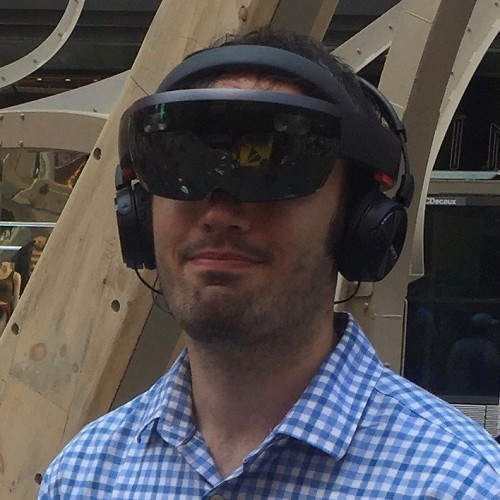 Senior Editor, VR/AR and fitness
Michael spent years freelancing on every tech topic under the sun before settling down on the real exciting stuff: virtual reality, fitness wearables, gaming, and how tech intersects with our world. He's a semi-reformed Apple-to-Android user who loves running, D&D, and Star Wars. Find him on Twitter at @Michael_L_Hicks.