Best smartwatches that can measure blood oxygen saturation levels 2023
Make sure you're getting enough air, or if you could have a breathing condition you don't know about.
Quick menu
1. At a glance
2. Best overall
3. Best premium pick
4. Best value
5. Best flagship
6. Best battery life
7. Best with FDA approval
8. FAQ
9. How to choose
Your body's blood oxygen levels serve as a warning sign of sleep apnea, trouble adjusting to high altitudes, or even serious pulmonary medical conditions. Finger-based pulse oximeters are the most accurate for spot readings, but uncomfortable for sleep tracking. And you won't know if you need one unless you do some long-term monitoring first. That's where smartwatches with SpO2 tracking come in.
Blood oxygen monitoring is increasingly common on smartwatches these days. But not all pulse oximetry sensors are created equal, and many watches are limited on when (or how often) you can take readings. Plus, blood oxygen monitoring consumes battery life much faster than heart rate readings, and not all watches have the longevity to support SpO2 tracking easily.
Starting with the Garmin Forerunner 265, we've rounded up some of the best smartwatches with blood oxygen monitoring. We'll focus on the best options related to battery life, frequency of readings, related health-tracking features, accuracy, and more.
At a glance
Best overall
Best overall
Reasons to buy
+
All-day Pulse Ox acclimation mode
+
Body Battery + Training Readiness
+
HRM with HRV testing
+
2-week battery life
+
Built-in GPS with altimeter
+
Two size options
Reasons to avoid
-
No third-party apps, mic/speaker
-
Worse battery than Forerunner 255
-
Have to upgrade for acclimation mode
One of the best ways to improve your blood oxygen levels is to exercise, and Garmin watches are among the best for encouraging and tracking activity and health data.
The Garmin Forerunner 265 is the brand's best running watch that also caters to swimmers and cyclists, with an accurate Pulse Ox tool that can take spot checks, measure when you're sleeping, or even stay always-on in "acclimation mode." Whichever option you choose, we've also found their SpO2 readings more consistent than other brands, which tend to waver more wildly.
Honestly, we'd recommend most Garmin watches above other brands, simply to have the versatility of All-Day, Sleep Only, and Spot Check readings — it's less common than you'd think. We've focused on the Forerunner 265 because of its fantastic running-based software, up to 15 days of battery life, and beautiful 1.3-inch AMOLED display — which our Garmin Forerunner 265 review goes into in more depth.
To be clear, Garmin isn't necessarily the leading brand in other health monitoring data. For instance, it's behind leading brands on detecting irregular heartbeat rhythm; many of our picks below for the best smartwatches with blood oxygen monitoring have ECGs and passive AFib detection. But its standard heart rate monitoring with HRV is about as accurate as we've seen without using an actual strap.
Ultimately, the Garmin Forerunner 265 is an all-around package for both health and fitness tracking that gives you everything you need to improve in both categories. It'll tell you how much Body Battery you recovered, how ready you are to work out, and recommend how hard to run or cycle on any given day. It's the watch that I (the author) wear daily, and it keeps close tabs on my blood oxygen at all times.
Best premium pick
Best premium pick
Reasons to buy
+
Extremely accurate sensors and tracking features
+
Gorgeous AMOLED display
+
Great battery life
+
Best running metrics on the market
Reasons to avoid
-
Expensive
-
A bit heavy for sleeping
Given its position as the "best overall" pick, it's clear that the Forerunner 265 is an excellent smartwatch. But if you have a little extra cash to spend, the Garmin Forerunner 965 is clearly the best smartwatch on this list.
Starting with the foundation of the Garmin Forerunner 265, this premium watch adds in a bigger battery and introduces an altitude acclimation widget that uses blood oxygen data to inform runners and mountaineers how well they're adjusting to higher elevations. The Forerunner 965 then uses that data to adjust your VO2 Max score accordingly.
The boost in battery life also means that you can closely monitor your heart rate and blood oxygen data throughout the day without worrying about a recharge. As described at length in our Garmin Forerunner 965 review, our staff writer (and resident runner) Michael Hicks kept the watch running through a hard workout and a full night's sleep, and it only lost about 5 percent of battery life.
Of course, you also get all of the fun features you'd expect to find in a smartwatch nowadays, such as GPS, NFC support, and ANT+ for connecting to accessories like heart rate straps. Again, with a starting price of around $600, the Forerunner 965 isn't for everyone. If your main focus is accurate health monitoring, you can get a nearly identical experience with the Forerunner 265. But if you have the cash to spend and you prioritize battery life in your devices, this is the Garmin watch for you.
Best value
Best value
Reasons to buy
+
Onboard GPS
+
Heart-rate monitoring
+
5 ATM water resistance
+
ECG, cEDA, skin temperature sensors
+
Six-day battery life
+
Google Wallet and Maps
Reasons to avoid
-
Requires SpO2 app and Premium
-
Relatively short battery life
-
Not many "smart" features
If you're someone who cares about blood oxygen data, then you're probably also interested in other bodily health data, too. Most smartwatches track heart rate and SpO2, but if you need more information, then the Fitbit Sense 2 is an excellent choice to consider — if you don't mind paying for Fitbit Premium.
In addition to the usual data, the Fitbit Sense 2 has a continuous electrodermal sensor (cEDA) to detect your current stress levels and a heart rate sensor that checks your heart rate variance (HRV) data that also indicates stress levels and overall health. In addition, you have a temperature sensor that helps indicate if your body is recovering energy optimally while sleeping (which backs up your SpO2 data) and an ECG sensor to check for irregular heart rhythm.
As for blood oxygen tracking, the Sense 2 isn't the most convenient because it requires a specific SpO2 app that sends that data to your Fitbit app while sleeping; you can't take a spot-check score at a specific moment. But long-term graphical data at night is arguably more useful anyway, and you can export that data to send to your doctor from the app — something competing brands don't offer.
Otherwise, our Fitbit Sense 2 reviewer praised the watch for its redesign compared to the original Fitbit Sense. It's narrower, more comfortable, has a physical button to select things instead of an annoying capacitive touch button that you had to squeeze and didn't always work, and uses a revamped UI that we liked. Plus, you have the benefit of Google's Fitbit acquisition in that it gets access to Google Maps and Google Wallet, something that regular fitness watches can't usually access.
Best flagship
Best flagship
Reasons to buy
+
Continuous SpO2 tracking
+
Wear OS 4
+
Onboard GPS / optional LTE
+
Google Assistant/Wallet
+
HRM, ECG, BIA, skin temperature sensors
Reasons to avoid
-
Thick, heavy design
-
Battery life isn't better than the Galaxy Watch 5
-
Some inaccurate readings
-
Android-only, some features Samsung phone-exclusive
Hands-down, Samsung makes the best Android smartwatches, with the Galaxy Watch 6 as our number-one favorite choice. Aside from loving the One UI 5 Watch interface, we really appreciate how Samsung stays at the cutting edge of health tracking.
Now, it's worth mentioning that if you already own the Galaxy Watch 4 or 5, this may not be the huge upgrade you're hoping for. Comparing the Galaxy Watch 5 vs. Galaxy Watch 6, you'll find that the new watch only improves upon its predecessor in a few key areas. You get a slightly larger and better-looking display, a new and improved processor, and a boost in RAM, but that's about where the upgrades end. Considering that the Galaxy Watch 5 held the title of best wearable on the market for a full year, that's not necessarily a bad thing, but it may be disappointing if you're looking for a groundbreaking new device.
Needless to say, with the Galaxy Watch 6, you can spot-check SpO2 data, measure during sleep only, or even detect it continuously — at a higher frequency than most competing brands. But blood oxygen monitoring is just the start. The Galaxy Watch 6 also measures your heart rhythm, body composition, and skin temperature, and it's received FDA approval for passive AFib detection.
If you plan to use the Galaxy Watch 6 for sleep tracking, we recommend going with the smaller model so it's not too disruptive or uncomfortable. It's also worth noting that in our Galaxy Watch 6 review, we noticed that the sleep tracking widget emphasized the lowest SpO2 percentage rather than the average, which could lead to some stress if you're dealing with one aberrant reading. That being said, the Watch's SpO2 readings tend to be spot-on during the day.
Best battery life
Best battery life
Reasons to buy
+
Onboard GPS
+
Up to nine-day battery life
+
All-day SpO2 and ECG app
+
Mic/speaker for calls and assistants
+
Garmin Pay & music storage
+
Sleep score and fitness age
Reasons to avoid
-
Expensive
-
Fewer features than Forerunner series
If you liked all of the perks described for the Forerunner 265 but want a more traditional smartwatch experience, the Garmin Venu 2 Plus is one of our favorite all-around fitness smartwatches. Even though the Garmin OS is more limited than a traditional lifestyle watch, the Venu 2 Plus comes the closest to bridging that gap.
In addition to all of the same health tricks as the 265, Garmin added a new ECG app that lets you take an on-demand reading for irregular heartbeats, bridging the gap between Garmin and more health-oriented smartwatches. It also has a nine-day battery estimate; even though all-day SpO2 data will cut significantly into that, it can still comfortably last days longer than non-Garmin options.
Otherwise, the Garmin Venu 2 Plus is, essentially, a smarter Forerunner 265 that's less focused on running. In addition to the same bright AMOLED touchscreen display as the 265, the Venu 2 Plus gives you a microphone and speaker. This lets you connect your phone's virtual assistant (Google Assistant, Siri, or Bixby) and use them with a single button shortcut. Considering almost no fitness watches have access to Google Assistant or Siri, it's a pretty great perk.
Plus, you can take Bluetooth phone calls on your watch; we found that the speaker volume is a bit quiet, but it's definitely useable in a pinch so you can keep your phone in your pocket on the go. You could even stream music from your wrist if you want. And the stainless steel bezel gives it a more refined look than the usual plastic-only appearance of Garmin watches.
You can also choose the Garmin Venu 2 if you want a more affordable AMOLED option and can do without the mic/speaker and third button for shortcuts. But $50 extra for those perks will pay off in the long run, and our Venu 2 Plus review breaks down why we like this watch so much. The battery holds up to Garmin's claims, and you get in-depth health metrics like fitness age, sleep score, and body battery so you know exactly how your body is doing. You even get HIIT workout timers and animated exercises for the gym to help improve your fitness.
Best with FDA approval
Best with FDA approval
Reasons to buy
+
Specifically designed to detect health conditions
+
Medically rated to test for AFib
+
Approved to detect sleep apnea
+
Great battery life
Reasons to avoid
-
Only a hybrid smartwatch with limited features
-
No built-in GPS
Most smartwatches have Pulse Ox these days, but you can never be fully sure how accurate the readings are. While most smartwatches ask for FDA approval for the accuracy of their heart rate monitors, they don't do the same for their SpO2 sensors because they're much more difficult to get right. In fact, as far as we know, only one smartwatch has SpO2 tracking FDA approval: the Withings ScanWatch.
This isn't your traditional smartwatch with proper apps, but that ensures it can last 30 days per charge with automatic 24/7 heart rate monitoring. And it has "clinically validated oxygen saturation" readings — taken at the UCSF Hypoxia Research Laboratory in San Francisco — that were "validated against the gold standard which involved blood oxygen samples analysis." In other words, you can trust that its SpO2 data is as medically accurate as a smartwatch can deliver.
The Withings ScanWatch combines this SpO2 data with the HRM, breathing, and movement data for some of the best sleep tracking data and sleep apnea detection you can get from a device that isn't medical-grade. It can also detect AFib and offers some standard workout tracking, though not quite at the level of a Garmin or Fitbit.
If you can accept the tiny circular display and the fact that most of its data must be viewed on your phone, the ScanWatch is what you want if accurate SpO2 readings are what matter to you, first and foremost.
FAQ
Why do you need a fitness smartwatch with blood oxygen monitoring?
Why you can trust Android Central Our expert reviewers spend hours testing and comparing products and services so you can choose the best for you. Find out more about how we test.
Hypoxemia, or low blood oxygen levels in your blood, is a serious condition caused by a variety of possible ailments. And without a pulse oximeter, you may not know that it's low blood oxygen that's causing the problem.
According to the Cleveland Clinic, symptoms can include headaches, shortness of breath, tachycardia, coughing, and (in extreme cases) bluish skin. Plus, of course, sleep apnea can cause other symptoms like poor and sweaty sleep, depression, and an inability to regain energy.
Aside from literally turning blue, most of these symptoms could easily be attributed to other bodily problems besides oxygen deficiency. A smartwatch may catch the problem and give your doctor a vital hint, so you're not stuck running tests for weeks trying to solve the problem.
Not only that, smartwatches will monitor your sleep quality, often giving you a score based on how often you move at night or your skin temperature. And heart rate monitors can sometimes detect heart arrhythmia, too.
So even though you can't always count on a smartwatch to be as accurate as a pulse oximeter, it's a great step in the right direction to catch a variety of symptoms.
Which Garmin watch is best for blood oxygen monitoring?
As much as we love the Forerunner 265 and Venu 2 Plus, Garmin has a much wider range of watch options at a variety of price points, ranging up to $1,000 or more. We try to keep our recommendations relatively affordable, but if your health is on the line, or if you need SpO2 data for a specific purpose like training at high elevations, you may want to shell out more money.
The Forerunner 965 takes the 265 template and adds (among other things) an Altitude Acclimation Widget. If you need SpO2 data because you frequently travel into mountainous terrain, the 965 will show what altitude your body is currently equipped to handle (below the current altitude), then adjust health data like your VO2 Max and training readiness based on how far you have to go.
We've tested Forerunner 965 and found it as impressive as you'd expect from (essentially) an upgraded 265, but it's a bit on the expensive side. I'll also point you to my Garmin Instinct 2X Solar review, since this rugged watch also measures altitude acclimation. It's very bulky for sleep tracking, to be fair, but it's designed for people who need to regularly keep an eye on their oxygen levels.
Otherwise, if you want something a little more affordable, the Forerunner 255 has nearly every feature as the 265 for $100 less if you can accept the downgrade to a dimmer memory-in-pixel (MIP) display; this gives you better battery life, in turn.
Or, you can check our list of the best Garmin watches to get a sense of what's on offer.
How to choose
How to choose
Blood oxygen monitoring has become so commonplace in advanced smartwatches that you almost assume it'll be there. But beyond the physical presence of the sensor, it's just as important how the Pulse Ox actually works on your watch, and how the software makes use of the data.
Both Fitbit and Garmin generally take a similar approach, silently collecting blood oxygen data and giving you a score or average of how well you're actually sleeping. The difference is that you can manually take a SpO2 reading on the Garmin Forerunner 265 whenever you want, while Fitbits mostly run behind the scenes. Either way, they'll give you a general sense if you're having trouble getting enough oxygen while sleeping, and their large batteries ensure running the Pulse Ox won't require daily charges.
Otherwise, Apple and Samsung support nightly Pulse Ox readings as well, with Samsung, in particular, offering the most health data and frequent SpO2 readings. And these come with a much more complete smartwatch experience, in exchange for a much shorter battery life.
Get the Android Central Newsletter
Instant access to breaking news, the hottest reviews, great deals and helpful tips.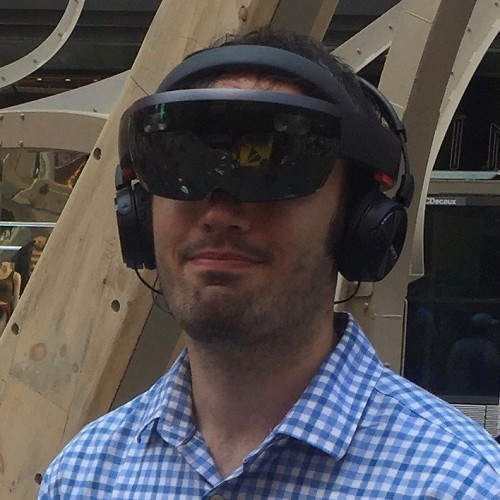 Senior Editor, VR/AR and fitness
Michael spent years freelancing on every tech topic under the sun before settling down on the real exciting stuff: virtual reality, fitness wearables, gaming, and how tech intersects with our world. He's a semi-reformed Apple-to-Android user who loves running, D&D, and Star Wars. Find him on Twitter at @Michael_L_Hicks.