The Fitbit Charge 6 will look extremely familiar to Charge 5 owners, with the design virtually unchanged from the 2021 tracker. That gives the new model respectable battery life and tons of health and sleep data, though the old display tech could have used a refresh. Under the hood, the Charge 6 makes its Google ownership well-known with a few new Google apps, revamped health algorithms, and Google account requirement.
Pros
+

Petite design perfect for sleep tracking

+

Improved HR sensor connects with treadmills

+

Haptic button works very well

+

Support for Google Maps/Wallet/YouTube Music

+

Swapping bands takes seconds
Cons
-

Small, dim display

-

No universal music controls

-

No cEDA sensor or altimeter

-

Built-in GPS isn't the most useful
Why you can trust Android Central Our expert reviewers spend hours testing and comparing products and services so you can choose the best for you. Find out more about how we test.
Since Google acquired Fitbit in early 2021, it has unabashedly claimed its sensors, algorithms, and labels for its Pixel Watches. Fitbit still exists as an independent brand, but after the underwhelming launches of the Sense 2 and Versa 4 last year, plenty of fitness fans wondered what would become of Fitbit under Google's leadership.
Enter the Fitbit Charge 6. In some ways, it's a meticulous clone of its 2021 Fitbit Charge 5 predecessor, with only a tiny haptic button to differentiate it. In other ways, the Charge 6 represents the new normal for the Fitbit label, with a Google account requirement, Google colors permeating the bands and UI, and Google apps prominently featured as perks.
Should Charge 5 owners upgrade to the Charge 6 solely for the software changes? And should lapsed Fitbit users treat the Charge 6 as a reason to dive back into the ecosystem?
I'm here to answer those questions in detail, but here's a sneak peek: This may be the best fitness tracker on the market, taking over the title held by the Charge 5, but all of the Google coats of paint and app redesigns can't cover up the fact that this is yet another Fitbit, with the quality, quirks, and issues you'd expect from any of them.
Fitbit Charge 6 review: Price, availability, and bands
Announced on September 28 and released on October 12, the Fitbit Charge 6 costs $159 / £139 / €159/ CA$219 / ₹14,999. It's available in over 30 countries across North and Latin America, Europe, Asia, and the Pacific Islands.
The Fitbit Charge 6 comes in three colors: Black Aluminum case / Obsidian band, Silver Aluminum / Porcelain, and Champagne Gold / Coral. The default bands use silicone, but you'll find official Charge 6 bands made of nylon, leather, vegan leather, or plastic yarn, ranging from $30–$50, depending on the style.
Infinity bands ($30): Coral, Obsidian, Porcelain
Sport bands ($30): Hazel, Frost White, Deep Sea, Black Cherry, Black, Golden Sunrise
Premium Horween Leather ($50): Black, Plum
Woven bands ($35): Ocean, Prism Pride
Hook & Loop bands ($35): Charcoal, Coastal Blue
Vegan Leather bands ($50): Indigo, Ash
Fitbit also sells an official Wasserstein clip holder if you want to wear the Charge 6 without bands on your clothes or shoes, as well as a PanzerGlass screen protector if you're not satisfied with the basic Google Glass protection.
Fitbit Charge 6 review: Specs and upgrades
Swipe to scroll horizontally
| Category | Fitbit Charge 6 |
| --- | --- |
| Compatibility | iOS 15+ or Android 9+; Google account required |
| Display | 1.04-inch AMOLED (326 ppi); 450 nits brightness, Gorilla Glass |
| Materials | Recycled aluminum case; silicone band with aluminum buckle |
| Battery life | 7 days |
| Charge time | 2 hours (proprietary cable) |
| Sensors and location | HRM, SpO2, ECG, EDA, ambient light, accelerometer, vibration, NFC |
| Connectivity | Bluetooth 5.0 |
| Water resistance | Up to 50 meters |
| Dimensions | 1.45 x 0.91 x 0.44 inches; 36.73 x 23.09 x 11.2mm |
| Weight | 15g (pebble only); ~30g (pebble + band) |
Fitbit packed new smarts, apps, sports modes, and connectivity tricks into the Charge 6 compared to the Charge 5. It's mostly under the surface, though; in terms of hardware, it's the same tracker as the Charge 5.
The Charge 6 dimensions and 15g band-less weight remain unchanged from its predecessor. The same applies to the 1.04-inch AMOLED touchscreen, 5ATM water resistance, built-in health sensors, GPS and GLONASS antenna, week-long battery life estimate, and charging speed.
They're not identical, as the Charge 6 has its haptic button and revamped heart rate sensor. Charge 5 owners should upgrade if they like their current tracker but want revamped software and a non-touch control option. If you're lukewarm on your current tracker, you won't feel any better about the Charge 6.
Fitbit Charge 6 review: Design and comfort
As someone who regularly wears bulky running watches, switching to a fitness band gives my wrist a welcome break. The Charge 6 weighs about 31g or 1.1oz with the large band attached, or about half the weight of your typical fitness watch, and I find I resent it a lot less for all-day wearing when I'm at my desk typing.
Unchanged from the Charge 5 design, the Charge 6 pill has rounded edges that give it a classier look than past blocky Charges. Fitbit sent me the Champagne Gold Aluminum Charge 6, which I like for the contrast between its lighter sheen and the mostly-black display.
Fitbit made only one key change: it added a haptic button to the case's left side, letting you squeeze it to activate the display or take you back to the home screen while double-squeezing it pulls up Google Wallet. During a workout, pressing it will scroll you to the pause option, making it easy to tap the button and take a breather without having to scroll to find it.
Having tested the original Fitbit Sense and finding its haptic button frustrating and unreliable, I worried that a haptic button would cripple the Charge 6 experience. Thankfully, those fears were completely unwarranted: it works as it should, without being prone to accidental presses like a physical button. In fact, I much prefer squeezing the button over double-tapping the display to activate it — especially during a sweaty workout.
My only wish is that you could program a custom shortcut if you long-press the button, such as pulling up your favorite exercise or music controls.
Most of the tracker's design "vibe" comes from whichever band you choose, however. It is, after all, a tiny rectangle perched on your wrist, without enough size to make an impression on its own.
The default silicone strap is comfortable enough, and I like the Coral look that matches the bright, cheerful aesthetic of Pixel phones — and that it comes with both size options in the box, so you can find the best fit and not worry about measuring your wrist first.
That said, I'd look at some of Fitbit's first-party bands or our list of the best Fitbit Charge 6 bands for alternatives. Thankfully, Fitbit's complacency with the unchanged Charge 6 design means that your old Charge 5 bands will transfer over to the newer tracker. Our Charge 5 reviewer complained that his old Charge 3 & 4 bands didn't work with the new proprietary system, so there's reason for gratitude if you have a nice band collection already.
The band-releasing mechanism is intuitive: you simply pull a latch to release the current band and then shove in the new band until it clicks. It takes less than a minute to swap both bands, which encourages you to experiment or switch between a workout band and a daily band.
I plan to buy our top Charge 6 band pick, the Maledan Breathable Sport Band 3-pack, because I'm used to having better airflow on my wrist with my Garmin watches, and silicone can feel a little itchy and restrictive without holes. I also like Fitbit's Sport Band option for a similar reason and just wish you could choose a different default band in the cart.
For Fitbit's other watch band types, like nylon and vegan leather, many of them are sweat-resistant but not water-resistant, according to the fine print. You may find the materials more comfortable, but you lose the water-wicking perk of silicone.
Like all Fitbits, the Charge 6 resists water down to 50 meters, but it isn't splashproof or "showerproof" like the Fitbit Ace 3. Fitbit warns that its water resistance will decrease naturally over time from wear and tear, or specifically if you crack open the case with a fall. Shampoos, lotions, or "high-velocity water" are also advised against. Basically, you can take this swimming, but I wouldn't test its ruggedness in other conditions.
Fitbit also claims it works up to 28,000ft or between 14° to 113°F. My question is how you could climb to the top of Mt. Everest wearing the Charge 6 and not hit below-freezing temperatures that would break it. Personally, I'd wear it closer to sea level without actually swimming in the sea while wearing it.
Fitbit Charge 6 review: Display
I don't mind that Fitbit left the Charge 6 design unchanged from the last generation, given how comfortable it is. I do mind the inertia regarding the display since other fitness trackers have grown in this area.
The 1.04-inch display gives you a compact look at one data field at a time. Notifications are readable, thanks to the 326 pixels per inch (PPI) that make small text viable, and the Fitbit UI gives you rich colors corresponding with different data fields and features. They make the small size work, in other words.
If you look at trackers like the new Xiaomi Smart Band 8, that gives you a 1.62-inch display with the same ppi and 600 nits of brightness. Another tracker I reviewed last year, the Amazfit Band 7, offers a 1.47-inch AMOLED with 500 nits.
You can argue that the size of these trackers makes them look uglier than the Charge 6 without giving you any additional functionality. They're still touch-only trackers without the smarts or style of a typical smartwatch. Having said that, reading anything on them is easier, and they actually use the full display space with minimal borders. The Charge 6 could have at least reclaimed the thick bezels above and below its display stamp.
I also wish we'd gotten a slightly brighter display. You can read it outdoors, but 450 nits won't cut it in direct sunlight. It's at least fully visible indoors — something you don't get with an MIP display — and outdoors when it isn't fully catching the sun.
If you're at all concerned about visibility, you may want to upgrade to the Fitbit Versa 4 or Sense 2, both of which offer a 1.58-inch AMOLED, 1,000 nits of brightness, and Gorilla Glass 3 (the Charge 6 has Gorilla Glass protection, but an older generation).
Otherwise, well, many other comparable fitness trackers like the Garmin Vivosmart 5 and Fitbit Inspire 3 have even tinier displays, so I'd describe the Charge 6 display as more middle-of-the-pack than "bad."
Fitbit Charge 6 review: Health sensors
Fitbit kept the same health sensors between the Charge 5 and 6. That includes the optical heart rate monitor, which delivers more accurate results with the same hardware thanks to Google's software expertise.
Specifically, Fitbit says that the Charge 6 uses machine learning and AI from the Google Pixel Watch to deliver "60% more accurate readings during vigorous activities like HIIT, spinning, and rowing" compared to the Charge 5. The company also claimed that "despite the added compute load," they ensured it didn't affect its battery life estimate.
I'll admit that I'm not much for HIIT or spinning; I stuck to standard runs for my fitness tracker tests. The theory, however, would be that you could wear the Charge 6 loosely to give the GPS antenna a better signal — more on that later — and still get accurate results.
On that front, across seven runs where I simultaneously wore the $600 Garmin Forerunner 965 and Charge 6, my heart rate averages inevitably fell 1–2 bpm short. I can't necessarily say which is correct, but it's clear that Fitbit's results are consistent despite the looser fit. In fact, the last two runs were only one bpm off the pricier smartwatch, as if the Charge 6 is getting better at interpreting my data.
When doing a track workout that involved frequent pauses and sprints, the Charge 6 lagged behind in recognizing my anaerobic heart rate because it would take half a lap before it buzzed my wrist to say I was in the "Peak" zone. In other instances, when I gradually rose to Peak levels while climbing steep hills, the Charge 6 heart rate stayed in lockstep with my Garmin heart rate.
For a $160 tracker, the Charge 6 certainly delivers a level of heart rate accuracy I respect. At the same time, I'm disappointed that it doesn't pack in an altimeter, something the Charge 4 had but Charge 5 ditched. It ensures my post-run data is incomplete, as the Charge 6 can't interpret that my heart rate was elevated and pace slower because I was climbing up steep hills.
HR sensor aside, to get the most out of the Fitbit Charge 6's health data, you will need to wear it for sleep tracking. Its small size makes it well-suited for that, at least; if you prefer to go tracker-less at night, its uses are more limited, and you can probably go without Fitbit Premium.
During the day, the Charge 6 measures heart rate continuously, checking for abnormally high or low readings. You can also take spot checks using the ECG sensor for potential irregular heartbeat rhythm (AFib) or the electrodermal activity (EDA) sensor to measure stress levels.
At night, the Charge 6 will measure blood oxygen levels (SpO2), heart rate variance (HRV), passive AFib detection, breathing rate, and skin temperature levels. You can't take spot checks of these metrics; only measure them passively at night. You can check both daily data and trend charts showing variations from day to day.
After 14 straight days of sleep tracking, you'll have enough sleep data for Fitbit Premium to calculate your Daily Readiness score, Stress Management score, Sleep score, and other body judgment metrics.
Compared to the unreliable sleep data the Galaxy Watch 6 gave me — with hypoxemic blood oxygen and the body temperature of a corpse — the Charge 6 stays snug on my skin thanks to its size, with consistent readings to match.
SpO2 remained between 96–98%, skin temperature either stayed consistent or dropped just one degree, breathing rate sat at 15 per minute while varying about half a breath per day, and my resting heart rate stayed nearly flat. All data I'd expect from my relatively healthy body, with no surprises to suggest issues with the readings.
My only health-related complaint is that Fitbit didn't give the Charge 6 the continuous cEDA sensor in the Fitbit Sense 2. To get an EDA stress reading, you have to sit still for three minutes, staring at the display. I'd much rather Fitbit just take occasional background readings and combine them with all-day HRV data. Instead, you'll need to make sitting still a part of your daily routine and hope the awkward wait doesn't make you more stressed.
Fitbit Charge 6 review: Google apps
Fitbit leverages being owned by Google to add three key services to the Charge 6: Google Wallet, Google Maps, and YouTube Music.
Google Wallet replaces Fitbit Pay yet fulfills the same tap-to-pay service and requires the same 4-digit PIN code protection to authenticate as that did on the Charge 5. The difference is that you may already have Google Pay set up, so there is no need to worry about keeping your card data stored and updated on multiple services.
Once you sign into your Google account, you select one of your stored cards, wait for your bank to authenticate and enable it on your device, type in your CVV for verification, and you're all set. Entering your PIN is a bit of a pain since you have to swipe up and down before tapping each number four times. Better that than leaving payments unprotected, of course!
For Google Maps, you'll need your smartphone on hand. You sync your Maps app to the Fitbit app, then decide if you want Walking, Cycling, and/or Driving directions to automatically appear on your Charge 6 whenever you start a route. Then, input a destination, and you'll see a distance and arrow on your wrist. If you choose not to go the automatic route, you swipe left until you find the Maps widget and tap it.
The Charge 6's small screen restricts the YouTube Music "app," and we're all restricted by Fitbit pushing Google profits over functionality.
With YouTube Music connected, you can control your phone's music. The main screen shows the song name and a Play/Pause button. Swipe one screen over for the Skip Forward and Back buttons and one more screen for the Volume Up/Down buttons. On the Amazfit Band 7, for context, you see all five of these buttons and the song name on one screen.
You can also swipe down from the main screen to see your YouTube music playlists or recently played songs.
I understand why Fitbit took this route, but the fact is, most basic fitness trackers take a platform-agnostic approach to music playback controls, with Bluetooth in the driver's seat. The Charge 6 could easily have supported playback controls for any music app rather than pushing Spotify or Apple Music fans to switch subscriptions. They're already getting pushed to subscribe to Fitbit Premium, and that's enough upselling for a "cheap" tracker already.
Fitbit Charge 6 review: Fitbit software
I don't want to relitigate the "Is Fitbit Premium worth it?" discussion here, as the Charge 6 doesn't bring anything that other Fitbits haven't offered before.
Long-time Fitbit fans know what to expect from the app and will already have opinions on the Fitbit app redesign in September. Response to the redesign has been mixed, but Fitbit will add step streaks and other new or returning features over the next few months to try and keep those fans satisfied.
So, instead, I'll focus on what's available on the Fitbit Charge 6 itself. On that front, the biggest change from the Charge 5 is that the Charge 6 has all 40 Fitbit sports modes available on the device itself, instead of a mere six modes that you had to choose out of 20 available in the app.
The second significant change is that the Fitbit Charge 6 can connect via Bluetooth to gym equipment, projecting your heart rate on compatible treadmills, ellipticals, rowers, and exercise bikes. Fitbit named Nordic, Peloton, Concept2, and Tonal as the current list of partners while promising that more brands will receive support in the future.
Lastly, Fitbit added a "Zoom + Magnification" setting that lets you tap the screen three times to zoom in on text or once to zoom out. This would (in theory) make the 1-inch display less of an issue since you can hone in on small words and then slide around in the magnified view to read everything.
That's all the new software I know of. Otherwise, I'll highlight a couple of features carried over from older models that I appreciate:
Before runs, you can set a target related to distance, time, Active Zone Minutes, or calories, with a progress bar visible once you begin.
During runs, Fitbit will buzz your wrist a set number of times based on when you're entering a new heart rate zone: one buzz for Fat Burn, two for Cardio, or three for Peak. I love this because I never have to look at the display to know what's happening or to ease off.
Outside of runs, I find myself appreciating that it warns me every hour to get up and take a certain number of steps. Most fitness watches do that these days, but I like the gamified way Fitbit handles it, with a little Hourly Activity widget under the watch face that tells you how many hours you were active in total. With this sedentary writing job, I need the push to get up even when I'm busy with 4,000-word reviews.
Fitbit Charge 6 review: GPS and battery life
Before this review went live, I wrote an in-depth piece on the Fitbit Charge 6's GPS reliability. Rather than copy and paste my entire argument here, I'll summarize the main points to save you time, along with some new information.
The Fitbit Charge 6 has three GPS settings: Built-in, Connected, and Dynamic. The latter technically uses both your smartphone (Connected) GPS and Charge 6 GPS, but when I asked Fitbit for clarification about how Dynamic works, it turns out this mode will "choose to use the phone's GPS" unless it becomes disconnected from it. It doesn't use both at once, as many of us assumed.
So it turns out that my Fitbit Charge 6 "GPS tests" were actually testing my phone's GPS, for the most part. Only my last run, with built-in GPS active, shows how the Charge 6 does against a dual-frequency GPS watch like the Garmin Forerunner 965: it underreported my distance by about 1/10 of a mile after a 10K, skewing my pace average by 12 seconds.
That's not the worst result I've gotten on a GPS-only device by any means, but it's also no better than what the Charge 6's Dynamic mode delivered in several cases. You may decide to stick with that mode to spare the Charge's battery life unless you prefer running without a phone.
Other sites reported difficulty getting their Charge 6 GPS to connect unless you wear the tracker very loosely on your wrist; I'm mentioning that here so you're aware of the complaint, even though I personally didn't encounter as severe of an issue. GPS was occasionally slow to connect, but it frequently synced within seconds, even when I wore the Charge 6 tight against my wrist.
Your Fitbit Charge 6 battery life experience will depend upon your feelings about an always-on display. Without AOD and with Dynamic GPS toggled, my Charge 6 coasted along on pace to last the 7-day estimate with ease. Runs would barely take up any battery life, and I'd wake up from sleep tracking with the battery percentage barely drained at all.
My one built-in GPS run used up about 13% across an hour, a surprisingly reasonable amount for a petite tracker with a small battery. For context, the Sense 2 is only supposed to last 5 hours with continuous GPS, which would be 20% per hour. Let's be conservative and say the Charge 6 would last as long — but it could be even longer!
Most recently, I swapped the tracker to AOD mode and had some fun swapping watch faces a few times. Within four hours, the Charge 6 had dipped from 30% to 10%, fading fast. My guess is that the Charge 6 would only last two days at most with a full battery, the same as the Charge 5 in our AOD tests back in 2021.
As for recharging your Charge 6, it comes with a proprietary pin tracker and takes about two hours to hit 100%.
Fitbit Charge 6 review: The competition
When choosing the best Fitbits, we slotted the Charge 6 between the Pixel Watch 2 and Fitbit Sense 2. The Pixel Watch 2 has all of the same sensors and Premium reports, but significantly better smarts and app support as a standalone watch at the cost of a shortened battery life. The Fitbit Sense 2 provides a fairly similar health sensor experience, but with a much-improved display.
In either case, however, you're paying significantly more upfront, with the promise of Premium payments once your six-month trial ends. The Pixel Watch 2's daily charging will annoy plenty of athletes, while the Sense 2 has no music playback controls and no heart rate algorithm update.
In terms of fitness trackers specifically, we've already brought up Xiaomi and Amazfit as budget-minded rivals with larger AMOLED displays. They don't have the same collection of health sensors but do track heart rate, blood oxygen, and stress, and have hundreds of sports modes. Their software isn't as polished, but at least there's no worry about a subscription fee down the line.
If you're less interested in health tracking than fitness tracking, consider the Garmin Vivosmart 5. It only has heart rate data and Connected GPS, but it also has the benefit of Garmin's coaching, Body Battery, and other perks meant to get you training without ever worrying about a subscription.
Fitbit Charge 6 review: Should you buy it?
You should buy this if...
You have an older Fitbit without the latest Google tricks — and want the latest Google apps
You're comfortable wearing a fitness tracker while sleeping
You want the health tech of the Sense 2 for half the price
You shouldn't buy this if...
You want a larger display or (non-Google) smarts
Sleep-dependent health sensors would be lost on you
You don't intend to pay for Fitbit Premium
The last point about Fitbit Premium is somewhat debatable. I think I would appreciate having the Fitbit Today tab to track steps, Active Zone Minutes, and activities, even if I didn't have Premium's health reports. The same goes for on-wrist Google Maps directions and reminders to move. You'd miss out on Daily Readiness data and guided workout programs, but not everyone needs those.
Still, this device's main upside remains unchanged from the last generation: it's a compact device that learns as much about your health as possible beyond the simple heart rate data of most fitness trackers. If you don't need that data, you may want to look into a cheaper tracker. Or, if you want the piece of mind to know you're healthy or an early warning if something is wrong, the Charge 6 could be a useful tool to keep in your pocket.
Aka the Google Pixel Charge 6
The Fitbit Charge 6 followed in the footsteps of our favorite fitness tracker, fixing the software quality underneath with new workout modes, better heart rate data, Google connectivity, Peloton integration, and a haptic button to sidestep the touchscreen controls.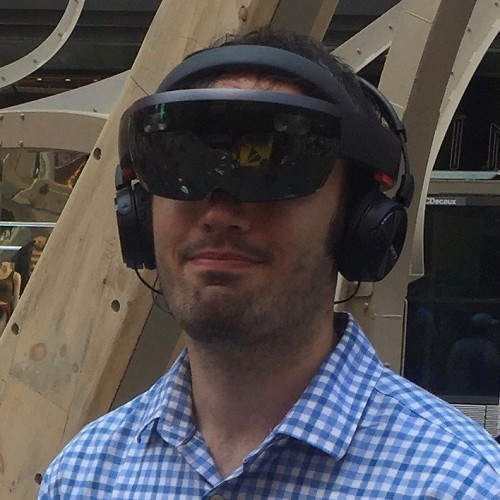 Senior Editor, VR/AR and fitness
Michael spent years freelancing on every tech topic under the sun before settling down on the real exciting stuff: virtual reality, fitness wearables, gaming, and how tech intersects with our world. He's a semi-reformed Apple-to-Android user who loves running, D&D, and Star Wars. Find him on Twitter at @Michael_L_Hicks.