Best Fitbit Charge 6 bands 2023
Take a look at some of the finest bands for your new Fitbit.
The Fitbit Charge 6 is finally here, and it includes quite a few improvements and new features in comparison to its predecessor. However, one thing that thankfully hasn't changed is band compatibility, as Fitbit's new activity tracker works flawlessly with all the bands intended for the last-gen model.
This means that if you're planning to buy the new Fitbit wearable, you'll have a whole lot of the best Fitbit Charge 6 bands to choose from. Here are some great options (both official and third-party) that we've rounded up to make things easier for you!
Check out the best Fitbit Charge 6 bands you can get
Why you can trust Android Central Our expert reviewers spend hours testing and comparing products and services so you can choose the best for you. Find out more about how we test.
Maledan Breathable Sports Bands (3-Pack)
Staff pick
Made from high-quality elastomer TPU, Maledan's sports bands are perfect for your Charge 6. They're skin-friendly and feature multiple perforations for easier ventilation, as well as a double metal buckle that ensures a secure fit around the wrist. They're available as multipacks, each having three bands in a variety of colors.
Fitbit Horween Leather Accessory Band
Top-notch quality
It doesn't come cheap, but Fitbit's very own accessory band is worth the price. Made from Horween leather tanned in Chicago, it develops an aged patina finish over time that looks awesome. The band is handcrafted using premium oils and dyes, and it's also quite lightweight. You have two color options — Black and Plum — to pick from.
Witzon Silicone Sports Bands (15-Pack)
Incredible value
As far as bang-for-buck products are concerned, this one takes the cake. Witzon's multi-pack offers fifteen (yes, you read that right!) silicone bands in an assortment of colors for your Charge 6, at an insanely good price. The bands are comfortable to wear and come with a 'pin-and-tuck' closure that makes it harder for them to get caught in things.
Surundo Slim Sports Bands (4-Pack & 8-Pack)
Colors: Lavender, Apricot, Teal, Wine Red, and more
The thin design of Surundo's sports bands not only makes for all-day comfort, but also gives your Charge 6 a different overall aesthetic. They're made with eco-friendly, waterproof materials, and don't irritate your skin either. The integrated 'loop and peg' closure is simple yet secure and allows for easy adjustment as per your wrist size.
Haveda Nylon Velcro Bands (3-Pack)
Colors: Army Green, Tahoe Blue, Pink Sand, and more
Stylish yet durable, Haveda's Charge 6 bands are ideal for wrists of all sizes. They're made from braided nylon that's comfortable on the skin, and also causes moisture from sweat and water to go away faster. You also get loop buckles and velcro fasteners for a snug fit at all times, and the bands are also washable that makes cleaning them easier. They're available as three-item packs having a variety of color choices.
Fitbit Hook & Loop Accessory Band
Colors: Coastal Blue and Charcoal
Classy yet convenient, the hook & loop accessory band is one of the best first-party Fitbit Charge 6 offerings out there. Thanks to an easy binding fastener and integrated plastic loop, it's super simple to put it on and take if off your wrist. No need for clasps or buckles! The band is made from nylon and contains nine percent recycled polyester, with the heathered pattern making for a plush, textured feel.
Surundo Milanese Loop Band
Colors: Black, Pink Gold, Rose Gold, Silver, Starlight, and Multicolor
Surundo's Milanese loop band transforms your Charge 6 from a fitness gadget to a fashion accessory. It's made from top-quality Stainless-Steel that's both luxurious and durable. The polished edges and woven mesh design enhance the style quotient even further, while the magnetic buckle keeps the band and tracker securely fastened around your wrist at all times.
Colors: Ocean and Prism Pride
Fitbit's official woven band isn't just good for your Charge 6, it's good for the planet as well. The accessory is made from a textile material — named 'REPREVE' by the company — which includes up to 96 percent recycled plastic yarn. The sustainable product sports an aluminum buckle and a plastic connector and comes in two designs (subject to availability) that both look great.
Fintie Genuine Leather Band
Colors: Black, Brown, Classic Leopard, Blue, and Green
Made from premium soft leather and having a Stainless-Steel polished buckle, Fintie's offering belies its affordable price tag. The band is lightweight and comfortable enough to be worn all day and has plenty of holes that allow for granular adjustment for nearly all wrist sizes. It comes with quick-release spring bars and two strap holder loops.
Spruce up your Fitbit Charge 6 with these bands
Even though we haven't reviewed the Fitbit Charge 6 yet, we are absolutely sure it'll effortlessly supplant the previous-generation model as one of the new best fitness trackers available in the market. Although it doesn't look too different from 2021's Fitbit Charge 5, there are changes both on the inside and the outside. The Charge 6 comes with a physical side button for easier navigation, as well as advanced sensors that should allow for much more accurate readings. Since Fitbit has been a part of Google for quite some time, we also get features such as YouTube Music Controls and turn-by-turn navigation using Google Maps. These are all exciting upgrades, so if you're planning on buying Fitbit's latest activity tracker, we suggest checking out these best Fitbit Charge 6 bands to go along with it.
Our top vote goes to Maledan's excellent sports bands, which are available in packs of three at a very reasonable price. They're made from a skin-friendly elastomer TPU material and come with a double metal buckle for a secure fit. You also get sweat and water resistance and a variety of funky color options.
If you're a fan of official accessories, we recommend taking a look at Fitbit's Horween leather band. No doubt it's expensive, but then, it's also a handcrafted product that'll continue to look great even after it ages over time. We also like Haveda's offerings a lot, as they're immensely comfortable. The braided nylon material and velcro straps make for a snug fit, while also being easier to clean and maintain.
For all its new improvements, Fitbit Charge 6 remains backward-compatible with the last-gen model's bands. So, if you want even more choice, we suggest checking out the best Fitbit Charge 5 bands as well.
Sign up for Black Friday email alerts!
Get the hottest deals available in your inbox plus news, reviews, opinion, analysis and more from the Android Central team.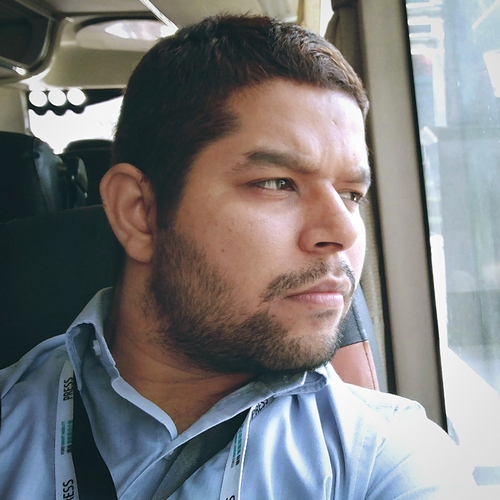 When Rajat got his first PC—a Pentium III machine with 128MB of RAM and a 56kbps dial-up modem—back in 2001, he had little idea it would mark the beginning of a lifelong love affair with gadgets. That fascination, combined with a penchant for writing and editing, ultimately led to him becoming a technology journalist. Some of Rajat's other interests include Photography, Hand Lettering, and Digital Typography. He's also somewhat obsessed with wrist-worn timepieces, and appreciates a Casio just as much as a Jaeger-LeCoultre.