Best Fitbit 2023
Fitbit has something for everyone.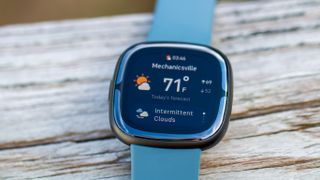 (Image credit: Android Central)
Whether you're a professional athlete or a neighborhood walker, the best Fitbits offer a balance of intuitive design and features that are sure to take your exercise regimen to the next level. But with so many options to choose from, which Fitbit should you buy and why? This guide will help you find the perfect wearable for you.
The iconic fitness tracker brand also just announced that they were removing a number of popular features — such as adventures, open groups, and challenges — from the app on March 27th, 2023. That's left a lot of Fitbit fans (ourselves included) feeling uncertain about the future of the brand. Is this the beginning of the end for Fitbit? Now that they're owned by Google, will the wearables be phased out in favor of the new Pixel Watch series? No matter what happens, now is a great time to pick up one of the best Fitbits, before it's too late.
Ever since the Fitbit Sense 2 was announced, we were wondering how it would look lined up next to the Pixel Watch. Now that both of these devices are available, it's pretty evident that some features were held back on the Sense 2. For some of the same reasons, the Sense 2 is now our favorite pick for best Fitbit, replacing our old pick, the Versa 3.
While the cost has gone up compared to its predecessor, the Sense 2 still is the most complete Fitbit out there. It packs all of the health and fitness sensors you could want, while still displaying that information in an easily accessible manner from either the watch directly or from the Fitbit app on your phone.
Fitbit and Google also worked together to improve the user interface, bringing some of the UI design elements from Wear OS 3 to the Sense 2 and even the Versa 4. Fitbit even released an update that brings Google Wallet support to its latest wearables. And unfortunately, while you'll still be able to download and use various watch faces, the same can't be said for music streaming or third-party apps.
All of this was done in addition to finally ditching the capacitive button on the side, which was a sore spot, in favor of a physical one. Plus, the Sense 2 is both lighter and slimmer than the original Sense, while still being rated for up to six days of battery life.
At first glance, you might be wondering why we would be adding the Pixel Watch to the list of best Fitbit wearables. Honestly, all you need to do is take one look at the box to get a little bit better understanding or watch a commercial or two. From the beginning, Google has been touting how the Pixel Watch features "deep Fitbit integration," and that's evident from the start as you'll use the Fitbit app to manage all of your health and fitness tracking.
Much like pretty much every other wearable on this list, Google and Fitbit are including six months of Fitbit Premium for free. This will give you access to things such as your Daily Readiness Score, Wellness Report, guided workouts, Sleep Score, and much more. But then, you'll have to decide whether Fitbit Premium is worth the subscription, otherwise, you'll lose out on the ability to use those features with your Pixel Watch.
As for the hardware itself, Google's first smartwatch surprised us in our Pixel Watch review. Not only is this an elegantly-designed wearable, but the software experience with Wear OS 3.5 has been excellent. In addition to the different Fitbit "tiles" that you can use, Google provides the ability to add complications to various watch faces for quick and easy access.
Without a doubt, the battery life on the Pixel Watch falls short of every other Fitbit, as it's rated for 24 hours on a single charge. But if you throw it on the charger while you're getting ready in the morning, you'll have plenty of juice to make it through the day.
There was a lot to love when it came to the Fitbit Versa 3, as it gave you about 90% of the same experience as the Fitbit Sense, without the higher price tag. And quite honestly, that's a trend that continues with the new Fitbit Versa 4, as the two latest Fitbit smartwatches have a lot in common.
Along with being able to use the best Fitbit bands, the Versa 4 also has a physical button on the side, as Fitbit got rid of the frustrating capacitive one. And as for health tracking, there are only three key differentiators between the Sense 2 and the Versa 4. You won't find a built-in skin temperature sensor, you can't use Fitbit's ECG app to check your heart rhythm, and there you aren't able to use the EDA Scan app for stress management.
The interface of the Versa 4 was also overhauled, giving it a look that falls more in line with Wear OS 3 compared to the old Fitbit UI. Google Maps and Wallet are also planned for a future update, but you won't find Assistant anywhere, instead being left to rely on Amazon Alexa if you want to have a digital assistant.
An argument could definitely be made for picking the Versa 4 over the Sense 2, especially with it being about $70 less expensive. But, we still feel as though the Sense 2 is the more well-rounded option if you want the best Fitbit.
We have a lot of love for the Versa 3 and Sense, but at the same time, we also understand that not everyone is ready for a full-fledged smartwatch. So for them, one of our top recommendations goes to the Fitbit Charge 5.
Fitness bands are Fitbit's bread and butter, and the Charge 5 has all of the fitness goodies you could ask for. It's certainly come a long way since the Fitbit Charge 4. There's all-day and sleep tracking, a heart-rate sensor, reminders to move, automatic workout detection, etc. The AMOLED color screen is a bit narrower than the Versa's, but even so, you can still view all of your activity stats directly on your wrist throughout the day. This is also only one of three gadgets in the entire Fitbit lineup with built-in GPS and NFC, allowing you to see your real-time pace and map outdoor runs and pay for things on the go without having to bring your phone with you.
The Charge 5 does have some added "smart" features, such as receiving notifications from your phone and allowing you to respond to some of them. You'll also find essential apps for the weather, setting a timer, and performing EDA and ECG scans.
There's one more thing we need to talk about, and that's battery life. The Fitbit Charge 5 can run for up to seven days on one charge, meaning you should only have to juice it up once a week.
The Versa 3 is our go-to Fitbit recommendation, but for shoppers working with a more limited budget, 2019's Fitbit Versa 2 still stands out as a great option. Admittedly, it's not as fully featured or refined as Versa 3, but if your goal is to get a Fitbit smartwatch while spending as little as possible, it's worth your consideration.
Let's start with what's the same. The Fitbit Versa 2 has all of the same health/fitness tracking features as the Versa 3. This means activity, sleep, menstrual tracking, and more. You're getting an older version of Fitbit's PurePulse heart-rate sensor, though, and there's no built-in GPS. In other words, if you want to map your run or walk, you'll need to bring your phone with you.
You'll also find many of the same smartwatch features, including notification support, Amazon Alexa, and room to store over 300 of your favorite songs. Speaking of which, Fitbit recently confirmed that it plans to remove the ability to download and use Pandor and Deezer. This is set to take place as of March 31, 2023, and affects owners of the original Fitbit Sense, Versa, Versa 2, and Versa 3.
If you like the idea of the Charge 5, but it's too rich for your blood, you can get almost all of its features for less with the Fitbit Inspire 3. Not only is this the most affordable Fitbit you can buy, but it's also the lightest. It's so light that you might forget you're wearing the thing!
That small size means you miss out on the built-in GPS from the Charge 5, but unless you're an avid runner or cyclist, that shouldn't be a deal-breaker — especially when you consider the Inspire 3's low price. This is easily the best Fitbit for budget shoppers who want a wide array of features at an affordable price.
Outside of the missing GPS, the Inspire 3 comes with almost everything else you could ask for. It tracks your all-day activity and sleep and automatically detects exercises. 24/7 heart-rate monitoring is included, too, as is a full-year membership to Fitbit Premium at no added cost! Combine all of that with up to 10 days of battery on a single charge, and you end up with a really capable tracker.
As wonderful as the Inspire 3 is, it is more utilitarian than fashion-focused. If you're interested in a similarly-sized tracker that looks a bit more luxurious, you might want to check out the Fitbit Luxe. That tracker has a stainless steel finish, a color AMOLED screen, and a host of stylish bands and accessories.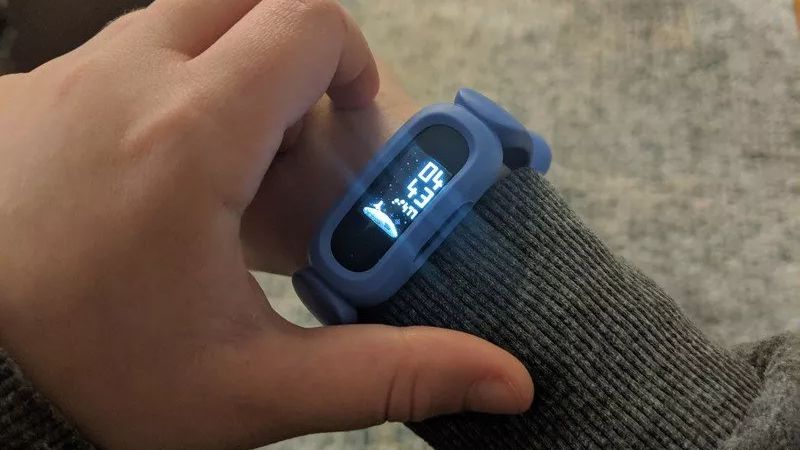 Living a healthy lifestyle is just as crucial for your kids as it is for yourself. So for the youngsters in your family, Fitbit has a tracker specifically for them in the form of the Fitbit Ace 3.
Essentially a repackaged version of the Inspire line, the Fitbit Ace 3 has activity and sleep tracking, pushes kids to get at least 60 minutes of active time each day (per CDC recommendations), is swim-proof, and lasts for up to eight days on a single charge (an improvement of three days over the Inspire 2).
Fitbit's added a few nifty tweaks on the software side of things to ensure kids have the best and safest experience possible. For example, kids get a unique Kid View on the Fitbit app that only shows select data, including their stats, any badges they've earned, and clock faces they can choose for the Ace 3. In addition, parents/guardians have a Parent View on their own app, allowing them to see their kids' activity and approve various connections/permissions.
Available in two fun color combos, the Ace 3 is the go-to Fitbit if you want something tailored specifically for a younger user. Fitbit has released a couple of fun Minions-themed bands as additional accessories.
You may prioritize a certain feature when looking to buy the perfect Fitbit. For those of you focused on the material aspect, the Fitbit Luxe is the best-looking of them all. It really shows that this slim and trim little wearable was designed with refinement and elegance in mind.
Built for smaller wrists, the Fitbit Luxe is water-resistant up to 50m, offers 24/7 heart rate and sleep tracking, and measures your blood oxygen saturation (SpO2). There's no ECG sensor onboard. You get six months of Fitbit Premium along with the accessory that brings guided workouts, advanced health metrics, and guided meditation sessions to your Luxe.
If you're looking for an Apple Watch contender in terms of style alone, the fashionable Fitbit Luxe stands its ground admirably. However, the health and wellness tracker falls behind in almost every other technical aspect. Apart from displaying notifications and Google Fast Pair on Android support, the Fitbit Luxe can't do much else.
You don't get GPS or NFC onboard like the Charge 5, so you'll have to take your phone along with you on your runs and workout sessions. The battery life is rated for up to 5 days, which is half the lifespan of the Inspire 2. There's no Alexa & Google Assistant compatibility and you can't store music locally. If you're okay with all that and prefer to use the Luxe as a piece of smart jewelry, this one is for you.
---
How to choose the best Fitbit for your needs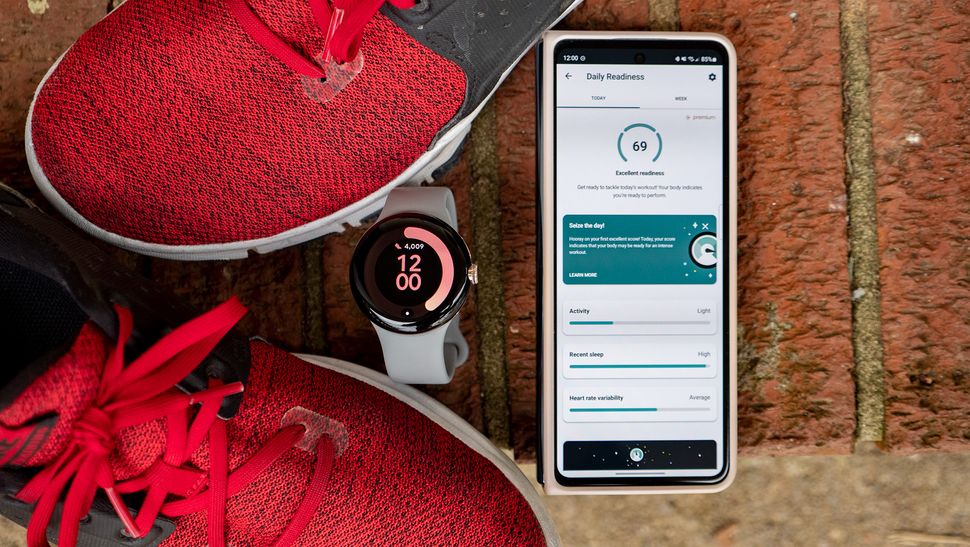 As you can see, Fitbit makes a lot of great fitness trackers/smartwatches. Deciding which one is right for you can be a little tricky, but for most people, we think the best choice is the Fitbit Sense 2.
The Sense 2 does a great job at being both one of the best Android smartwatches and one of the best fitness trackers in one petite package. All of the popular fitness-tracking features are here, including some more powerful ones such as on-screen workouts and built-in GPS. The hardware's also top-notch, with Fitbit making considerable improvements over previous iterations.
If you want a smartwatch with some of the best fitness features around, the Sense 2 is a great pick — and our choice for the best Fitbit in 2023.
Get the Android Central Newsletter
Instant access to breaking news, the hottest reviews, great deals and helpful tips.
Senior Editor - Chromebooks, tablets, and wearables
Andrew Myrick is a Senior Editor at Android Central. He enjoys everything to do with technology, including tablets, smartphones, and everything in between. Perhaps his favorite past-time is collecting different headphones, even if they all end up in the same drawer.