Best Fitbit 2023
We're waiting impatiently for new Fitbit trackers to arrive, but these models are still worth buying.
Quick Menu
1. Best overall
2. Best display
3. Best smartwatch
4. Best midrange
5. Best on a budget
6. Best for kids
7. Best style
Fitbit has a well-earned reputation for making some of the best fitness trackers on the market, perfecting a balance between sleek, comfortable design and all the health and fitness tracking features you could ever need. That said, its large library of options makes it hard to know where to start, so we've done the work of gathering all the best Fitbit watches available for you.
Fitbit has undergone a major shift since Google purchased Fitbit in 2021. Its latest fitness trackers have added useful Google apps like Maps and Wallet while losing other popular features. Then, after a wave of trackers and watches in 2022 — including Google's first Pixel Watch with Fitbit Premium built-in — Fitbit has remained surprisingly quiet in 2023.
We know that a new Pixel Watch is coming soon, and leaks suggest that a new Fitbit could arrive soon, too. So, should you buy one of the best Fitbit devices now, or wait for something better? Let's run through the current options to make your choice easier.
At a glance
Best overall
Best overall
Reasons to buy
+
Sleek and comfortable design
+
New AMOLED color screen
+
Activity, sleep, and female health tracking
+
24/7 heart-rate sensor
+
Battery lasts up to seven days
+
Built-in GPS and NFC
+
EDA and ECG sensors
Reasons to avoid
-
No music storage
-
Very basic apps
Should you buy a fitness tracker or smartwatch? That's the question at the heart of which Fitbit is the "best" for you. The Sense 2 has more advanced health sensors than the rest, while the Versa 4 has a beautiful square display and Google's new apps. Despite all this, we still recommend the Fitbit Charge 5 above the rest.
Fitness bands are Fitbit's bread and butter, and the Charge 5 has all of the fitness goodies you could ask for. It's certainly come a long way since the Fitbit Charge 4. There's all-day and sleep tracking, a heart-rate sensor, reminders to move, automatic workout detection, etc. The AMOLED color screen is a bit narrower than the Versa's, but even so, you can still view all of your activity stats directly on your wrist throughout the day.
This is also the only non-smartwatch Fitbit that squeezes in a GPS satellite and NFC. You can track your location for runs or tap-to-pay for post-run Gatorade while leaving your phone at home. It's lighter than your typical fitness watch but not so small that the display is unusable.
The Charge 5 does have some added "smart" features, such as receiving notifications from your phone and allowing you to respond to some of them. You'll also find essential apps for the weather, setting a timer, and performing EDA and ECG scans.
There's one more thing we need to talk about, and that's battery life. The Fitbit Charge 5 can run for up to seven days on one charge, meaning you should only have to juice it up once a week.
Best display
Best display
Reasons to buy
+
Same great hardware as the Versa 4
+
Robust activity and sleep-tracking tools
+
Built-in GPS
+
ECG and EDA sensors
+
Monitors your body's temperature
Reasons to avoid
-
Expensive
-
New sensors won't be useful to everyone
The Fitbit Sense 2 lives up to its name. It packs all of the health sensors you could want to get a whole-body sense of your personal fitness level. Specifically, it uses skin temperature and blood oxygen sensors to judge the quality of your sleep, a cEDA sensor to continuously track your stress levels, and an ECG and heart rate monitor to actively and passively check for atrial fibrillation.
It displays all of this information in an easily accessible manner, either on the watch directly or from the Fitbit app on your phone. Fitbit and Google worked together to improve the user interface, bringing some of the UI design elements from Wear OS 3 to the Fitbit OS. Fitbit even released an update that brings Google Wallet support and Google Maps support to its latest wearables.
Compared to the original Sense, you've lost music playback controls, limited third-party apps, Wi-Fi downloads, and Google Assistant support; you'll have to settle for Bluetooth and Alexa commands. But it's not all bad. The Sense 2 is both lighter and slimmer than the original Sense, while still being rated for up to six days of battery life. And it finally ditched the finicky capacitive button you had to squeeze and hope that it worked, in exchange for a compact physical button that always works.
Compared to the Charge 5, it costs significantly more and has comparable battery life, but you'll appreciate the larger display, button, extra sensors, new Google apps, and built-in mic and speaker for Bluetooth calls. Compared to the Google Pixel Watch, our next pick, it has much better battery life and sensors but obviously falls well short in terms of smarts and apps.
Best smartwatch
Best Fitbit if you want a true smartwatch
Reasons to buy
+
A true smartwatch with deep Fitbit integration
+
Access to all of the compatible Google Play Store apps
+
Gorgeous and lightweight design
+
Includes six months of Fitbit Premium
Reasons to avoid
-
Lackluster battery life, comparatively
-
Missing some key health tracking features
-
Does not work with iOS
At first glance, you might question why we added the Pixel Watch to the list of best Fitbit wearables at all. The answer is simple: Google owns Fitbit, and the Pixel Watch features "deep Fitbit integration" throughout its software and watch faces. Google technically still supports Google Fit, but it pushed Fitbit as the default health app.
Much like pretty much every other wearable on this list, Google and Fitbit include six months of free Fitbit Premium with this watch. This will give you access to things such as your Daily Readiness Score, Wellness Report, guided workouts, Sleep Score, and much more. But then, you'll have to decide whether Fitbit Premium is worth the subscription, otherwise, you'll lose out on the ability to use those features with your Pixel Watch.
As for the hardware itself, Google's first smartwatch surprised us. Not only is this an elegantly designed wearable, but the software experience with Wear OS 3.5 has been excellent. In addition to the different Fitbit "tiles" that you can use, Google provides the ability to add complications to various watch faces for quick and easy access. iPhone owners can't use this watch, but Android phone owners may want the Pixel Watch for its robust third-party library of apps and better phone-watch connectivity.
At launch, the Pixel Watch had some missing features like SpO2 monitoring, automatic start & stop for workouts, and abnormal heart rate alerts; but Google added these features in 2023, closing the gap between it and other Fitbits. And it has some tools, like fall detection, that no Fitbit-branded devices have yet.
We're curious how the upcoming Pixel Watch 2 will improve on this template, both for Fitbit health tracking and Wear OS software. Our one wish is that it will improve in terms of battery life. The original Pixel Watch barely lasts a day, especially once you take GPS tracking into account.
Best midrange
Best midrange
Reasons to buy
+
Slim, lightweight design
+
AMOLED display is excellent
+
More than six days of battery life
+
The updated interface is pleasant to use
+
The hardware button has returned
Reasons to avoid
-
Always-on display drains the battery
-
No more downloadable apps
-
Unable to store offline music
There was a lot to love when it came to the Fitbit Versa 3, as it gave you about 90% of the same experience as the Fitbit Sense, without the higher price tag. That trend continued with the Fitbit Versa 4, as it and the much pricier Sense 2 have a lot in common.
Along with being able to use the best Fitbit bands, the Versa 4 also has a physical button on the side, as Fitbit got rid of the frustrating capacitive one. And as for health tracking, there are only three key differentiators between the Sense 2 and the Versa 4. You won't find a built-in skin temperature sensor, you can't use Fitbit's ECG app to check your heart rhythm, and you aren't able to use the EDA Scan app for stress management.
The interface of the Versa 4 was also overhauled, giving it a look that falls more in line with Wear OS 3 compared to the old Fitbit UI. Google Maps and Wallet are also planned for a future update, but you won't find Assistant anywhere, instead being left to rely on Amazon Alexa if you want to have a digital assistant.
An argument could definitely be made for picking the Versa 4 over the Sense 2, especially with it being about $70 less expensive. But, we still feel as though the Sense 2 is the more well-rounded option if you want the best Fitbit.
Like the Sense 2, the Versa 4 had plenty of the last generation's smarts removed. Without Google Assistant, built-in music, Wi-Fi, third-party apps, or the Sense 2's extra health sensors, the Versa 4 is a beautiful, semi-affordable shell for Fitbit Premium and heart rate tracking...and not much else.
Best on a budget
Best on a budget
Reasons to buy
+
Fitbit's lightest tracker
+
10-day battery life
+
Heart-rate sensor
+
Activity and sleep tracking
+
Swimproof
If you like the idea of the Charge 5, but it's too rich for your blood, you can get almost all of its features for less with the Fitbit Inspire 3. Not only is this the most affordable Fitbit you can buy, but it's also the lightest. It's so light that you might forget you're wearing the thing!
That small size means you miss out on the built-in GPS from the Charge 5, but unless you're an avid runner or cyclist, that shouldn't be a deal-breaker — especially when you consider the Inspire 3's low price. This is easily the best Fitbit for budget shoppers who want a wide array of features at an affordable price.
Outside of the missing GPS, the Inspire 3 comes with almost everything else you could ask for. It tracks your all-day activity and sleep and automatically detects exercises. 24/7 heart-rate monitoring is included, too, as is a full-year membership to Fitbit Premium at no added cost! Combine all of that with up to 10 days of battery on a single charge, and you end up with a really capable tracker.
As wonderful as the Inspire 3 is, it is more utilitarian than fashion-focused. If you're interested in a similarly-sized tracker that looks a bit more luxurious, you might want to check out the Fitbit Luxe. That tracker has a stainless steel finish, a color AMOLED screen, and a host of stylish bands and accessories.
Best for kids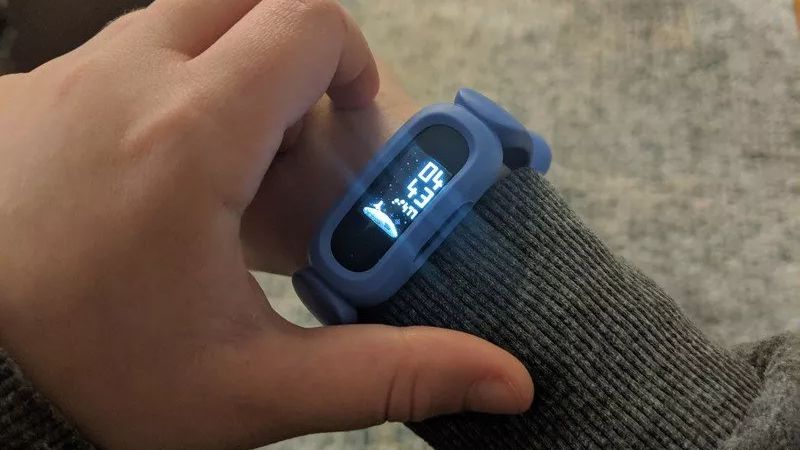 Best for kids
Reasons to buy
+
Rugged, waterproof design
+
Activity and sleep tracking
+
Up to eight days of battery
+
Special Kid and Parent Views for the Fitbit app
+
Bedtime reminders
Reasons to avoid
-
A kid-focused fitness tracker might not be for everyone
Living a healthy lifestyle is just as crucial for your kids as it is for yourself. So for the youngsters in your family, Fitbit has a tracker specifically for them in the form of the Fitbit Ace 3.
Essentially a repackaged version of the Inspire line, the Fitbit Ace 3 has activity and sleep tracking, pushes kids to get at least 60 minutes of active time each day (per CDC recommendations), is swim-proof, and lasts for up to eight days on a single charge (longer than every other Fitbit except the Inspire 3).
Fitbit's added a few nifty tweaks on the software side of things to ensure kids have the best and safest experience possible. For example, kids get a unique Kid View on the Fitbit app that only shows select data, including their stats, any badges they've earned, and clock faces they can choose for the Ace 3. In addition, parents/guardians have a Parent View on their own app, allowing them to see their kids' activity and approve various connections/permissions.
Available in two fun color combos, the Ace 3 is the go-to Fitbit if you want something tailored specifically for a younger user. Fitbit has released a couple of fun Minions-themed bands as additional accessories.
Best style
Best style
Reasons to buy
+
Stunning and comfy design
+
Vibrant AMOLED display
+
Health and wellness features
+
Supports Google Fast Pair on Android
+
Comes with six months of Fitbit Premium
Reasons to avoid
-
No NFC or GPS
-
Lacks ECG sensor
-
Only lasts up to 5 days
You may prioritize a certain feature when looking to buy the perfect Fitbit. For those of you focused on the material aspect, the Fitbit Luxe is the best-looking of them all. It really shows that this slim and trim little wearable was designed with refinement and elegance in mind.
Built for smaller wrists, the Fitbit Luxe is water-resistant up to 50m, offers 24/7 heart rate and sleep tracking, and measures your blood oxygen saturation (SpO2). There's no ECG sensor onboard. You get six months of Fitbit Premium along with the accessory that brings guided workouts, advanced health metrics, and guided meditation sessions to your Luxe.
If you're looking for an Apple Watch contender in terms of style alone, the fashionable Fitbit Luxe stands its ground admirably. However, the health and wellness tracker falls behind in almost every other technical aspect. Apart from displaying notifications and Google Fast Pair on Android support, the Fitbit Luxe can't do much else.
You don't get GPS or NFC onboard like the Charge 5, so you'll have to take your phone along with you on your runs and workout sessions. The battery life is rated for up to 5 days, which is half the lifespan of the Inspire 3. There's no Alexa & Google Assistant compatibility and you can't store music locally. If you're okay with all that and prefer to use the Luxe as a piece of smart jewelry with Premium built in, this one is for you.
---
Which Fitbit is best?
Why you can trust Android Central Our expert reviewers spend hours testing and comparing products and services so you can choose the best for you. Find out more about how we test.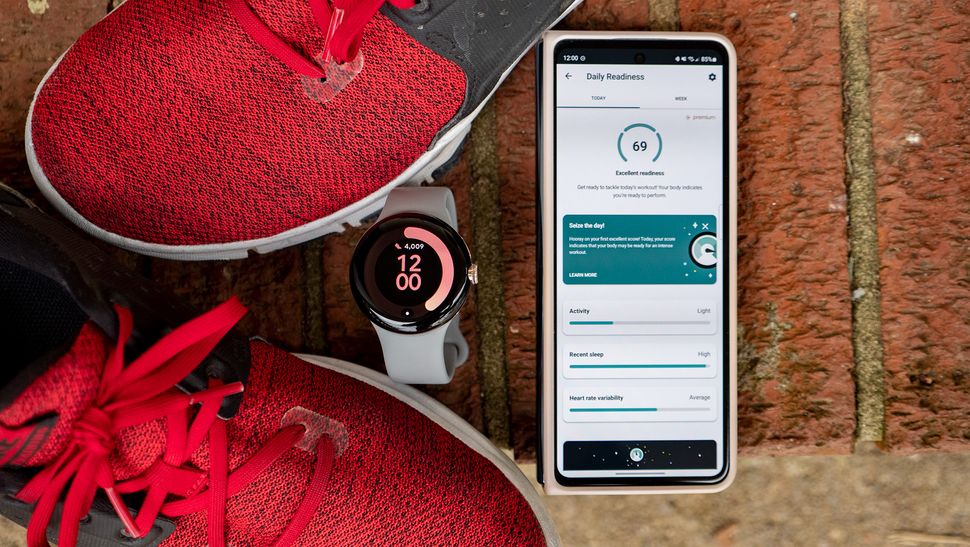 As you can see, Fitbit makes a lot of great fitness trackers/smartwatches. Deciding which one is right for you can be a little tricky, but if you're not opposed to spending extra, we'll point you to our #2 pick first: the Fitbit Sense 2.
The Sense 2 is one of the best Android smartwatches, a stylish package with a decent amount of smarts and one of the best health suites we've seen. All of the popular fitness-tracking features are here, including some more powerful ones such as on-screen workouts and built-in GPS. The hardware's also top-notch, with Fitbit making considerable improvements over previous iterations.
Still, we made the Charge 5 our choice for the best Fitbit in 2023 for a reason. It's topped our list of the best fitness trackers since it first arrived, and we haven't seen any trackers come close. Until a hypothetical Charge 6 arrives, the Charge 5 will remain unopposed.
Get the Android Central Newsletter
Instant access to breaking news, the hottest reviews, great deals and helpful tips.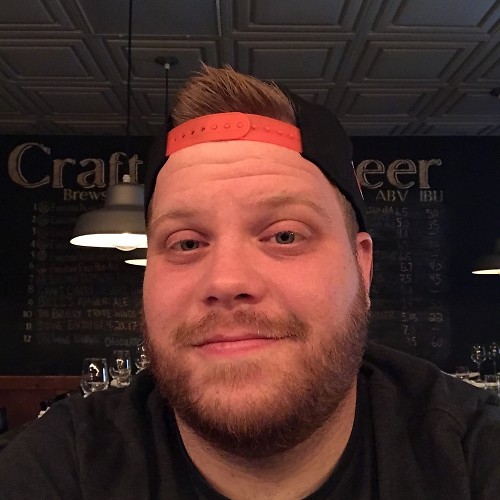 Senior Editor - Chromebooks, tablets, and wearables
Andrew Myrick is a Senior Editor at Android Central. He enjoys everything to do with technology, including tablets, smartphones, and everything in between. Perhaps his favorite past-time is collecting different headphones, even if they all end up in the same drawer.