Should you buy a fitness tracker or smartwatch?
Whether you're stepping up your workout plans or heading back to school, either wearable option has its own pros and cons.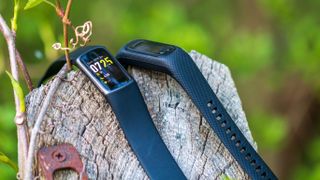 (Image credit: Andrew Myrick / Android Central)
More and more fitness brands are shifting their focus from fitness bands to fitness watches. From a business standpoint, it makes sense: smartwatches cost more, leaving a larger possible profit margin. Fitness trackers often cost $100 or less, leaving less leeway for manufacturers to add the latest features — or to make money without a subscription.
That being said, just because the market is shifting to watches doesn't mean you have to switch, too. For some people, a bulky and expensive fitness watch is overkill. Depending on the fitness tracker, you may find something compact and inexpensive is a better choice.
If you compare smartwatches vs. fitness trackers, watches have the obvious edge, and they're typically what we'd recommend, so you don't have to compromise in certain areas. But if you're a student on a budget or you're buying for a kid without a smartphone, you should seriously consider the alternative.
As you weigh the best fitness smartwatches against the best fitness trackers, we'll help you decide which path to take. We'll start with all the reasons to choose a fitness tracker over a smartwatch, then list out the case for picking a smartwatch instead.
Reasons to pick a fitness tracker
Affordability
I can't recall a fitness tracker ever priced higher than $150, and most cost far less than that. When you can get a high-quality fitness band like the Amazfit Band 7 — with its 1.47-inch AMOLED display, PAI health data, and 18-day battery life — for just $50, why spend hundreds more?
An entry-level fitness tracker also gives you a chance to experience a popular fitness brand without feeling trapped by a really expensive model.
You need Fitbit Premium to get the most out of any Fitbit tracker. If you buy a $300 Sense 2 or $350 Pixel Watch and then add an $80 annual fee on top of that, it's a real investment! But start with the $99 Fitbit Inspire 3 and enjoy the 6-month free trial, and you'll know by the end of it if Premium is worth it.
The same principle applies to the $150 Garmin Vivosmart 5. It's expensive for a tracker, but most Garmin watches will set you back anywhere from $300 to a grand. You can see if Garmin Coach, Body Battery, and the other core features are all they're hyped up to be before you buy a fancier model.
It's much easier to accept a $100–$150 failed experiment, whereas a smartwatch can make you give into the sunk cost fallacy and stick with a fitness app you don't like all that much.
Comfort
Each year, smartwatches get better processors, bigger batteries, and newer sensors in a tech arms race to be the most feature-packed option in the field. While this is good for consumers, it also means plenty of watches weigh about 50–70g (1.8–2.5oz) with the strap and measure 13mm thick and up.
If you're walking around campus or the office all day, or a young kid playing tag or climbing on the monkey bars, the very last thing you want is something heavy that weighs down your wrist or bumps into it when you bend it.
A fitness tracker, for comparison, usually weighs closer to 20–30g (about an ounce), measures much thinner, and has no crowns or buttons that can dig into your wrist.
Plus, if you want something for sleep tracking, a petite fitness tracker is much easier to ignore. This ensures you can keep yourself accountable if you're pulling one too many all-nighters in a row or you want to keep track of how well your kid is sleeping.
Simplicity and battery life
In the next section, we'll go into all the exclusive perks you get with a smartwatch. But you may not need any of them.
An Apple Watch or Android smartwatch is designed to be an extension of your smartphone. So, in theory, you can check and respond to notifications during class, look at notes apps, and ask Google Assistant or Siri a question... all with your phone in your pocket.
This can be useful, but it's also a temptation that you may not want, and if you're constantly checking your watch during class or work, your professor or boss will still notice, even if it's more subtle than a phone. Plus, even the largest smartwatches with 1.5-inch displays can feel like a compromised experience, forcing you to tap and type on screens barely built to handle that kind of complexity.
Also, these watches need high clock speeds to run proper apps, which burns through your battery in a flash. That means either accepting that your watch will only last a day or less or buying a massive watch like the Galaxy Watch 5 Pro that can make it three days.
A fitness band is even worse than a smartwatch for controls because they're typically touchscreen only and have even less screen space for swipes. But you won't use it as much because they typically don't have apps for you to worry about. It lets you check notifications, start workouts, or view health data, but you'll pull out your phone for anything more complicated.
Because fitness bands do less, they last longer. You'll typically see battery lives somewhere between 6 to 14 days, depending on the brand. You can get that with some fitness smartwatches, but they're typically massive and expensive, like a Garmin watch.
Overall, if you're already happy with your smartphone, you don't necessarily need a smaller, less useful version of it in smartwatch form if you can make do with the simple, stripped-down fitness band form factor.
Reasons to pick a smartwatch
Built-in GPS, tap-to-pay, assistants, and Bluetooth calling
The trade-off of a petite fitness tracker is that you leave less room for internal components and powerful processors. You may not need a smartwatch with third-party apps or a QWERTY keyboard, but when you compare smartwatches vs. fitness trackers for other features, you may not want to compromise.
Aside from the Fitbit Charge 5, almost all fitness trackers rely on connected GPS, meaning you have to carry a phone with you to complete a workout. That's fine for some people, but if you like working out without a phone — if you're on a sports team and don't carry one during events, for instance — you'll want built-in GPS support.
Next, not many fitness trackers have NFC support, meaning you don't have a simple tap-to-pay option like Google Wallet or Apple Pay. Again, you can always use your phone for this, but it's nice having the option to just tap your watch while leaving your phone in your pocket.
Perhaps most importantly, almost no fitness trackers have enough space for a mic and speaker, meaning you can't take phone calls on your wrist or speak to a smart assistant if you have a quick question. You can even find some smartwatches with LTE, meaning you can make phone calls without needing your phone nearby at all.
To be fair, not all smartwatches have these, but if you want the option, you can safely ignore all the most popular fitness trackers.
Status symbols
I've already mentioned that smartwatches have trended towards becoming thicker than ever. But that doesn't mean all smartwatches ignore aesthetics. And honestly, I've never seen a fitness tracker that I'd call attractive; you'll merely find a few that are nondescript.
Plenty of people consider Apple Watches to be status symbols and will wear them even after the battery dies because they like the look. Beyond that option, you can look at watches like the Garmin Lily or Vivomove Trend, Fossil Gen 6 Hybrid Wellness Edition, or even the Pixel Watch and find watches that make a real impression.
You can take a look at hybrid smartwatches, in particular, if you care more about a classic watch look and feel than apps and smarts. But depending on what vibe you're going for, even a bulky, button-heavy smartwatch can look cooler than a cheap, tiny tracker that's all AMOLED display and sharp edges.
They're just better
Aside from rare exceptions like the Amazfit GTR Mini, most smartwatches cost a lot more than your typical tracker. So it stands to reason that they offer all-around better specs, health sensors, displays, and software to match the price.
First, you'll rarely find a fitness tracker that offers more than heart rate and blood oxygen tracking. Choose a watch like the Sense 2 or Galaxy Watch 6, and you can get an ECG, all-day stress data, skin temperature, and more for a more holistic look at your health. Though, to be fair, some brands like Fitbit do at least offer AFib detection through their fitness trackers, as well as watches.
Fitness tracker displays have gotten larger in recent years, but a smartwatch gives you a circular or squircle shape with more room for information, whereas a thin rectangular display has to use smaller text that's harder on the eyes. And more smartwatches hit a max brightness of 1,000–2,000 nits, making them easily readable outdoors.
Assuming you do care about watchOS or Wear OS apps that sync to your phone, along with specific tools like messaging that you can access on your wrist, only high-end smartwatches have the RAM and CPUs to offer that. You also typically get more storage for music, watch faces, and more.
As a final point, we haven't seen many new fitness trackers in the last couple of years. Our favorite is still the 2021 Fitbit Charge 5, and some brands haven't sold their trackers in the U.S. in 2023, sticking to Europe and Asia. So, if you want cutting-edge tech, you'll have to buy a watch.
Smartwatches vs. fitness trackers: Which should you buy?
A fitness tracker costs less upfront, but it doesn't necessarily have the longevity of a smartwatch. Watches from Apple, Samsung, Google, Garmin, or other well-respected brands are more likely to receive software support for years, while a fitness tracker may not receive any new tricks or dev attention after a year or so.
If you're specifically shopping for your child, you'll want to look at the best kids' smartwatches, which blur the line between a watch and a tracker. These are limited devices that mainly exist to help parents keep track of and communicate with kids, with some limited bells and whistles to keep your kids entertained. Of those, my colleague recently wrote that Garmin makes one of the best kids' watches for school.
In terms of older students in college or high school, a fitness tracker doesn't have the smarts to let you text or cheat in class, which you may see as positive or negative. But you can save a lot of money on a tracker, leaving room in your budget for a nicer student tablet or student Chromebook instead.
Otherwise, if that's not a concern, a smartwatch gives you greater versatility, fitness tracking, and style points.
Ultimately, there's a reason why fitness tracker sales are down. You can choose a smartwatch for fitness (Garmin), style (hybrid watches), app support (Apple/ Galaxy Watch), or other specializations. Fitness trackers all have pretty similar form factors and limitations.
If you want an all-around high-quality smartwatch to pair with your Android phone, the Galaxy Watch 6 should be your first choice. Or if you want to downgrade to a fitness tracker without it feeling like a downgrade, the Fitbit Charge 5 remains our favorite option a couple of years later.
The Galaxy Watch 6 is the best possible Android watch you can buy, with fast performance, a ton of health sensors, decent battery life for a lifestyle watch (aka twice as long as an Apple Watch), and all the apps you could want. It's comfortable to wear and has a disproportionately large display for its size.
The Fitbit Charge 5 isn't your typical fitness tracker. It has built-in GPS, can take an ECG reading, and has NFC tap-to-pay; it doesn't have a mic or speaker, but that lets it stay comfortably light at 28g, and we like the 1-inch AMOLED display. Add in a free Fitbit Premium trial, and the Charge 5 is a great starting point for health and fitness.
Get the Android Central Newsletter
Instant access to breaking news, the hottest reviews, great deals and helpful tips.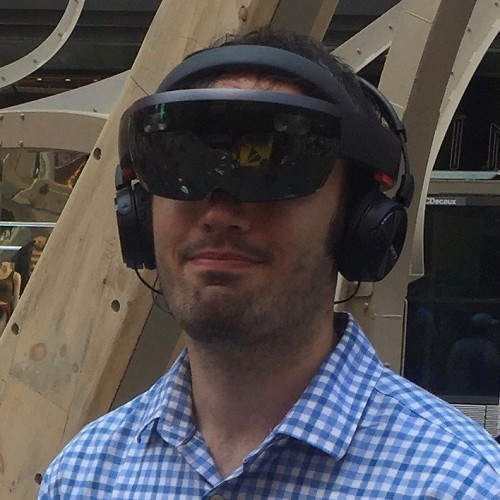 Senior Editor, VR/AR and fitness
Michael spent years freelancing on every tech topic under the sun before settling down on the real exciting stuff: virtual reality, fitness wearables, gaming, and how tech intersects with our world. He's a semi-reformed Apple-to-Android user who loves running, D&D, and Star Wars. Find him on Twitter at @Michael_L_Hicks.