The Fossil Gen 6 Hybrid Wellness Edition is a great hybrid smartwatch for anyone looking for something with a great design and decent battery life. Despite some annoyances, the overall experience is quite pleasant, thanks to a simple UI and easy navigation.
Pros
+

Great design

+

Fantastic battery life

+

Easy-to-use UI/navigation

+

Customizable watch faces

+

Alexa
Cons
-

Annoying notifications

-

Unreliable Bluetooth connection

-

No built-in GPS

-

No tap-to-pay
Why you can trust Android Central Our expert reviewers spend hours testing and comparing products and services so you can choose the best for you. Find out more about how we test.
I had never used a hybrid smartwatch before and always thought they were kind of silly. Like, why would you opt for a half-smartwatch with physical hands that could get in the way of whatever notifications you're trying to view? They honestly never made sense to me, but when the opportunity came to review the Fossil Gen 6 Hybrid Wellness Edition, I jumped at the chance just to see what all the hype was about.
Suffice it to say, I'm pleasantly surprised at how much I enjoy my experience with the watch. Even while dealing with the limitations of an e-ink display and some other shortcomings, the watch brings enough capabilities to make it useful without it becoming too much of a distraction. It may not be as robust as a Wear OS watch like the Fossil Gen 6 Wellness Edition, but that's very much the point, and there seems to be a fairly clear audience for this type of device.
Fossil Gen 6 Hybrid Wellness Edition: Price & availability
The Fossil Gen 6 Hybrid Wellness Edition was announced at CES 2023 in January and went on sale on January 5. The smartwatch retails for $229 and is available at fossil.com and Amazon.
There are three different colorways for the watch: Silver with Navy Blue bands, Rose Gold with a Blush silicon strap, and Black. The watch supports 20mm bands, and additional straps can be purchased from Fossil for $30.
Fossil Gen 6 Hybrid Wellness Edition: What I like
Off the bat, the Fossil Gen 6 Hybrid Wellness Edition (a mouthful of a name) is a good-looking smartwatch. It comes in a few different colors, and the model I received is a shiny silver with complementary navy blue watch bands. The case is mostly rounded, although not quite as bulbous as the Pixel Watch. The chassis blends into the glass display fairly seamlessly, which is also very slightly rounded, even more so than the Wear OS version of the watch.

Under the glass is the watch face. A bezel for the watch dial surrounds a moderately sized e-ink display. That display is the primary way you'll interact with the watch, using the two buttons flanking the crown to navigate menus, notifications, and so on.
Swipe to scroll horizontally
| Specification | Fossil Gen 6 Hybrid Wellness Edition |
| --- | --- |
| Case material | Stainless Steel, IP (Black) |
| Case size | 44mm |
| Watch bands | 20mm |
| Water resistance | 3ATM |
| Display | 1.1-inch e-ink, 240 x 240 (218 ppi), with backlight |
| Thickness | 11.4mm |
| Battery life | Up to two weeks |
| Charging | Fossil magnetic USB charger, roughly 50 min to 80% |
| Apps | Wellness Dashboard, Activity Tracking, Workout, Music Controller, Weather, Alexa, Ring Phone, SpO2, stopwatch, timer, notifications, |
| Sensors | PPG heart rate, SpO2, accelerometer |
| Input | Home button, configurable push buttons, mic |
| Tracking | Connected GPS only |
| Operating System | Android, iOS |
I admit I was quite worried about how it would feel navigating a hybrid smartwatch. I knew the experience wouldn't be as fluid as a full touchscreen smartwatch, but I find Fossil's UI pretty easy and mostly enjoyable. Press the crown to enter the main menu, and use the buttons to navigate up or down through the ring of icons. There are few instances where either of the buttons will be used to start or stop an activity or to control music playback, but Fossil keeps their use FAIRLY consistent.

Using the Fossil Smartwatches app, you can also assign additional functions to those buttons, such as quick access to the wellness app, the workout menu, and a select few others. There aren't many functions to choose from, but it provides handy quick access to Alexa, which is a nice feature to have on a somewhat low-tech smartwatch. Unfortunately, Alexa only works when the watch is connected to the phone, and you shouldn't expect a voice response, but barking queries at it will provide you with text responses, which can get the job done.
Despite the "Wellness" part of the name, this isn't really what I'd call a fitness watch. More like a casual hybrid smartwatch that can do fitness things. Still, it does a pretty good job at tracking metrics for exercises, sleep, heart rate, and even blood oxygen. And depending on the watch face you use, you can easily view many of these metrics at a glance.
There's even automatic workout detection for a few different activities, and it works fairly well, at least for running. I couldn't get it to detect my workout on the rowing machine, and I haven't had the opportunity to test it on a bike, but I expect some may have better luck than me, especially if you bike regularly (I definitely do not). Although, like the Wear OS counterpart, I feel like the watch underestimates my calories burned. Not a big deal, but worth pointing out.
There is a "lift to wake" function that I find to be a nice touch. If I'm doing something that utilizes the watch hands, like tracking a workout, raising my wrist will cause the hands to briefly return to showing the time before resuming the activity.

Dealing with an e-ink display, it doesn't get very bright. It's easy enough to see outside and during the day, but things can get tricky at night. Fortunately, the dial and hands can subtly glow in the dark, so you'll always know what time it is. Additionally, you can double-tap the screen to turn on a light if you need to actually see what's on the display.
Fossil provides a selection of nearly 20 watch faces, all of which are actually pretty nice. However, if none of them tickle your fancy, I love that Fossil lets you upload an image from your phone gallery to use as a watch face (I immediately went for Kingdom Hearts).
Fossil touts up to two weeks of battery life. I'm sure that's probably true, depending on your settings and use. However, I get about a week of use on average. That's still a big step up from what I'm used to with Wear OS, so I'm pretty content with it.
Fossil Gen 6 Hybrid Wellness Edition: What I don't like
While I find the UI and navigation pretty easy to use, there are some aspects of it that I find quite obnoxious, and it mostly has to do with how it handles notifications. After setting up the watch, it was immediately set to use vibration whenever a new notification came in. That was a mistake.

The watch is far from subtle when it comes to vibrations, even on the lowest setting. Compared to the modest zaps I would get from the Galaxy Watch 5, for example, the vibrations from the Fossil Gen 6 Hybrid are really trying to get you're attention. They're often quite jarring at times, especially because the watch's Bluetooth connection isn't always reliable, and it syncs with my phone at seemingly random times.
As a result, a bunch of notifications would come in all at once, causing a long, drawn-out vibration that would annoy me to the point where I ended up just taking the watch off until I was confident it was done.

I eventually just turned the vibrations off. You can also edit which apps you want to receive notifications from using the Fossil Smartwatches app, or just turn them off completely, but that kind of defeats the purpose of a smartwatch.
Notifications are also quite cumbersome to navigate through. Because of the limitations of the e-ink display, I can't smoothly scroll through text like I can on a touchscreen watch, and the display normally takes half a second before registering your input. That means I'm left using the buttons to slowly read literal pages of text for one notification before I'm able to move on to the next. And given the sporadic syncing and bevy of notifications that can come in at one time, it can take a while to get through them all. Fortunately, holding down the bottom button while in notifications will jump to the end, where you can just clear them all out.
This is maybe one of the biggest letdowns to me because the watch still has a rotating crown and a quite nice one at that. However, aside from being used as a button, the crown doesn't do anything when you rotate it. It would be nice to use this to "scroll" through notifications more quickly.
Another problem occurs when you're trying to do literally anything else on the watch. If a notification comes in, it takes precedence and fully interrupts your experience. This happens a lot when I'm trying to track a workout, only for a notification to get in the way before I can hit the start button. Whenever that happens, I find that I have to back out of the notification and start back at square one of going through the menus to start my workout.
As I stated before, battery life is pretty good, even if it doesn't quite meet Fossil's claims (your mileage may vary). However, I am a little disappointed with the charging speed. After experiencing the blazing fast charging from Fossil's best smartwatches, I was hoping to find similar performance with the Gen 6 Hybrid. Unfortunately, it doesn't quite match up, going from 1% to full in roughly an hour and a half.
Fossil Gen 6 Hybrid Wellness Edition: Competition
The new Garmin vívomove Trend left a good impression on us with its stylish design and hidden LDC touch screen. It also comes with Qi wireless charging and NFC for Garmin Pay. There are also plenty of health and fitness tracking features.
In some ways, having the touchscreen option on a hybrid smartwatch could improve navigation, although it can also make things tricky. For one, it deals a massive hit to battery life, with the watch only rated for up to five days. Additionally, the watch has no physical buttons, which can be a problem when the touchscreen has trouble discerning between taps and swipes.
Another great option is the Withings ScanWatch. This hybrid smartwatch is meant for users who are serious about their health, thanks to an ECG monitor and Afib notifications. It has a sleek design and connects to Withing's fantastic Heath Mate app, so you can easily view all your metrics and sync them with other services.
That said, the small OLED display isn't very useful for notifications and other smart features, meaning you'll have to rely mostly on your smartphone. Fitness tracking is also somewhat limited, and the watch is a bit pricier than other models, retailing for $300.
Fossil Gen 6 Hybrid Wellness Edition: Should you buy it?
You should buy this if...
You don't want an overly complicated smartwatch
You don't want a watch you have to charge every day
You're moderately active
You shouldn't buy this if...
You prefer a touchscreen smartwatch
You want more control over your smartwatch experience
You are a more intermediate fitness enthusiast
As the first hybrid smartwatch I've ever used, the Fossil Gen 6 Hybrid Wellness Edition has left quite an impression on me. It's not perfect, and there are some compromises to be had given the use of an e-ink display, but the watch makes the best of what it has to work with. Navigation is easy, menus are simple, and it has basic health features.
That said, this experience isn't for everybody, and while I like what Fossil does with its hybrid smartwatches, I still prefer Wear OS, even if that means dealing with poor battery life. It handles notifications much better, and I don't feel like I'm constantly tethered to my phone for many tasks.
That said if you just want a basic experience and good battery life, and you're not trying to fiddle around with smartwatches that are trying too hard to act like full smartphones, the Fossil Gen 6 Hybrid Wellness Edition may be the watch for you.
Fossil Gen 6 Hybrid Wellness Edition
The Fossil Gen 6 Hybrid Wellness Edition takes the gorgeous design of its Wear OS counterpart and gives it an e-ink display that lasts up to two weeks. It features an intuitive UI and new Wellness Gauge watch face to easily track health metrics.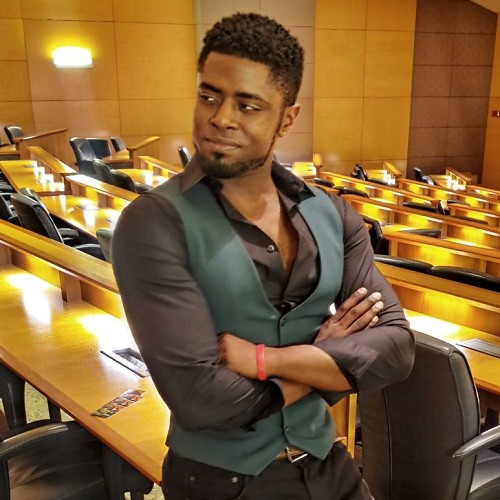 Derrek is a long-time Nokia and LG fanboy who loves astronomy, videography, and sci-fi movies. When he's not working, he's most likely working out or smoldering at the camera.